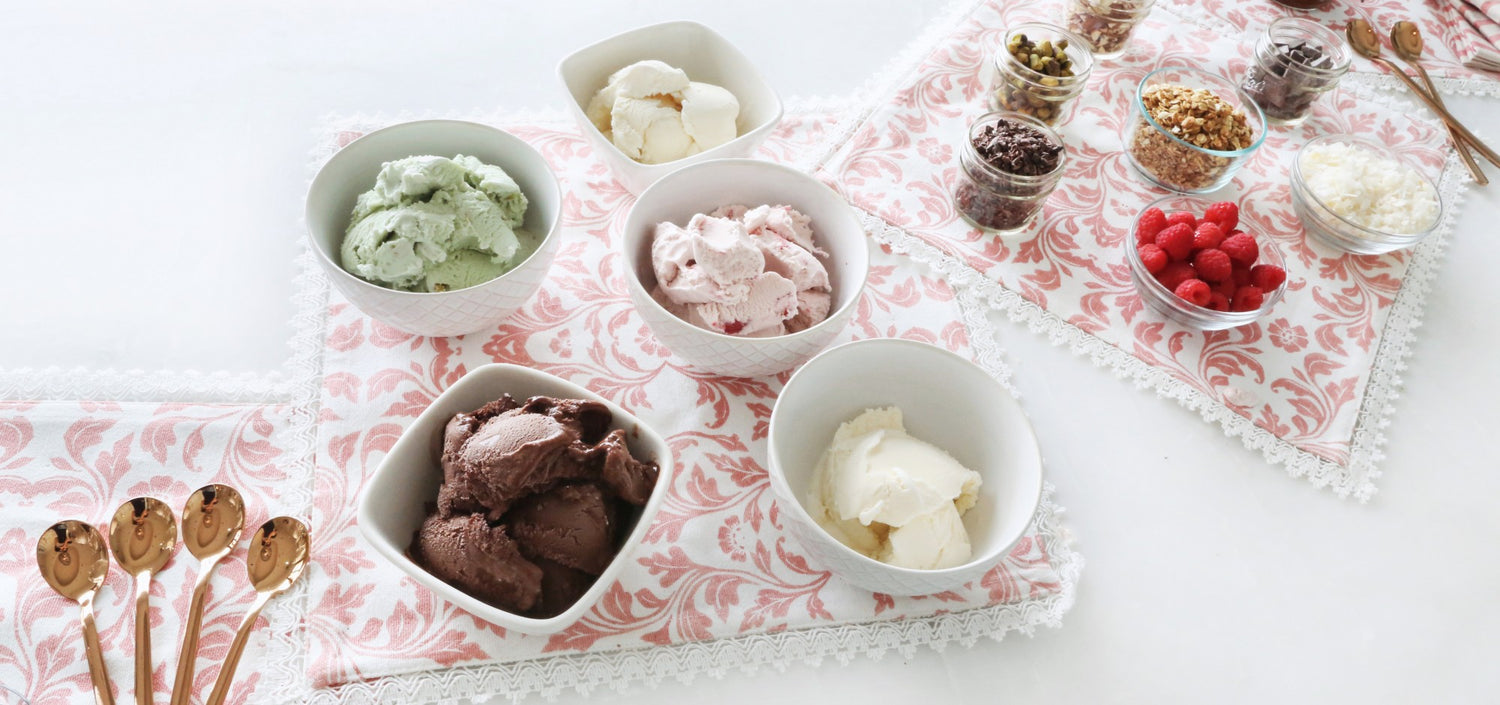 How to Make a Slimming Sundae Bar
By Katrina Scott on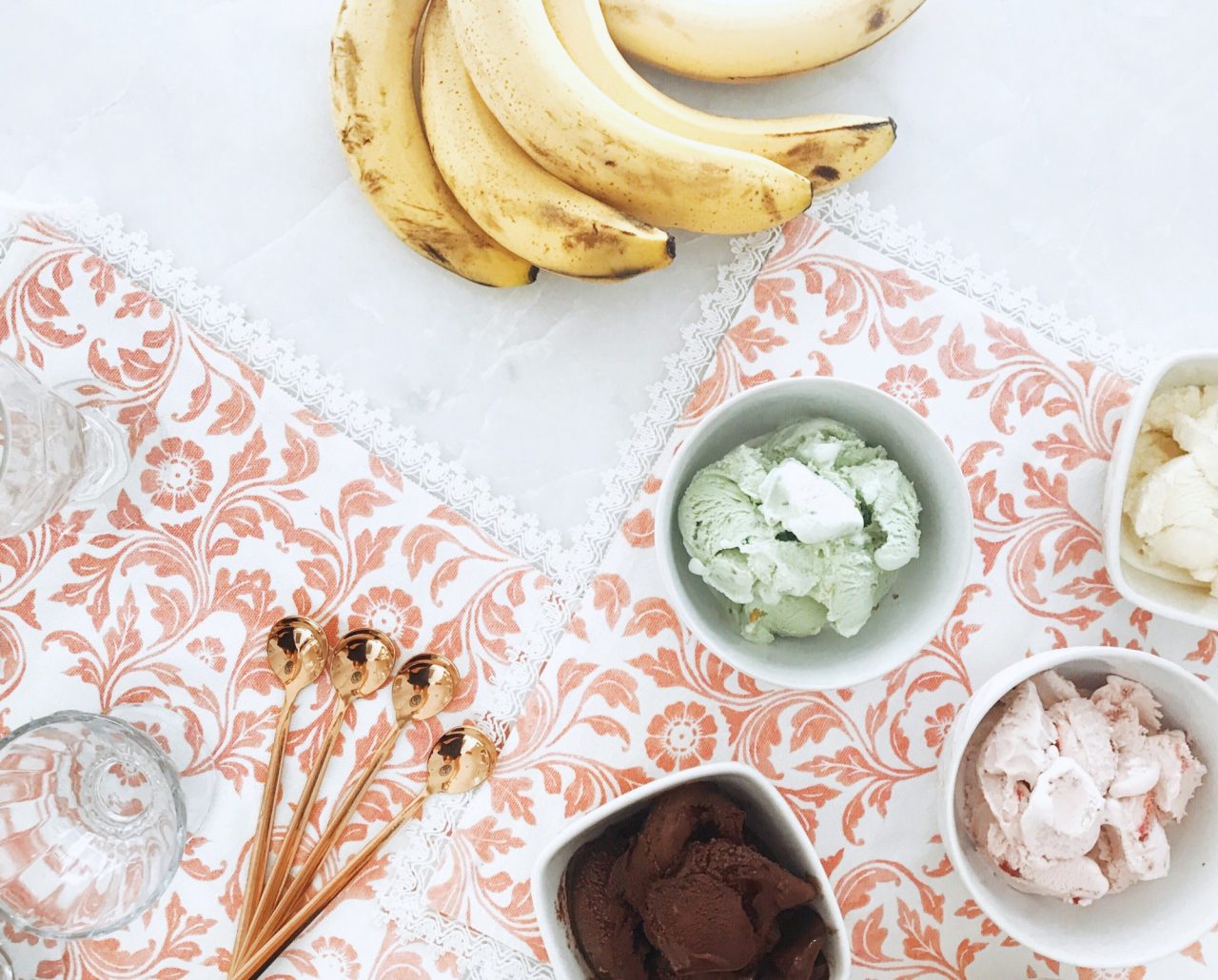 What's summer without a little ice cream?! Especially with this heat wave ☀️🔥 Karena and I wanted to make a lil' something to cool us down, so we whipped together a Sundae Bar at the HQ! It kinda just turned into an impromptu party because of course everyone's coming over when there's ice cream!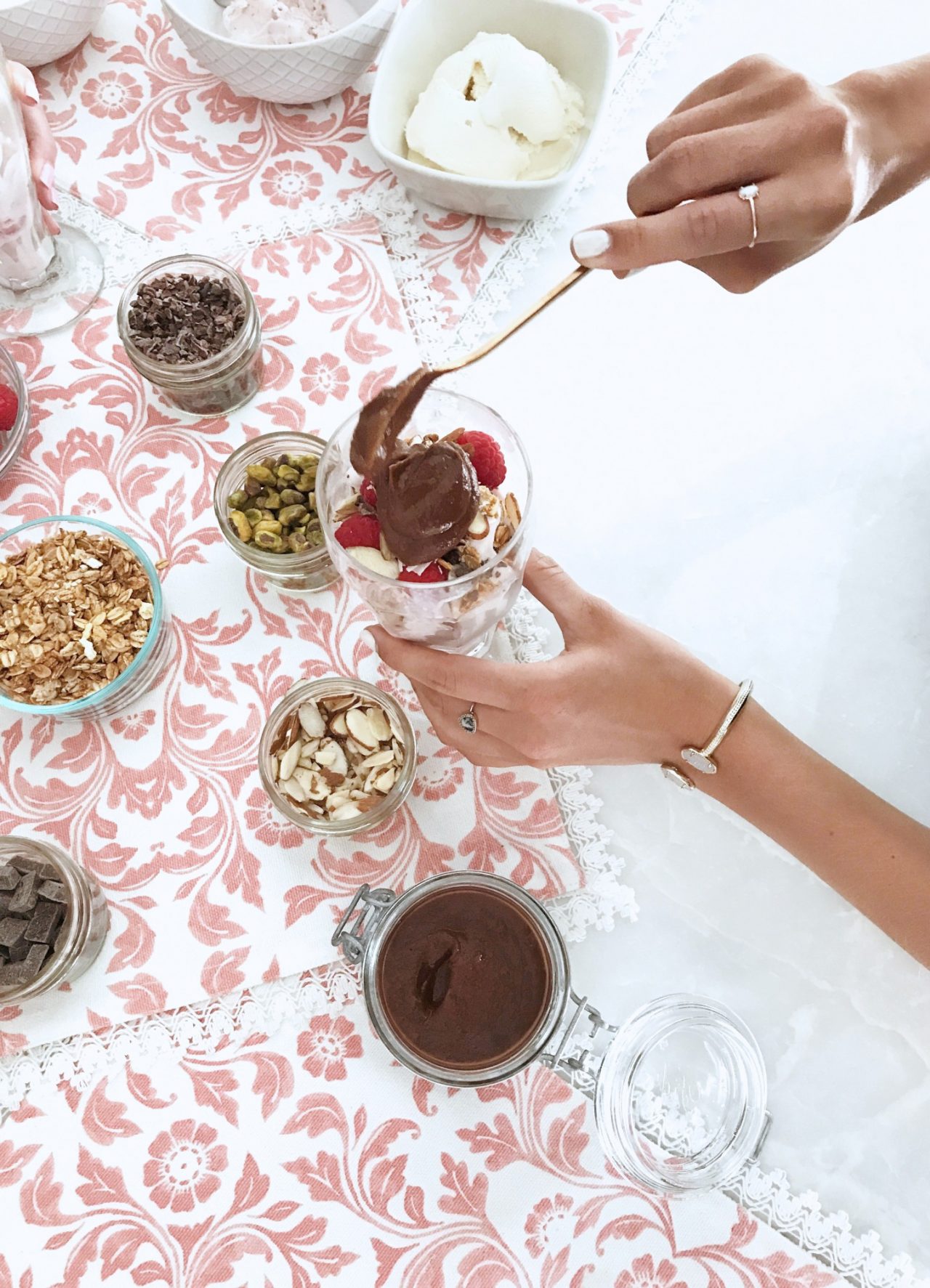 These recipes are super simple, totally Tone It Up Nutrition Plan approved, and fit into your Summer Tone Up Challenge starting Monday! They're dairy free, vegan, and oh so sweet. So invite your girls over for an ice cream party! 🍨🎉  Just make sure to freeze your bananas the night before so that your nice cream is extra creamy.
Enjoy babe!!!

Start with your base
serves 3
Blend the following ingredients in your blender until smooth. You may have to stop and push the mixture down every 30 seconds or so to help it blend.
1 1/2 cups frozen bananas, diced
pinch of Himalayan sea salt
1/4 cup dairy free milk (almond, coconut, cashew, hemp seed, hazelnut)
Blend in any of the following to make your favorite flavor!
To make vanilla: 1/2 Tbsp. maple syrup + 1 tsp. vanilla extract or fresh vanilla bean
To make chocolate: 1 Tbsp. maple syrup + 1 Tbsp. cocoa or cacao powder
To make pistachio: 1 Tbsp. maple syrup + 1/4 cup crushed pistachios
To make strawberry: 1/2 Tbsp. maple syrup + 1/4 cup strawberries
To make coconut: 1 Tbsp. maple syrup + 1/4 cup unsweetened shredded coconut
Toppings
Set out dishes with all kinds of toppings! Some of our faves are cacao nibs, almond slivers, unsweetened coconut flakes, dried goji berries, dark chocolate, fresh berries, and gluten-free granola!
Get a lil' saucy
Toss these ingredients in your blender to make your fave sundae toppings #TIUapproved! Each serves 4.
Chocolate Sauce: 6 pitted dates + 1/2 cup unsweetened almond milk + 1 1/2 Tbsp. cocoa powder
Caramel sauce: 1/3 cup pitted dates + 1/3 cup warm water + 1/2 tsp. vanilla extract + pinch of salt

Setting up the Sundae Bar
You know I'm all about a cute table setting!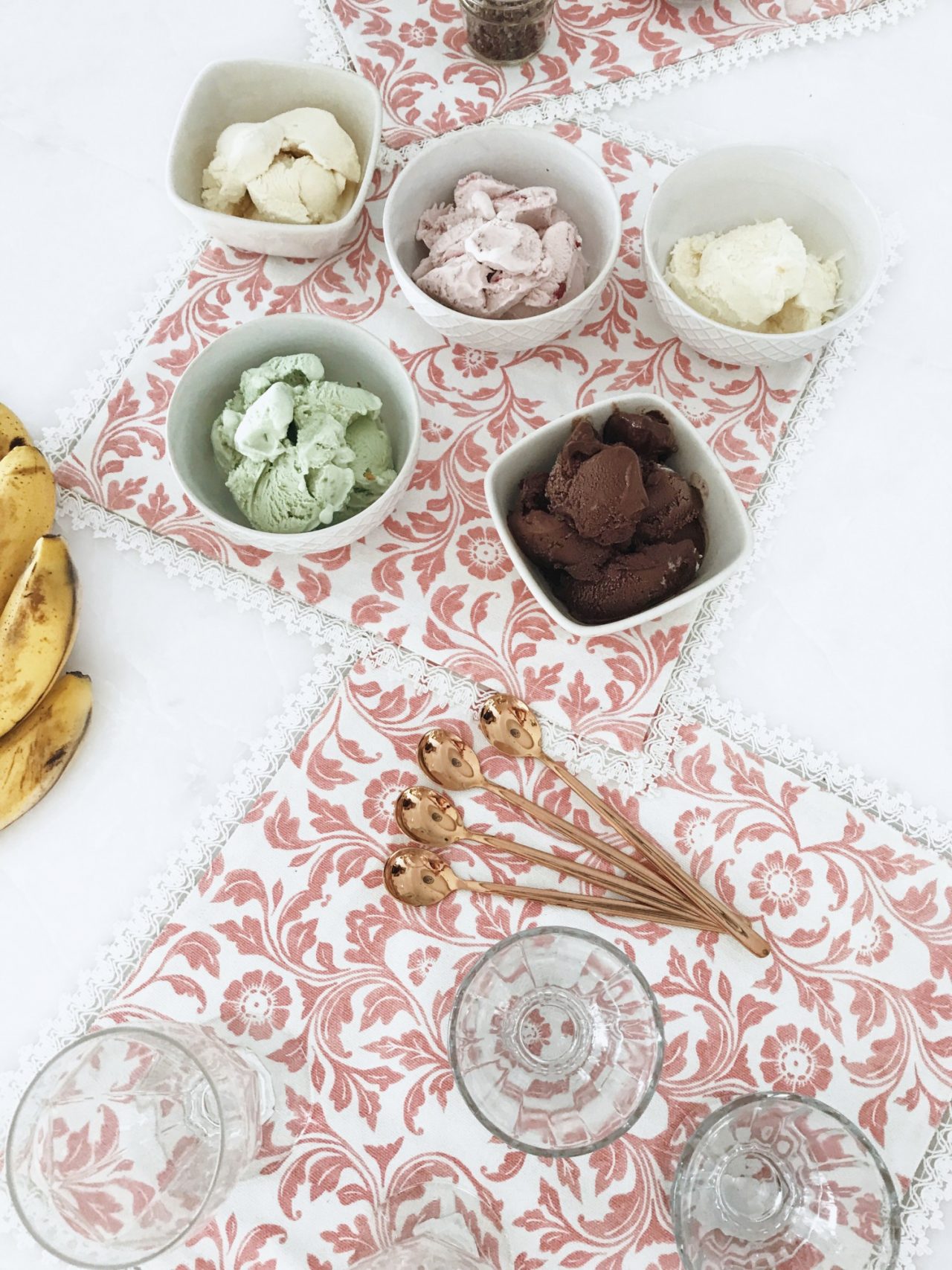 I got light pink patterned place mats and laid them on top of each other to overlap. Then I added bowls filled with the TIU approved toppings and sauces.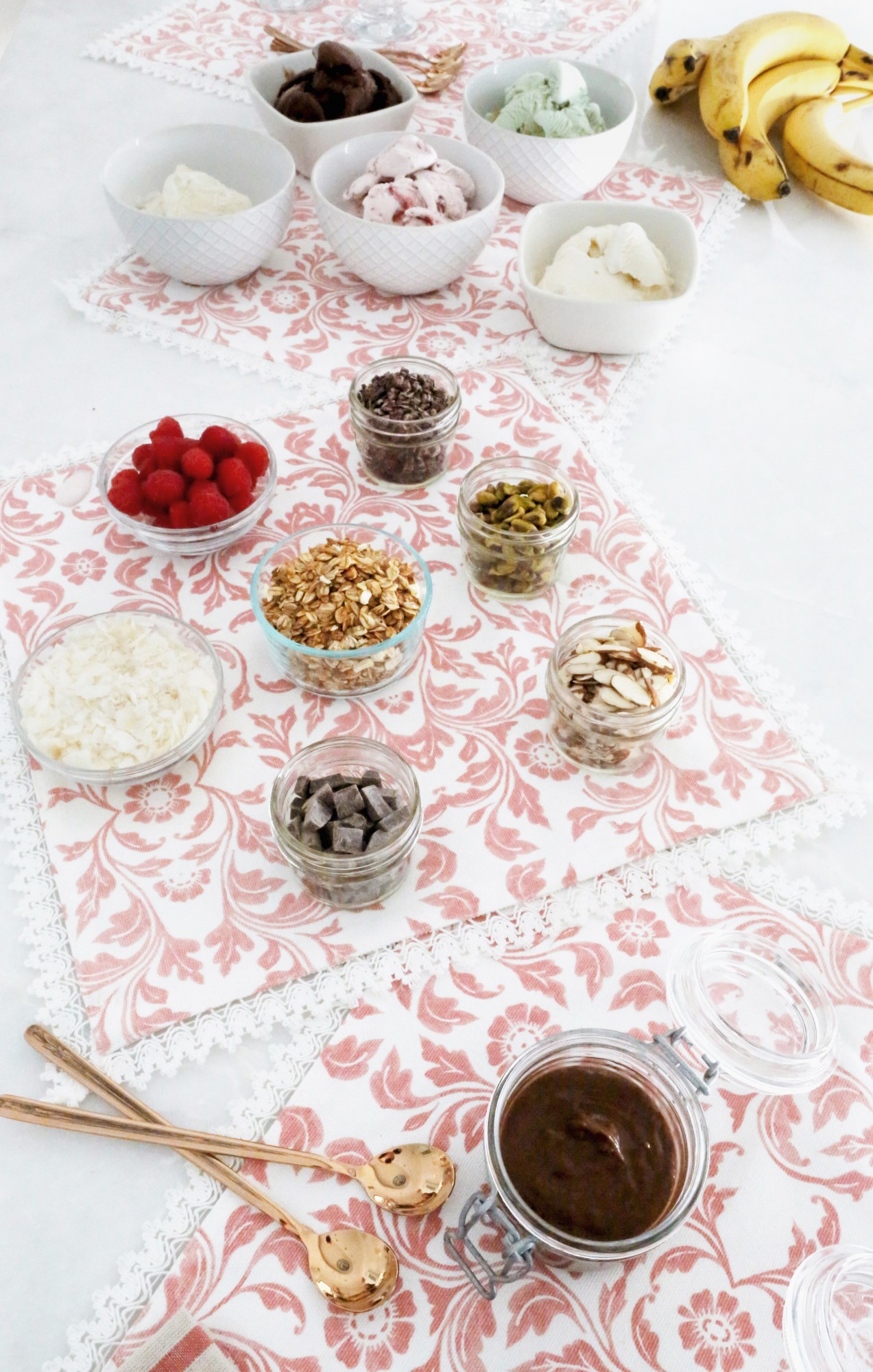 Right before everyone was ready to eat the nice cream, I put each flavor into large bowls with spoons so that they could serve themselves. Make sure to put it out right before you're ready to eat so it doesn't melt!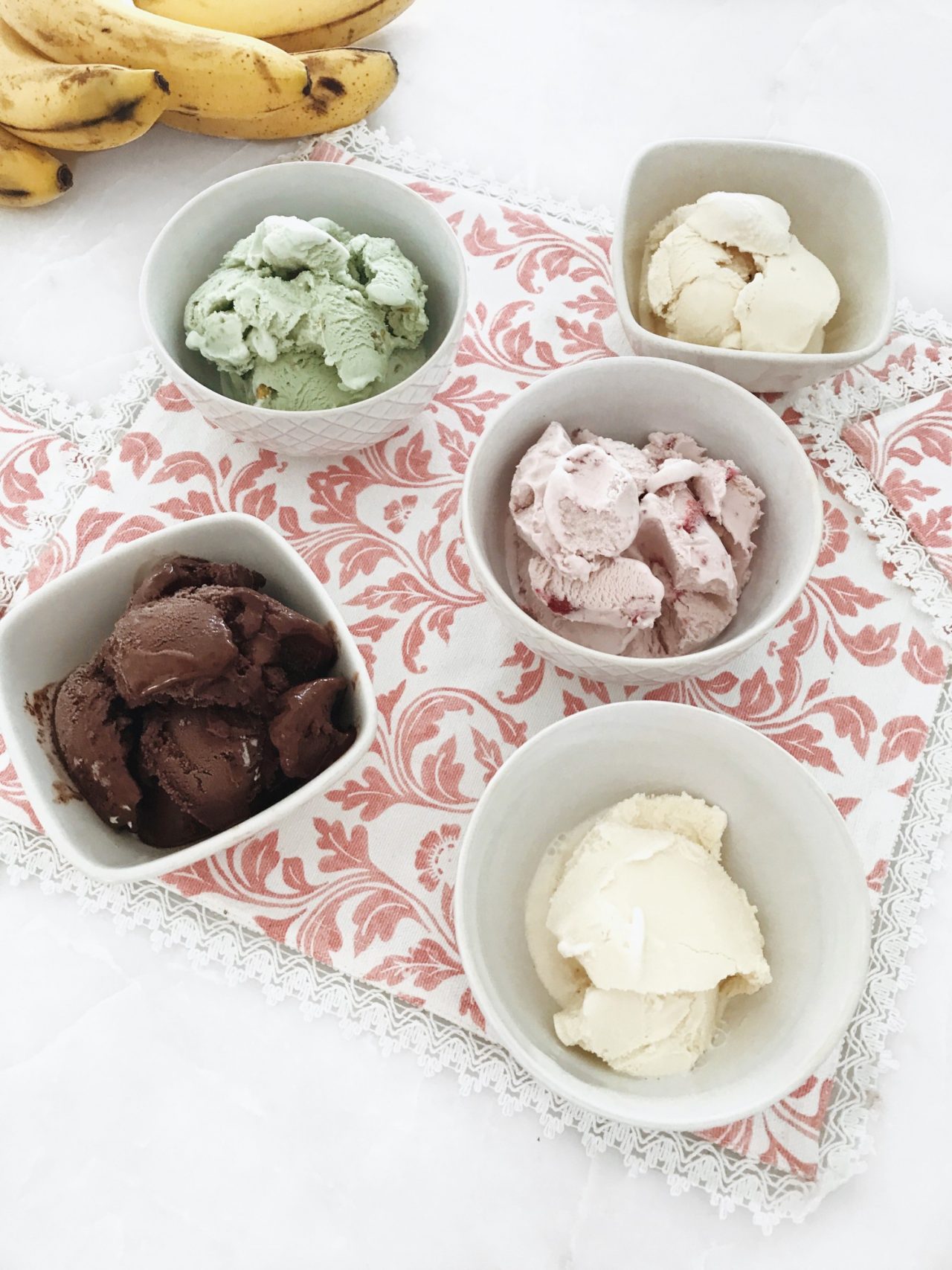 To bring in a retro vibe, I got different glass ice cream bowls and milk shake glasses. These looked so cute topped with the homemade drizzles and TIU approved toppings!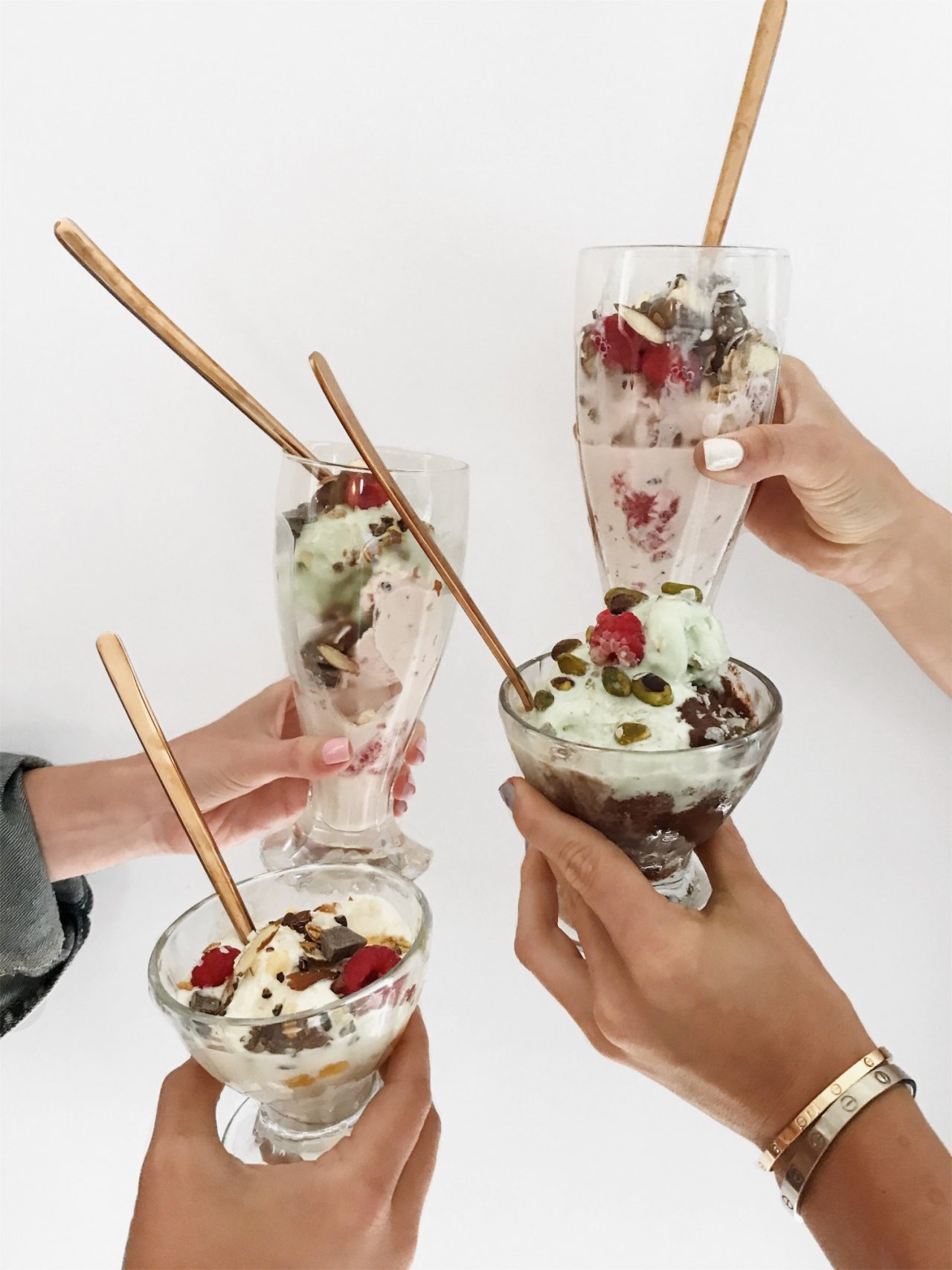 Make sure to take pics of your creations and share them with us using the hashtag #TIUteam!! We're so excited to see what you make!!

You get ALL the treats while on the Tone It Up Nutrition Plan! We have tons of recipes, like our nice cream sundaes, that will satisfy your sweet tooth, make you feel lean and light, AND help you reach your fitness goals!
Join HERE through Sunday (7/16) and we're giving you a FREE gift of Vanilla Perfect Fit Protein ($49 value)!!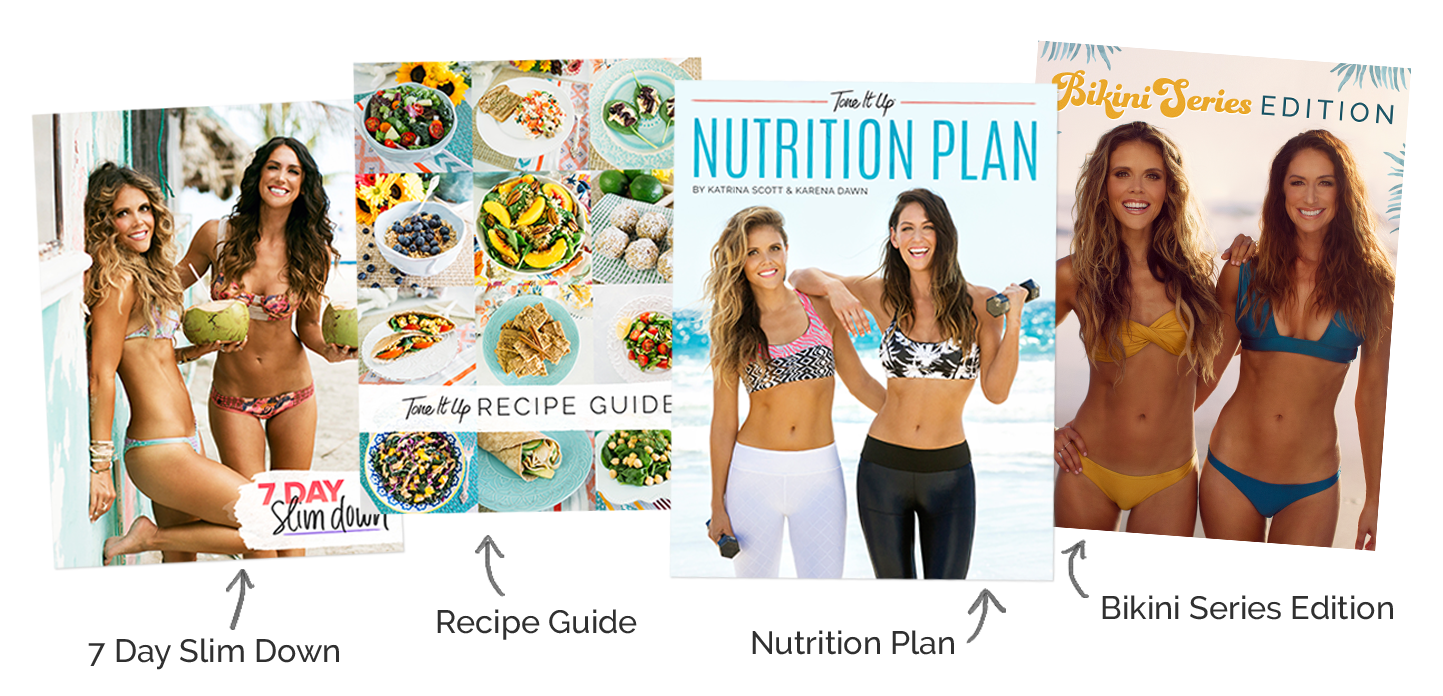 How to Make a #TIUapproved Sundae Bar - - - And it's 100% plant-based!! ;)