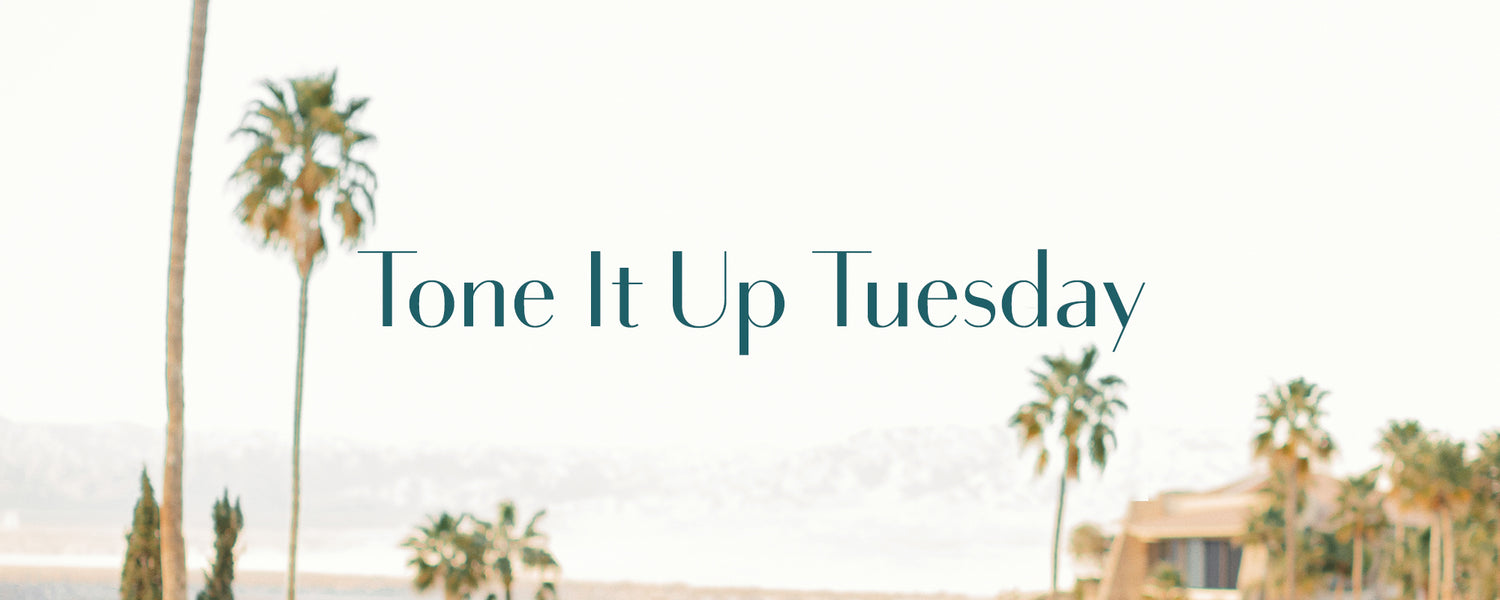 HIIT The Summer Series Strong With 3 High Intensity Total Body Moves
By Katrina Scott on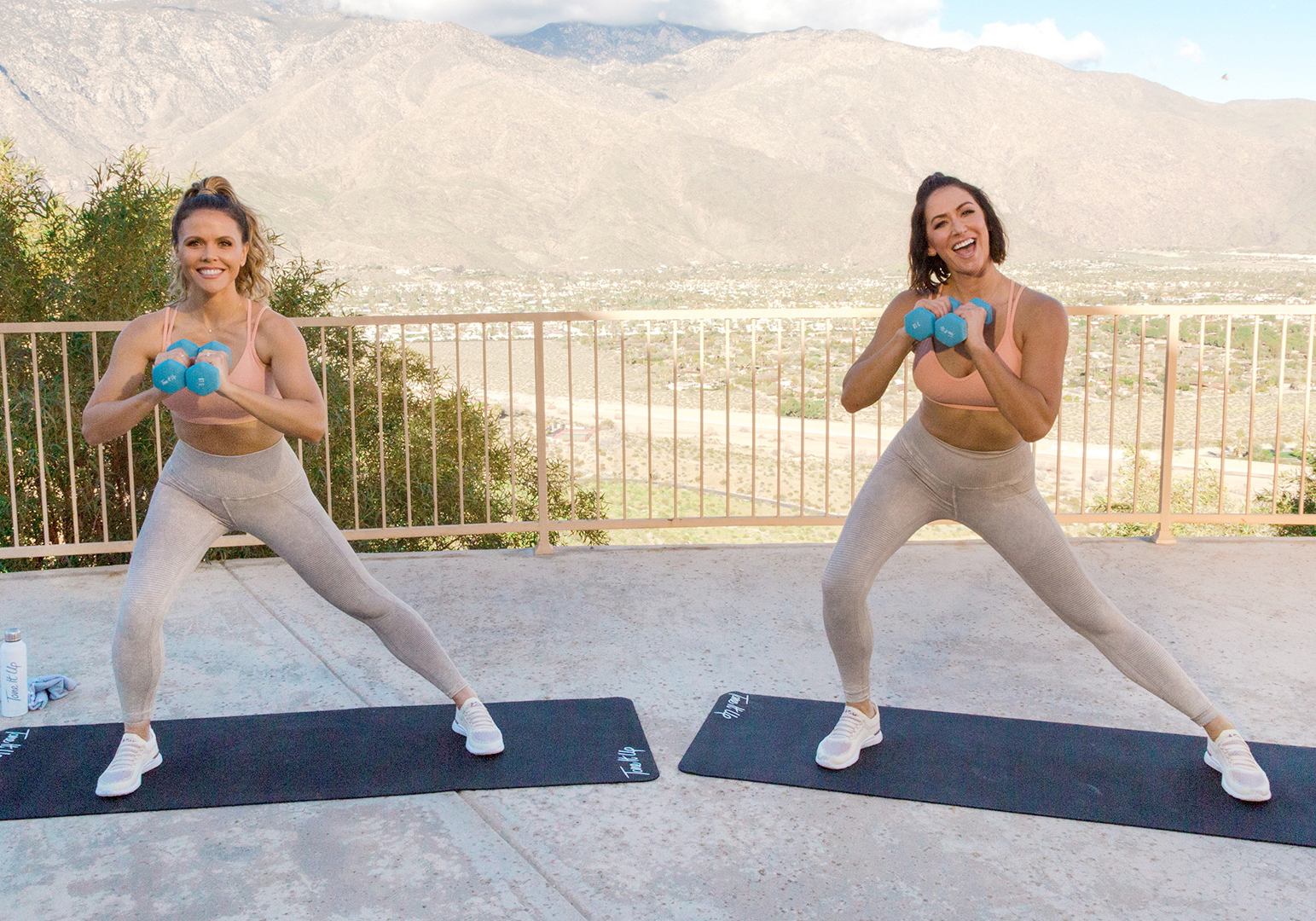 Hey smoke show!
Your Summer Series is finally here and we're SO excited to get this party started with you! Today in your
Tone It Up app,
we have the most amazing total body HIIT workout just for you. We named it HIIT 'N Flex because we're mixing cardio and strength training to get those muscles poppin' and metabolism revved! We filmed it at Karena's place in Palm Springs, so we're channeling allll those desert vibes and bringing the heat 🔥🌴☀️
Be sure to join us in your app for the entire 20-minute workout TODAY! And for a quick sneak peek, here are three of our fave heart-pumping moves from the routine. You'll be toning up your gorgeous booty, legs, arms, core...and
every
muscle in between. So grab your dumbbells and your water bottle ~ and get ready for your best summer yet!!
xxo,
K&K

HIIT 'N Flex ~ Our Fave Moves
Do the following moves for 45 seconds, then rest for 15 seconds. Repeat three times for a quick 10-minute HIIT routine. For the complete workout with allll the moves, check out HIIT 'N Flex in your
Tone It Up app
!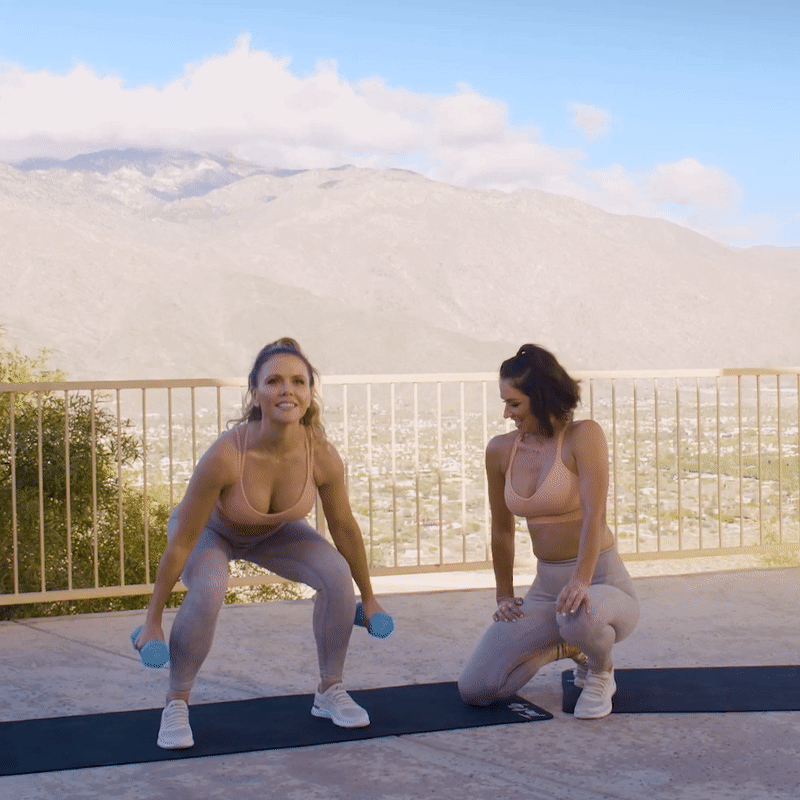 Squat + Press
Sculpts your booty, legs, and arms!
Think strength moves can't be high-intensity? Think again! Pick up the pace on this combination move to boost your heart rate while working that total bod! Pro tip: Make sure your knees stay behind your toes and don't collapse in when you squat.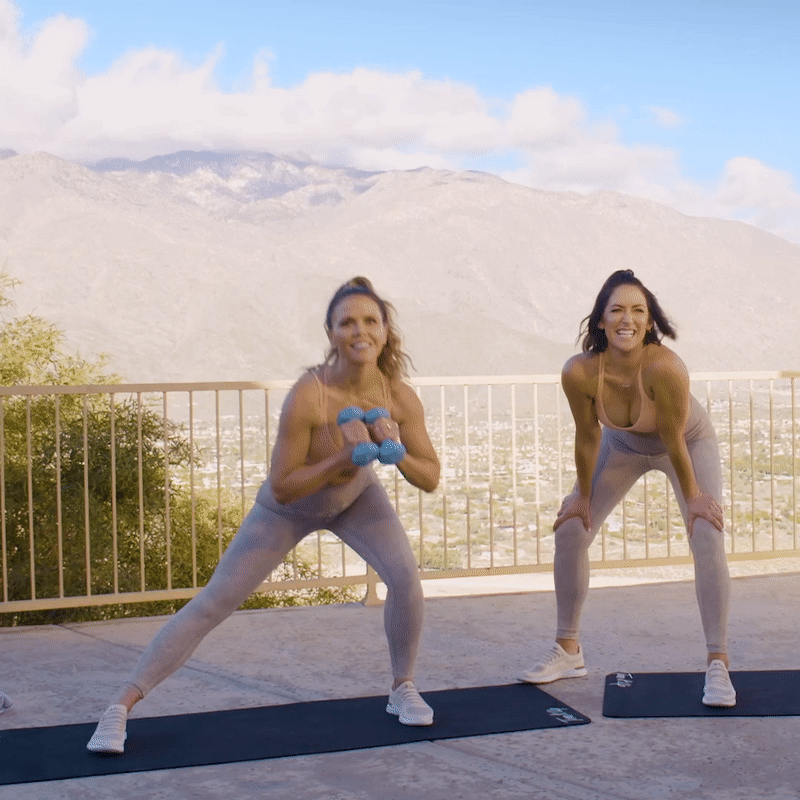 Side Lunge + Hop
Sculpts your glutes and legs, and revs your heart rate!
We love the booty toning effects of the side lunge, so why not really make it POP?! Adding the hop delivers a major cardio boost.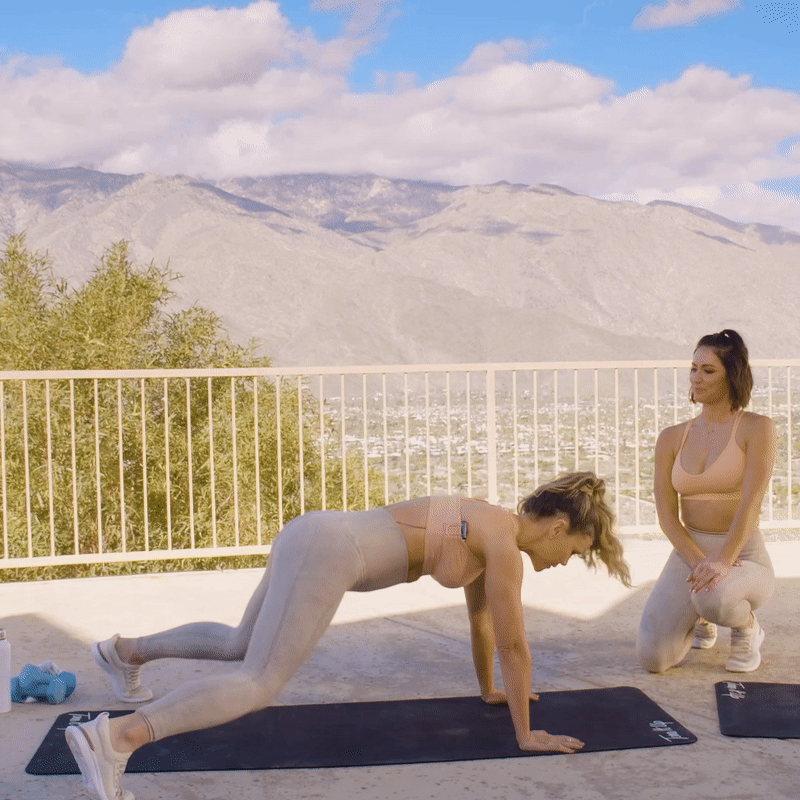 Plank Jacks
Sculpts your core and shoulders, and boosts your metabolism!
Want to fire up that core like crazy? Keep your booty down and shoulders stacked above your wrists in plank position...then get those feet moving!