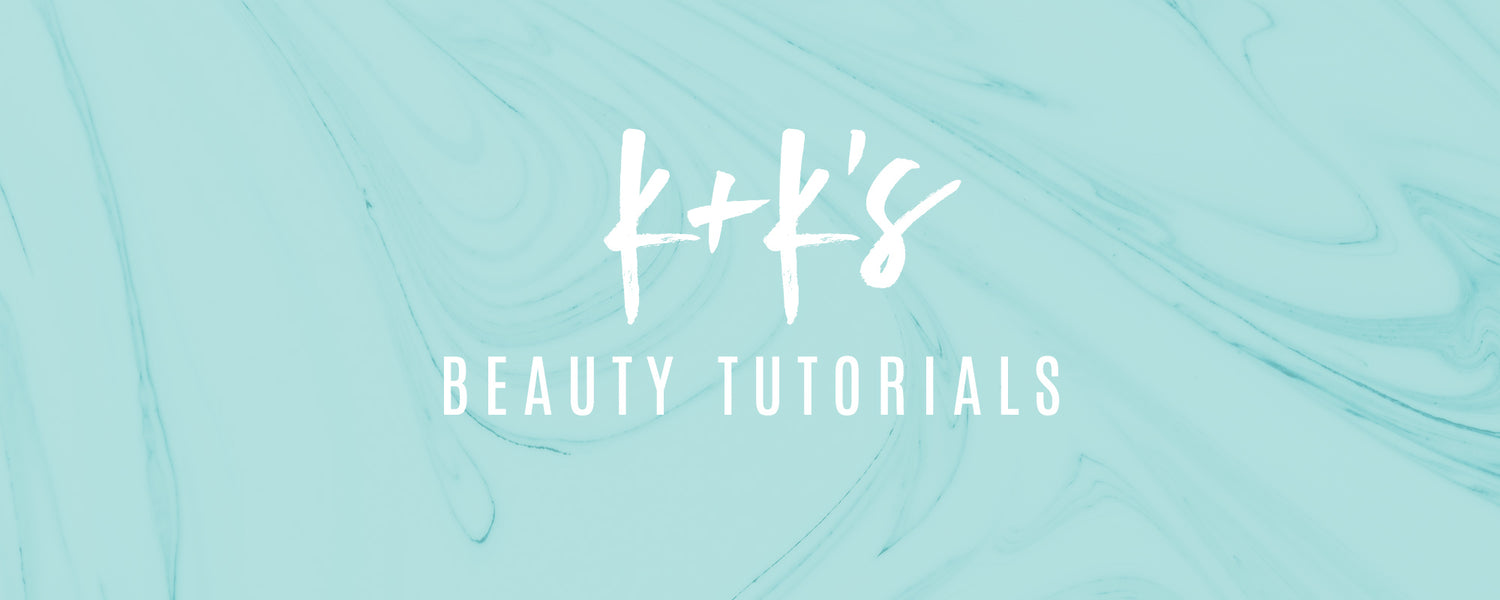 K&K's Easy Beauty Tutorials ~ Get Natural Glowing Skin
By Katrina Scott on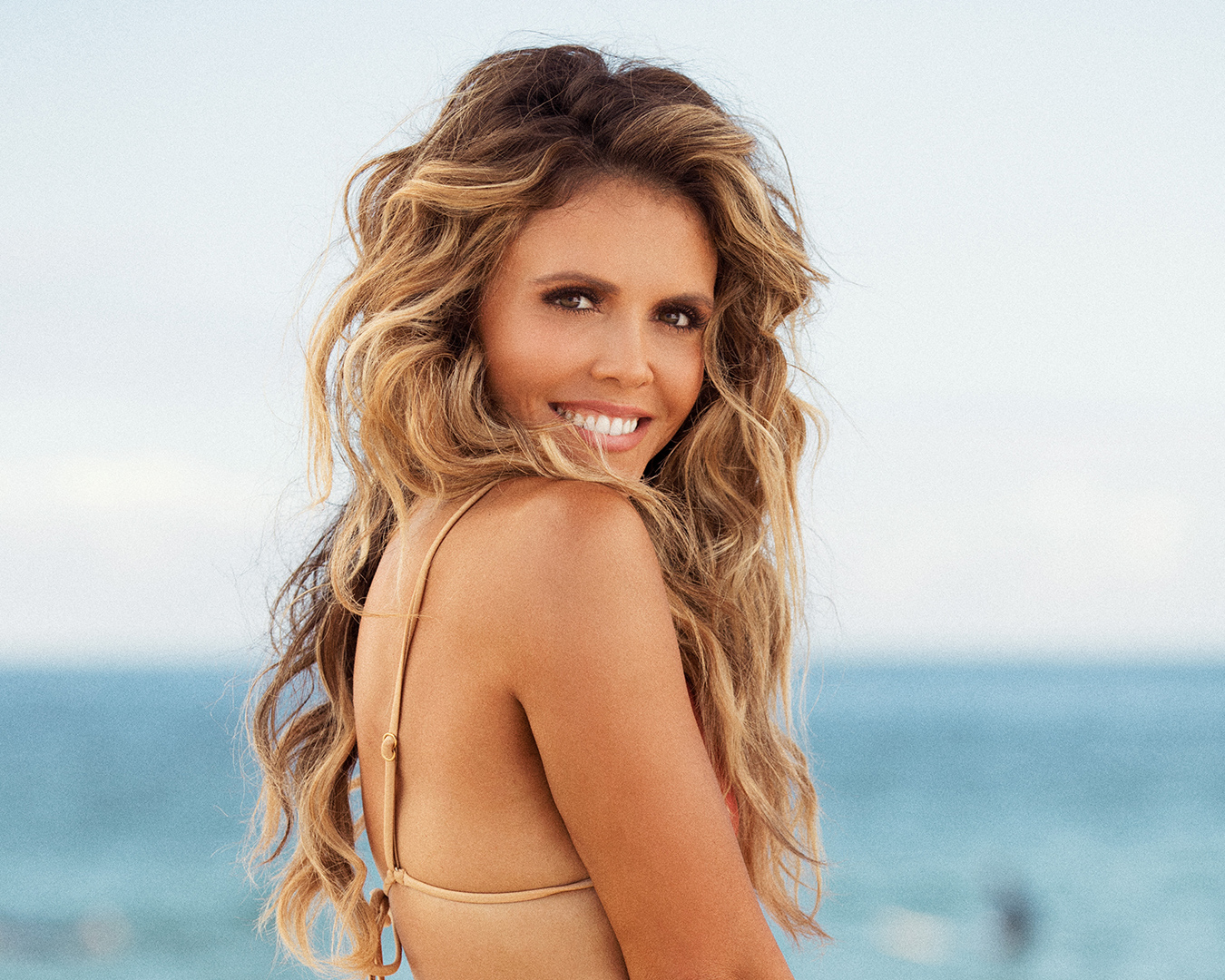 Hi gorgeous! Before the Bikini Series kicked off, we asked you on Insta what you wanted to see more of this summer and you said beauty tutorials and makeup tips. So we called up our makeup artist and amazing girlfriend Ashley for a brand new series!
We met Ashley more than eight years ago and she went on Tour with us last year. She knows so much about our skin — she's helped us with dry skin from flying and breakouts from doing workouts in the hottest cities (hellloooo Texas!!). And she's recommended some of our favorite products. Her tips are genius! I mean who else knew you were supposed to wet your beauty blender?!
We're going to be sharing lots of fun and easy tutorials with Ashley ~ a fierce smoky eye, brows, lips! Today we're kicking it off with two super simple skincare looks you can do at home! These will give you gorgeous and glowing skin ✨Ashley is giving Karena a natural, dewy look with minimal coverage because she needs less. For me, we're doing a natural coverage look because I like a little more coverage. Both looks are light, fresh, and perfect for summer! And you only need a few products...we'll put all the products below so you can see what we're using!
We're so excited for you to try this tutorial and follow along with us! If you have questions for Ashley or requests for what you want to see next, comment below! And we want to see your gorgeous glowing skin! Upload a pic or video when you try this look #TIUteam!
Love you beautiful 💕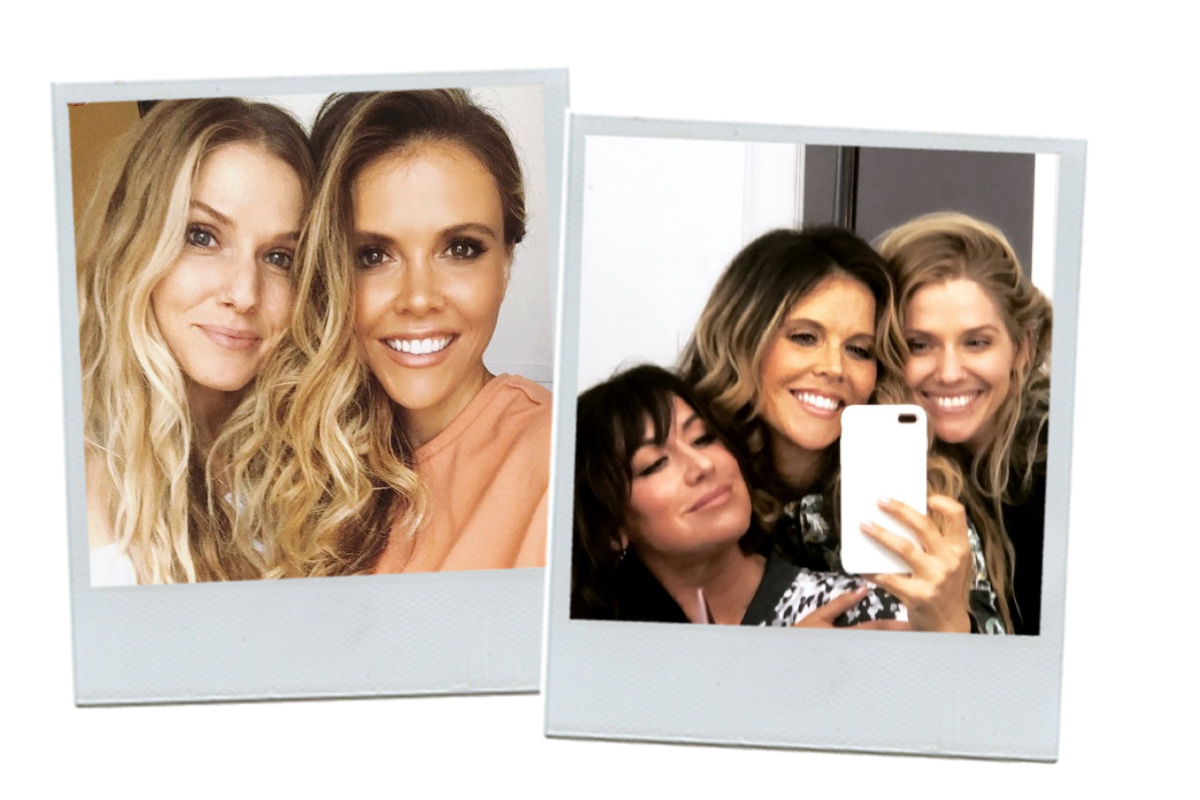 *Natural & Dewy*
You can also watch on YouTube & Apple TV HERE!
Fave Products
Peter Thomas Roth Eye Patches ~ I use these three or four times a week. They're great because they have hyaluronic acid so they actually brighten your skin!
Mario Badescu Hydrating Moisturizer ~ For a beautiful dewy natural look, you want a good foundation of lots of moisturizer.
Lucas Pawpaw Lip Moisturizer ~ This lip balm from Australia is amazing. It stays on your lips a lot longer than other brands.
Make Up For Ever Water Blend Foundation ~ I have redness in my skin (especially around my chin during that time of the month! Anyone else?). So Ashley taught me to choose a foundation with a yellow base to neutralize the redness.
Laura Mercier Flawless Fusion Concealer ~ This concealer is super light and creamy! I used to use my fingers to apply concealer, but Ashley says you'll get much better coverage with a brush.
Laura Mercier Secret Brightening Powder For Under Eyes ~ I use this every day! There's a reflective agent in it so it reflects light back and makes your eyes look really bright!
RMS Lip2Cheek Blush ~ Pro tip from Ashley: Keep it to the apples of your cheeks for a rosy daytime look and start out a little further on your cheeks for a nighttime look.
RMS Living Luminizer Highlighter ~ Kat and I both LOVE this product! It's amazing to highlight your cheekbones and brow bones!


*Natural Coverage*
You can also watch on YouTube & Apple TV HERE!
Fave Products
Make Up For Ever Water Blend Foundation ~ Finding the perfect foundation is super important for me. This one is water based so it won't get heavy or cakey like some others I've tried. Ashley started with an all-over base and then dialed in on some areas where I need more coverage. I've talked to you girls before about my cystic acne scars and sun spots (always wear sunscreen!!). Everyone's skin is different. To find the perfect foundation for you, I LOVE Ashley's tip about talking to the girls at Sephora and making sure you try on different shades in natural light.
Laura Mercier Flawless Fusion Concealer ~ This is amazing at covering up any bags under the eyes or green/blue tint where the skin is thinner. Everyone has it! Ashley's tip she told us on Tour is to put a little concealer at the corner of your eye and it's like a free eye lift 😌
Laura Mercier Secret Brightening Powder For Under Eyes ~ I once WAY overdid it with brightening powder when I did my own makeup for Beach Babe 1 and my eyebrows were white 🙈 Ashley showed me the right way to apply it!
Laura Mercier Translucent Powder~ Ashley says I can use this one all over...not like the brightening powder!
Bobbi Brown Shimmer Brick Compact ~ Pro tip from Ashley: Start at the middle of your ear and come to the middle corner of your eye. You can also dust it to warm up your hairline. Don't overdo it like I did in college haha
What tutorials do you wanna see next? Tell us in the comments! And show us a pic or video on Insta when you try the look 👉#TIUteam!