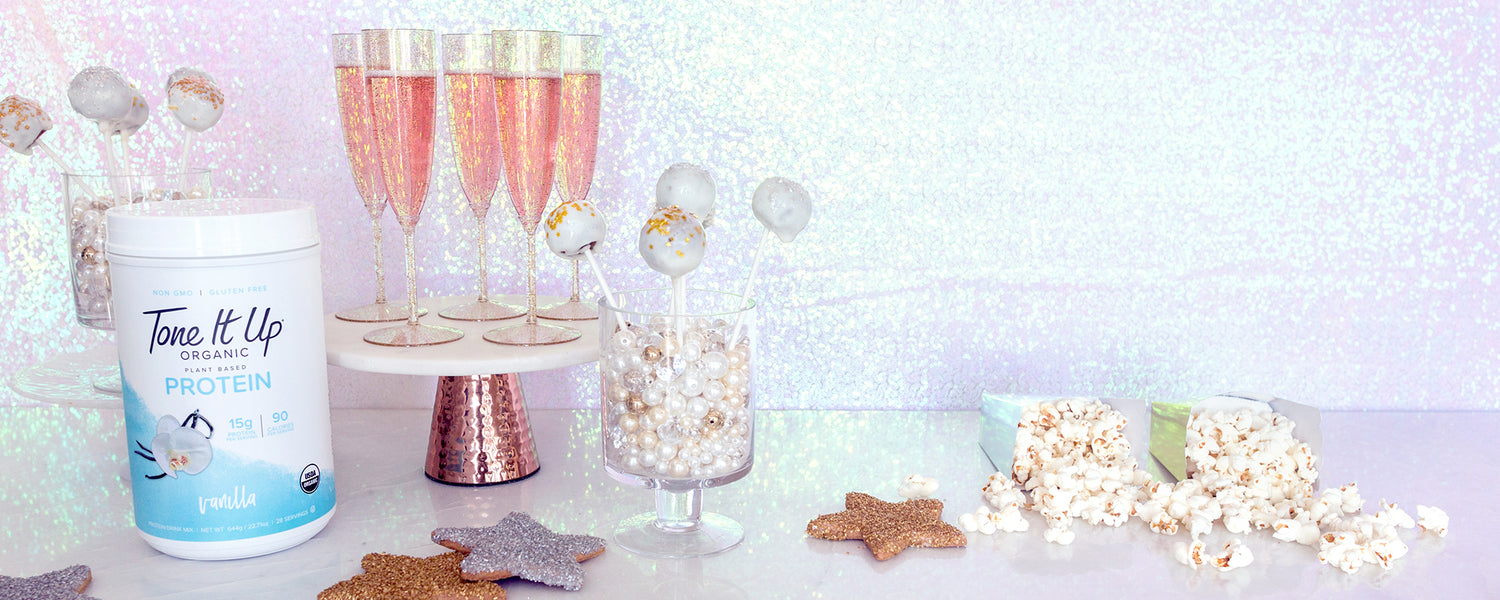 Delicious Treats For Your Oscars Party
By Katrina Scott on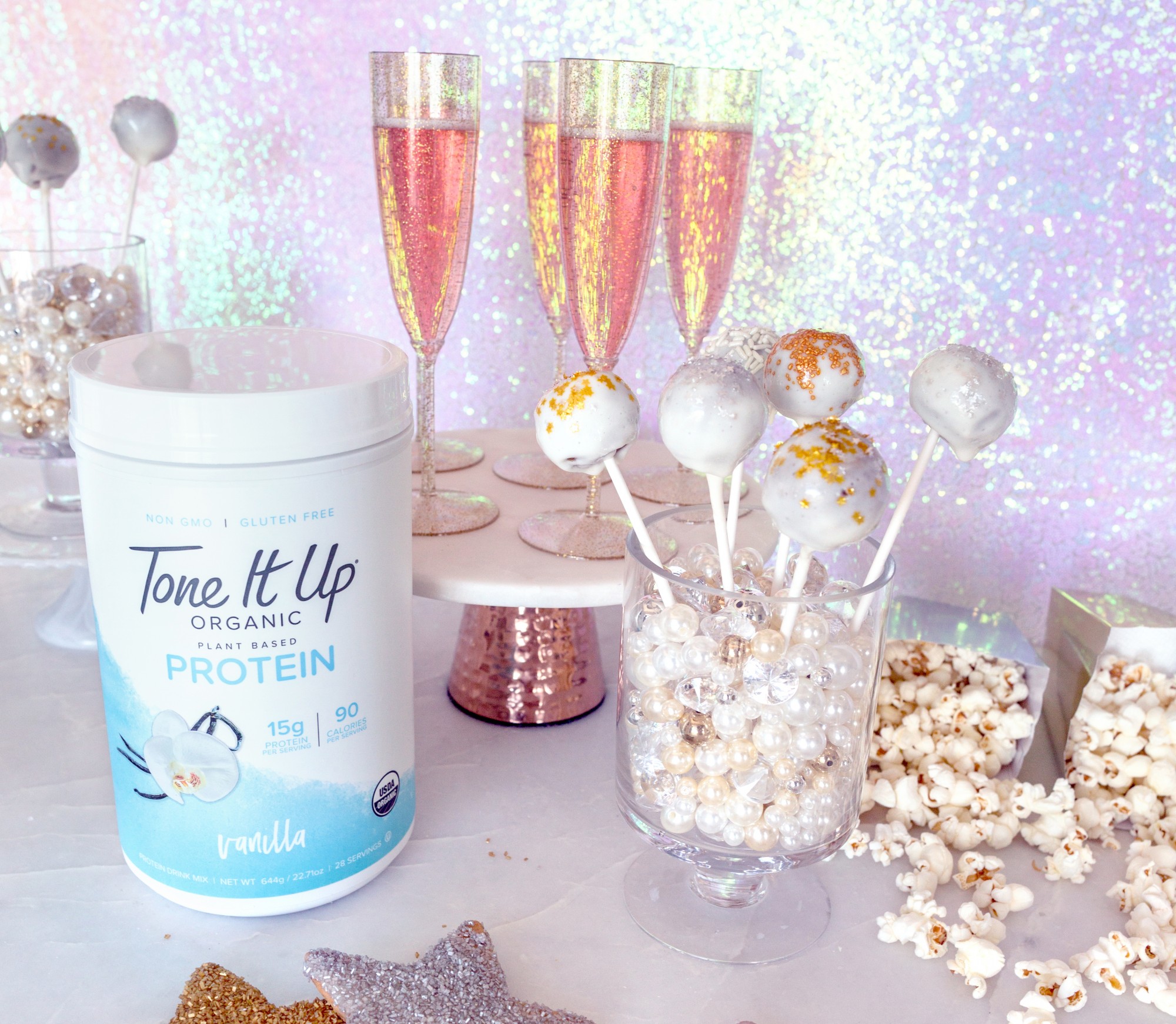 Hey beautiful! Awards season is officially underway and we've got some award-winning recipes for you!! Whether you're going to an Oscars party or hosting your own, we're sharing some delish desserts for you to whip up! These cake pops and cookies are TIU approved, made with gluten-free, clean, and non-GMO Tone It Up Protein, and will be a fan favorite! Pair with a glass of bubbly for the ultimate treat!
Have a fab weekend and always remember that you amaze us every day and shine just as bright as the stars ⭐️✨
Cheers!
K&K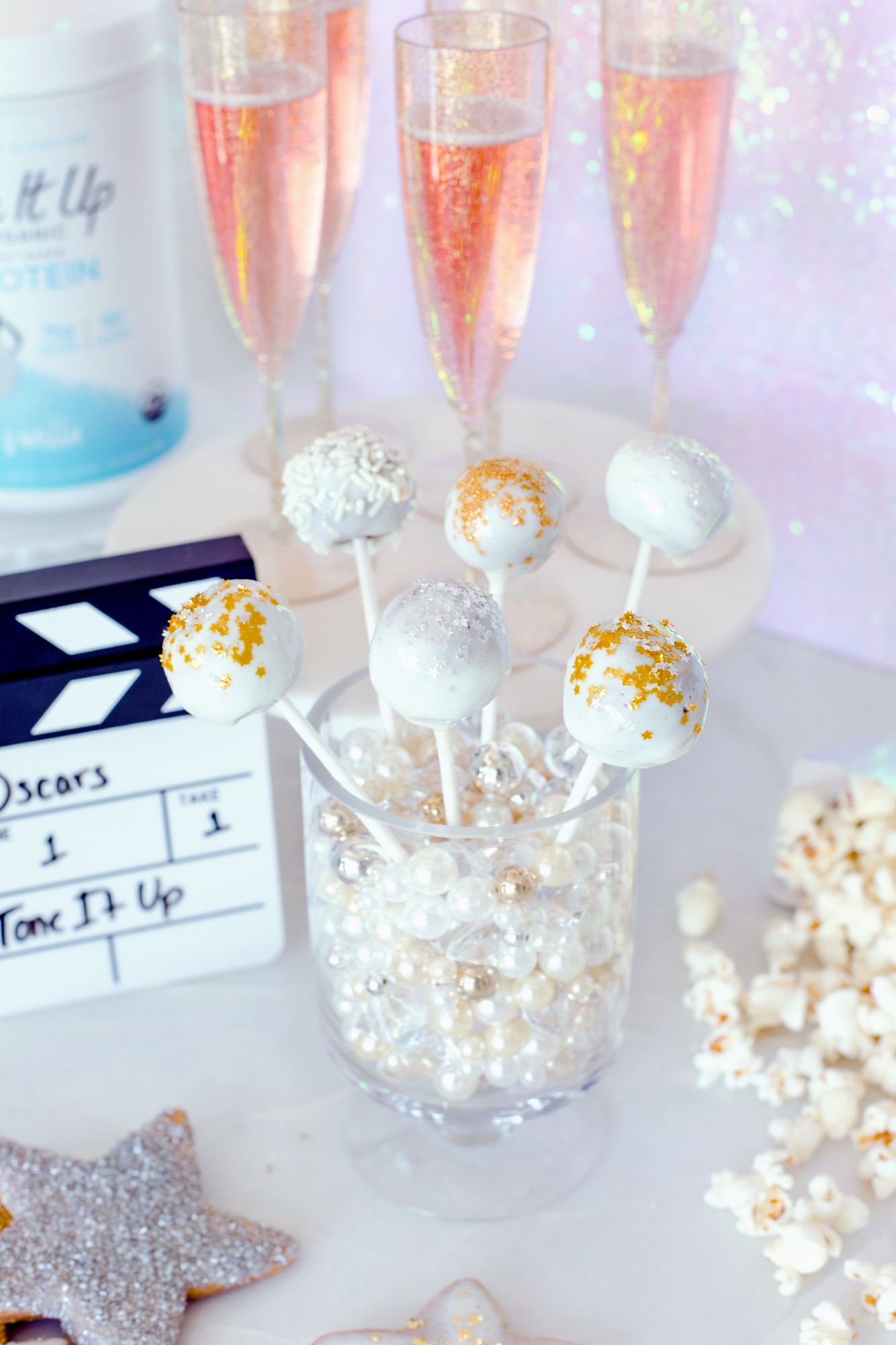 Protein Pop Stars
Makes 12 cake pops (serving size is 1 cake pop)
CAKE INGREDIENTS
1/4 cup almond butter
1/2 cup Vanilla Tone It Up Protein
1/4 cup shredded unsweetened coconut flakes
2 dates, pitted
1/2 cup gluten-free oat flour
1/4 cup pure maple syrup
1/4 tsp. vanilla
Pinch of salt
GLAZE INGREDIENTS
1 cup greek yogurt
1/2 tsp. vanilla extract
DIRECTIONS
1. Combine glaze ingredients together and set aside.
2. Combine all cake ingredients in a food processor and blend until well combined. Roll dough into 1 Tbsp. balls.
3. Place balls in the freezer for at least 30 minutes to set.
4. Evenly coat balls in yogurt glaze.
5. Place in the freezer for at least 1 hour or until frosting is set. Store in the fridge for up to 5 days. Enjoy!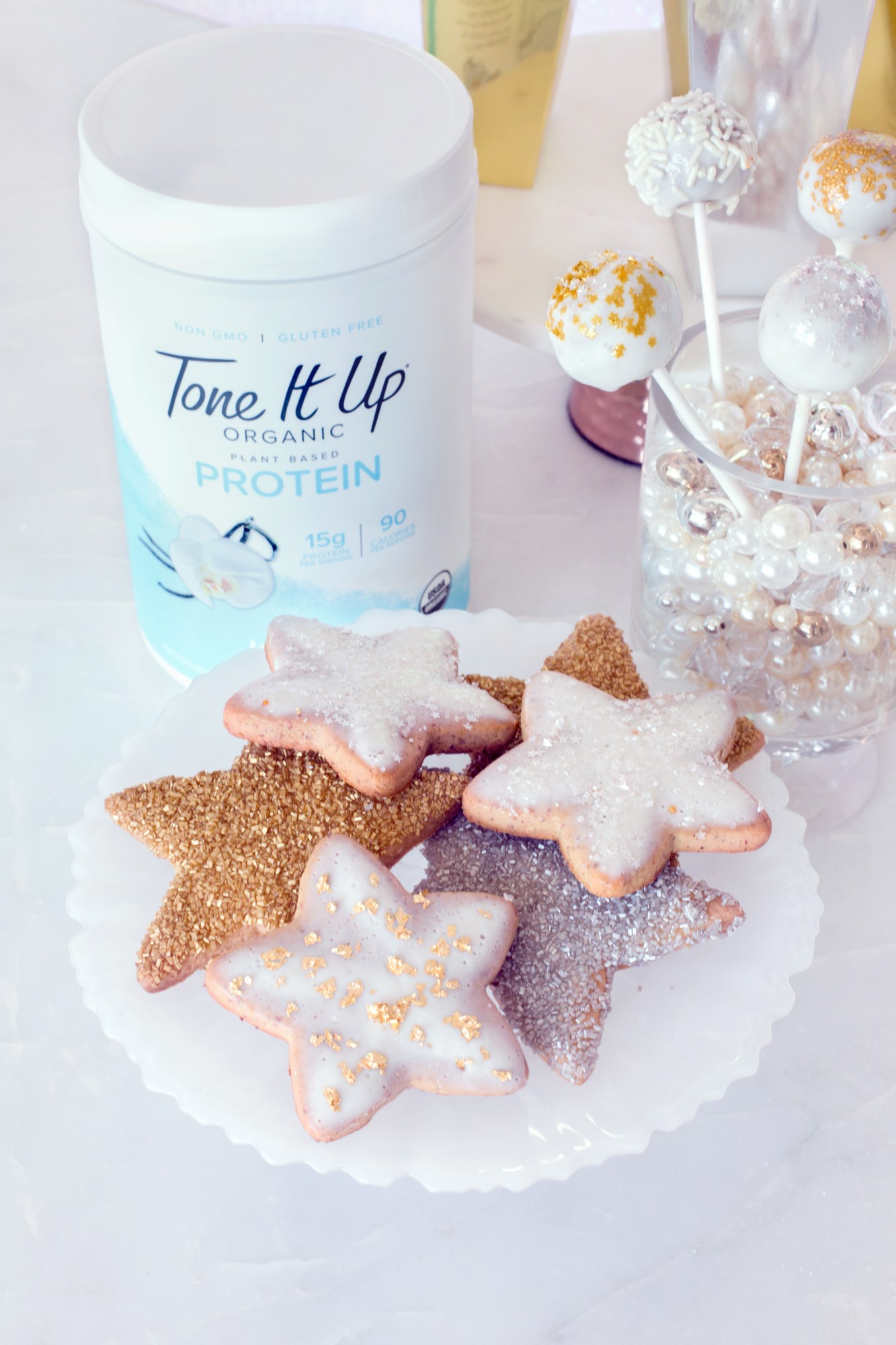 Shining Star Cookies
Makes 20 cookies (serving size is 1 cookie) 
INGREDIENTS 
1 cup Vanilla Tone It Up Protein 
1/2 cup almond flour
1/4 tsp. salt
1/4 tsp. baking soda
1/4 tsp. baking powder
1 egg
1/3 cup maple syrup
1/2 cup coconut oil, melted
DIRECTIONS 
1. Preheat oven to 350 and line a baking sheet with parchment paper.
2. Mix Tone It Up Protein, almond flour, salt, baking soda, and baking powder together in a large bowl.
3. In a separate large bowl, using an electric mixer, combine egg, maple syrup, and coconut oil until smooth and silky.
4. Slowly add dry ingredients to wet ingredients, and mix with electric mixer until well combined.
5. Roll dough into a large ball. Cover and place in refrigerator for at least an hour. This will make it easy to roll out and use cookie cutters.
6. Once the dough is chilled and ready to be rolled out, make cookie shapes with cookie cutters of your choice (we used star shapes).
7. Place cookies on the prepared sheet and bake for 7-10 minutes, or until edges are golden brown. Enjoy!

Ready to whip up these delicious treats?!

Oscars Recipes - - , ; - - Dessert - Snack - Desserts - Recipes - Snacks - healthy desserts - healthy treats - it - karena and katrina - karena dawn - katrina scott - love your body - love your body meal plan - love your body series - oscar party treats - oscar sunday - oscar's party - oscar's themed treats - protein cake pop stars - shining star cookies - tone - Tone It Up - Tone It Up Nutrition Plan - tone it up treats - up - what to bring to an oscars party