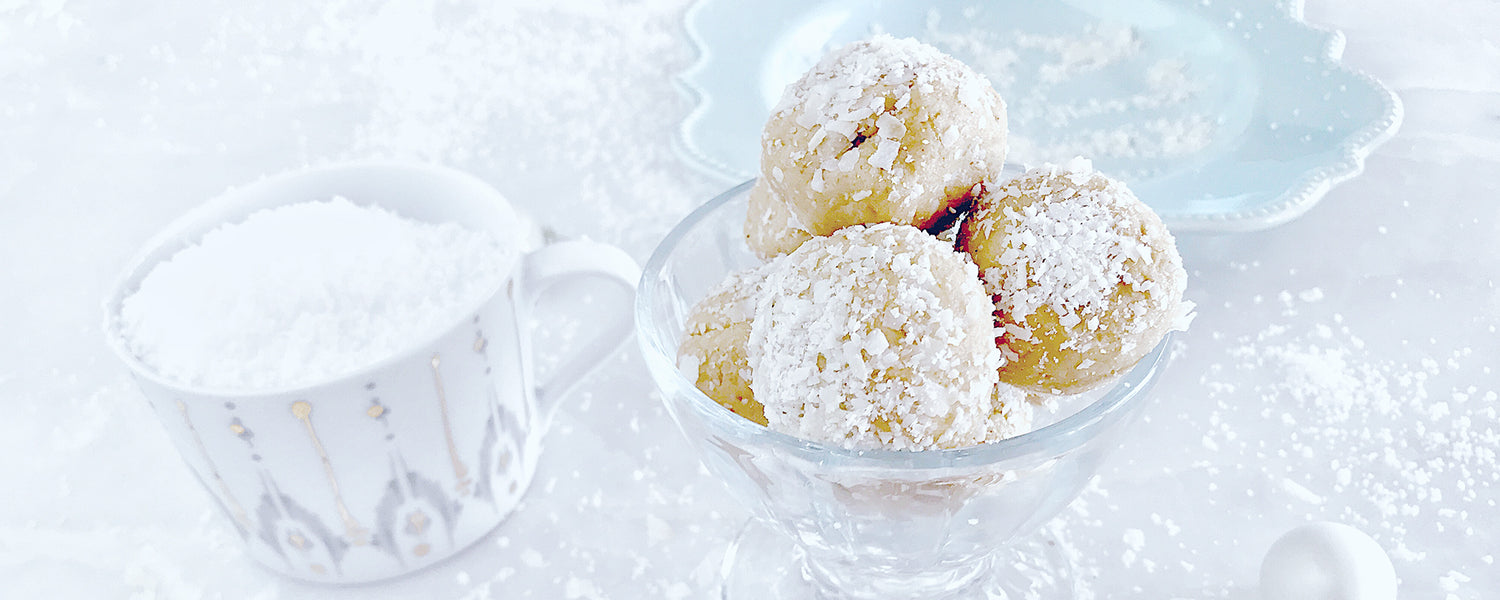 Coconut Snowflake Protein Balls
By Katrina Scott on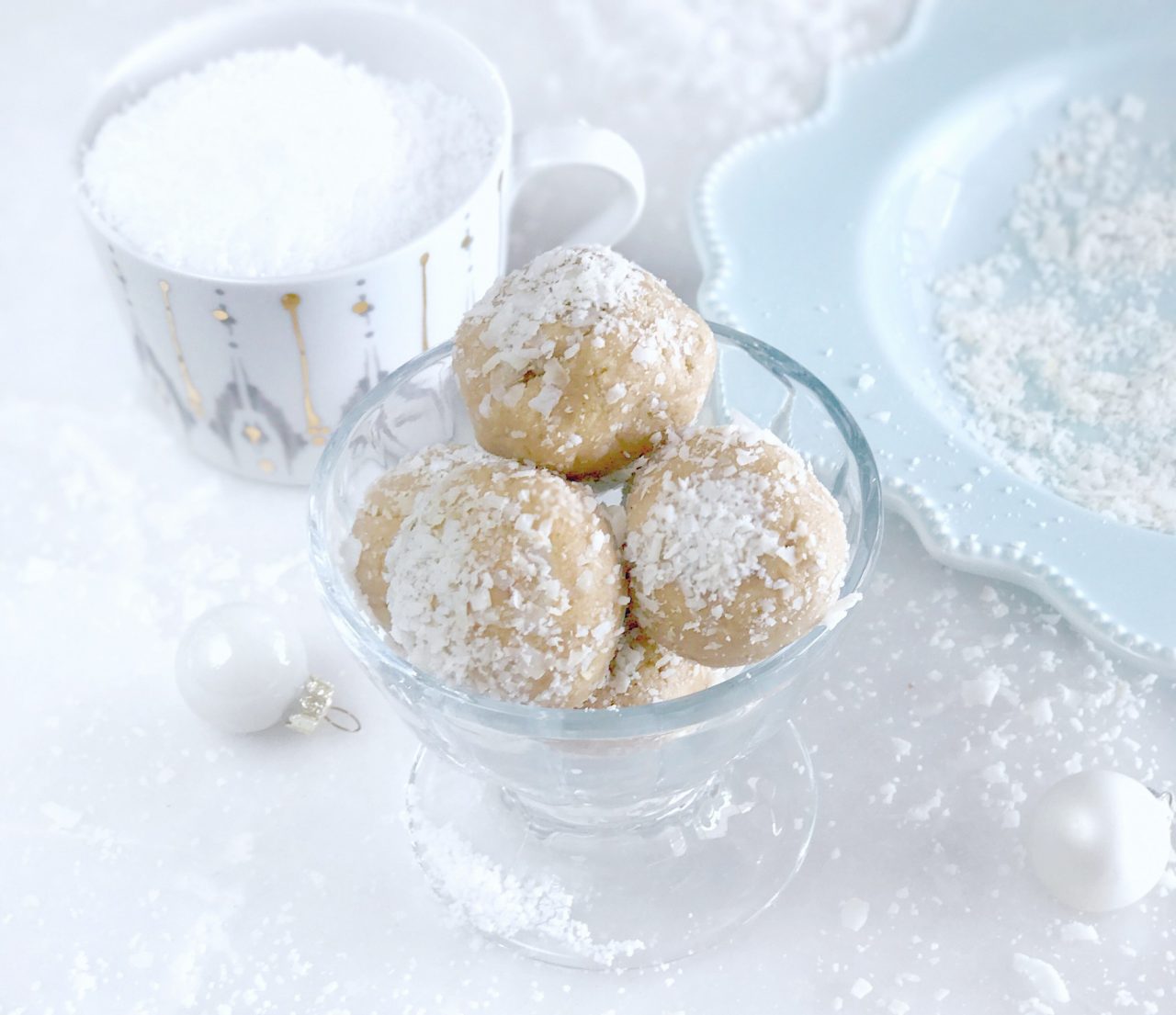 Hi babe! Can you believe it's already December?!
We spent the week in festive and frosty NYC with all the beautiful holiday storefronts and decorations. And at home in Manhattan Beach, the pier is decorated with twinkling lights and gorgeous wreaths. It makes the beach feel like a sandy winter wonderland! ❄️
Speaking of a winter wonderland, we were inspired by the hustle of the holiday season and the snow of our East Coast hometowns to create today's recipe! With parties to attend and gifts to shop for, it's important to have easy, delicious healthy treats on hand. That way, we can stay more present in experiencing every moment of the holidays.
This recipe was created for you ~ badass babe on the go! These Coconut Snowflake Bites are packed with plant based protein powder, so you can stash a few in your gym bag for a post-workout snack. Plus, they pretty much double as cookie dough 😋
Enjoy babe!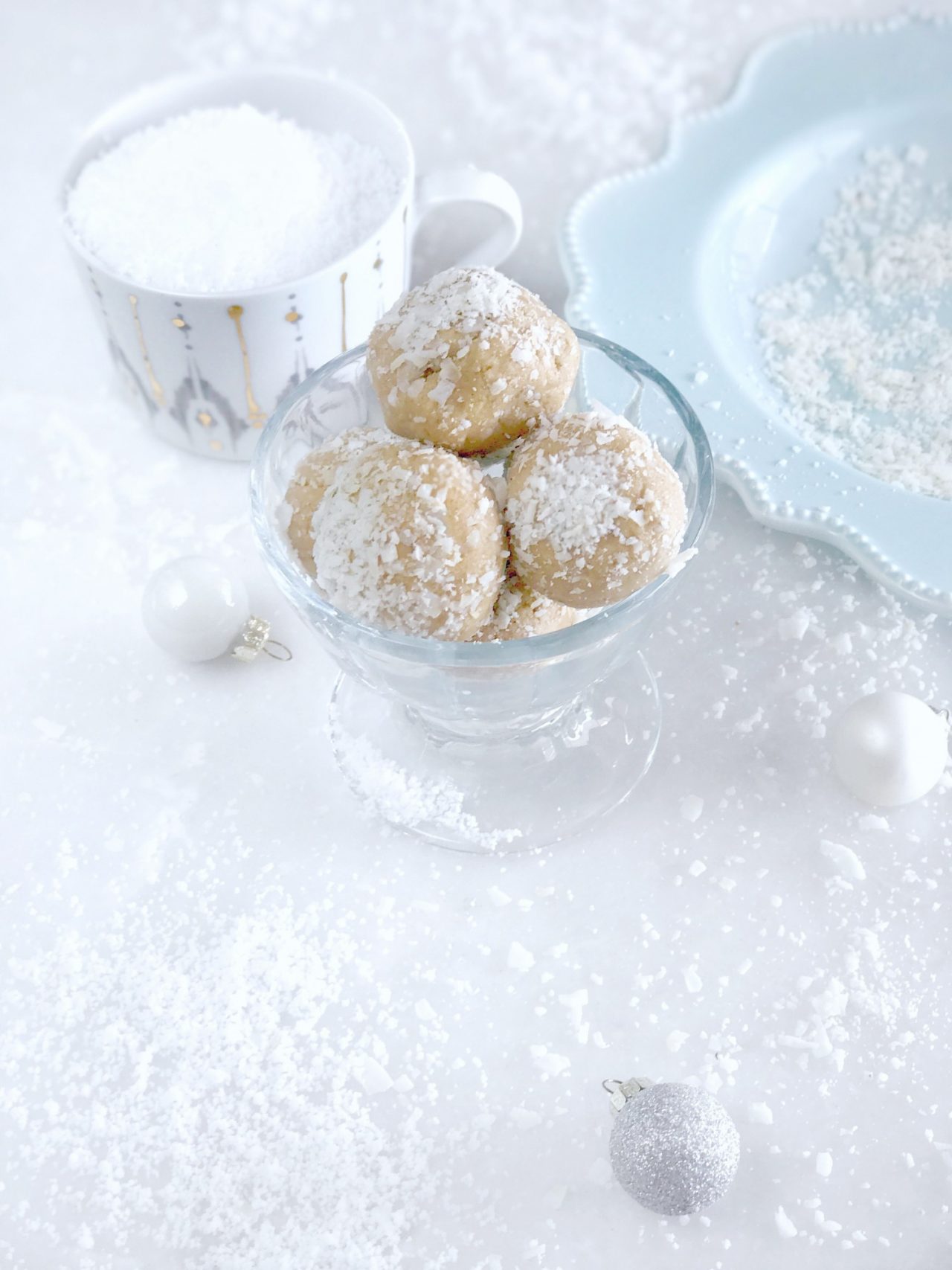 Coconut Snow Flake
Makes 10 protein bites, 1 bite per serving
Ingredients:
1/4 cup cashew butter
1/4 cup vanilla Tone It Up Protein
1/4 cup shredded unsweetened coconut flakes
2 dates, pitted
3/4 cup gluten-free oat flour
1/4 cup pure maple syrup
pinch of salt
Directions: 
1. Combine all ingredients in a food processor and blend until well combined. Roll 1 Tbsp. amounts into balls. Store in the fridge for up to 5 days.
2. Optional to roll each ball in extra shredded coconut!
13g carbs / 3g protein / 4g fat / 2g fiber / 98 calories

And remember babe, taking care of yourself will allow you to give more to others!
 The Tone It Up Nutrition Plan will be your guide to a healthy, happy, & balanced holiday season 🤗 This recipe is just a taste of what's to come ~ get your plan HERE and feel your best self! See you there babe!