Cinnamon Fig Muffins ~ Featured From Your New Love Your Body Meal Plan!
By Katrina Scott on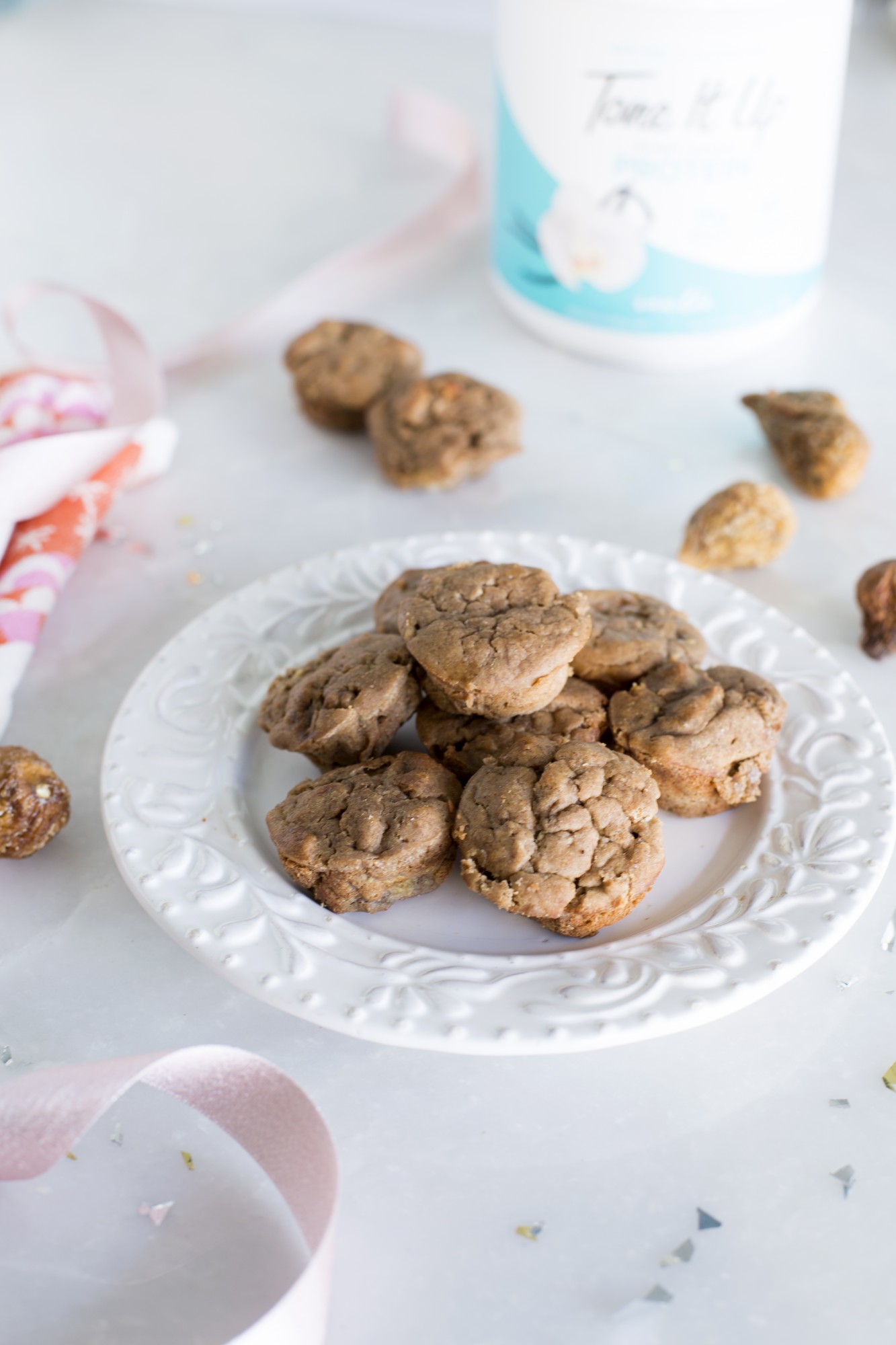 Over the past few months, we've been creating a Series that's designed for women like YOU ~ hardworking, driven, and gorgeous inside and out. The Love Your Body Series is meant to serve as a reminder to you that you are beautiful and strong, and you can accomplish anything. We're all starting together on MONDAY!!! You can find your Series checklist to prep HERE!
While you nourish your body with clean, whole foods and push yourself to new levels in your workouts, you'll notice changes both physically and mentally. And as you grow, you'll have the powerful love and support of this community behind you.
This Series is the beginning of something INCREDIBLE! Get excited babe! We can't wait to share it all with you! Anddddd today we're giving you a little peek at all the goodness to come with the Love Your Body Meal Plan! You're going to love it! 😋 These mini muffins are naturally sweetened and packed with protein, so they make a delish post-workout snack 😻  And you can whip them up in no time!
As a Tone It Up Nutrition Plan member, you automatically receive the Love Your Body Meal Plan with all of these delish, body-loving recipes. (Keep an eye on your inbox for your new edition and meal-by-meal guide...it's coming soon!) If you aren't a member, it's not too late to join in! Just head over HERE and you'll get the Nutrition Plan, Love Your Body Meal Plan, AND all past and future versions of the Plan! You'll also get our brand NEW Lifestyle Kit sent to your home in a beautiful package!
We're so excited for you to try this recipe and start the Series together on Monday!! ❤️

Cinnamon Fig Muffin
Makes 24 mini muffins, Serves 8 (3 mini muffins per serving)
Ingredients:
¾ cup oat flour
¾ cup vanilla Tone It Up Protein
½ tsp. baking powder
¼ tsp. baking soda
2 tsp. cinnamon
Pinch of salt
2 Tbsp. coconut oil, melted
¼ cup pure maple syrup
1 cup unsweetened almond milk
1 banana, mashed
¼ cup egg whites or 1 egg (or ¼ cup unsweetened applesauce to make it vegan)
½ cup dried figs, diced and stems removed
Coconut oil spray
Directions:
1. Preheat oven to 350 degrees.
2. Combine all dry ingredients in a bowl. Whisk to combine.
3. Add all remaining ingredients other than the figs. Stir to combine. Gently fold in the dried figs.
4. Spray a mini muffin tin with coconut oil. Add batter. Bake for 20 minutes or until a toothpick comes out clean.
5. Store in a container in the fridge for up to 5 days. Enjoy babe!
Nutrition Facts (per serving):
18g carbs / 4g protein / 5g fat / 2g fiber / 134 calories

Our brand new Lifestyle Kit has everything you need for your fit, healthy, and confident lifestyle!! It includes...
✨ Gorg Tone It Up Nutrition Plan & Recipe Guide Book
✨ 2 Pop 'N Go Meal Prep Containers
✨ Custom Phone Accessory
✨ BOOTY BAND
✨ $10 OFF Protein on a future order!
✨PLUS Immediate Digital Access to all versions of your Nutrition Plan, Meal Guide, & Recipes! AND a whole lot of love and support 🤗