Christmas Morning Cinnamon Buns
By Katrina Scott on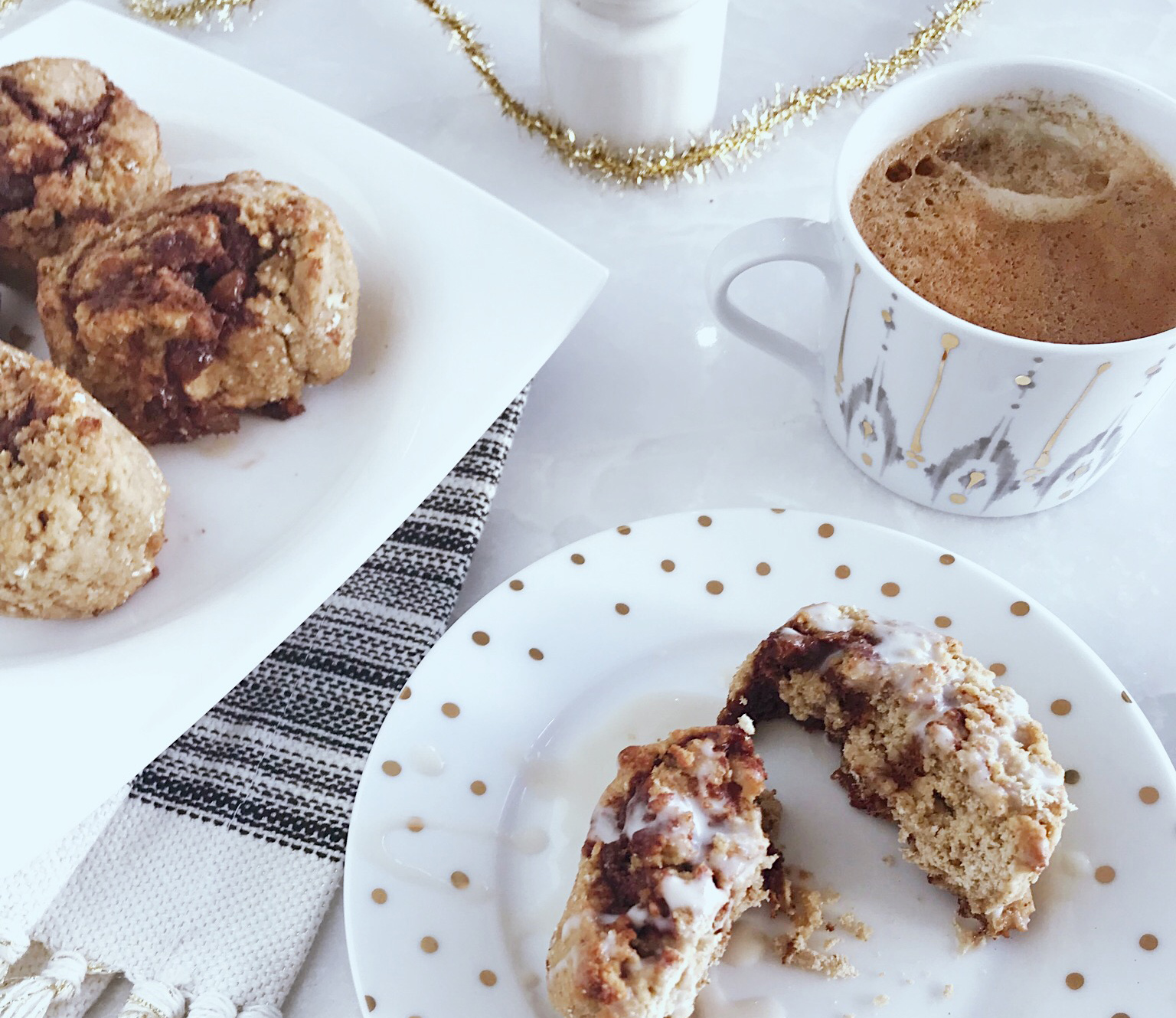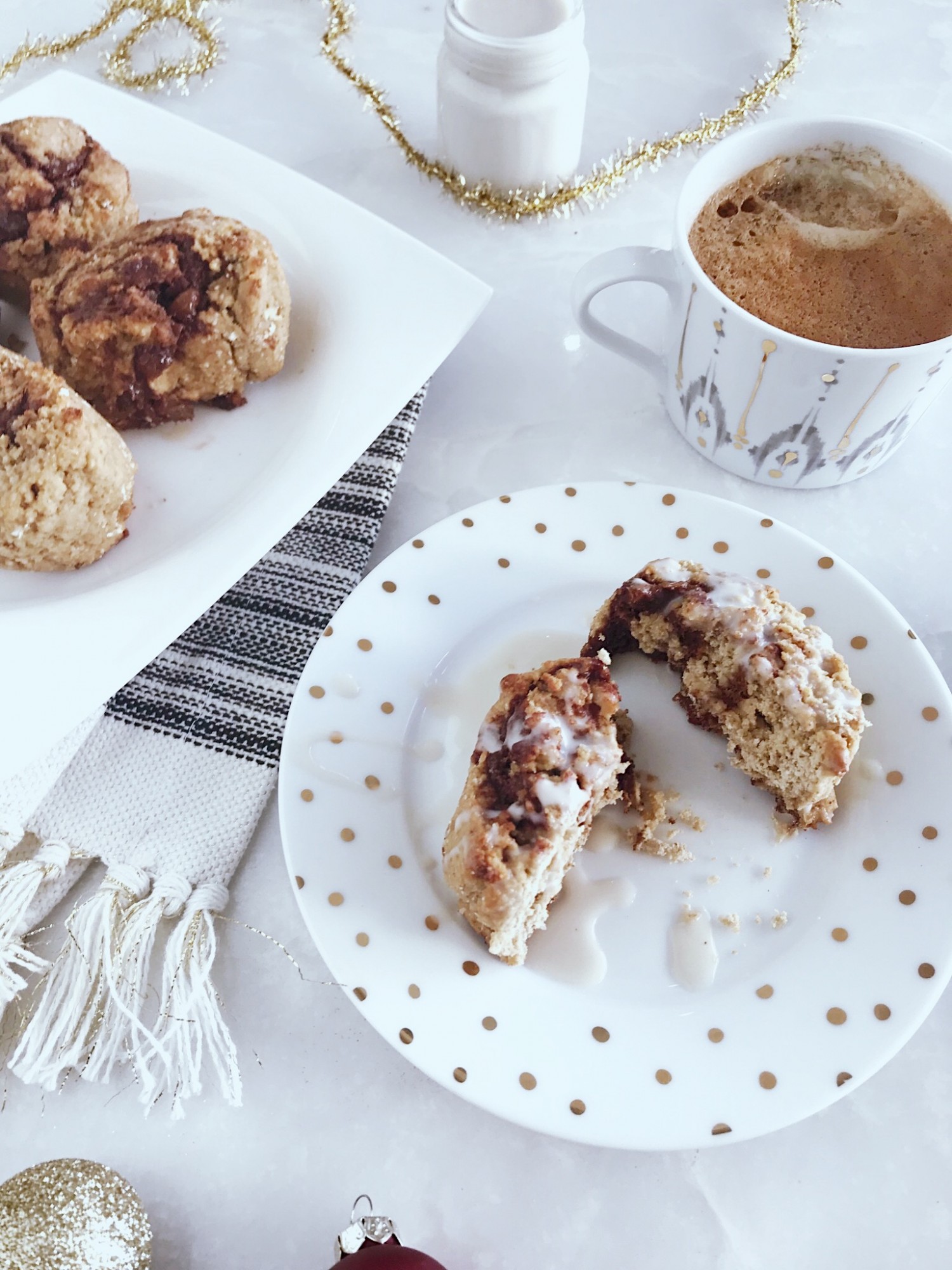 Good mornin' gorgeous! This is just the start of a magical weekend! Plus we have SO many amazing things to share with this community in the New Year...did you see what we're all doing January 1st?!? 🙊 Sign up for your free 5 Day Detox to refresh with us in the New Year HERE!
You make us so proud ~ you're truly our inspiration. That's why creating for you is so much fun! We read through all your comments, all of your goals and achievements, and we can truly feel your magical energy! 💖
So today we want to share a special, sweet recipe for you and your family. Waking up to the smell of cinnamon sweetness is such a comforting and cozy way to start a day full of family and love. These cinnamon buns are so delish. We could barely keep enough around to shoot before the HQ got their hands on them! And they're made with Tone It Up Protein, so they're practically a post-workout meal too... right?! AND your family will love 'em too. You never know...it could be the start of a new tradition✨
Go make those buns, hun!

Christmas Morning Cinnamon Buns
Makes 7 cinnamon buns, 1 per serving
Ingredients:
Dough:
1 ¼ oz. package active dry yeast
¾ cup warm unsweetened almond milk
2 1/4 cups oat flour
2 scoop vanilla Tone It Up Protein
2 tsp. baking powder
1/4 tsp salt
1/4 cup maple syrup
1 egg (or 1 Tbsp. ground chia seeds + 3 Tbsp. warm water to make it vegan! Make sure to let it sit for a minute in the warm water before adding)
Filling:
1/4 cup dates, pitted
2 tsp. ground cinnamon
1 Tbsp. coconut oil, melted
3 Tbsp. unsweetened almond milk
1 Tbsp. maple syrup
Frosting:
6 Tbsp. coconut cream
1 Tbsp. maple syrup
1 tsp. vanilla extract
Coconut oil spray for the baking sheet!
Directions:
1. Preheat oven to 350 degrees.
2. Combine active dry yeast and warm almond milk in a bowl. Whisk, then let sit for 5 minutes.
3. Combine all remaining dough ingredients in a separate bowl. Add yeast and almond milk and stir to combine. Allow to sit in a covered bowl in a warm room for 1 hour.
4. On a well-floured surface, roll the dough out into a rectangle, about 1 inch thick.
5. Combine all filling ingredients in a blender and blend until smooth. Brush dough with filling, leaving a 1-inch border on the two longer sides.
6. Carefully roll up the dough into a log, starting at one long edge and rolling toward the other one. Pinch the ends to seal it.
7. Spray coconut oil on a baking sheet. Cut the log into 7 pieces and place on the baking sheet.
8. Cook for 18-22 minutes.
9. Combine all frosting ingredients in a small bowl and whisk to combine. Top each cinnamon bun with frosting. Enjoy!
Nutrition Facts (buns without frosting):
 11g protein / 39g carbs / 7g fat / 5g fiber / 251 calories
Nutrition Facts (frosting):
1g protein / 3g carbs / 4g fat / 1g fiber / 52 calories

Did you hear the news?! We're all doing the BRAND NEW Tone It Up 5 Day Detox starting January 1! Sign up below and you'll be receiving the 5 Day Detox... for FREE!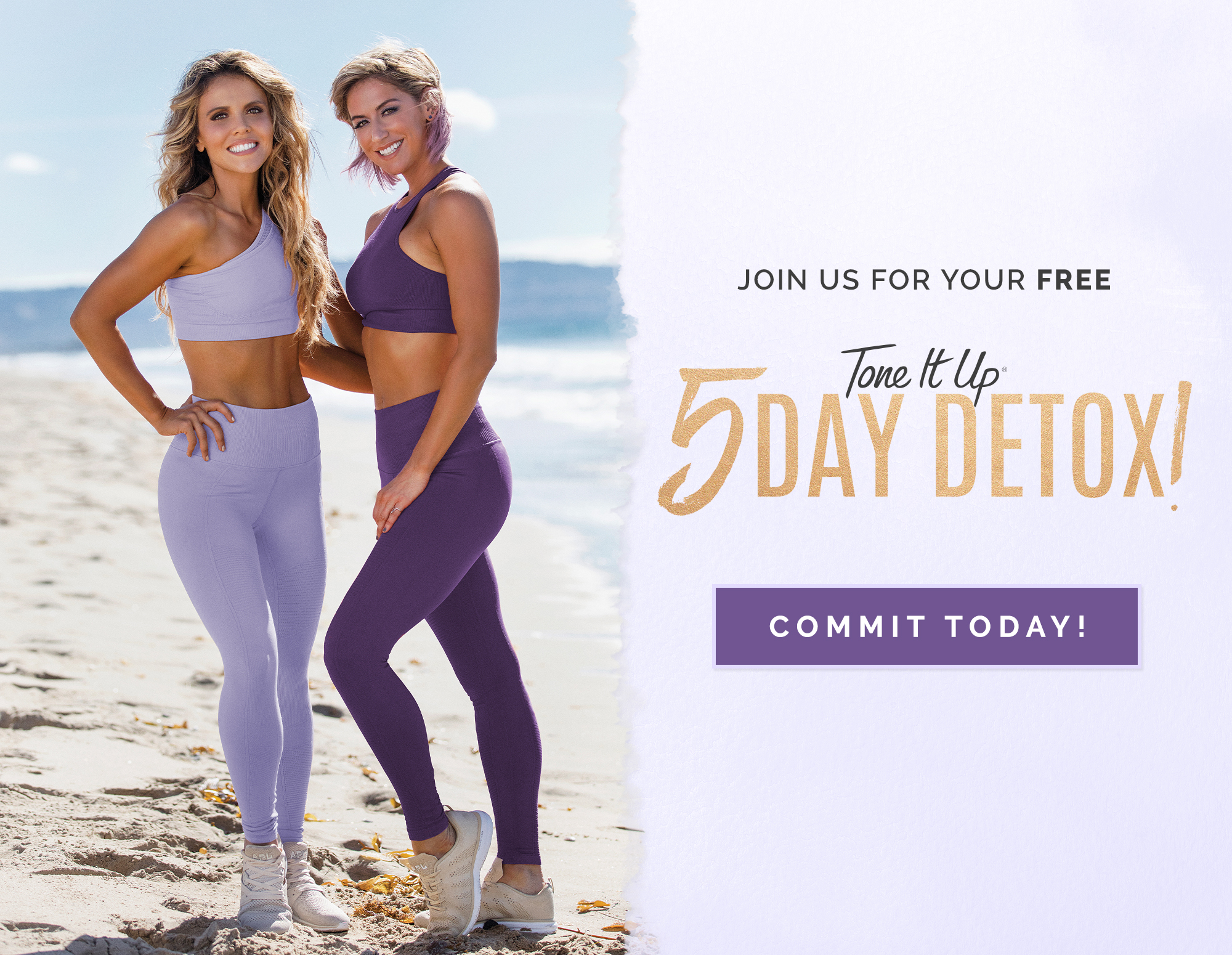 Christmas Morning Cinnamon Buns - - - We can't WAIT to make these again!! <div class="grammarly-disable-indicator"></div> <div class="grammarly-disable-indicator"></div> <div class="grammarly-disable-indicator"></div> <div class="grammarly-disable-indicator"></div>