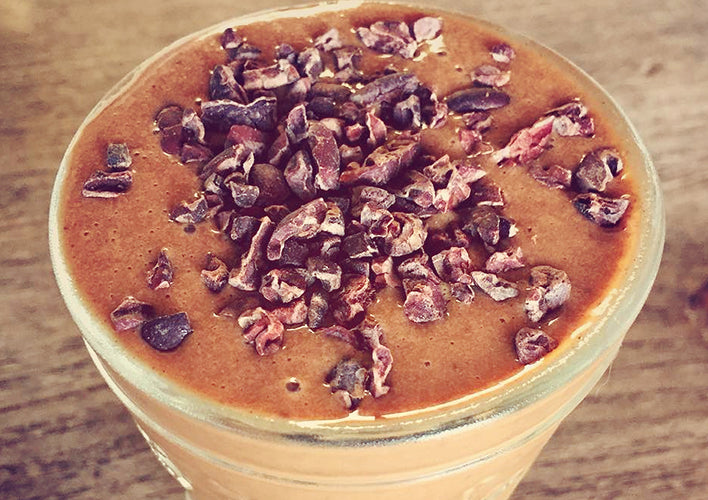 Chocolate Sunrise Smoothie
By Katrina Scott on
Wake up to a healthy dose of delicious chocolate!
This rich smoothie packs a nutritious punch that will leave you ready for the day ahead. It's also one of the best ways to replenish after a killer Booty Call! And if you're in the mood to skip your morning coffee, raw cacao is an antioxidant filled superfood that will leave you singing with energy! Chocolate for breakfast? Yes please!
CHOCOLATE SUNRISE
INGREDIENTS
1 cup of almond or coconut milk, unsweetened
1 frozen banana, sliced
2 tsp raw cacao powder
1 scoop of Chocolate Protein Powder
1 tsp cacao nibs, to sprinkle on top
DIRECTIONS
Add first four ingredients to the blender and pulse until smooth. Serve with cacao nibs on top! YUM.
Completely transform your body, build lean muscle and enjoy the healthy, energetic life you're meant to be living!