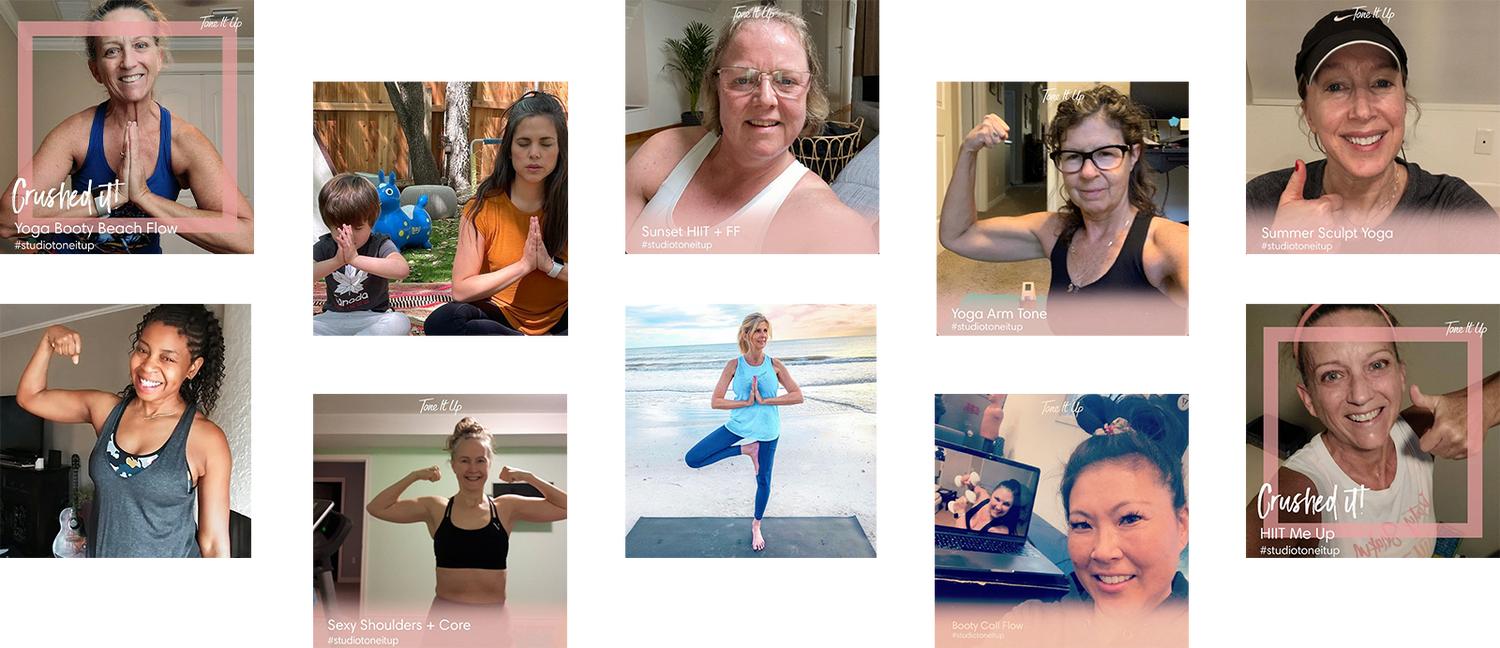 Celebrating Our Beautiful #TIUOver40 Community
By Karena Dawn on
Hey beautiful! As many of you know, I turned 40 a couple weeks ago and I was so honored to celebrate with this team! Every message, text, voicemail, and DM made me so grateful for the beautiful humans of this community 💜
It made me especially happy to hear from so many of you on the #TIUteam who are 40+ — we see you and we celebrate you!!! 
For me personally, in the past I had a lot of fear around aging and felt pressure to look and act "young." I sometimes felt I had to lie about my age — especially in the fitness industry. But in the last few years, I've felt a major shift around this. I now see my age as something to celebrate instead of fear. It's a marker of my experiences, everything I've lived through and learned. With this milestone, I felt excited to shout it out loud and clear! I've truly never felt more positive and inspired about coming into a new decade. 
A huge part of this shift comes from being surrounded by a supportive, loving, inclusive community. The #TIUteam is truly for all women — no matter your age, experience, where you live, or your fitness level. We're here to meet you where you are because it's never too late for a new adventure! 
There are so many strong, beautiful, powerful members of our #TIUteam of all ages. Check out these gorgeous women: 
@gcupito @jennsheaaz @jensfit4twins @karinfz26 @lynnettiu @stayhealthyat50 
@tiu_dayann @tiufabover50 @marinajrandolph_tiu
Looking to connect with new members? You can search for hashtags on Instagram like #TIUover40, #TIU40plus, and #TIUover50. And you can always find me @KarenaDawn and Kat at @ToneItUpKatrina.
Love you and so grateful for you! 
Karena