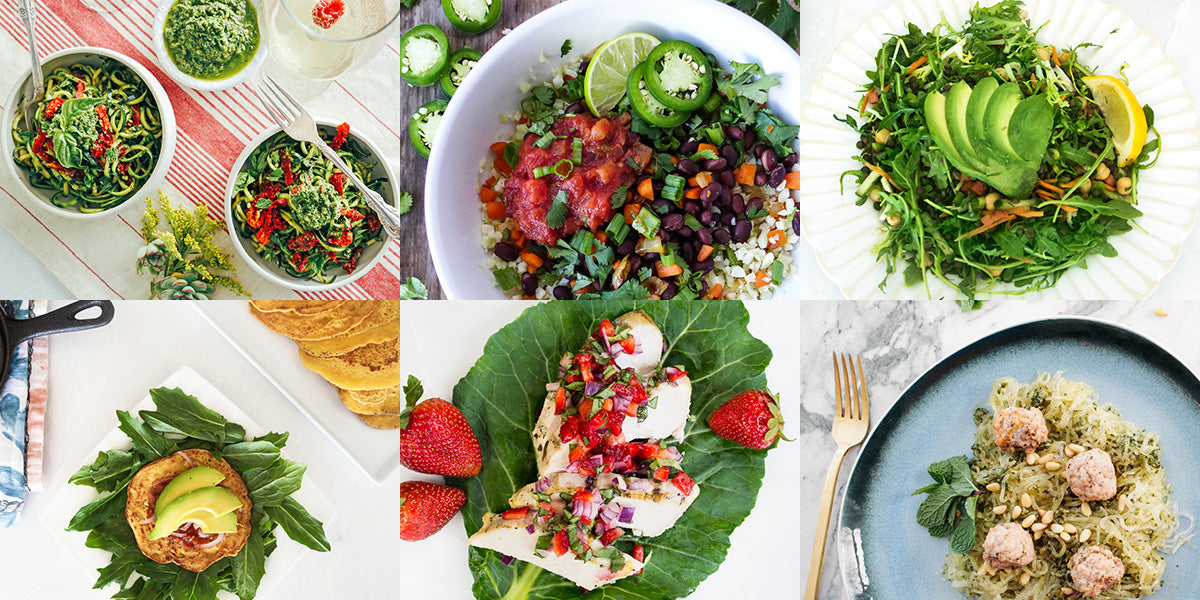 7 High-Protein Dinners You Can Make in Minutes!
By Katrina Scott on
Dinner is served!!
Protein is such a powerhouse macronutrient. Your body needs it to repair your muscles after a workout, make your skin and hair fab, and keep the munchies at bay. That's why we always include Perfect Fit Protein in our post-workout smoothies and suggest eating lean proteins as part of the Tone It Up Nutrition Plan.
We know this community is filled with total boss babes with busy schedules, so we have a lil' treat for ya! Today, we're sharing 7 of our fave protein-packed dinner recipes that take MINUTES to throw together. These are perfect for hectic days when time is flyin' but you still want to get your lean, clean, 'n green meal in. And ya know that these are totally Tone It Up Nutrition Plan approved, of course ;)


Mint Pesto Kelp Noodles
This is one of Karena's faves! You can pre-cook the turkey meatballs in bulk to last for a few days. Never had mint in your pesto? Your tastebuds are going to love you for it!
You can find the recipe HERE!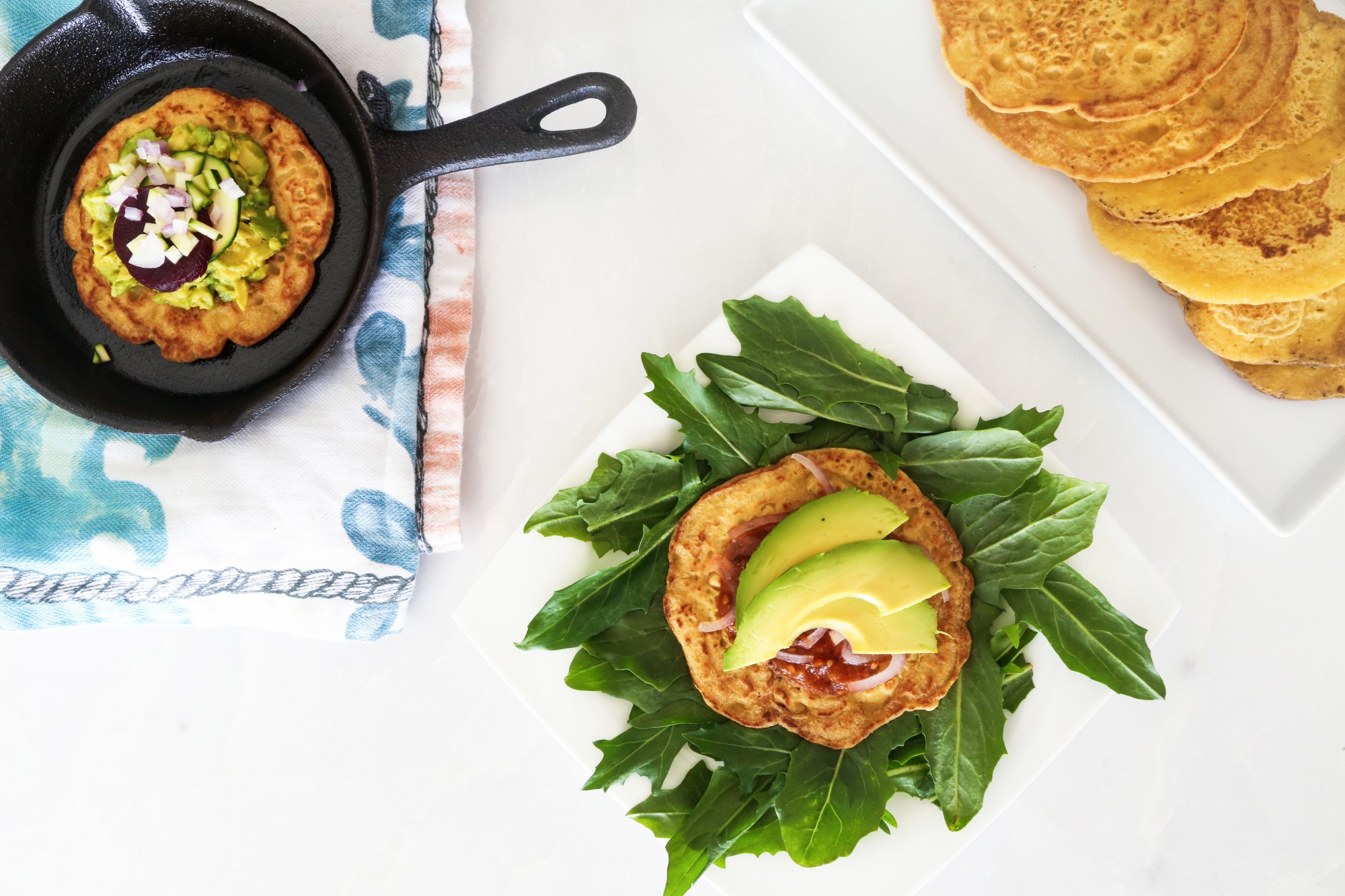 Socca
Think flatbread meets pancake meets totally, ridiculously yum. Bonus: you can top this with whatever you like! Craving spicy? Add some salsa. Want something a lil' more fresh? Throw on some chopped cucumbers. Variety is the spice of life, babe!
Grab the recipe HERE!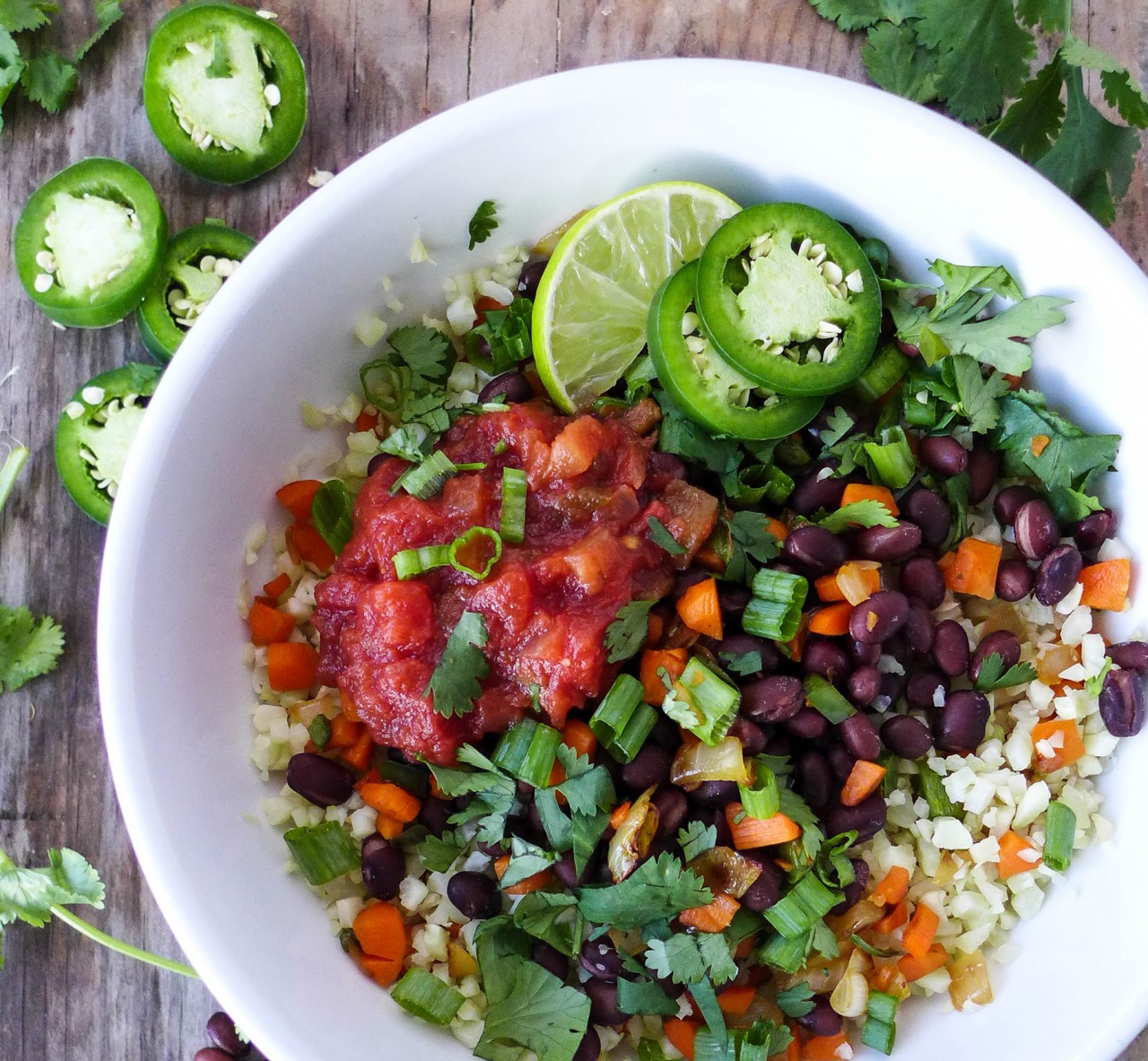 Cauliflower Rice Burrito Bowl
We're OBSESSED with this recipe right now!! If you haven't had cauliflower rice, it's just cauliflower cut or grated into small pieces. Most grocery stores even sell it pre-"riced." Treat it like a grain and add your favorite toppings.
You can get this recipe from the new 6 Week Meal Plan!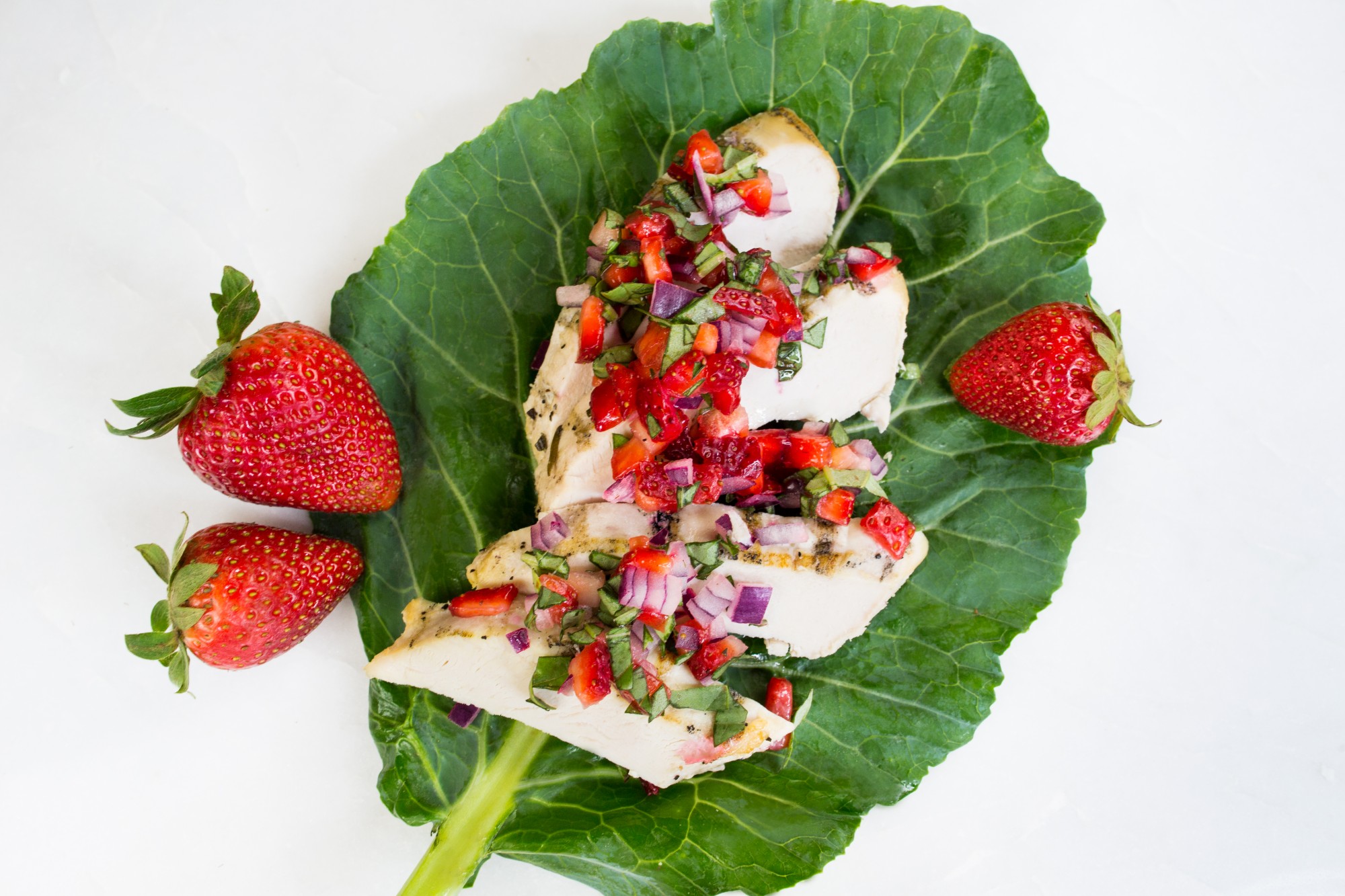 Strawberry Fields Bikini Wrap
We created a fresh strawberry red onion salsa for this easy collard wrap. You can pre-make the salsa or prep it right before you're ready to eat. Either way, this dish is so quick to throw together!
Grab the recipe HERE!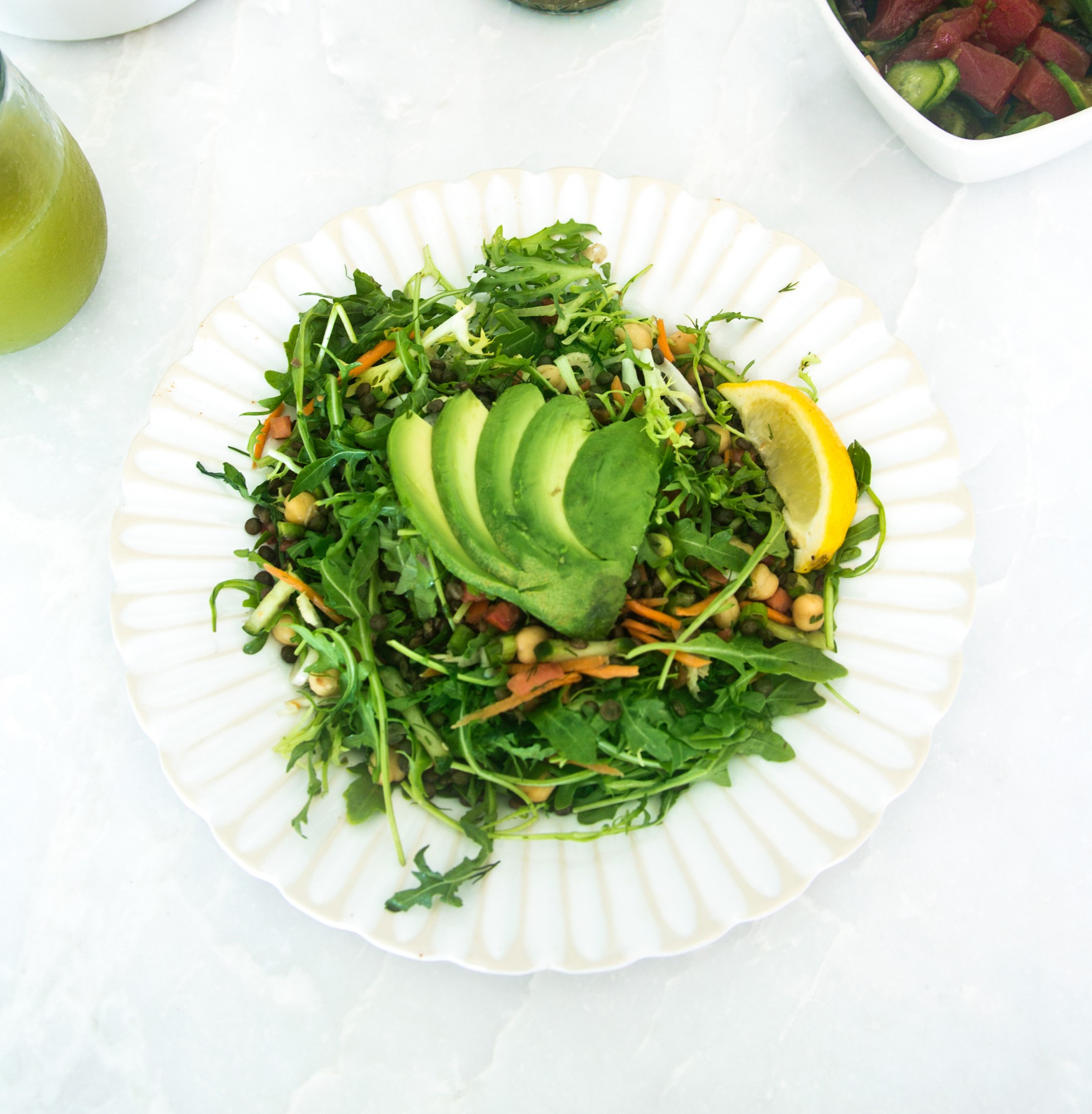 Avocado Lentil Salad
A #TIUhq fave!! It has everything ya need: healthy fats, plant-based protein, and leafy greens. Plus, the dressing... omg. You're going to want this everyday, lunch and dinner, we promise!
Try it out HERE!

Black Bean Tacos
Taco Tuesday, anyone?! Lean, clean, 'n green doesn't mean missing out on this weekly special. We've got you covered with our Tone It Up Nutrition Plan approved version!
Find the recipe HERE!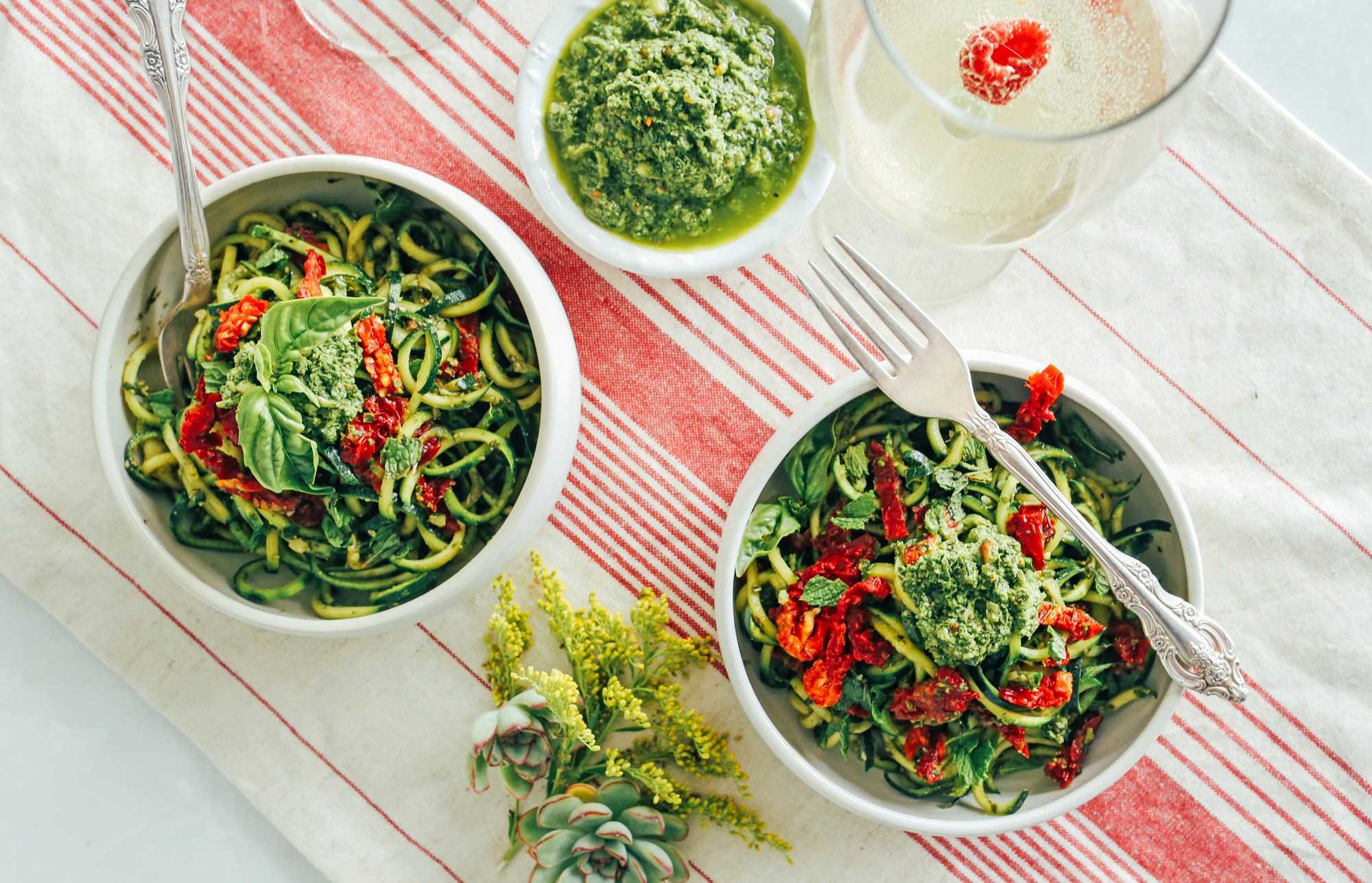 Zucchini Pasta
Spaghetti? Who needs it! You won't even miss the carb-y stuff once you've tried zoodles (aka zucchini noodles). You can have them raw or lightly sautéed. Hello, new weekly staple.
You can get this recipe from the new 6 Week Meal Plan!

Want even more healthy and totally yum recipes that will help you reach your fitness goals?! Join the Tone It Up Nutrition Plan! You'll gain access to thousands of deee-lish meals, including the brand new 6 Week Meal Plan!

 7 High Protein Dinners You Can Make in Minutes! - - -