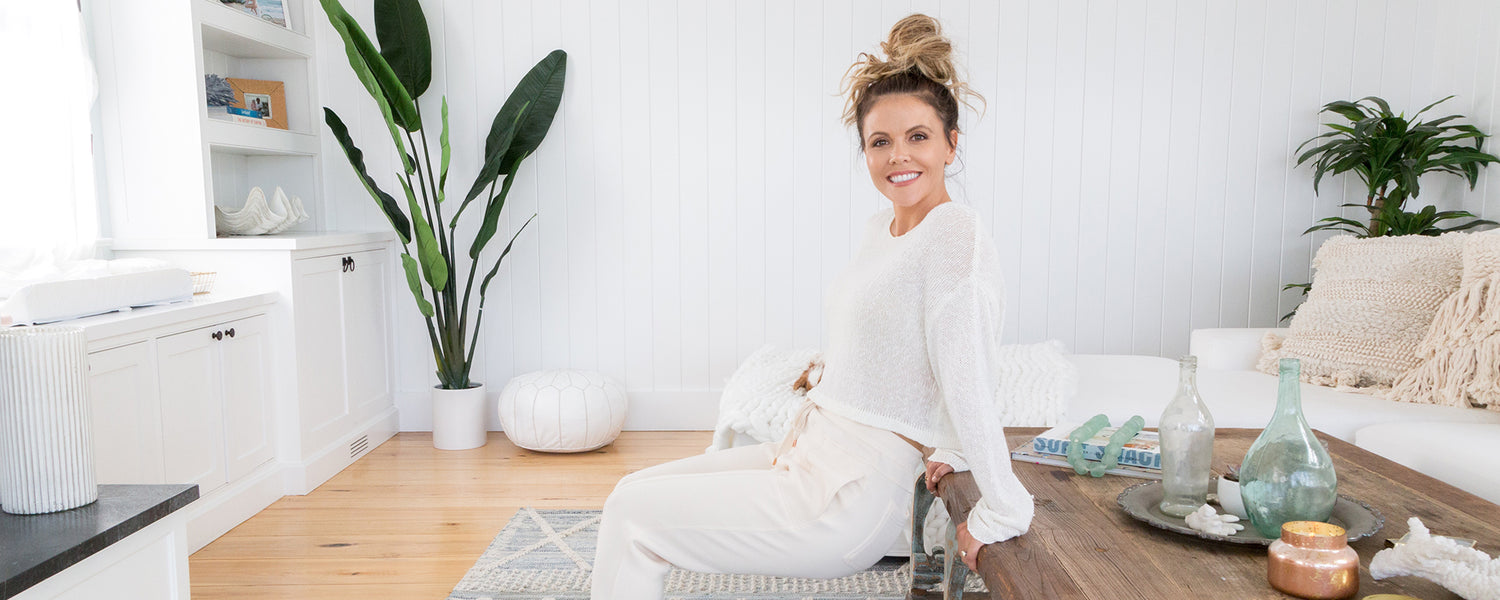 6 Things No One Tells New Mamas About Postnatal Exercise
By Katrina Scott on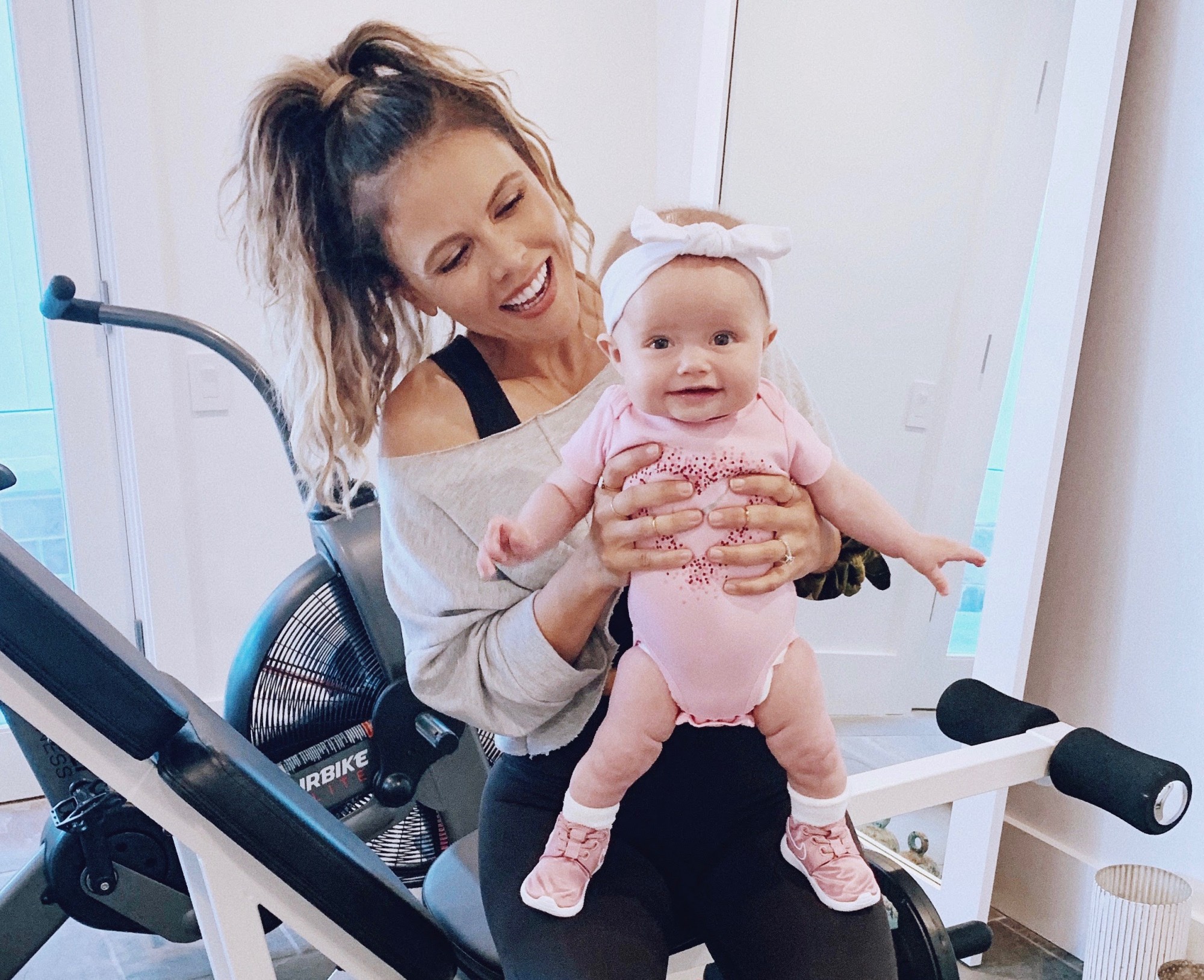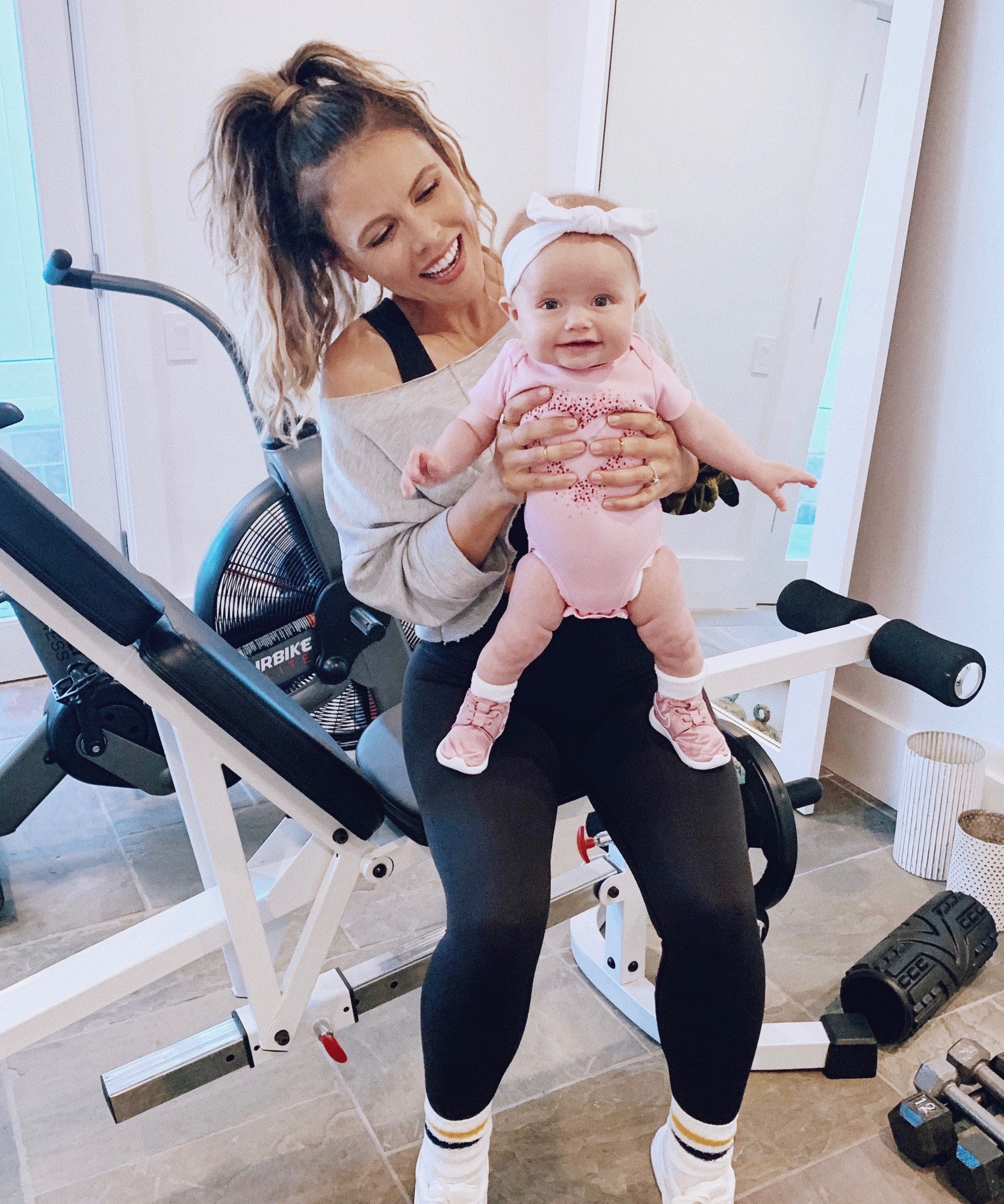 Hey gorgeous! How are you feeling? I want you to know you're doing an amazing job every single day. 💕 Over the weekend, I had the honor of being the keynote speaker at the Happy Mom Conference. I met so many beautiful moms and I shared my thoughts on postpartum body image and self-love. Instead of focusing on "getting our bodies back," what if we treated ourselves with more love, kindness, and compassion? If anyone deserves that, it's YOU supermama!
Wherever you are on your motherhood journey, I want to share a few of my favorite tips on postpartum exercise and giving your body what it needs in this new, incredible chapter as a mom. I know that none of this is easy — from understanding your body's changes, to knowing what's safe, to actually making time for exercise. Just remember that you're doing the best you can and it's enough. You are not alone and you are stronger, more beautiful, and more fearless than you know. Check in with me on Insta so we can continue to support each other. 
Love you mama!!!   
xxo,
Kat

6 Postnatal Workout Tips for New Mamas
Embrace the change
After having Bella, I remember looking five months pregnant for weeks, even months, after giving birth. I even wore a maternity dress to Coachella because none of my jean shorts fit. And guess what — that's totally normal! There is so much pressure to "snap back" postpartum and return to your pre-pregnancy body. And yet, research now shows it takes
a full year
to fully recover from all the remarkable changes your body goes through during pregnancy, labor, and delivery. It's time to acknowledge that healing takes time. It's OK to look and feel different than before your little miracle arrived. You're not the same girl you were pre-baby, nor should you be! This is the new you, so embrace the changes and be proud of where you are at this moment!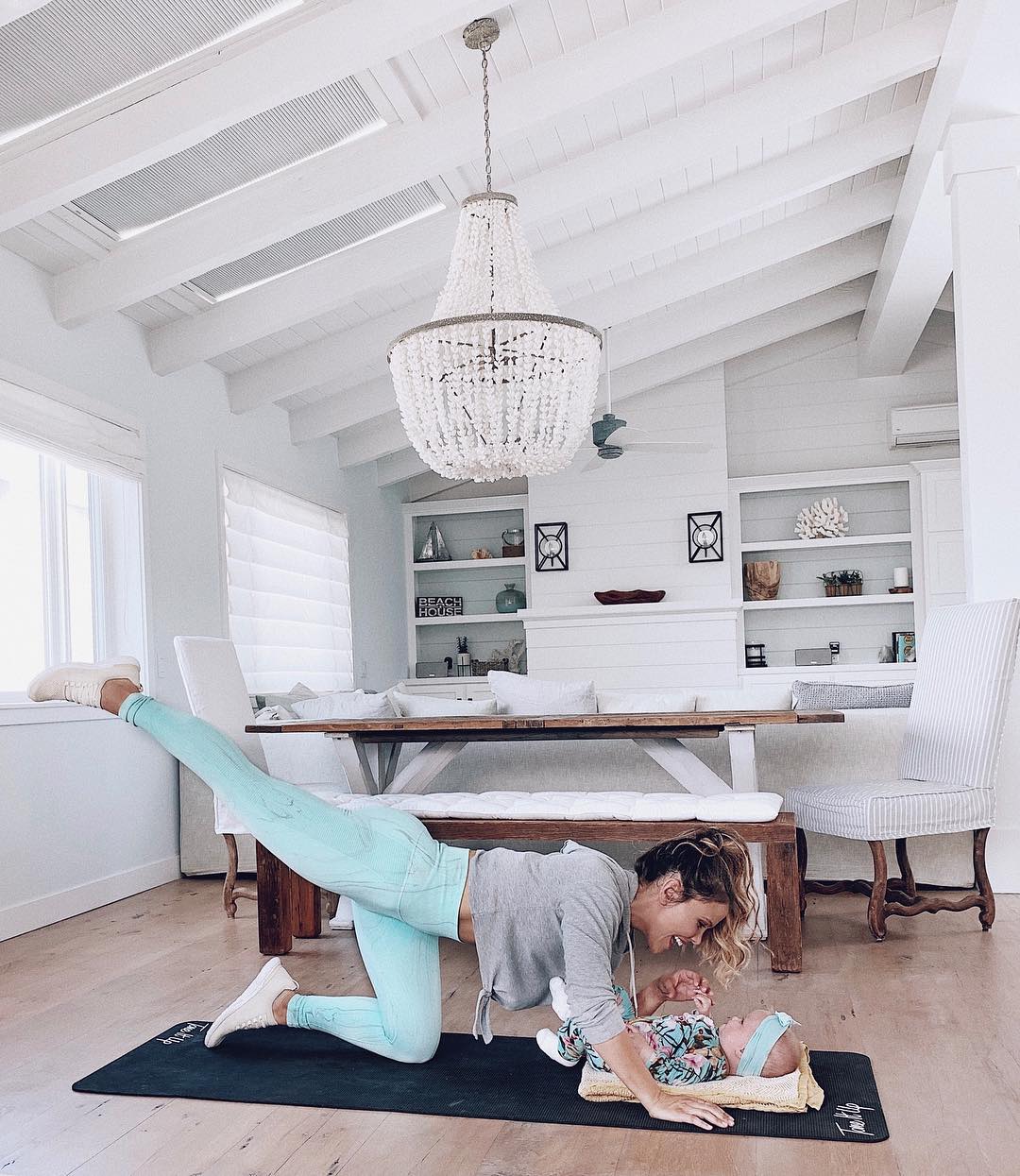 Know that everything counts
Making time for exercise isn't easy. And for new mamas, it's even more challenging.
Keep your fitness goals small, manageable, and realistic for YOU. (Your doc can help you decide what's appropriate and when.) For me, that started with getting outside for a 15-minute walk a few times a week. As I've adjusted to the craziness of motherhood, my new goal is three
Studio Tone It Up
classes per week. Be sure to check out the new Postnatal On Demand channel ~ we'll continue adding new workouts there soon. The Postnatal Naptime Workout is a lifesaver ~ I made it just for busy mamas like you!!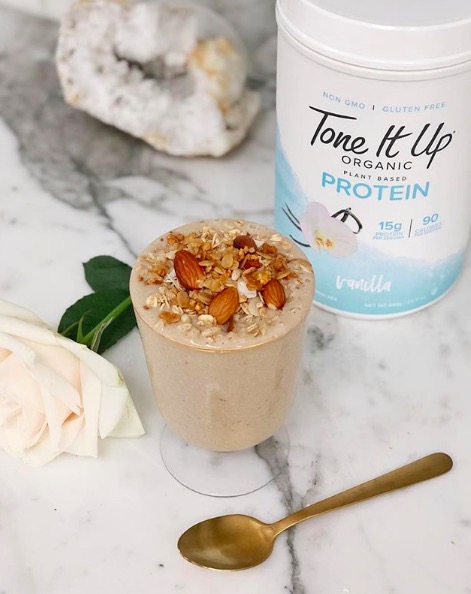 Stay nourished
Now isn't the time to cut calories or go on a restrictive eating plan. For a healthy mama AND baby, concentrate on nourishing foods that are rich in calcium, zinc, magnesium, vitamin B6, and folate. While I was breastfeeding, I kept my calorie intake relatively high to help keep up my milk supply. These
Pumpkin Oat Muffins
are so perfect for a quick, nutritious bite when you have no time or free hands to cook! I also loved
this smoothie
to keep my calories up while breastfeeding.
Prioritize the pelvic floor
The pelvic floor goes through so much during pregnancy and delivery. It relaxes and stretches, and needs some major TLC postpartum to restrengthen and support you
before
you jump back into your old routine. The best place to start: kegels.
Check with your doc — you can usually do 'em immediately following your birth, before you're officially cleared to exercise. Aim for three times a day (it can help to set a schedule, like doing them at mealtimes). To start: Squeeze and lift for one second, then release for 1 second. Note: Lying down is easiest because you're not working against gravity. You can later progress to an exercise ball or standing, and increase how long you hold.  
Assess your core
Diastasis recti, or the separation of the right and left abdominals, affects
anywhere from one- to two-thirds of women post-pregnancy. The good news: it's possible to close the gap and restore your core strength and function. Keep in mind, it's not with the ab exercises you might think! As a general rule, skip any moves that strain your midline or cause your belly to bulge forward, like sit-ups and planks.
A few ab moves that are amazing, with or without ab separation: pelvic tilts, heel marches, bridges, and modified side planks. No matter what, core engagement is key — always keep the belly pulled in. Keep an eye out for more postnatal routines just for you — coming soon to your
Tone It Up app
!
Listen to your bod
I say this all the time, because it's so important postpartum, or wherever you are in your fitness journey. If a move feels off, skip it. If running feels too high impact, ease up. Walk on an incline or find a low-impact cardio alternative you love. Fitness isn't one size fits all and no one will know exactly what you're feelin' except for YOU! When we're "cleared to exercise" at 6 or 8 weeks, that rarely means you're cleared to jump in exactly where you left off. Have patience, don't forget to breeeaaathe, and always show that gorgeous body love!
You got this mama! xx 💗

Remember you can always find postnatal workouts On Demand in your Studio Tone It Up app!