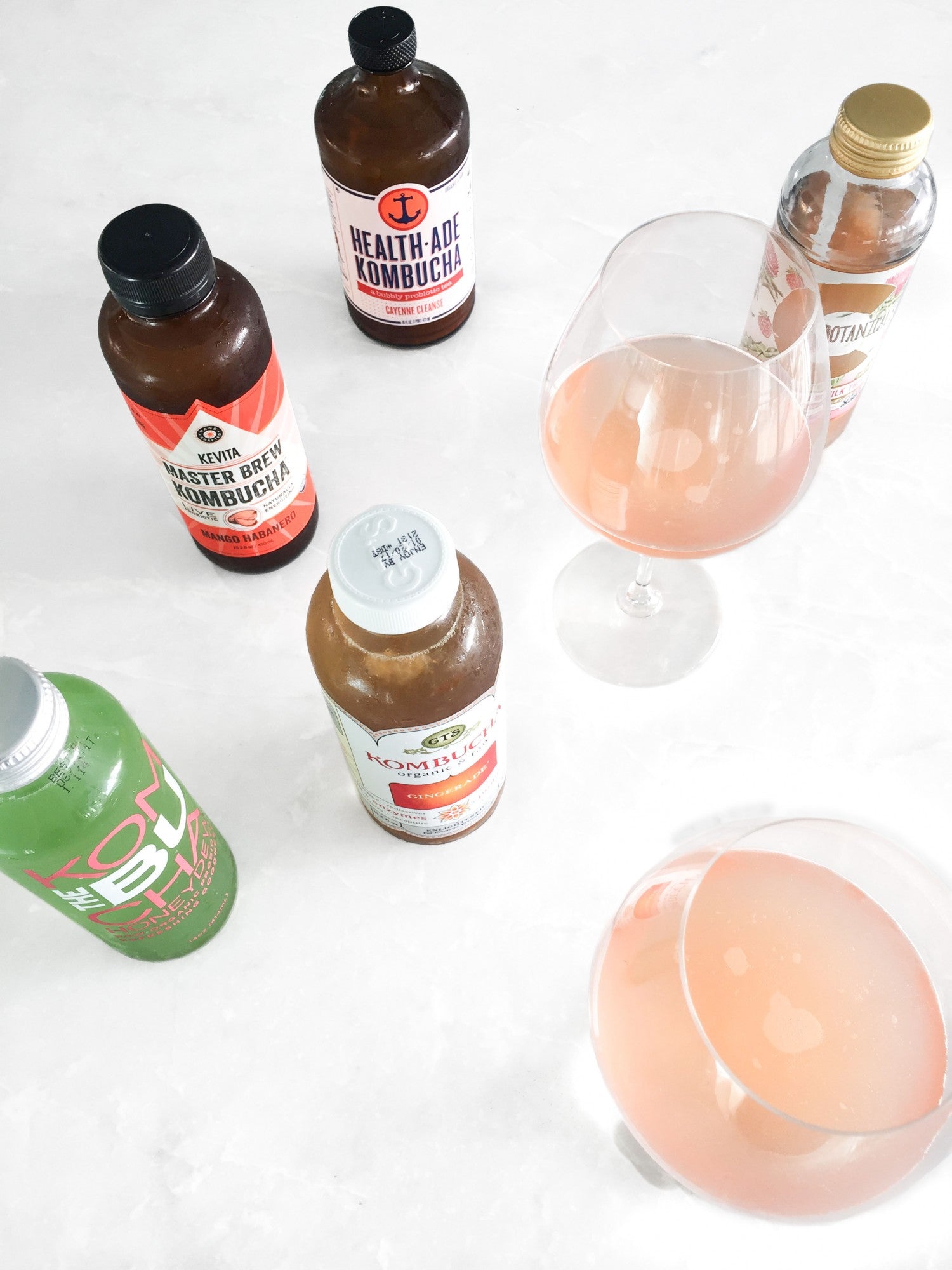 4 Reasons You MUST Add Kombucha to Your Grocery List
By Katrina Scott on
 Crack open a bottle and pour a glass!
No, we're not talking about vino - for once. ;) Kombucha is one of our fave drinks (besides wine, of course). We always have it in our fridges and we included it in your grocery lists for the 6 Week Meal Plan! This sip is made of green or black tea that has been fermented and usually contains up to .5% alcohol. It's light, bubbly, refreshing, and has amazing body-loving benefits. Today, we're breaking down kombucha's biggest perks.

Wards off colds
Kombucha is packed with beneficial bacteria called probiotics. You may have heard that probiotics aid in digestion, but they can also boost your immune system! They block bad bacteria that cause colds from flourishing in your bod.
Saves your skin 
Since kombucha is made of fermented tea, you also get the benefits of a cuppa! Tea contains anti-aging antioxidants that keep your cells healthy and your skin looking fab. It also helps keep collagen intact, which leads to a more youthful appearance. Check out our post on other ways to boost collagen naturally HERE!
Helps your heart
Your daily dose of kombucha can also help ward off heart disease! Studies show that kombucha can decrease LDL (bad) cholesterol and increase HDL (good) cholesterol. Kombucha on tap, anyone?
Makes happy hour happier
Kombucha has only about 35 calories per serving, while alcohol contains 60-120. If you aren't feeling like vino for #WineNotWednesday, swap in a glass of kombucha. We do it all the time! Plus, there are a variety of flavors (think ginger, raspberry, and lavender) to satisfy every type of tastebud.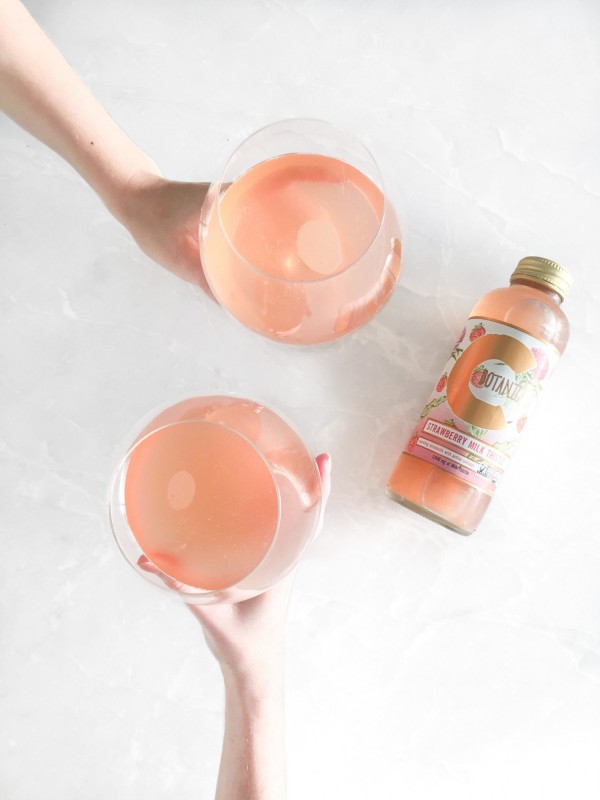 Want even more info on how to keep your body feelin' great?! Join the Tone It Up Nutrition Plan! We give you all the deets on what types of foods give you the most benefits and when to eat 'em! Plus, you gain access to thousands of delish recipes, all designed to help you reach your #fitgoals!