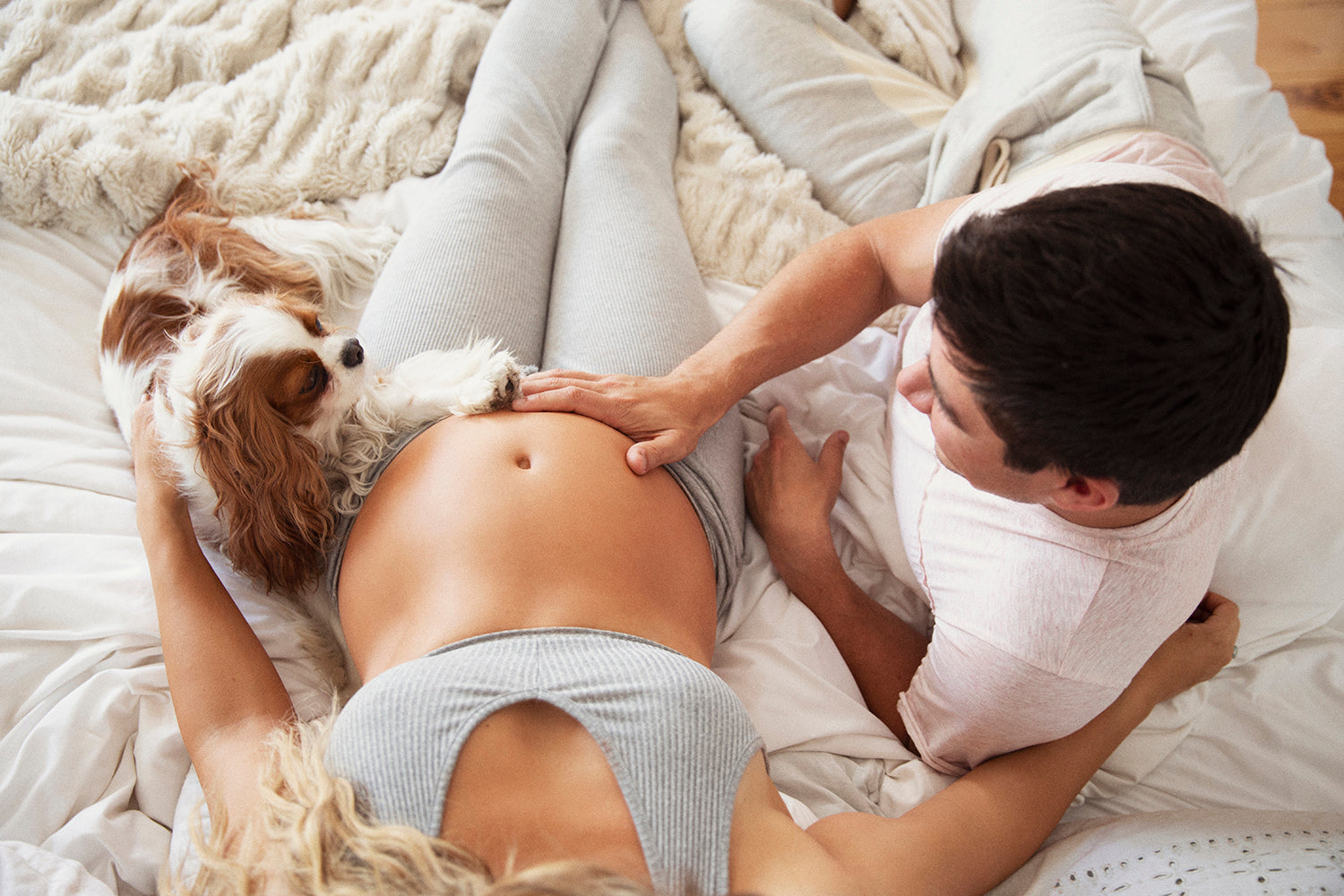 3rd Trimester Pregnancy Vlog~ what I'm doing for my prenatal workouts and nutrition
By Katrina Scott on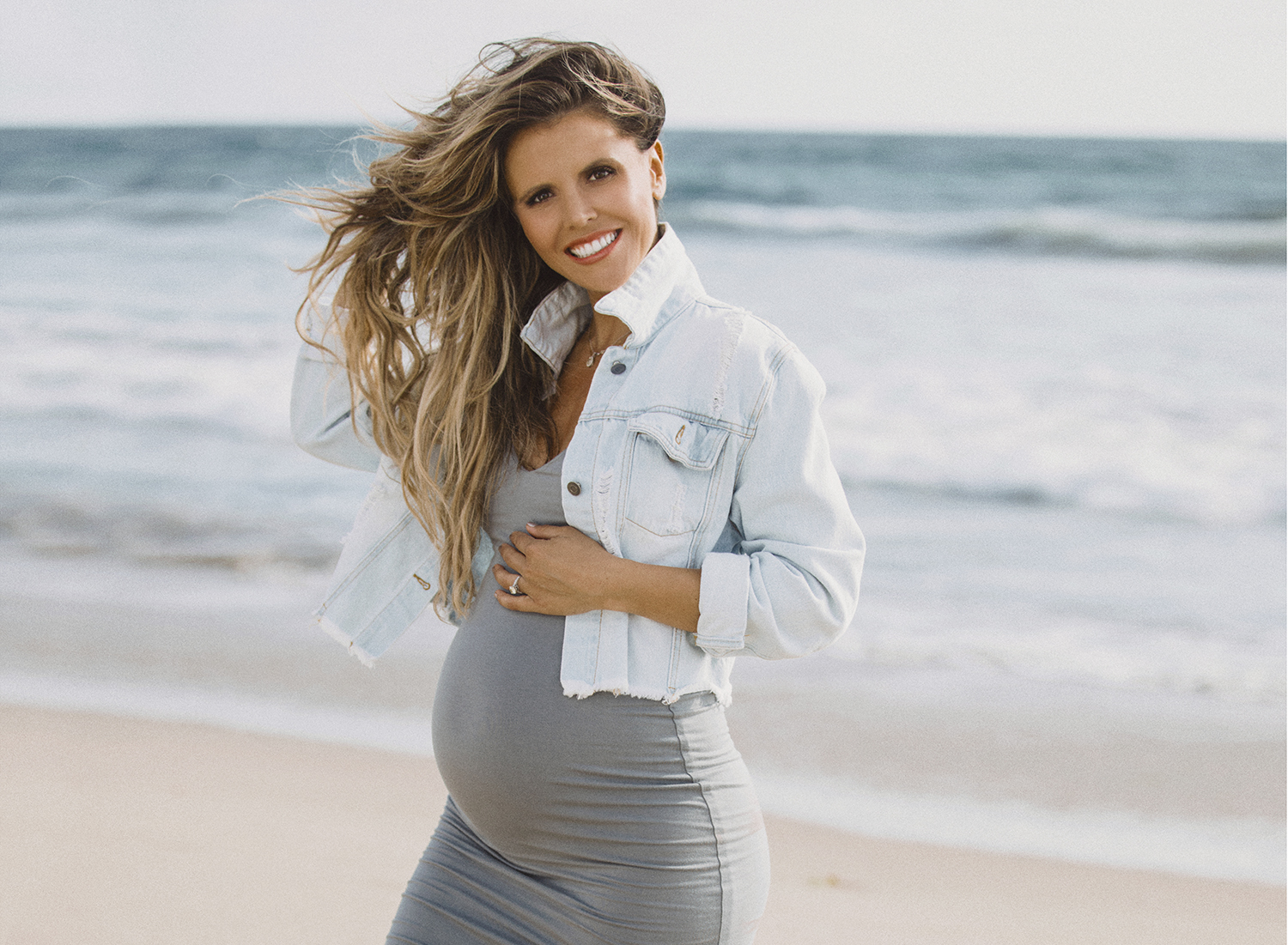 Hey beautiful mama! How are you feeling? Is it just me or does this journey go sooo fast? I can't believe I'm already almost 3 months out with Isabelle! I meant to post this just before she came and BOOM...reality with a newborn hit. It's so much busier than I ever imagined!
Today I'm so excited to finally share this vlog! (You can find my first trimester vlog here and second trimester vlog here.) I'm answering all your questions about my third trimester — everything you want to know about workouts, nutrition, my registry, workout clothes, stretch marks, and embarrassing moments. Wait 'till you hear the one that happened at the end of my third trimester! 🙈
I've also been sharing lots of highlights as a new mama on Instagram in my stories @KatrinaaScott.
Comment below and let me know how you're feeling and if you have any more questions for me! I love chatting with you, and your advice and support mean the world to me. Can't wait to continue this journey together!
Love you girls!
xxo,
Kat & Baby Bella 💕

You can also watch on YouTube & Apple TV HERE!

3rd Trimester Workouts
I've been fortunate to feel really good in my 3rd trimester so I'm taking advantage of every morning I feel energized to get my workout in! Lately, I've been doing lots of workouts in the pregnancy channel in Studio Tone It Up, plus strength training with the Daily Moves. I've been focusing a lot on arms and booty and just keeping my core engaged through all exercises, but of course not doing crunches. I'm also comfortable doing yoga but have been modifying a bit. And I've been walking around the block....slowly! haha Brian has to push me up the hills! 😂
If you're looking for more pregnancy-safe workouts, I'd definitely recommend checking out the pregnancy channel in your app ~ it's so amazing for mamas-to-be!! I filmed over 20 prenatal workouts for you!
What Am I Eating?
I still follow the Tone It Up Nutrition Plan, which is lean, clean, and green~ and I just listen to my body and add extra food when I feel like I need to or when I have cravings.
My cravings have pretty much been the same as my second trimester ~ yogurt parfaits, protein smoothies, and allll the ice cream 🍨 Brian has been ordering pizza and I have a couple slices with extra marinara (I don't love cheese) and a big salad.
I've also been craving salt more lately this trimester. I did a Taco Tuesday recently with my girlfriends and we made these baked tortilla chips, guac, and an insanely amazing salsa. You have to try this simple recipe ~
Set oven at 350. Spray pan and tortillas with a little olive oil spray. Place on baking sheet and sprinkle a little salt. Bake for 10 minutes or until perfectly 'toasted'.
Workout Outfits & More Fave Clothes
For my workout pants, I've just been sizing up in some of my favorite brands. I love the Align leggings from Lululemon and anything Avocado. You can also get prenatal leggings from Avocado and Koral.
For non-workout clothes, I went to Forever 21 so I didn't spend a lot. Search for 'Knit dress,' 'sweatshirt dress,' 'maxi dress,' and any other comfy clothes and they have great basics — who wants to spend a fortune on maternity clothes when you're never going to want to wear them again...trust me, you won't even want to look at them after lol. I already donated mine last week!
I have one pair of maternity jeans from Good American and they're super cute, but I mostly lived in sundresses, maxi dresses, and pajamas!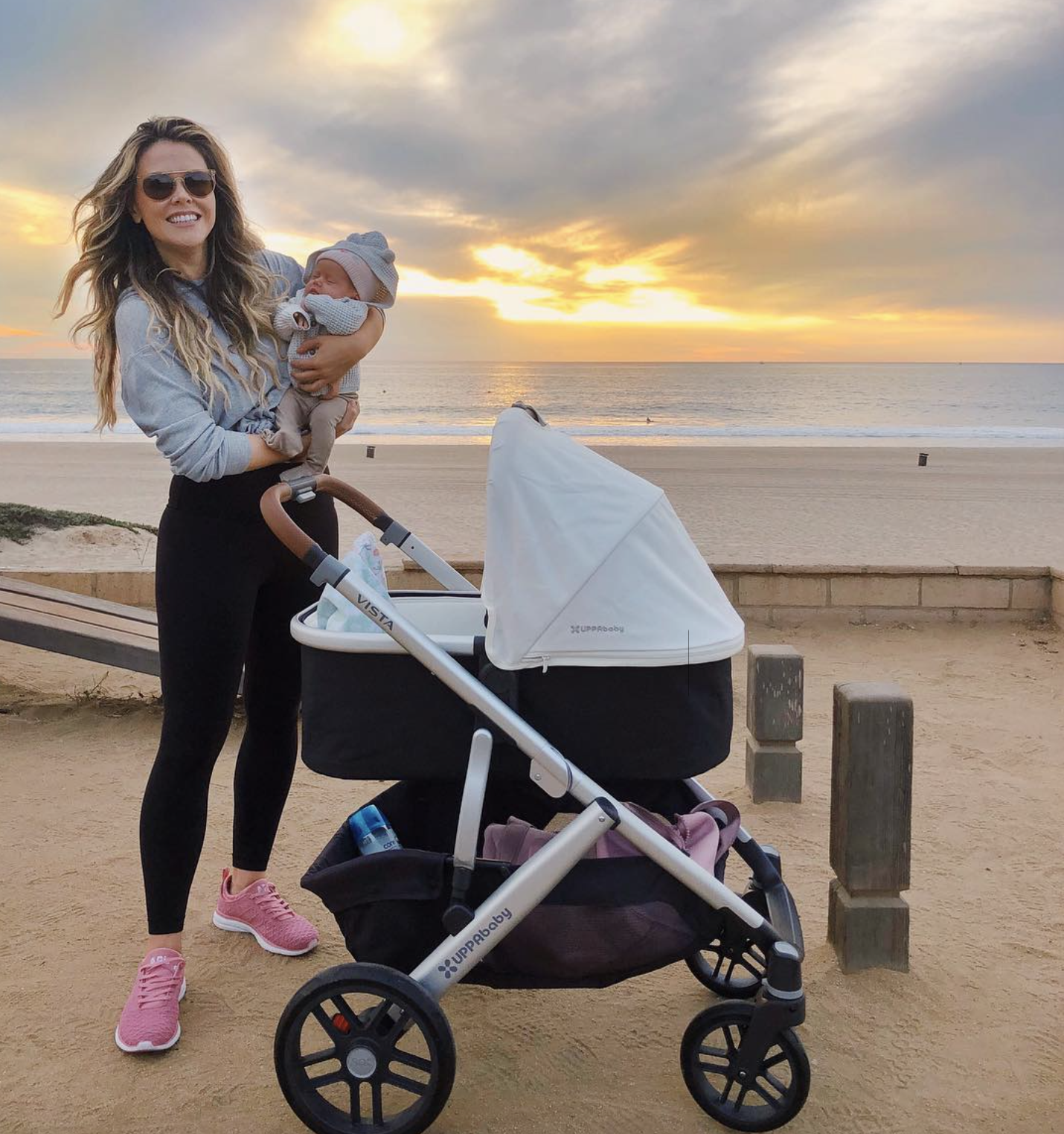 Also, here are pics from my HQ Baby Shower!
The team at the HQ surprised us with a baby shower and we were so shocked and touched! Baby Bella already has so many TIU aunties and uncles! Some pics from the shower ~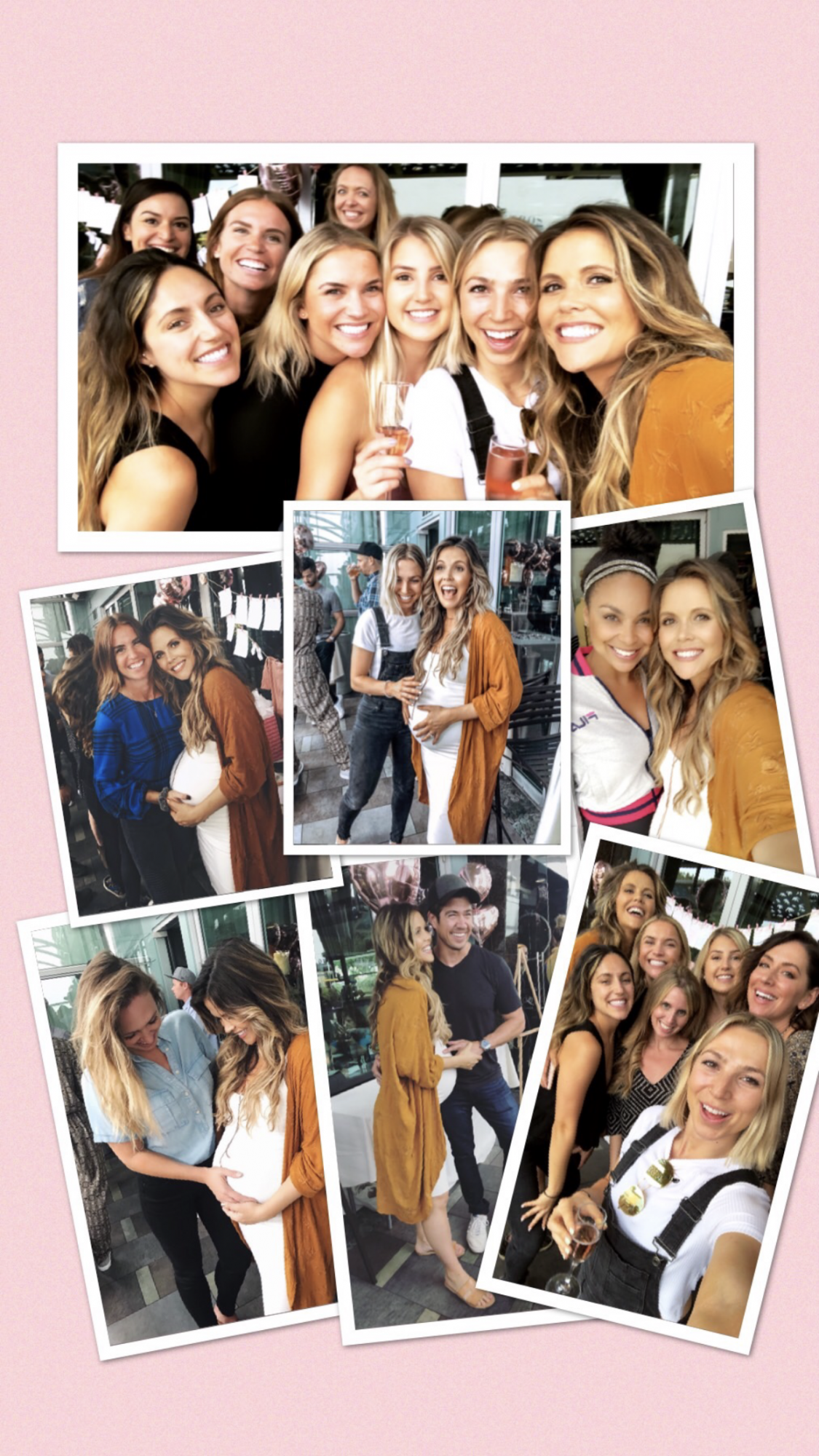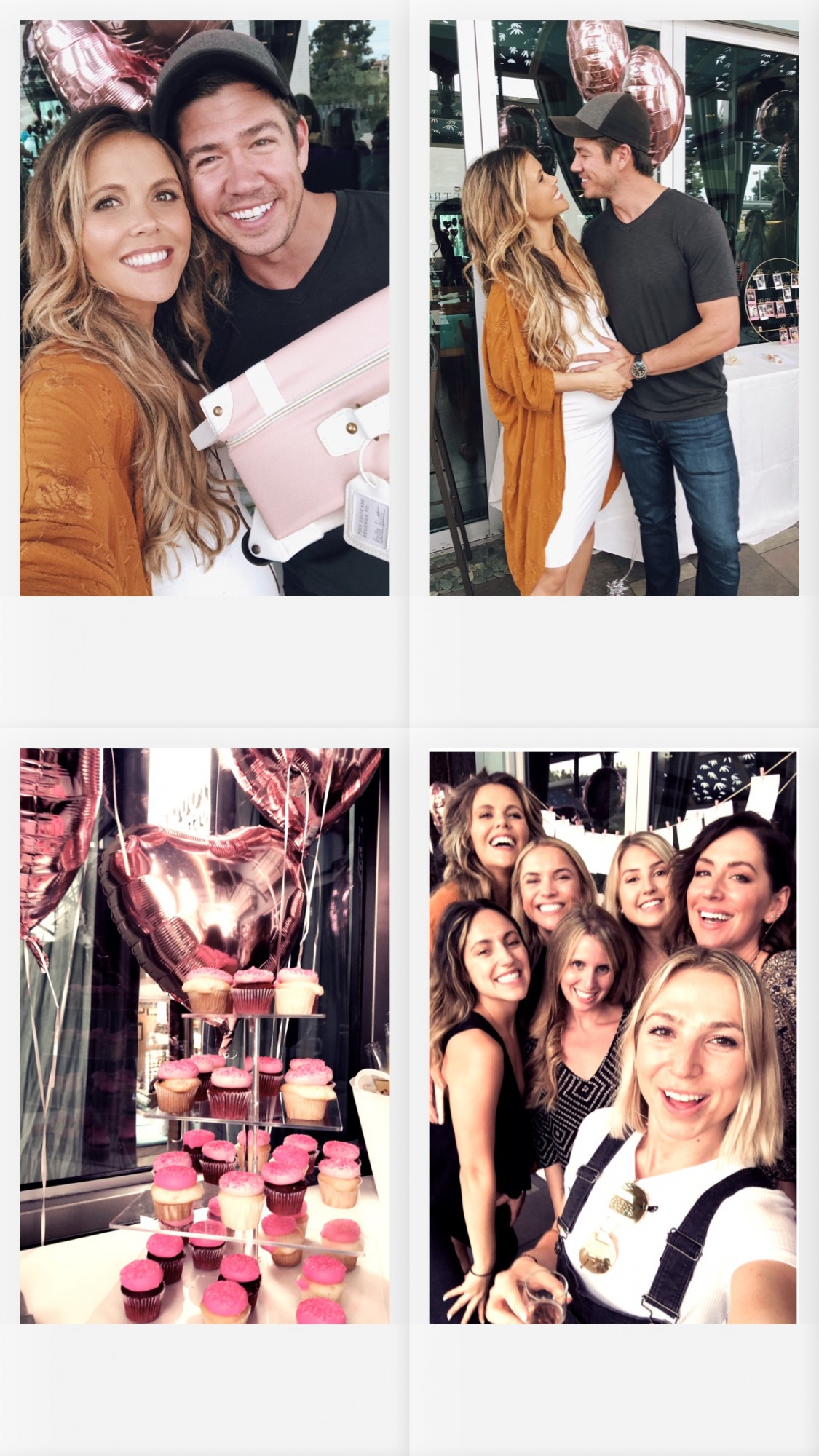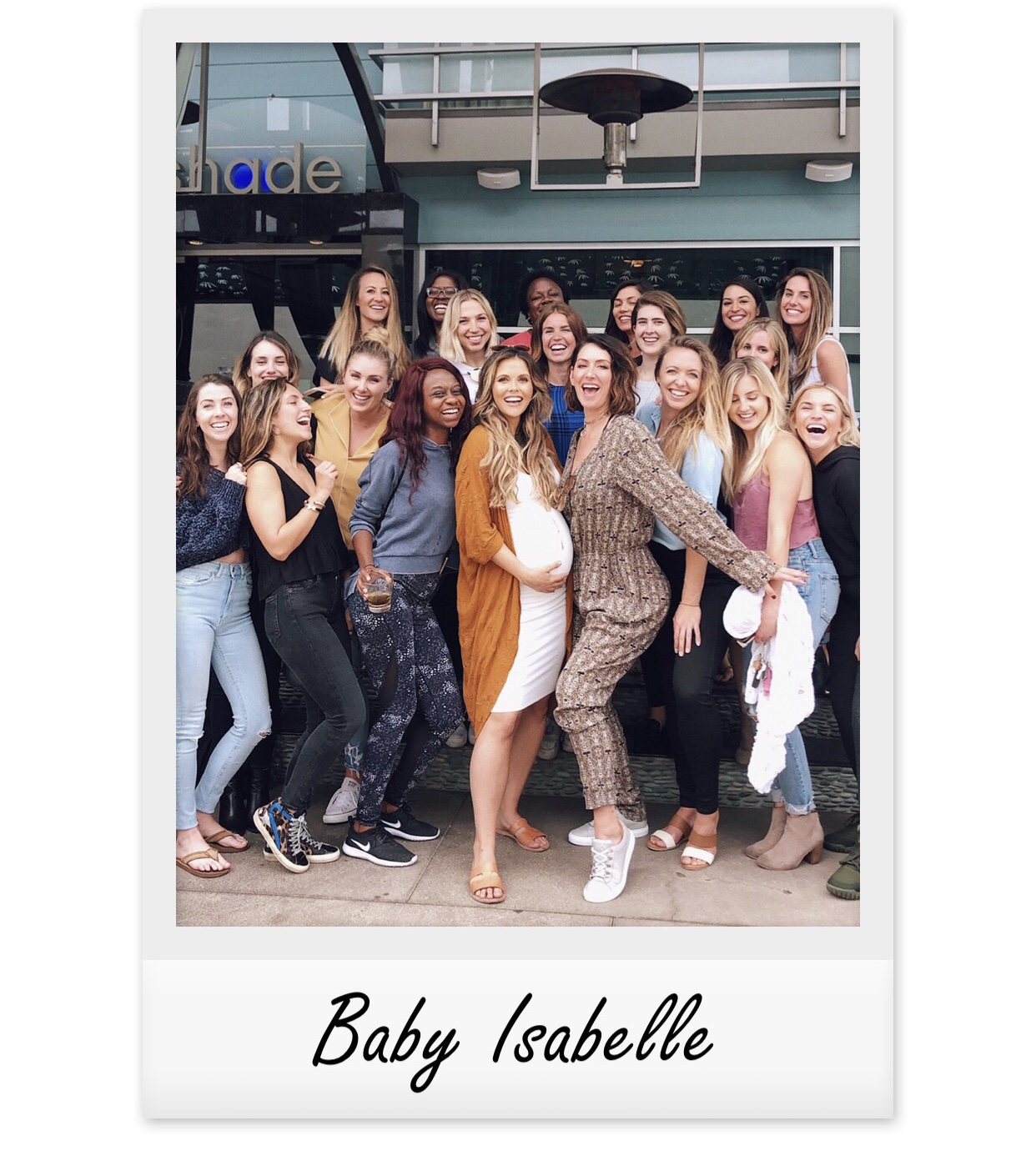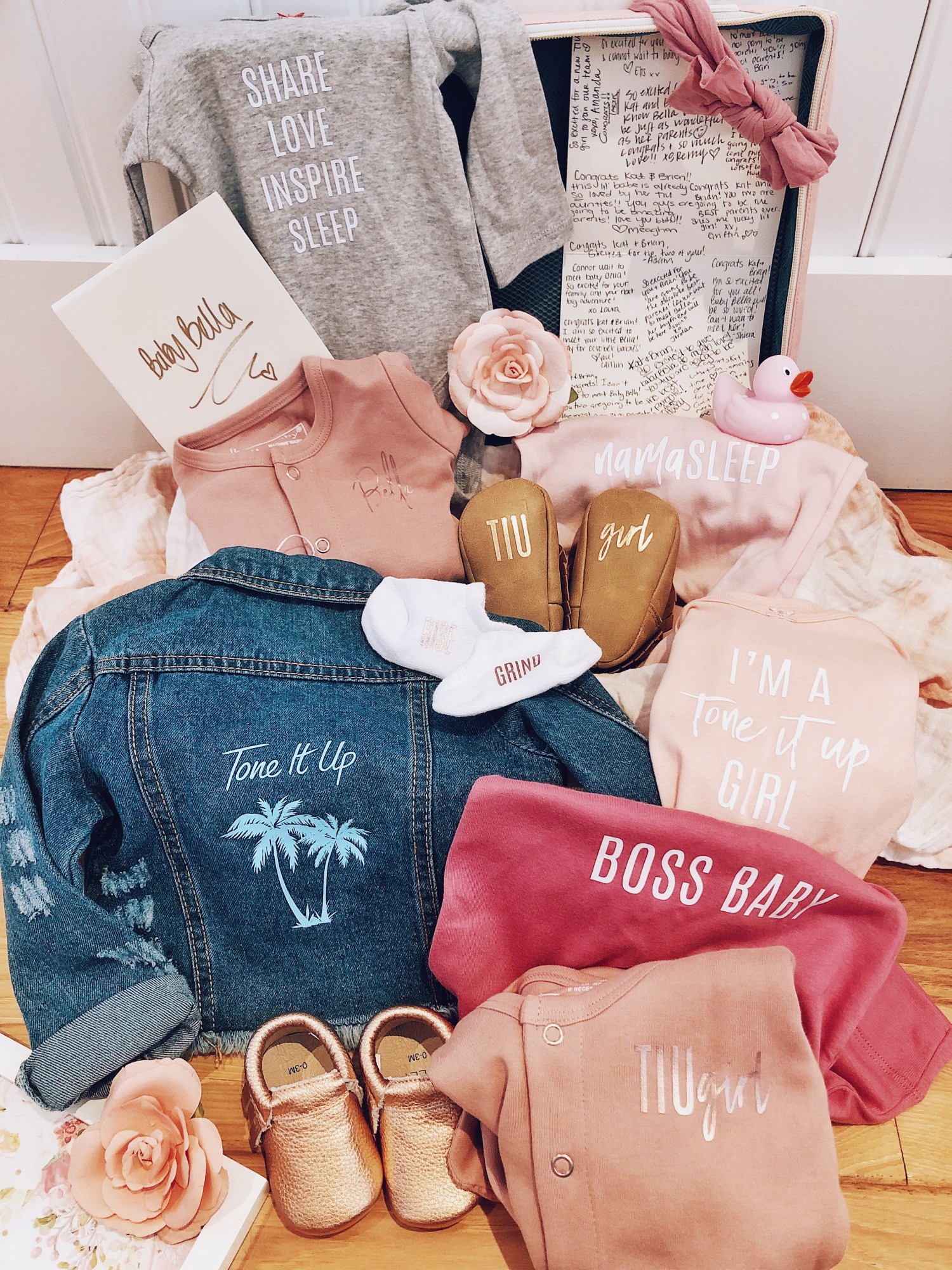 Balancing It All...
I saw this question a lot ~ how do you balance your pregnancy with work, family, friends, and everything else going on? Balance is something I'm always working on. During my 3rd trimester I was prioritizing work, sleep, food, exercise, and time with Brian. Sometimes my priorities had to shift when I had a lot going on at the office and that's OK. I always feel like there's more I should be doing. I know this is natural so I'm working on showing myself compassion and knowing that everything will happen with time.
More questions for me and each other? Comment below! Love you all so much! 💕