Your Ultimate Guide To Healthy Flour Alternatives!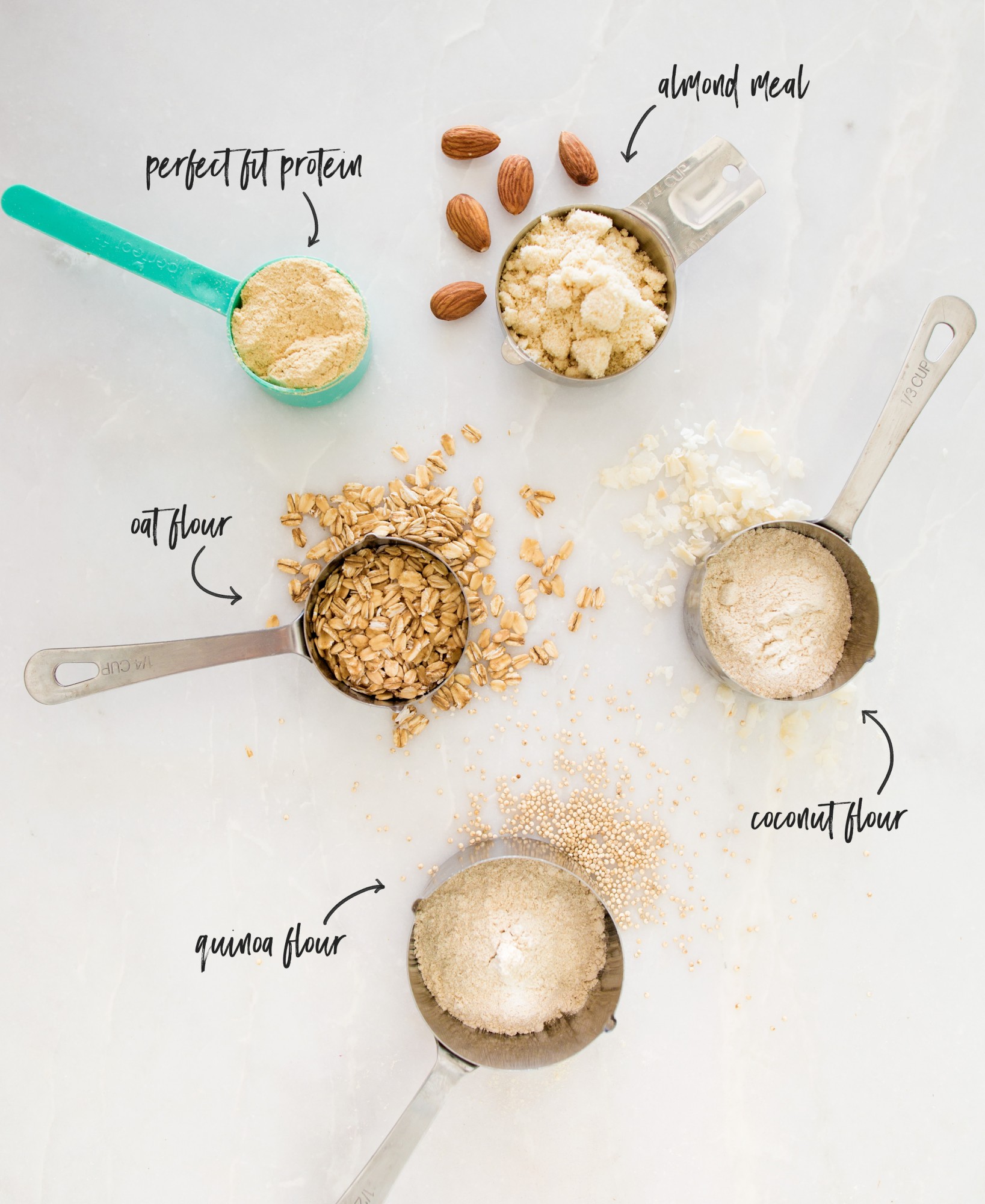 From cookies and pancakes to muffins and other yummy goodies, we're big fans of #TIUapproved treats! Plus, whipping up a healthier take on a childhood favorite, like Chocolate Chip Cookies, feels like a major victory! Recreating baked goods with TIU Plan guidelines is an art this team has perfected. You're constantly wowing us with your scrumptious looking creations! If you're a baking enthusiast, or simply love the idea of having some healthier treats on hand, today's newsletter is one to save! We did some serious research into the most popular flour alternatives to bring you this comprehensive guide! Oh, and all of these options are naturally gluten-free  #SCORE! 
O A T   F L O U R
The simplest flour swap! Oat flour yields similar results with a straight substitution in baked goods! Easy, peasy. The results are light, fluffy and delish! Use it in cookies, pancakes and mug cakes... they're also especially great in morning muffins! Make it by processing regular rolled oats (uncooked) through a blender or coffee grinder.
TIU TIP ~
While oats don't contain gluten, they can be processed with it, so be sure to get certified GF if you're very sensitive to it.
How to use it:
​~ For all recipes, substitute oat flour for traditional flour in a 1 to 1 ratio.
~ For a more subtle flavor, replace 25-50% of the flour in a recipe
​
Body Loving Benefits:
  All the benefits of a bowl of oatmeal are still present when you use oat flour! Oats are naturally high in a specific type of fiber, Beta-Glucan, which not only helps keep you feel full between meals, it's also beneficial for keeping blood sugar and cholesterol levels within a healthy range. 
Beta-Glucan helps boost our immune system and it's especially helpful in baked goods, like muffins, because it acts as a binder
. 
Oats are also a great source of the trace mineral, manganese which is great for healthy bones. Try it in these
Banana Chia Breakfast Muffins!
T O N E   I T   U P   P R O T E I N
Made from a clean blend, our
pant-based Non-GMO protein powder
is the cleanest, best tasting blend you can find. The best part, aside from its amazing flavor, is that it makes a fab flour alternative in baked goods!
How to use it:
~ For many recipes, replace up to 100% of the flour with a 1 to 1 ratio.
~ For most recipes, replace flour with a mixture of 1 part TIU Protein + 1 part flour alternative. (Ex- replace 1 cup of flour with 1/2 cup of PFP + 1/2 cup of almond meal or oat flour).
Body Loving Benefits:
 Getting enough protein is essential for everyday function. Your body needs adequate protein to repair muscle tissues, create enzymes and keep your metabolism healthy. Proteins are part of literally every cell in our bodies. And it's important to have a constant supply of protein in order to carry out these functions. Try it in Chocolate Banana Bread Muffins and in Tone It Up Waffles!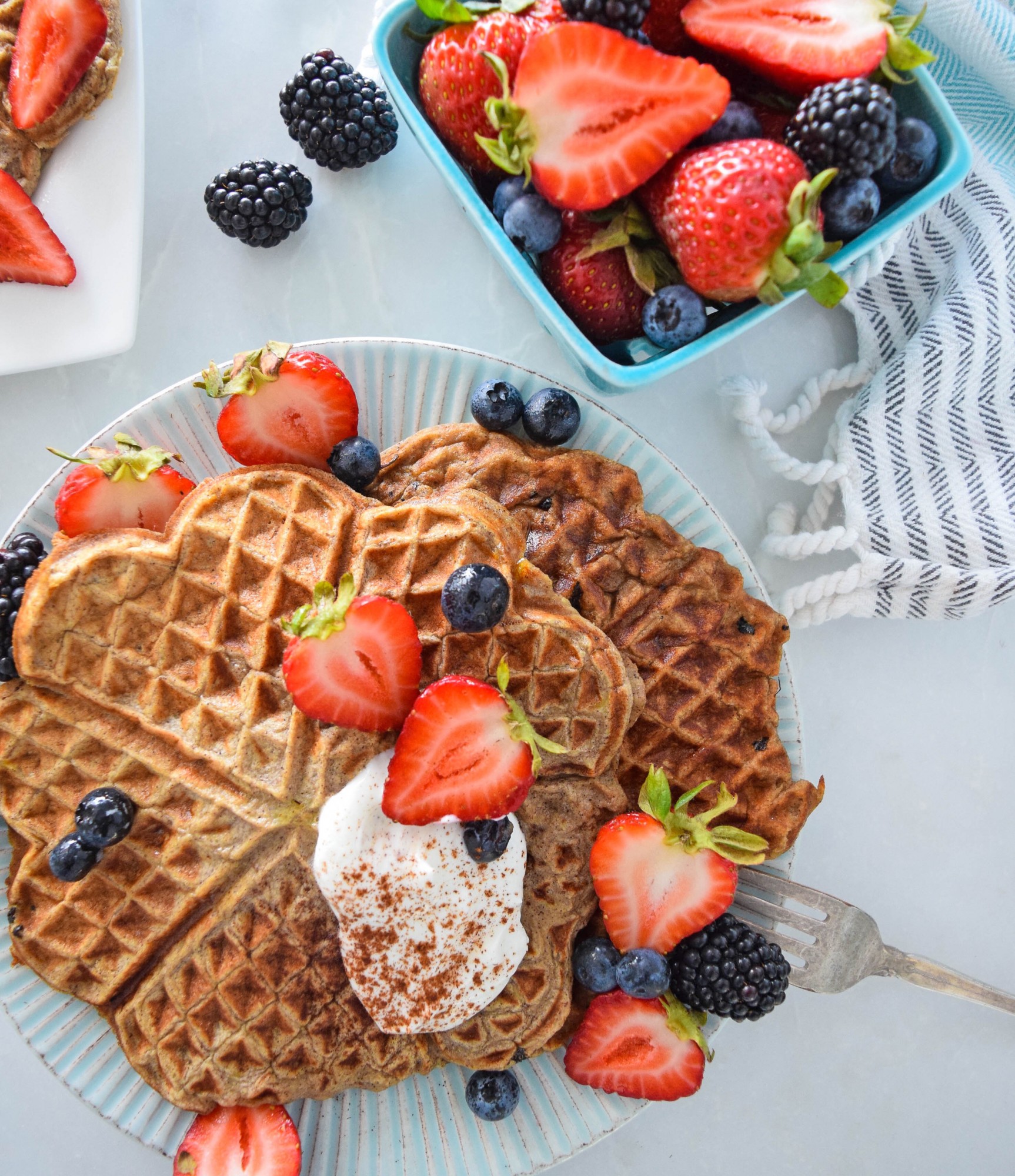 Q U I N O A  F L O U R
Technically a seed, quinoa's uses go beyond salads and side dishes! You can buy the flour already prepared in the flour aisle, but we like to make it ourselves by processing just what we need in a blender or coffee grinder. Be sure you use uncooked quinoa This flour gives treats a light, nutty flavor that's great added to just about anything. For a more intense flavor, you can lightly toast the quinoa seeds before processing it!
How to use it:
Replace 25-100% of the flour in a recipe in a 1 to 1 ratio.
Body Loving Benefits:
 High in protein and fiber, this flour will give baked goods a huge nutritional boost. Plus, the protein from quinoa contains all nine essential amino acids, making it a complete protein that's perfect to replenish muscles post-workout. Quinoa is also an excellent source of magnesium and also contains zinc, iron, and folate. It's naturally gluten free & delicious! Try It In these Quinoa Cookies!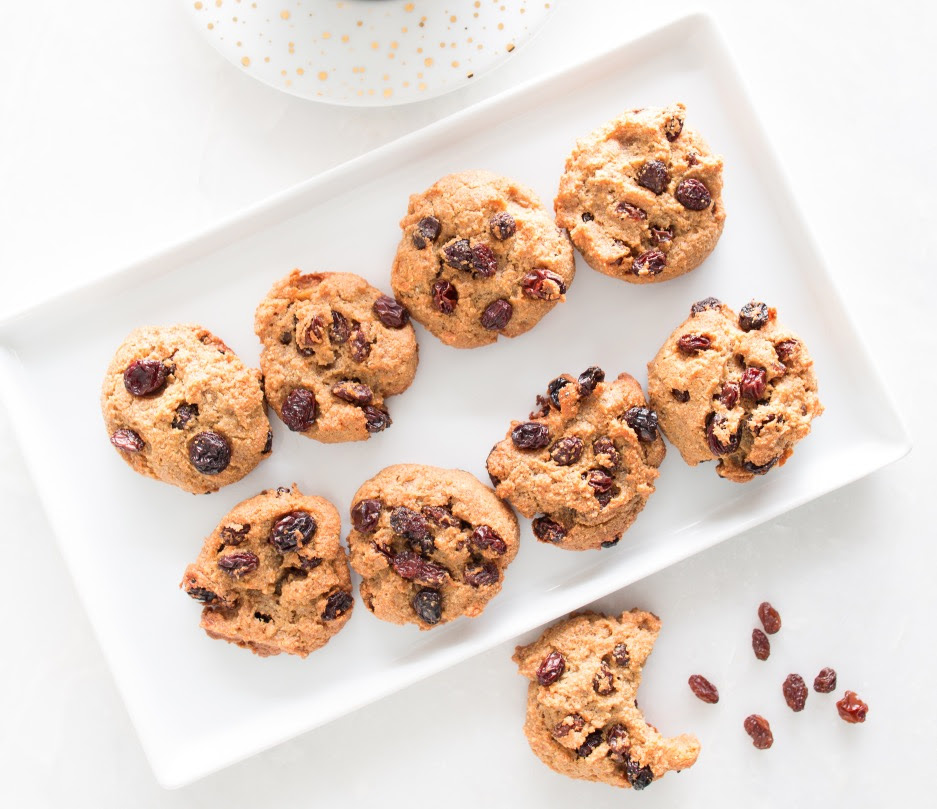 C O C O N U T   F L O U R
Made from one of our favorite superfoods, coconut flour is a great alternative to flour! While it makes great tasting goodies, this flour 
does
 absorb a lot of liquid and can be a little tricky to work with if you're creating a treat from scratch. For this reason, we recommend you go with a tested recipe!
How to use it:
~ Follow a recipe!
~ If you do experiment, substitute regular flour in a 25% to 1 ratio and add an extra egg! (ie: replace 1 cup of flour with 1/4 cup of coconut flour)
Body Loving Benefit:
 Using coconut flour yields baked goods that are high in protein, extremely high in fiber, and very low in carbohydrates — definitely not something your typical muffins can deliver! The high fiber content helps balance blood sugar, ensures digestive health and also helps keeps you full between meals. Plus, coconut flour is more calorie dense than other flours, which is also great to keep you satiated. Try in these Banana Bread Bars!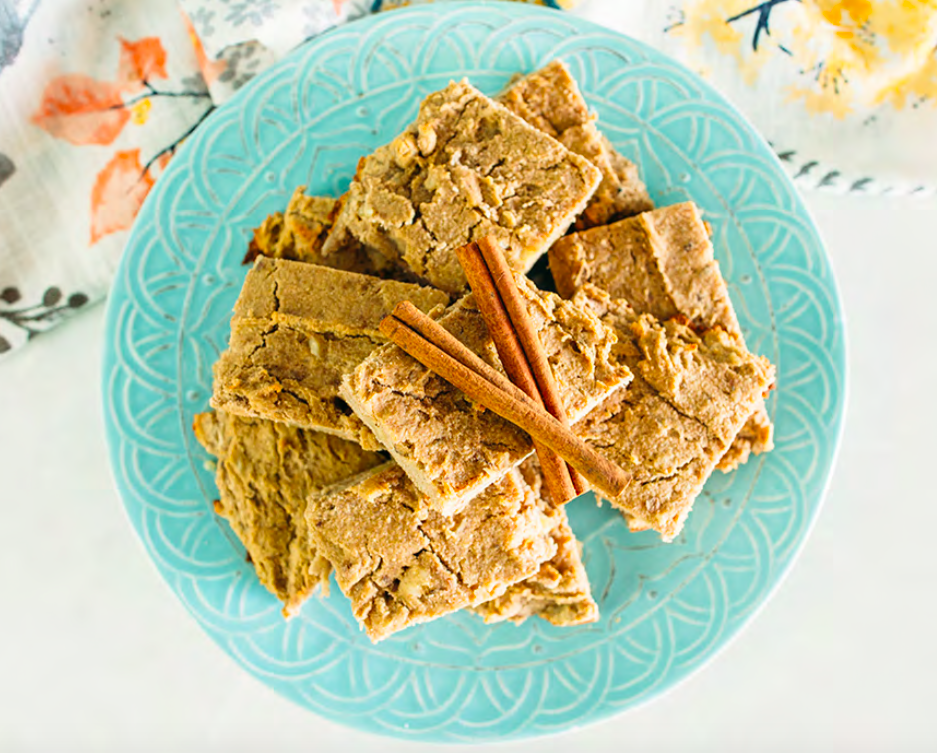 ALMOND MEAL
Almonds makes a deliciously nutty base for your favorite baked treats! You'll love that it adds a huge boost of nutrients along with a heartier more filling flavor. They're really great added to muffins, cookies and flavored breads.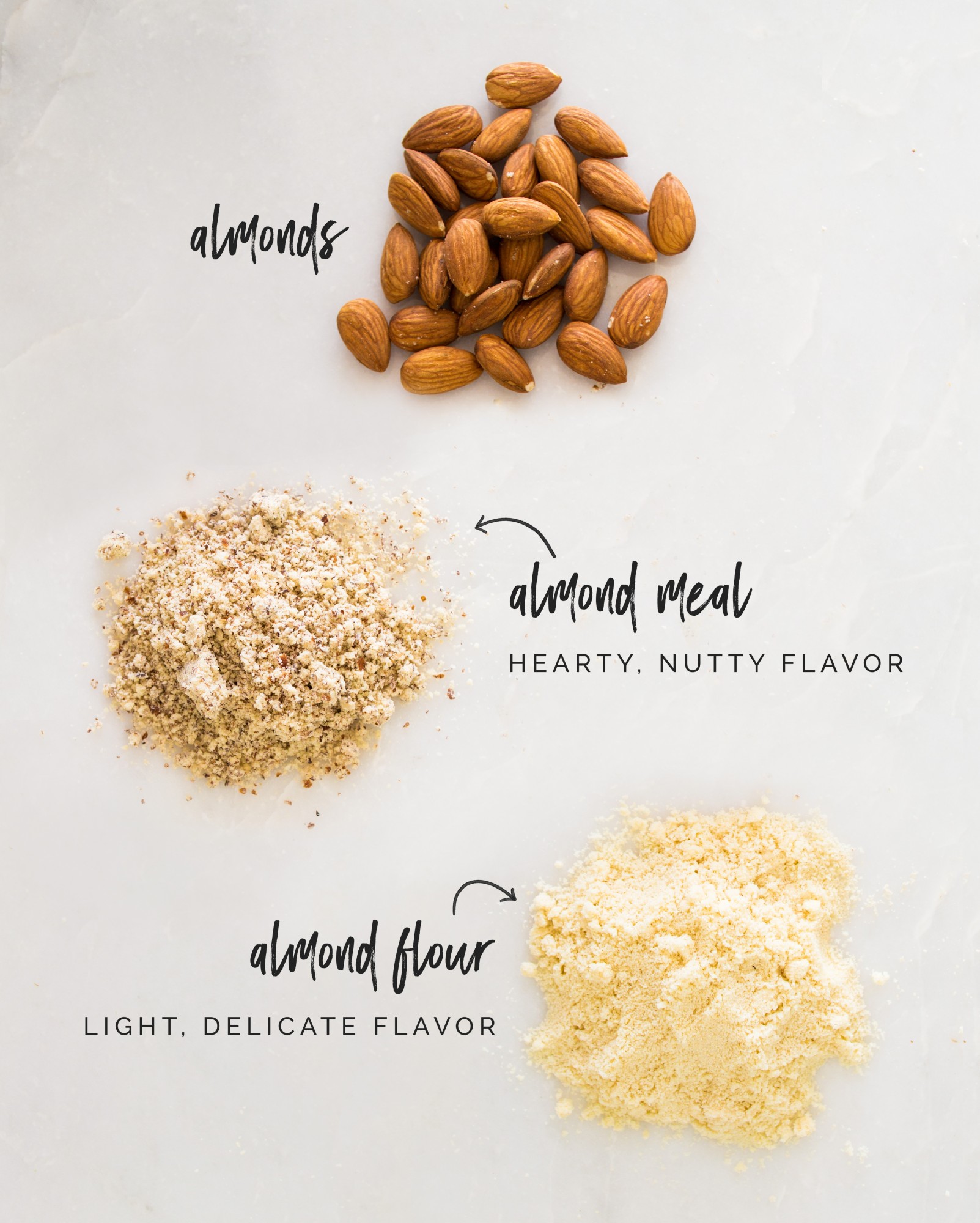 Almond Flour vs Almond Meal
Almond flour is made from blanched almond that are then ground into a fine powder. In short, no skins. Almond meal is made by grinding whole almonds. While we prefer using almond meal since it contains more nutrients, using almond flour will give you a finer, lighter texture.
How to use it:
~ For most recipes, replace 25-50% of regular flour with almond meal or flour.
~ Use with PFP in any of your favorite recipes. See ratio above.
Body Loving Benefits:
Almonds are a well known superfood high in protein, fiber and healthy fats! They're a great source of biotin and vitamin E — important nutrients for healthy, beautiful skin. They're also a great source of magnesium, an essential mineral our bodies need!
Try it in this Grounding Coffee Cake!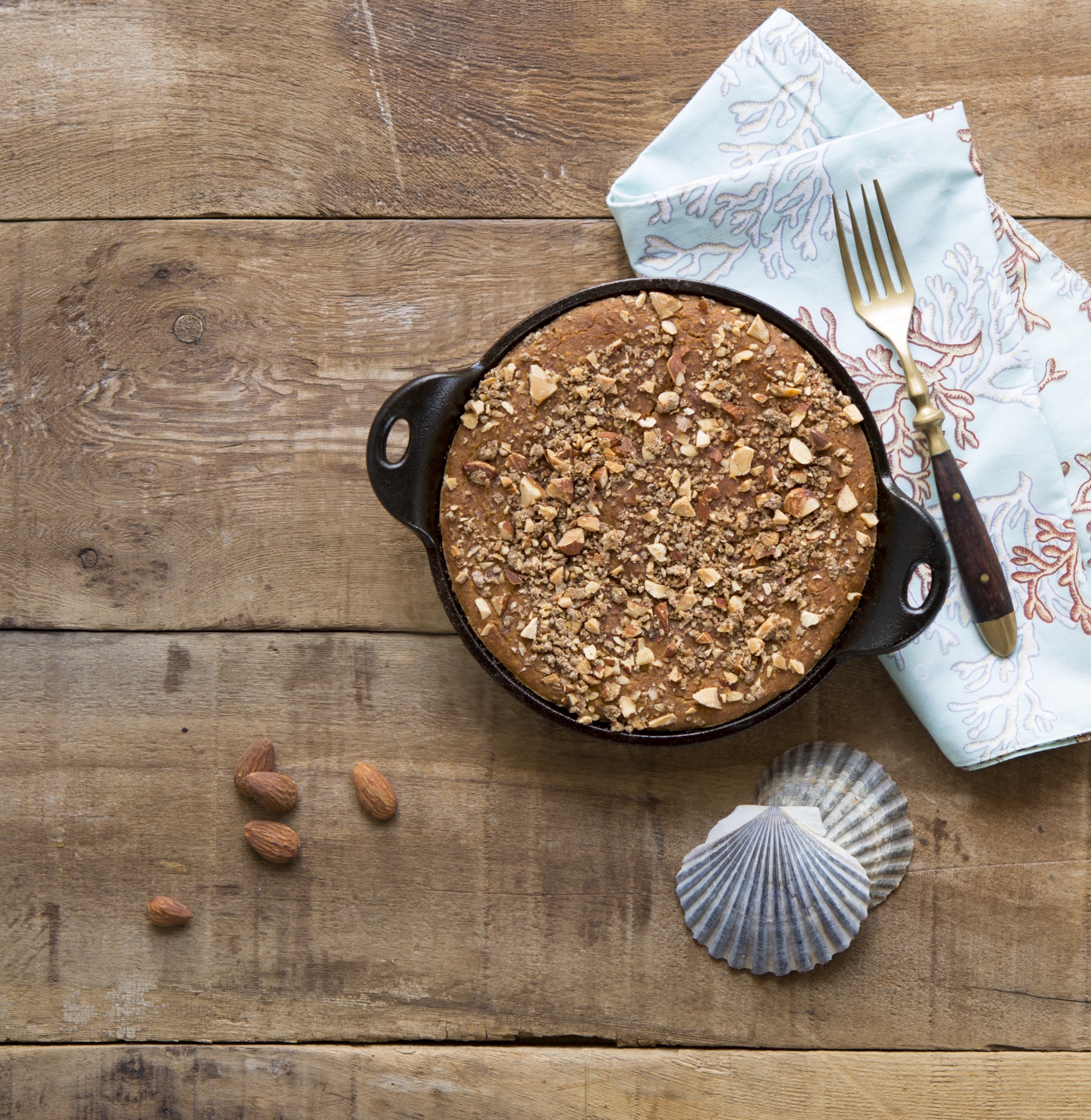 HAPPY BAKING, TEAM!