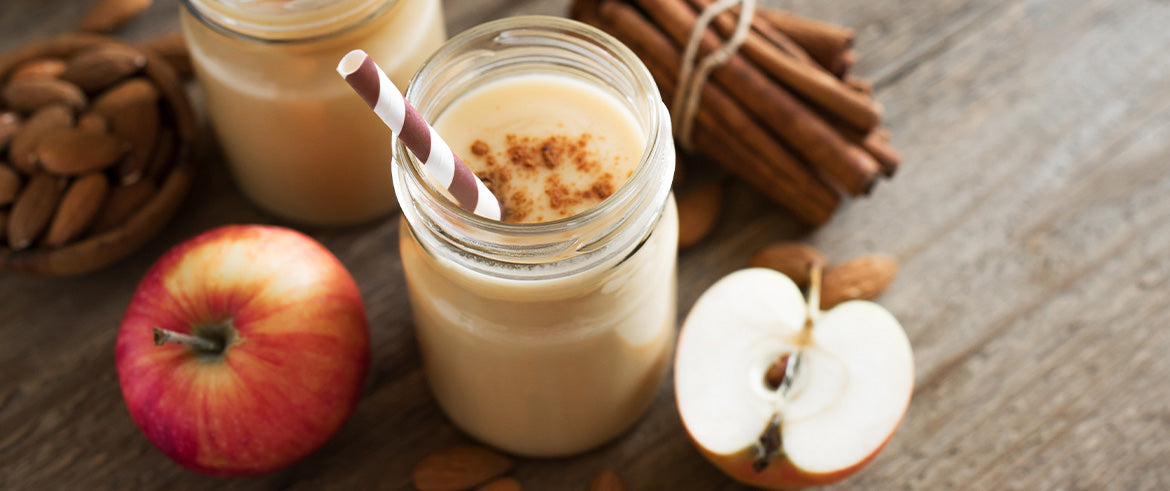 Fall Apple Cinnamon Protein Smoothie
By Tone It Up on
Enjoy your favorite flavors of fall with this delicious apple cinnamon protein smoothie. Cozy up with a delicious seasonal treat and receive a complete addition to your healthy daily balance with 15 grams of protein. 
Servings: 1
Gluten free, Dairy Free, Vegan
Ingredients:
Instructions:
Place ingredients into your blender and blend until smooth and thick!
Add ice cubes to thicken as needed
Serve with granola or walnuts on top!