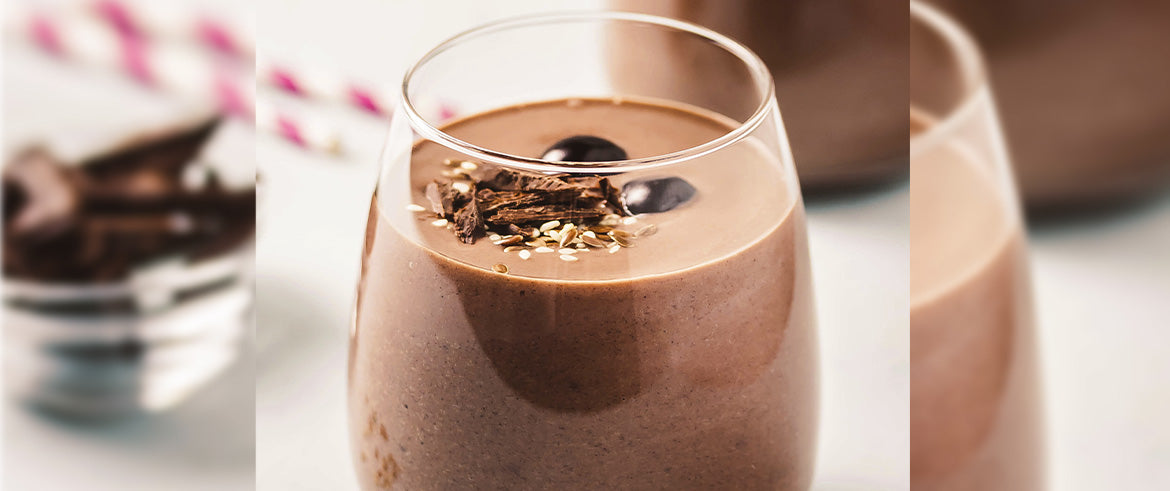 Black Forest Smoothie
By Tone It Up on
Servings: 2
Gluten free, Dairy Free, Vegan
Ingredients:
1/3 cup frozen cherries
1 frozen banana
2 tablespoons unsweetened cocoa powder
1 tablespoon almond butter optional
1 teaspoon vanilla extract
1/2 teaspoon almond extract
1 1/2 cups unsweetened  plain almond milk
Pinch sea salt
Scoop of Tone It Up Chocolate Protein Powder
Instructions:
Add all of the ingredients to a high speed blender.

Blend until the desired consistency is reached.

Note, you might need to add more milk to thin it out, so feel free to experiment and find the right consistency for you.

Enjoy as-is, or top with shaved dark chocolate and cherries.