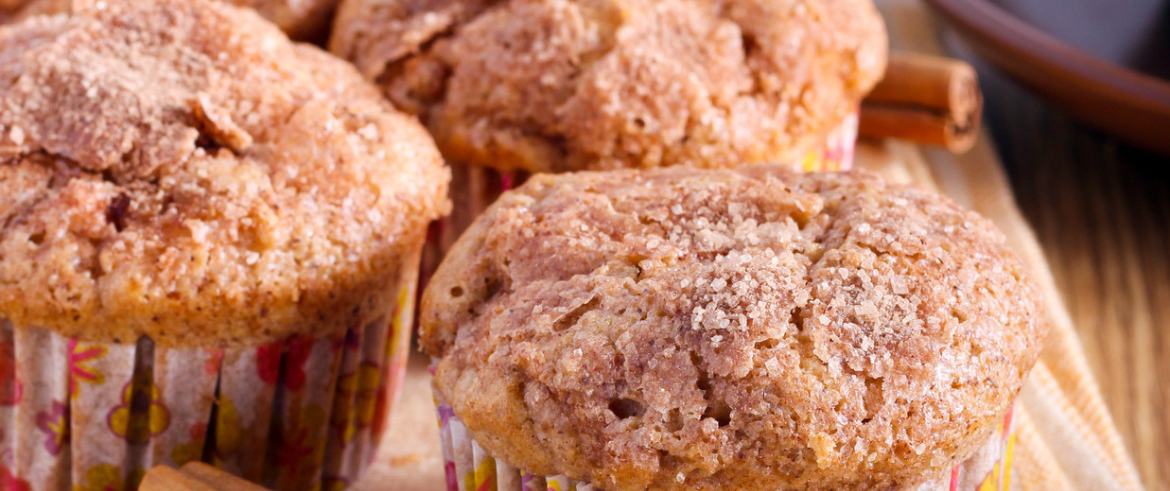 Apple Cinnamon Walnut Muffin
By Tone It Up on
Makes ~ 6 servings
Ingredients:
¼ cup TIU vanilla protein powder
 ½ cup chopped walnuts
½ cup chopped apples
1 tsp cinnamon
1 tsp baking powder
1 pinch salt
1 egg
1 banana, mashed
¼ cup plain Greek yogurt
1 tbs coconut oil
Directions
Preheat oven to 350 degrees F
Mix dry ingredients together in a bowl.
In a separate bowl mix wet ingredients together
Combine wet ingredients into dry ingredients and stir until fully mixed.
Fold in the chopped walnuts and apples.
Spray muffin tin with nonstick cooking spray or butter.
Bake for 20-25 min or until a toothpick comes out clean.