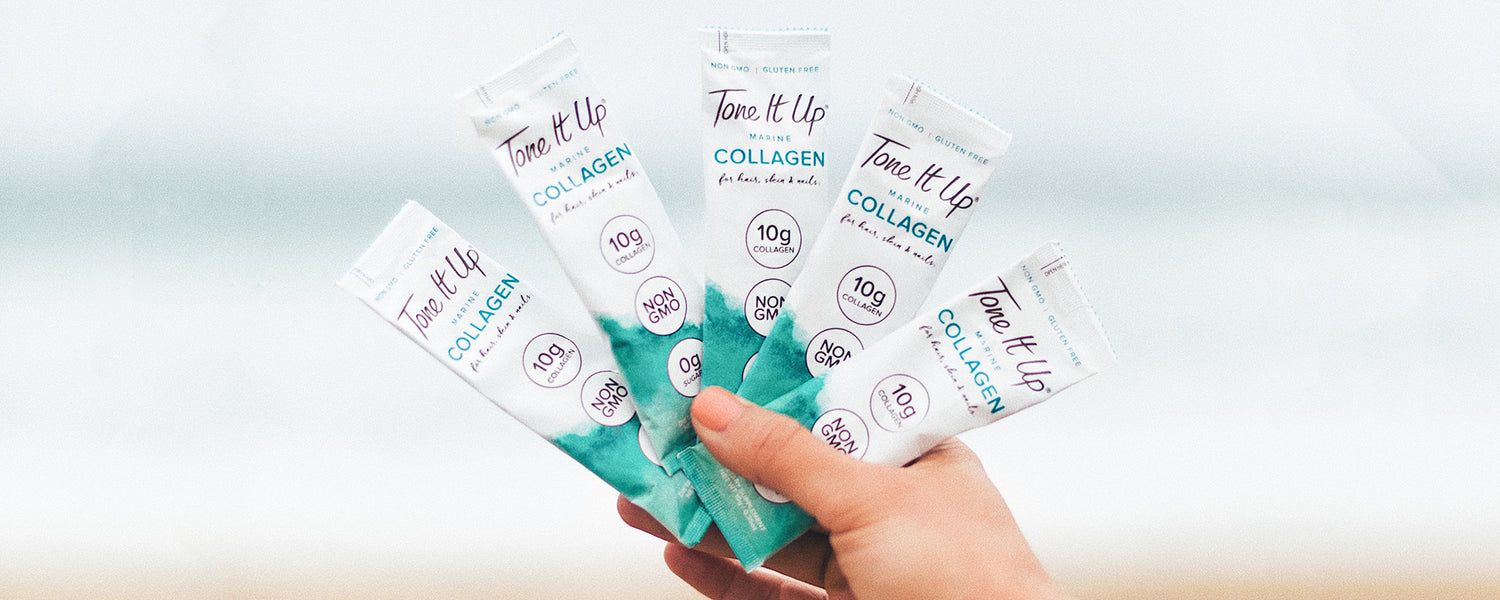 Your Busy Babe Beauty Boost ~ Collagen To-Go!
By Katrina Scott on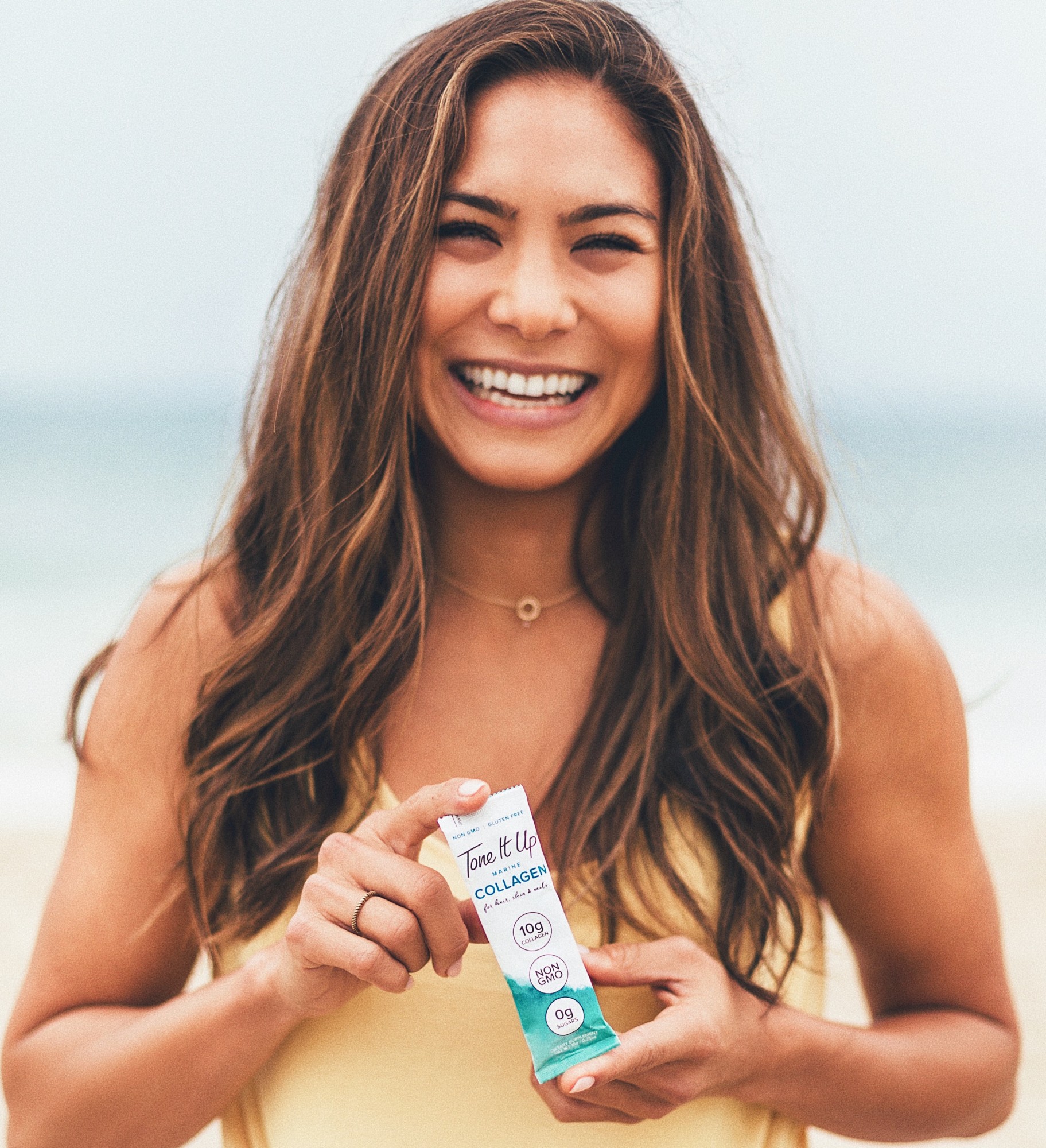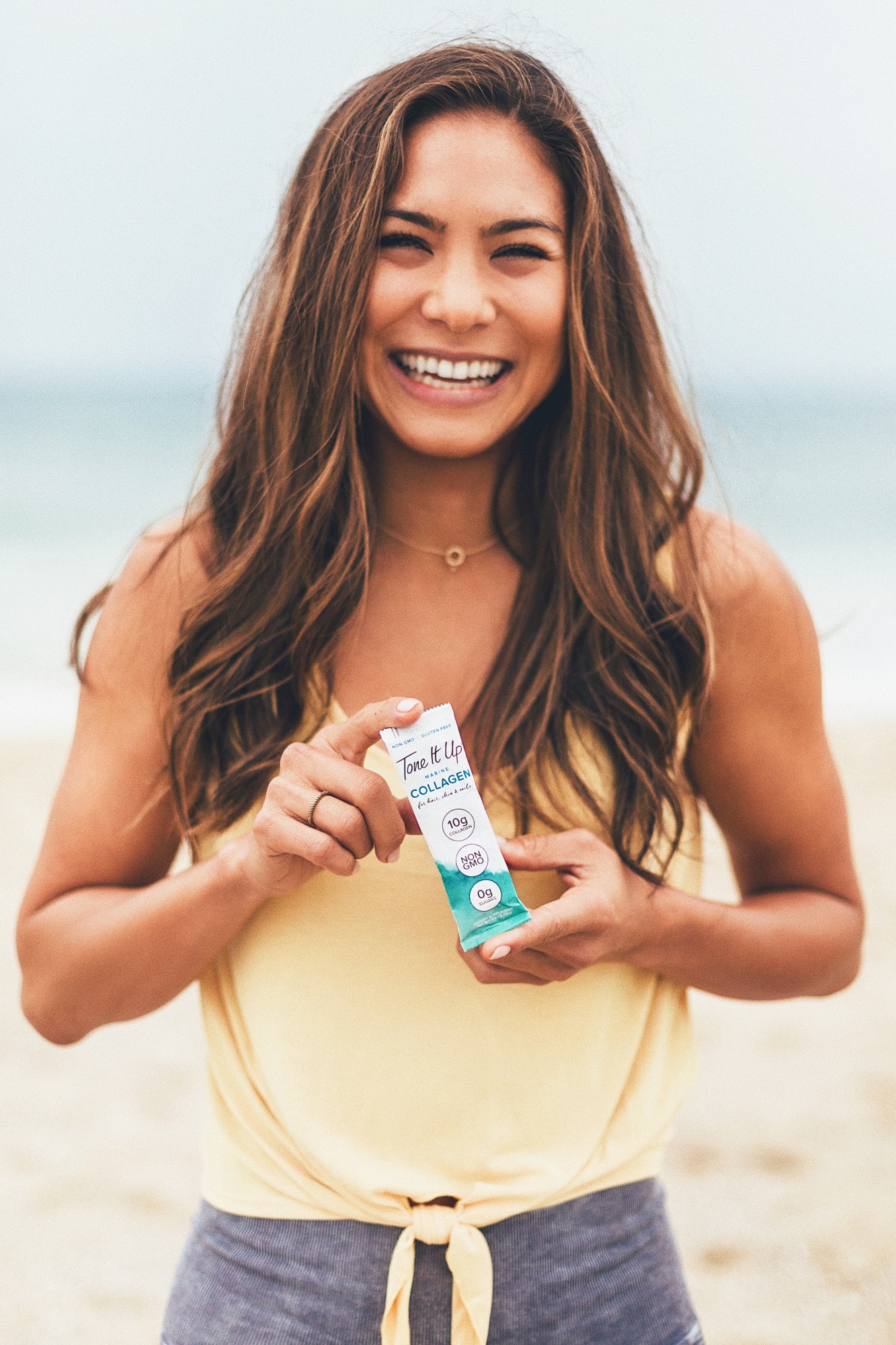 Hey beautiful! We know collagen is your beauty go-to — it's our fave too! — so we made it even easier to fit it into your busy babe lifestyle. Meet your NEW
Tone It Up Marine Collagen To-Go Single Serving Packets!
✨ Your Morning Routine's New BFF
These blend perfectly into your favorite morning drink, delivering a boost of radiance without changing the taste of your morning go-to.
✨  Whole Body Radiance
Glow from the inside out! Tone It Up
collagen protein
delivers amino acids that support radiant skin, healthy hair, and strong nails.
✨  Busy Babe Approved 
Have your favorite beauty booster anytime, anywhere — at work, post-workout, and while traveling. Throw a couple in your purse, gym bag, or carry-on. We've been taking them everywhere traveling this summer! We can't wait for you to try them! And tell us where you're bringing your collagen!