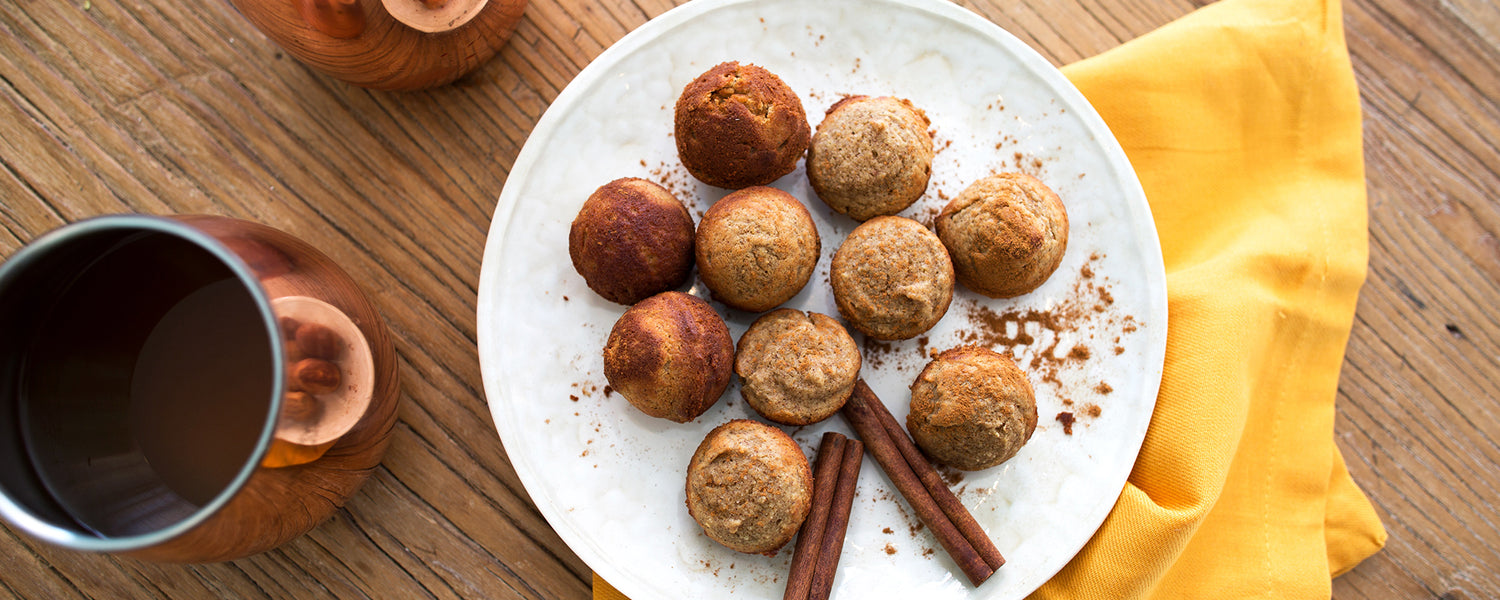 We've Got a Treat For You... Apple Cider Donut Holes!
By Katrina Scott on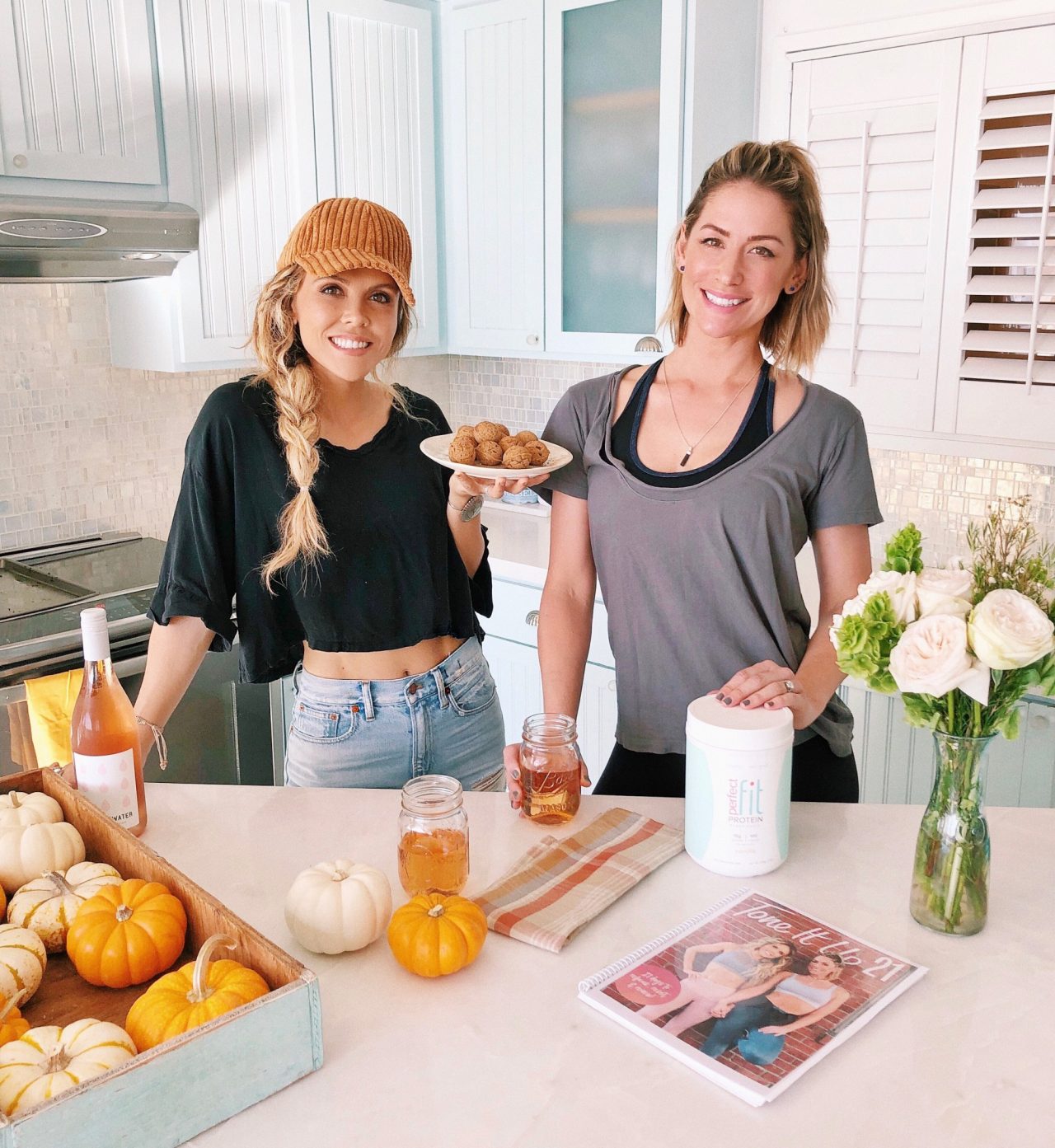 Fall always inspires us to bake up some healthy sweet treats! The other day, Brian's mom called me and mentioned that she missed the apple cider donut holes she used to get at an apple farm in New Hampshire. I promised her we would whip up some healthy versions for her at the HQ! We used Tone It Up Protein as the base and it makes these treats naturally sweet AND high in the protein your bod needs to form beautiful, lean muscles.
Karena and I went live on Instagram to tell you girls about the recipe, but we each had a few donut holes before we even started 🙈 We couldn't help ourselves!! They're SO good!
Make sure to check in with us when you bake up your Apple Cider Donut Holes! Can't wait to see 'em!!
xxo
Kat


Apple Cider Donut Holes
Makes 16 donut holes. 
Ingredients:
1/2 cup almond meal or almond flour
1/2 cup vanilla Tone It Up Protein
1/4 tsp. baking powder
1 tsp. ground cinnamon
1/4 tsp. ground nutmeg
1/4 tsp. salt
1/4 cup maple syrup
1/4 cup unsweetened apple sauce
1 egg or 1 chia egg (1 Tbsp. ground chia seeds + 3 Tbsp. warm water - allow to sit for at least 1 minute)
1/4 cup apple cider
1 tsp. vanilla extract
1 Tbsp. melted coconut oil
coconut oil spray
Directions:
1. Preheat the oven to 350 degrees.
2. Combine all of the dry ingredients in a bowl and whisk to combine.
3. In a separate bowl, combine all wet ingredients. Whisk to combine.
4. Add the dry ingredients to the wet ingredients and whisk to combine.
5. Spray a donut hole tray with coconut oil. Pour batter into the tray. Bake for 15 minutes. Optional to sprinkle with a little extra cinnamon!

We LOVE creating new Lean, Clean, 'N Green recipes! As part of the Tone It Up Fall Challenge, you instantly gain access to thousands of recipes that will help you reach your fitness goals ~ waffles, pancakes, donuts, and muffins are ALL in there! ;)