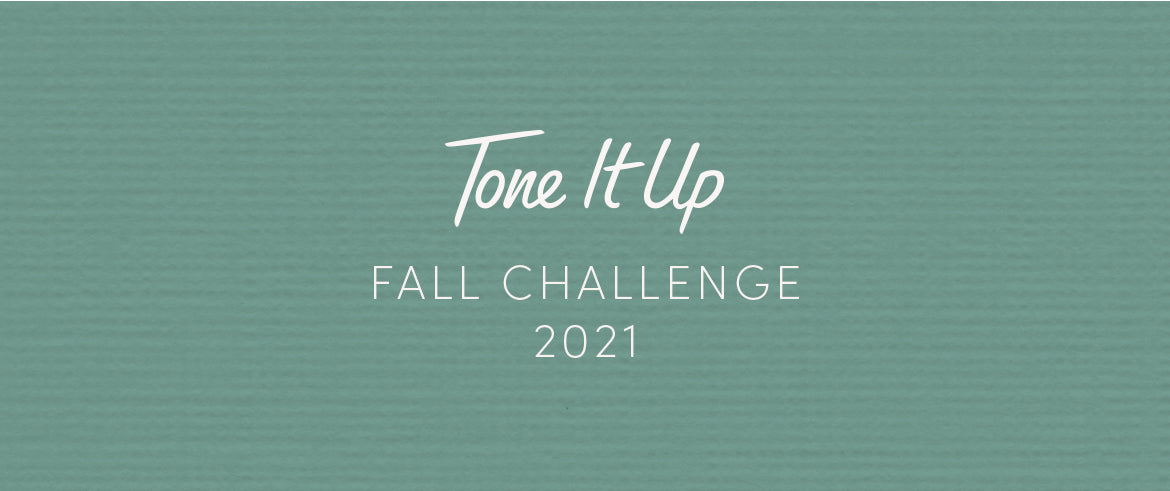 The Tone It Up Fall Challenge is Here!
By Tone It Up on
Welcome to the Tone It Up 2021 Fall Challenge! This season, we're focusing on a stronger you — mind, body, and spirit. Join us as we come together as a community for 6 weeks of workouts, meditations, nutrition, and all-over wellness. Now more than ever, community and connection are so important. Together, we'll aim to crush 40 workouts in these 6 weeks!
Let's kickstart the fall feeling stronger than ever. Everything you need to complete the challenge is right at your fingertips with your TIU app. Your app gives you access to 18 programs designed for your unique goals, over 500+ recipes, and with new features like move-based workouts, workout scheduling, and the ability to stay connect to the #TIUcommunity — your wellness journey is now more flexible and personalized than ever before.
WHEN DO I START?
We start together on October 4th! Sign up now and we'll see you in your inbox with everything you need to get started!
PRINT YOUR CALENDAR
Print your calendar HERE. (Black & white option HERE).
Your calendar features daily challenges, inspiration, and surprises to keep you accountable and motivated during these 6 weeks.
WHY THE FALL CHALLENGE
This challenge inspires you to think beyond your physical goals. Reflect on how you want to feel mentally, physically, spiritually. We'll be coming together as a community to cheer each other on, whatever our personal goals are! We'll inspire each other, hold each other accountable, and have the best time! Being a part of the #TIUcommunity means being supported by the millions of women that make up the #TIUteam. Between LIVE workouts, tips for success, motivation, and prizes for weekly check-in's, new recipes, and a printed journal -— we have so much planned for you. We can't wait to crush this TOGETHER. 
IS THERE A MEAL PLAN?
Yes! We're bringing you new fall recipes & a curated list of fall favorites right inside your TIU app. You'll find it in the nutrition section right before the challenge starts, so keep an eye out!
HOW DO I STAY CONNECTED?
Staying connected is easy! Our challenge hashtag this year is #TIU2021. Here you'll find other women in the community you can connect with. Make sure to use #TIUcheckin when sharing your workouts or meals. Once you have a person's name, you can connect with them in the app under the community section.
Have a friend you want to invite? In the community section, you'll see "invite a friend" in the top right corner. 
Follow @toneitup on Instagram and use #TIUteam, #TIU2021, and if you're in a program — the program hashtag too! 
Who's ready for a fit fall?!