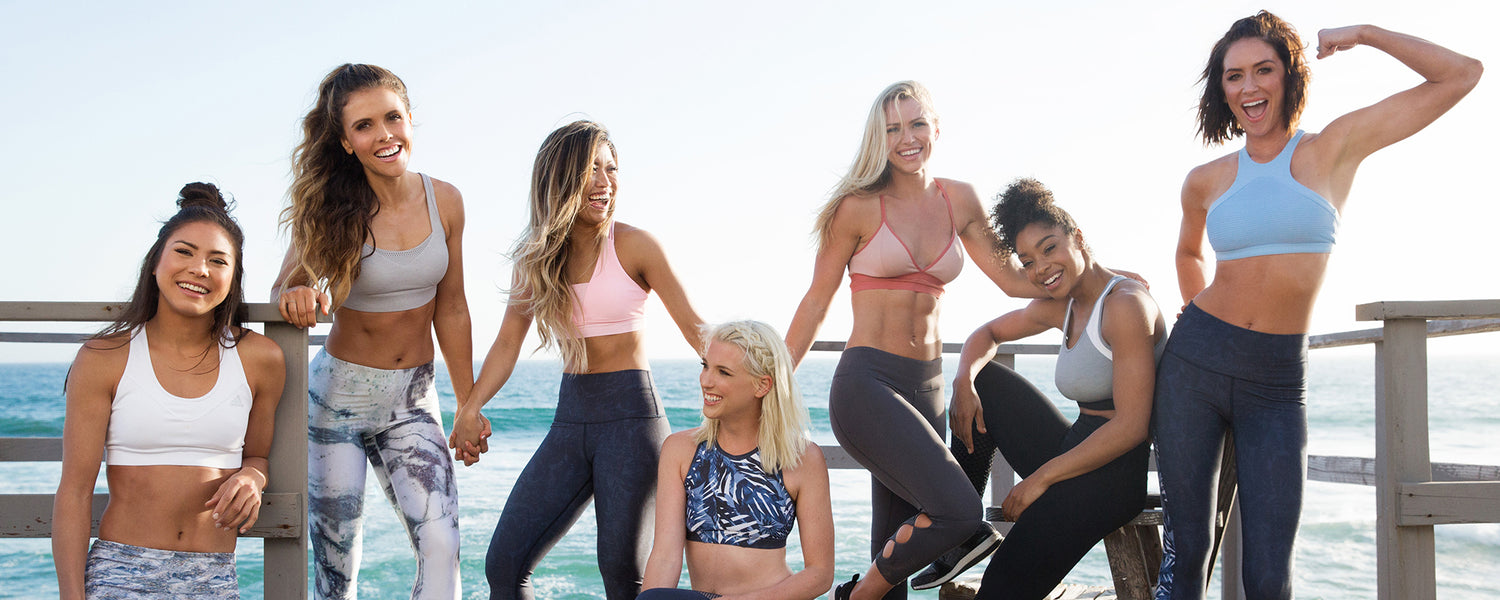 Welcome to Studio Tone It Up ~ Your Ultimate Fitness App!!
By Katrina Scott on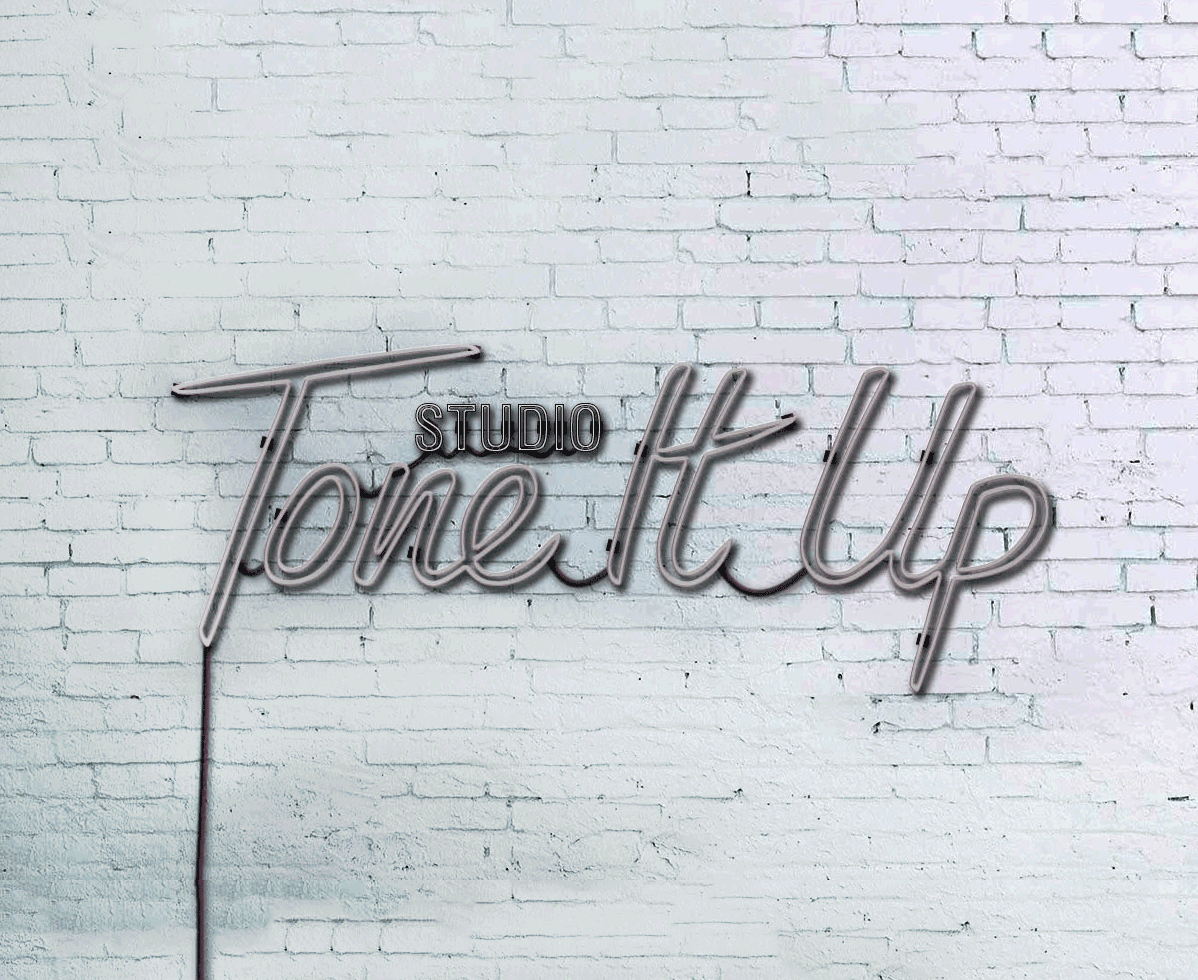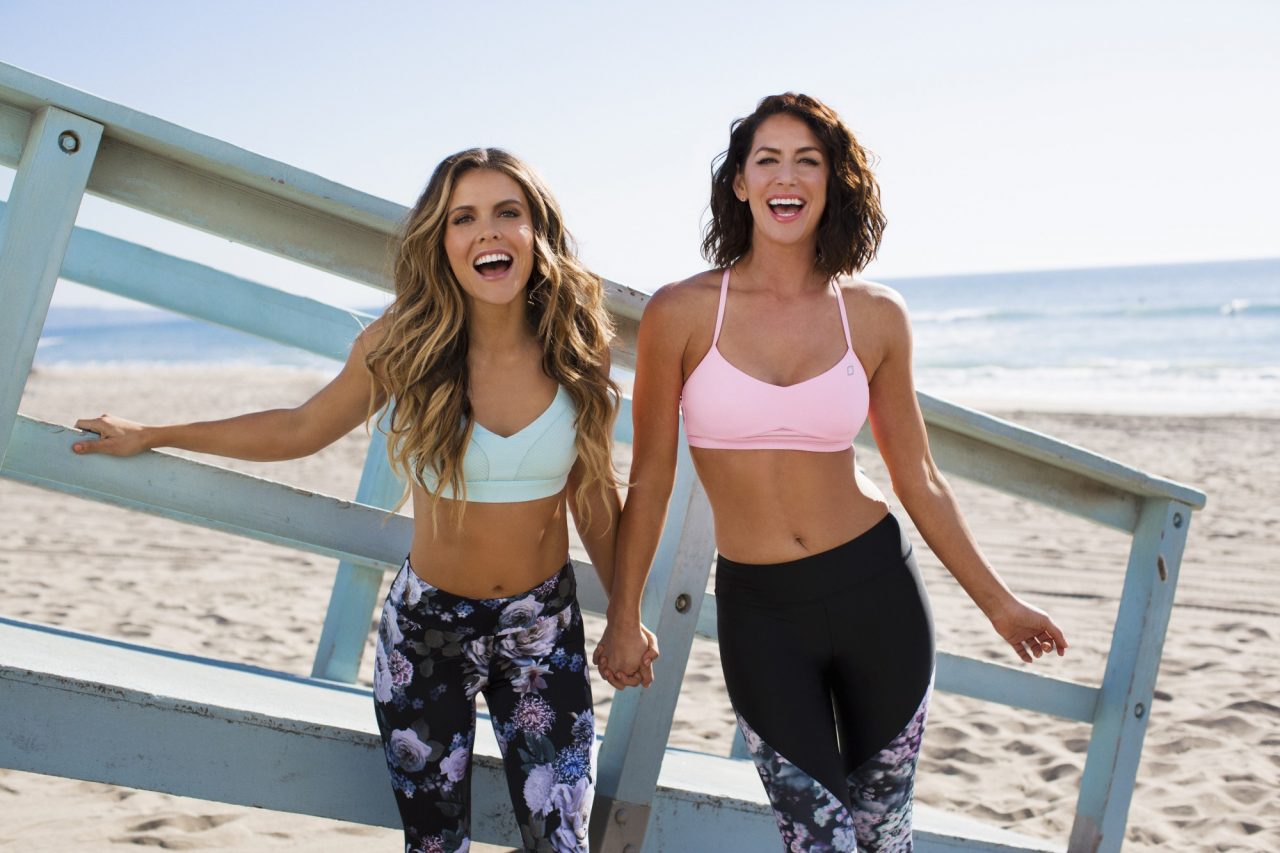 For the past year and a half, we've been dreaming up and manifesting something special for you! We envisioned a place where all of us TIU girls can come together in one spot, connect, take workout classes, try new workouts, hang out with each other, hold each other accountable, and cheer each other on. A place that would capture all the magic of this community and be just for you! and now it's finally time...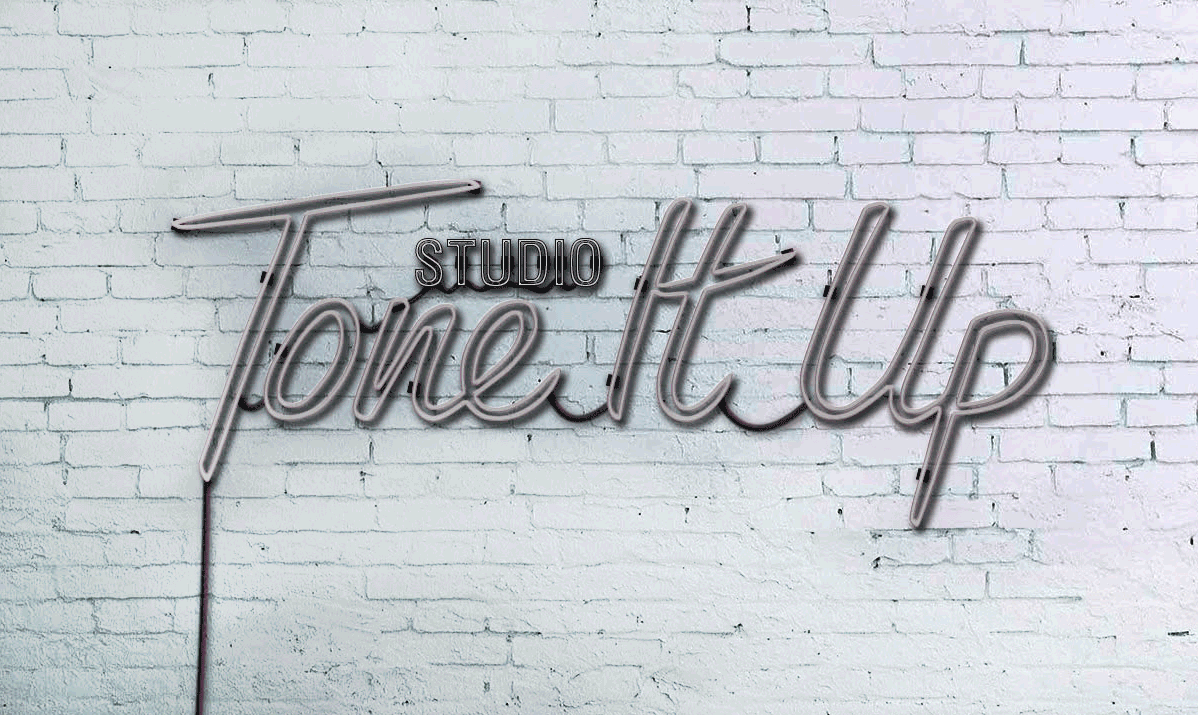 WELCOME TO YOUR STUDIO TONE IT UP APP!
DOWNLOAD STUDIO TONE IT UP FOR IPHONE HERE AND ANDROID HERE!!
C'MON IN!

The Studio Tone It Up app is your on-the-go fitness studio! With Studio Tone It Up, it's so easy to take workout classes with your girlfriends wherever you are, make new connections, track your workouts and goals, and receive endless support, encouragement, and love from this team!
We're especially excited to introduce you to your very special Studio Tone It Up Trainers! We love to take classes and discover amazing new instructors so we thought, "Let's bring together the strongest and most motivating women to come in and teach classes for you!" They each bring their own unique stories, fitness backgrounds, and vibes to the Studio. We can't wait for you to get to know them ~ you're going to love each and every one of these girls! They're all such an inspiration to us!
And that's just the beginning! 🙌🏻 We have so many exciting things in store for you at Studio Tone It Up! Here's exactly what's waiting for you!
When you sign into the TIU app you receive these complimentary features...
✓ Your Daily Toning Moves! The TIU App is a super convenient way to access your moves and swipe through them. You can invite your girls to do them with you too!
✓ Messages from us and your Tone It Up Team to keep you motivated. Just some love slidin' into your DMs!
✓ Connect and share with so many TIU girls and find accountability partners!
✓ Create a profile personalized to you
✓ Track and crush your goals!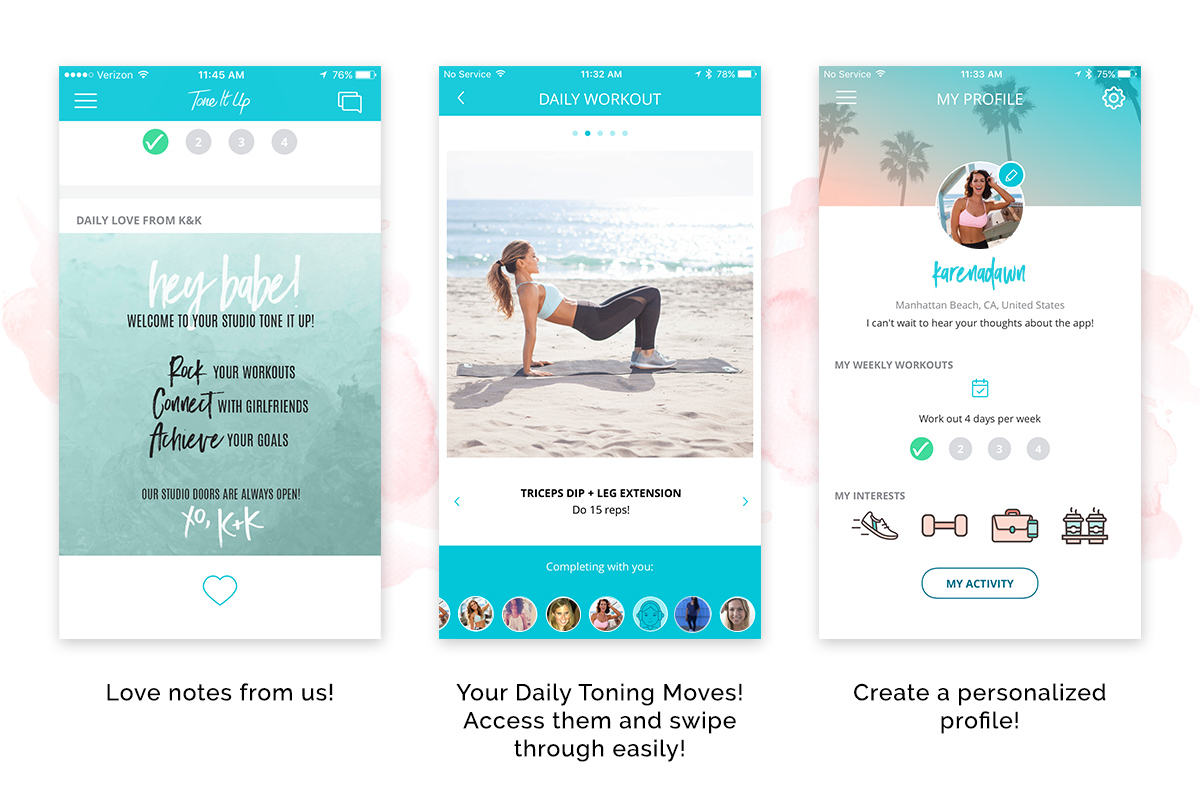 Join Studio Tone It Up to receive these NEXT LEVEL EXCLUSIVES...
As a Studio Member, you'll have a monthly subscription that also provides everything below!
✓ BRAND NEW EXCLUSIVE classes every week!!!
✓ Train with us anytime, anywhere! Plus, take classes with your Studio Tone It Up Trainers! We found the TOP fitness trainers for you. These girls are the best of the best!
✓ Fitness classes!! We love taking yoga and barre classes together and we want every babe to experience that. You can sign up for class at a time that's convenient for you. Invite your girlfriends to join and cheer each other on! Best part: You can take classes with your accountability partner no matter where she is!
✓ ALL your fave workouts ~ strength training, yoga, kickboxing, barre, dance…everything you could want!
✓ +40 on-demand workouts you can do anytime!
✓ Chat with other Studio Tone It Up girls before and after class!
✓ Create weekly workout goals, track your training sessions, see results, and check in with your community of strong, supportive Studio Tone It Up babes.
✓ You'll receive the latest news and updates — and you'll be the first to know about new workouts and videos.
✓ SO MANY SURPRISES and more to come!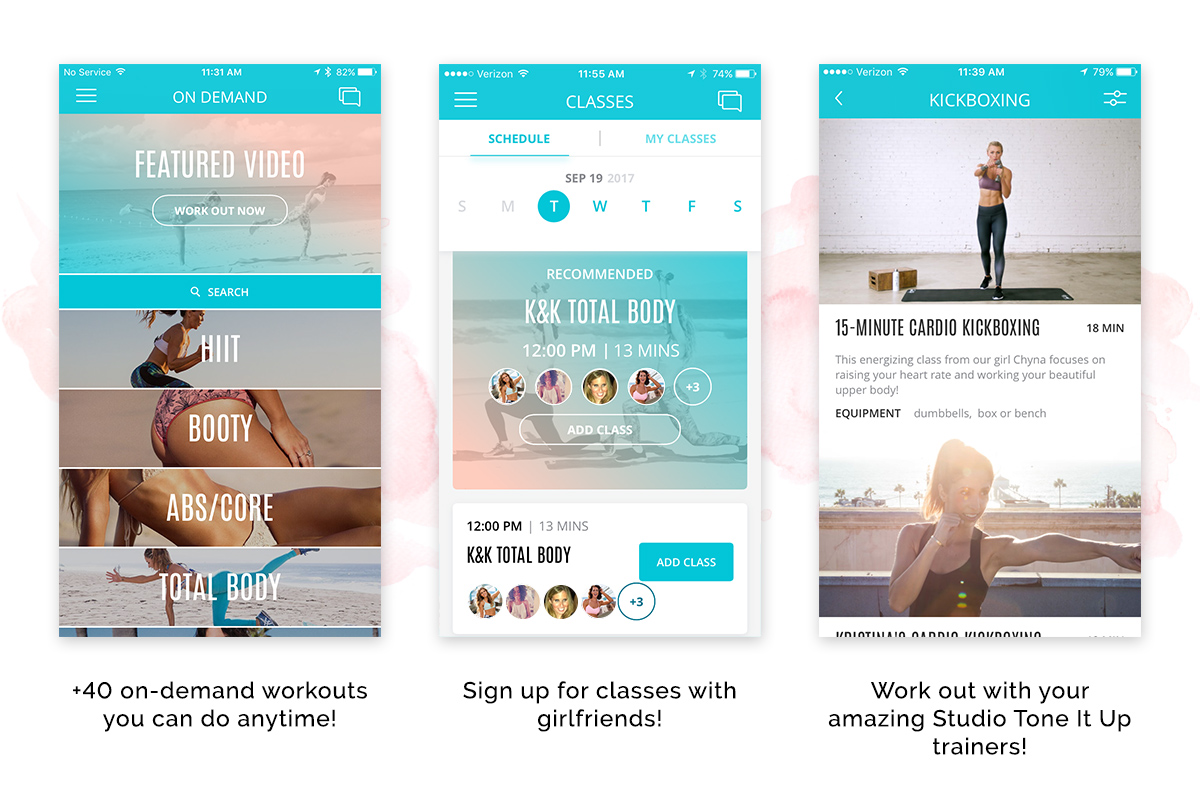 Let's get started!! GET STUDIO TONE IT UP FOR IPHONE HERE!!

Create your #StudioToneItUp profile today and enjoy a week of free studio classes! Studio Tone It Up is free to download. You can take your results to the next level by upgrading to a Studio Tone It Up subscription with an in-app purchase of $12.99 USD that auto-renews monthly. Premium content includes cool NEW workouts that are released WEEKLY at the Studio, access to some of our favorite toning and sculpting premium workouts, +40 on-demand yoga, kickboxing, cardio, toning, kettlebell, and strength classes, and more surprises to come!!
Studio Tone It Up is just for your iPhone! We're working on an Android version, it's coming soon!
HAVE MORE QUESTIONS ABOUT STUDIO TONE IT UP? CHECK OUT OUR FAQ PAGE HERE! 
After you download your app, check out THIS post for a little tutorial about your app and all the tips and tricks you need to know!
We'll see you at Studio Tone It Up! Open 24/7 baby! ;)