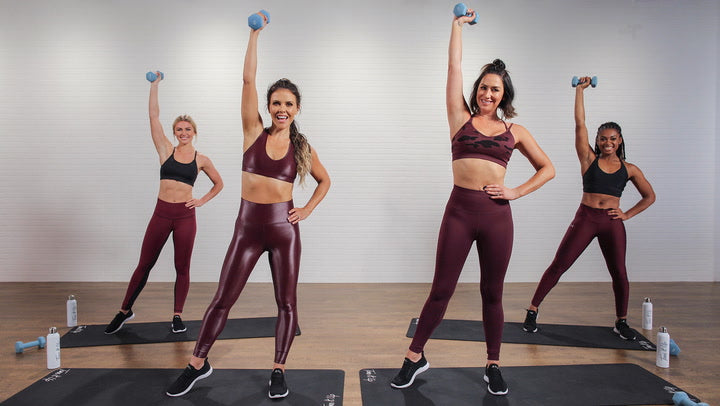 WEEKLY INSPO
By Katrina Scott on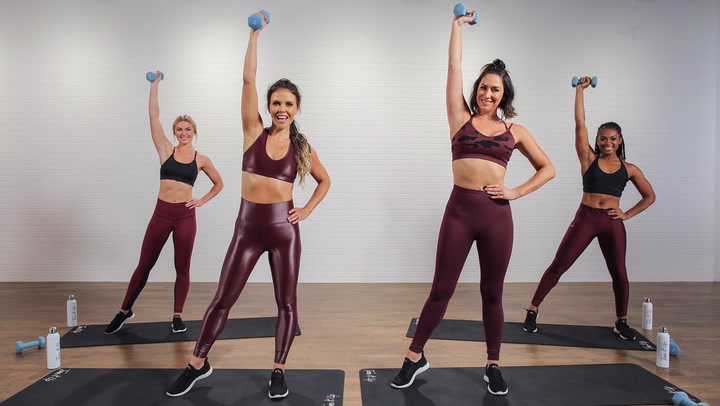 Hi gorgeous!
Congrats on making it to week 8 of your Summer Tone Up!
These past two months together have been so incredibly powerful. We recognize your strength, we honor your commitment, and we love the beautiful, radiant woman that you are. Now, let's head into this week of incredible workouts together! You got this xxo
Summer Tone Up Workouts!
This week's schedule is lookin' strong!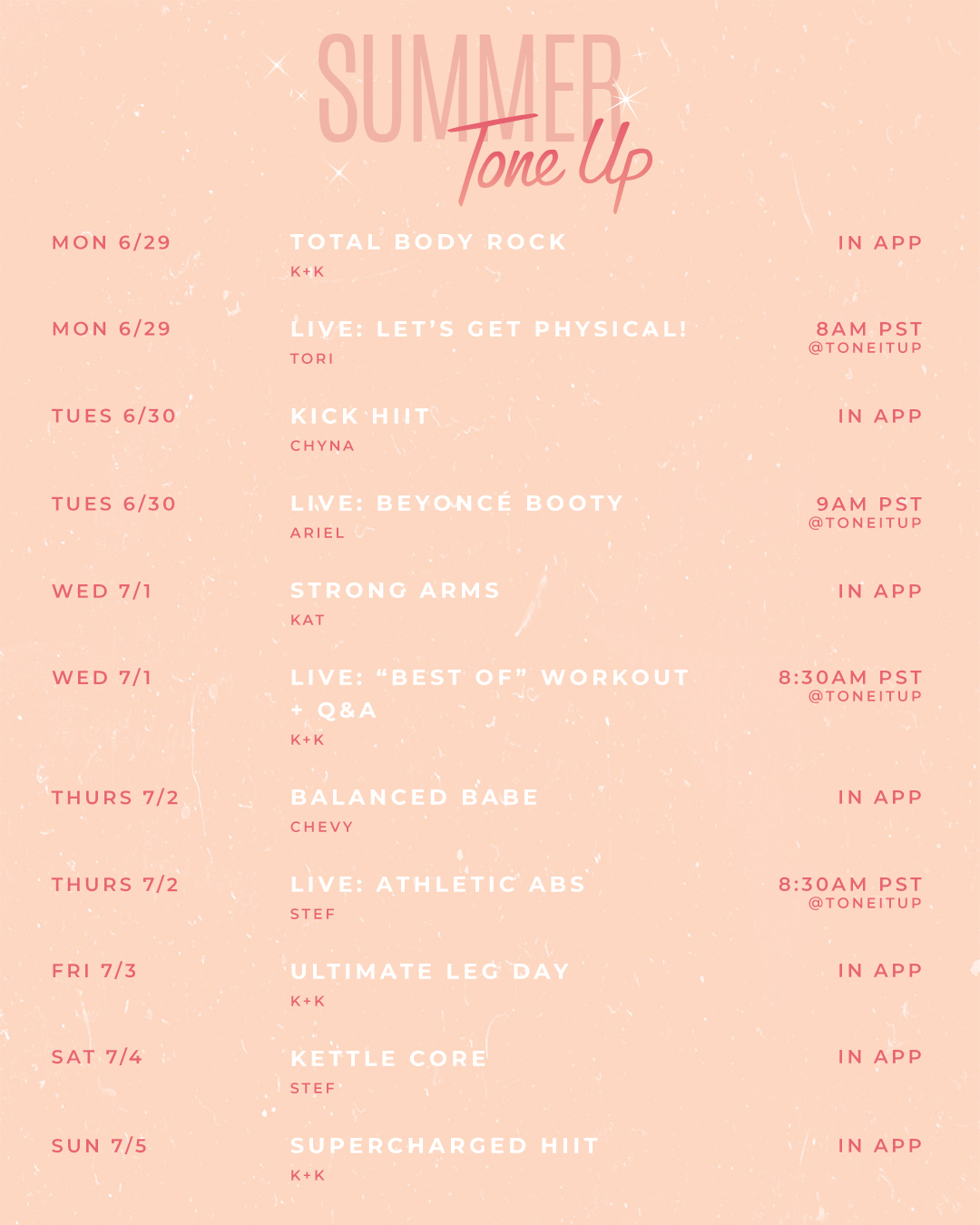 Have You Heard?! 
There's something exciting waiting for you in your App! Make sure you install the latest version (2.4) and …
- Earn badges! Complete workouts & activities in the app to start earning badges. See all of your incredible achievements on your profile & share your badges on social! #TIUteam
- Connect with your girlfriends! Find & connect with your accountability partners. Search for friends by name using the NEW community tab on the bottom bar. Once you're connected you'll have a shared activity feed for all of your app workout checkins!
- Share your interests! Check out the new interest icons on your profile! Make sure you update your profile with an image, bio, and interests so other TIU Community members can connect with you!  
What We're Cookin' This Week 
The Citrus Beet Salad is colorful & deliciously refreshing. This simple recipe is packed with antioxidants and perfect for warm weather days.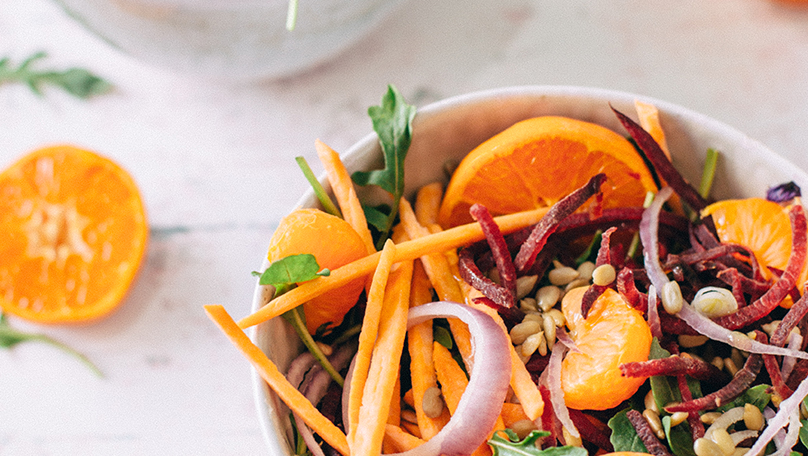 Citrus Beet Salad Recipe
Makes 1 M3
Ingredients
1⁄2 small beet, thinly sliced 1⁄2 mandarin orange 2 cups arugula 1⁄4 cup diced red onion 1 Tbsp. sunflower seeds 3 oz. your favorite lean protein
For The Dressing 2 tsp. olive oil 2 tsp. champagne vinegar (or your favorite vinegar) 1⁄2 tsp. honey
Instructions
1. Mix all ingredients for dressing in a small bowl. 2. Combine all salad ingredients and top with dressing.
TIU Community Spotlight!
Use the hashtag #TIUTeam #SummerToneUp and share your self care tips, post-workout selfies, and all of your incredible accomplishments with the Tone It Up Community. <3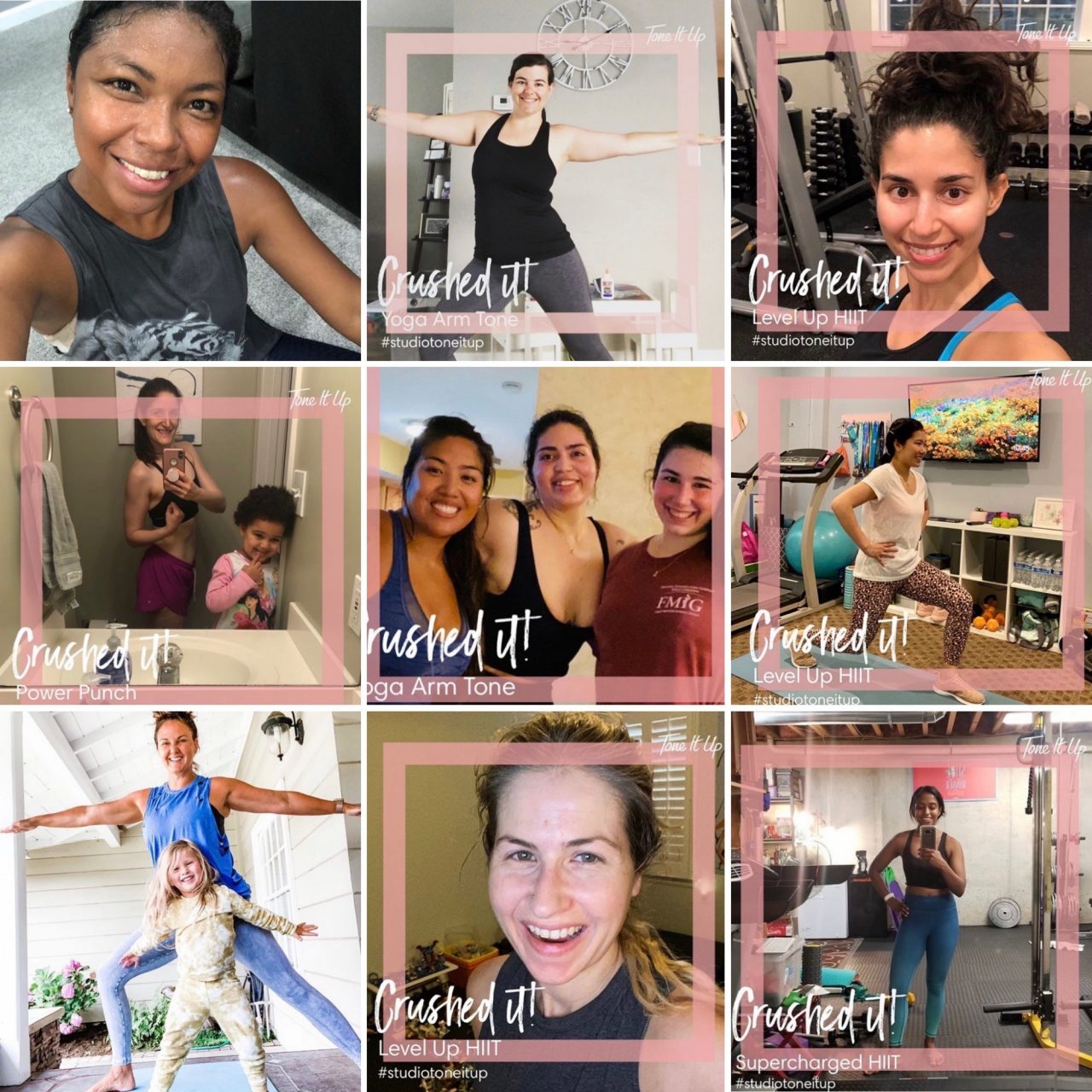 Tone It Up App Love! 
We love seeing your feedback and 5 star reviews! Keep those fit vibes going by heading over to the App Store (or Google Play Store for our Android bunnies!) and leave us a review!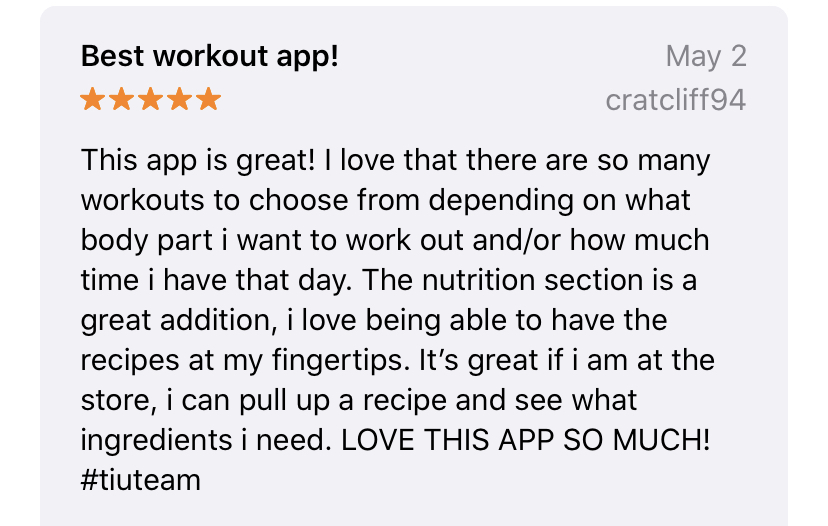 Love HIIT, strength training, and yoga? Join us in the Tone It Up app for hundreds of fun and effective workouts you can do right at home!