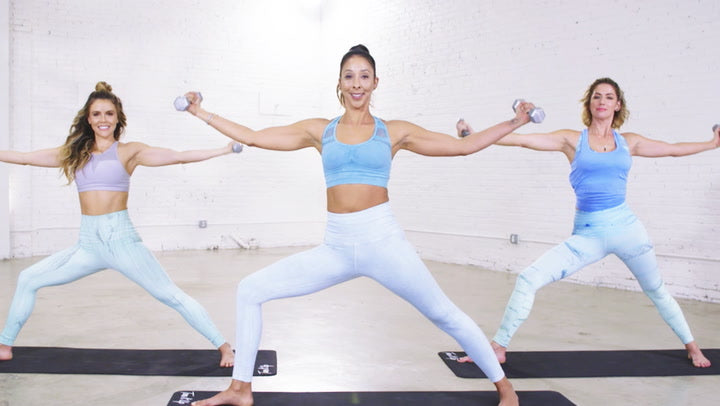 WEEKLY INSPO
By Katrina Scott on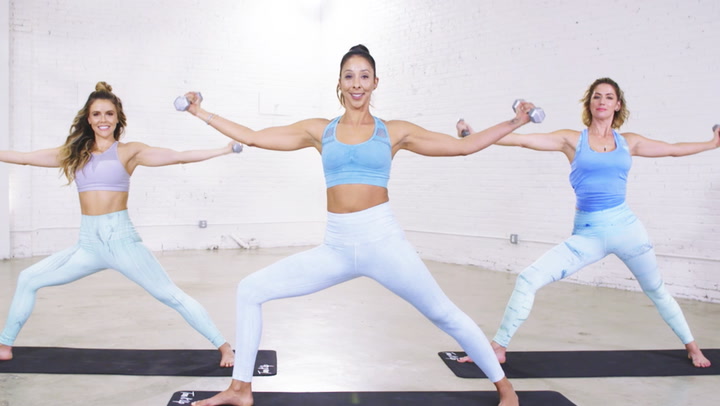 Hi gorgeous!
Strong, accomplished, glowing. We're just as excited about completing a Tone It Up program as we are about starting one. Here's why — it's the perfect time to reflect, honor, and celebrate! 
We have LOTS of exciting news for you this week. But first, take 5 minutes to journal about your Summer Tone Up experience. Here are a few prompts to get you started: 
I am most proud of … 
My progress is all about … 
One thing I want to change up for my next program is …  
We're so proud of everything you've accomplished and we LOVE working out with YOU! xxo
Your Tone It Up Workouts!
Let's keep it goin'! Check out your suggested schedule of workouts below!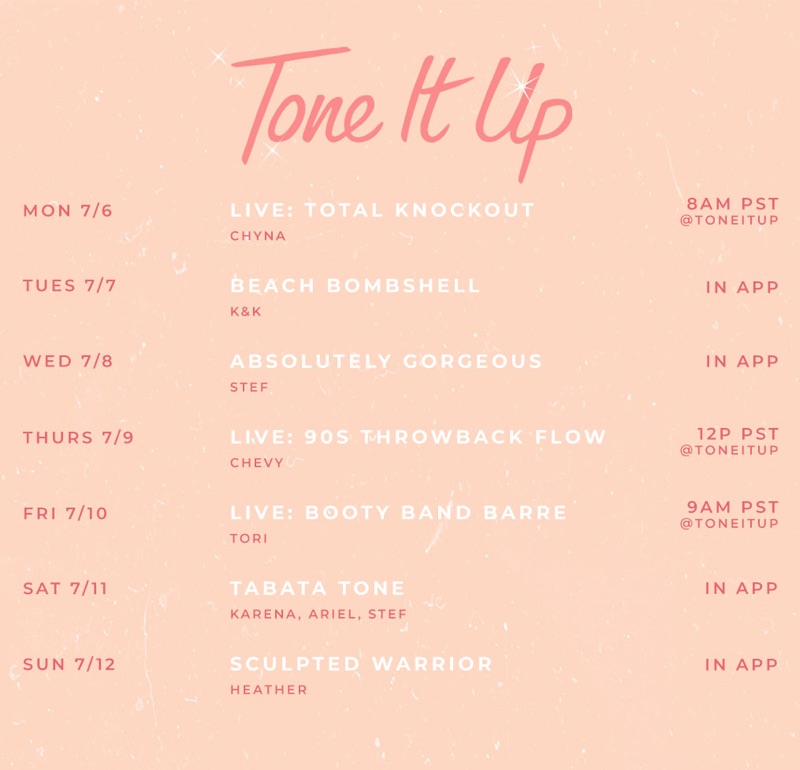 Have You Heard?!
1. Enter the Summer Tone Up grand prize! We'll be selecting 3 grand prize winners to receive a package with goodies, including apparel from sponsor Outdoor Voices as well as the ultimate home-gym setup, gift card from Revolve, TIU Protein, and a Zoom meetup and virtual photoshoot with K&K! Keep sharing your checkins and giving tons of support to your TIU Community. We'll also be selecting 16 runner-up winners, and 10 MORE winners to receive a Tone It Up protein package!
2. Work out with a new program! Be on the lookout in your TIU App for a NEW Program!! You're going to LOVE this all-new mix of workouts that focuses on total body sculpting and boosting your metabolism!
3. Get a hot streak going! Update your app and start earning badges for all of your achievements! Complete 5 workouts in one week and earn the Hot Streak badge… how many times will you earn it?!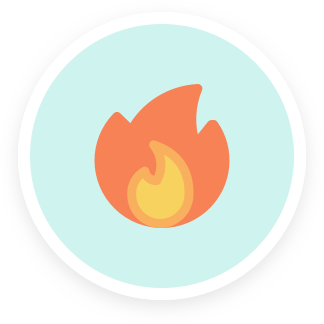 Up to 40% Savings Sitewide
Protein! Apparel! Exercise Equipment! 
Stock up on your favorites with up to 40% savings sitewide happening right now through July 7! 
PLUS! Free booty bands on orders over $75 🍑🍑
TIU Community Spotlight!
Use the hashtag #TIUTeam #SummerToneUp and share your self care tips, post-workout selfies, and all of your incredible accomplishments with the Tone It Up Community. <3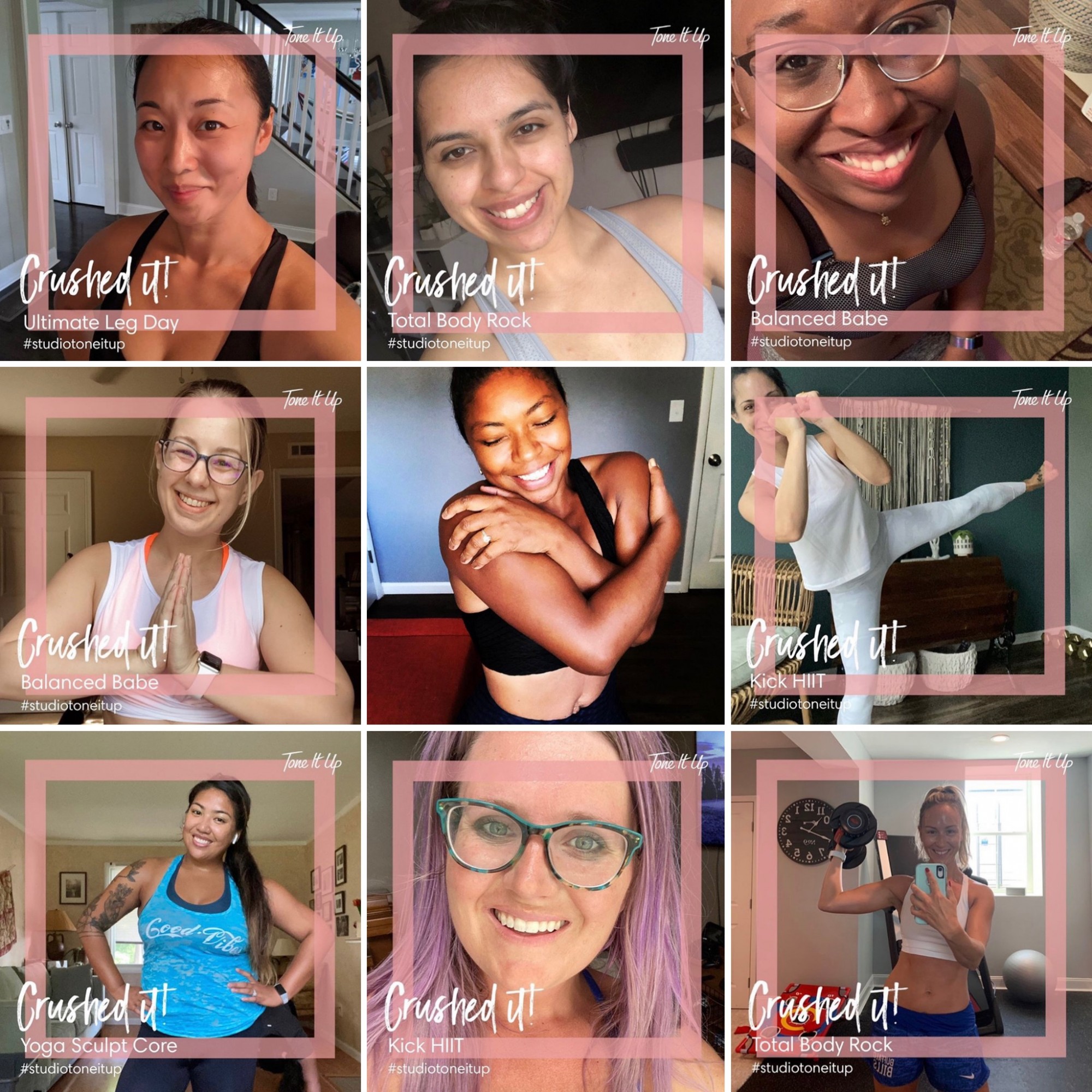 Tone It Up App Love!
We love seeing your feedback and 5 star reviews! Keep those fit vibes going by heading over to the App Store (or Google Play Store for our Android bunnies!) and leave us a review!


Love HIIT, strength training, and yoga? Join us in the Tone It Up app for hundreds of fun and effective workouts you can do right at home!