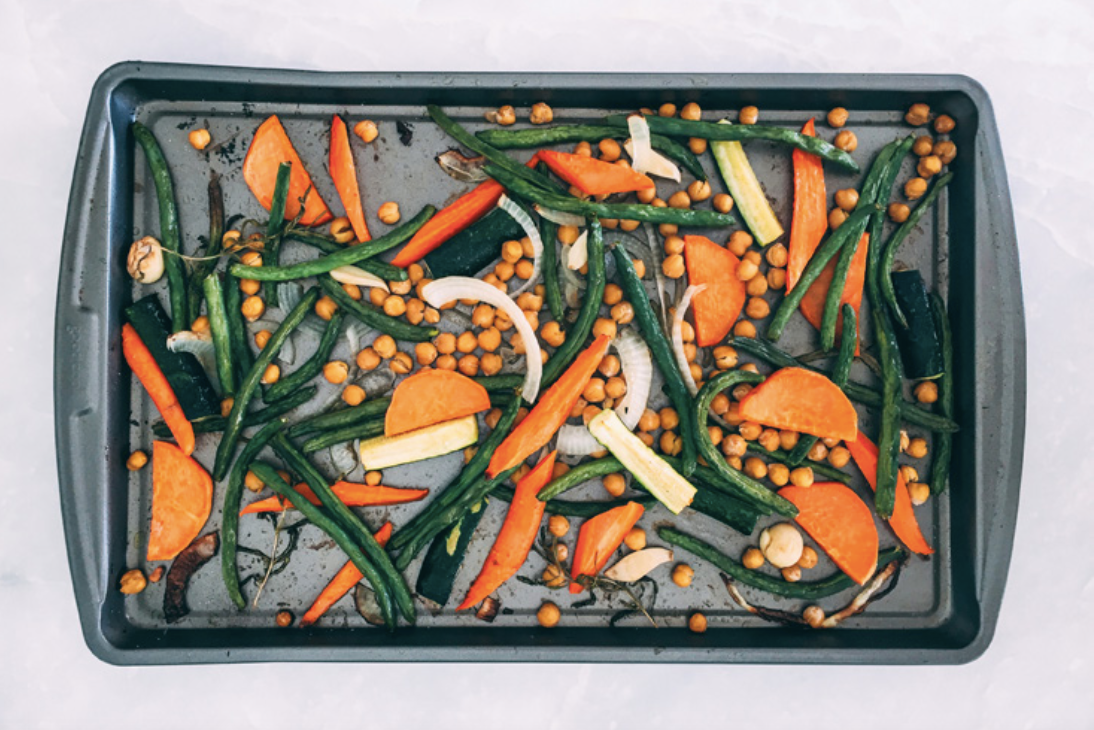 Tray Dinner
By Katrina Scott on
 Nix those sodium and calorie packed "TV dinners" for your TIU approved Tray Dinner! These are SO simple, tasty, and packed with everything you need to recover from your Tone It Up workouts!
The instructions below make one serving, but we like to triple the recipe and make enough for a few days at a time. It makes meal prep a cinch! Just follow the instructions below for some bomb.com Tray Dinners!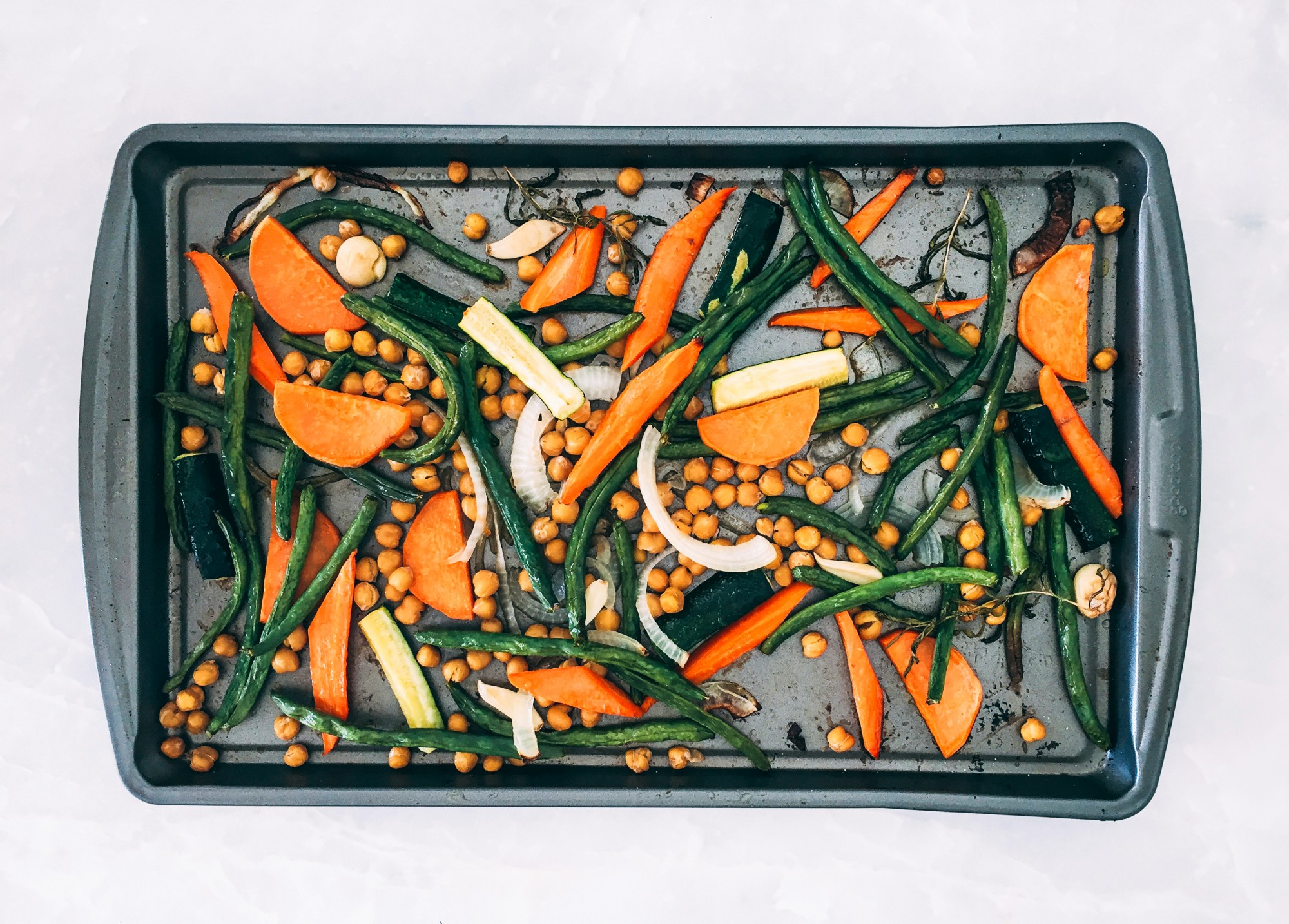 Step 1: Preheat
Preheat that oven to 375, girl.
Step 2: Get your base going
Chop 1/2 cup onions and 2-3 garlic cloves
Step 3: Choose your veggies
This is enough for 1 serving so double or triple if you make it for the week! Choose up to 3 veggies.
-1 cup Brussels sprouts, halved
-1 cup carrots, chopped
-1 cup green beans
-1/2 cup sweet potato or squash, cubed (acorn, butternut, delicate, pumpkin or any other winter squash!)
-1 cup fennel, chopped
-1 cup cauliflower, chopped
-1 cup broccoli, chopped
-1 cup asparagus, chopped
Step 4: Pick your protein
Choose one from the below.
-6 oz. chicken breast
-6 oz. salmon
-6 oz. white fish
-6 oz. shrimp
-1/2 cup beans (chickpea, pinto, black, kidney, navy)
Step 5: Toss all together with...
-2 tsp. olive oil
-a pinch of salt
Step 6: And choose on of these seasonings (optional!)
-1 Tbsp. chili powder
-1 Tbsp. garlic powder
-1/4 tsp. cayenne pepper
-1 Tbsp. curry powder
-1 tsp. lemon pepper
Step 7: Bake for 20-40 minutes, depending on the protein you choose!