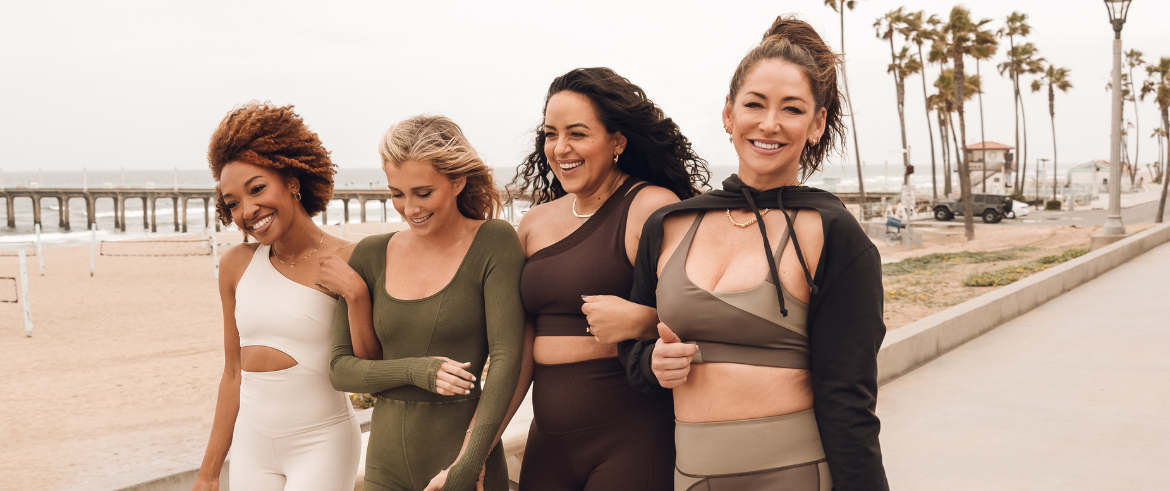 Tone It Up Summer Challenge 2023
By Tone It Up on
READY, SET, SCULPT … just in time for summer! 
We are so excited to launch the next summer challenge, READY, SET, SCULPT, 30 days to train like your trainer! Get ready for 30 days of total body workouts designed by each of our trainers, Karena, Amber, Yami, and our newest TIU trainer, Allegra Paris. Each workout is based on the true workouts they do themselves! Meaning, you'll be working out just like our trainers do to get fit in time for the summer heat! 
The 4-week program will be available in your Tone It Up app May 15th, and has everything you want from your workouts: a challenge, amazing sweat, mindful meditations, and of course, YOU and the TIU community!
WHAT TO EXPECT FROM READY SET SCULPT 
This program has a challenging yet fun combination of workout modalities focusing on Strength Training, Yoga, HIIT, partner-themed workouts, Yoga, Pilates, and a Kettlebell Total Body Blitz (but don't worry, if you only have dumbbells, those will work too!) We promise you that if you put in the effort and stay consistent and focused in each and every workout, you'll be reaping the benefits, big time. 
Ready, Set, Sculpt covers 16 new and unique workouts which your trainers will be coaching and helping to motivate you to conquer each sweat session with power and grace. These workouts will help push you to the next level both in and out of the gym encouraging you to show up for yourself both mentally and physically. Having a variety of workout modalities while building a solid foundation for movement and exercise will help to keep things engaging and fresh. Remember, your workouts are YOUR time that you carve out for yourself each day and we want to help you get into the best shape of your LIFE! We mean that :)
MEET YOUR NEW TRAINER 
Allegra Paris 
A certified personal trainer and nutrition coach with a background in weight training, stretch therapy, yoga, and recovery techniques. Allegra has a passion for helping women change their bodies and lives.  Her positive and fiery coaching combines sculpting and toning exercises in a fun way that helps you achieve results and stay motivated. Check out her total body, ab-focused and strength training workouts in the app.
Ready, Set, Sculpt: Let's Go!
We're so excited to start these workouts with you! Let the TIU community know you're excited about the new workouts #TIUReadySetSculpt! And be sure to follow @toneitup for all the inspo you need to take your fitness to the next level.
Ready to sculpt with us? Sign up for the READY, SET, SCULPT challenge with the rest of the TIU Community!
Can't wait to see you on the mat! Find all your new workouts here!