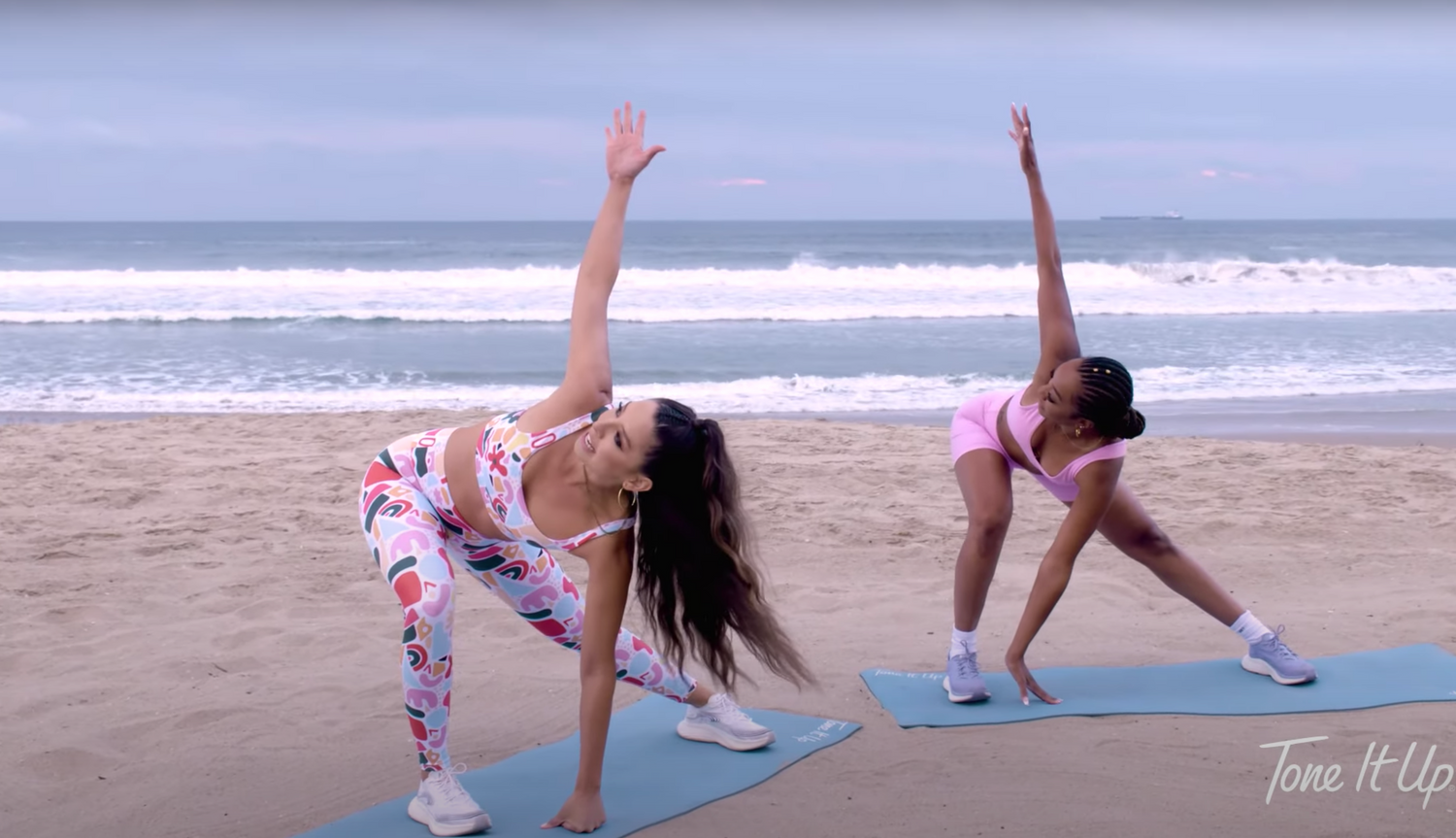 Sneak Preview: NEW Own Your Strength Workouts!
By Tone It Up on
The 4-week Own Your Strength summer challenge is here! Embrace the challenge and own your strength with yoga, HIIT, and pilates workouts. Check out the full-length, follow-along versions below for your sneak preview!
Lower Body HIIT with Dalia and Amber
Get ready to unleash your power with this lower-body interval workout! Each round features 6 moves that you'll do for 40 seconds each. Be sure to take your rest breaks so that you can crush it during every set. Join Dalia and Amber now for Lower-Body HIIT!
Post Workout Stretch with Alex
 This post-workout yoga wind down with your TIU trainer, Alex will have you feeling relaxed and refreshed. This is a great stretch to do after a long day of work or a long hard workout. Let's do this!
Tapping Into Your Inner Strength with Karena
We love adding meditation into our daily routine, so kick-start your meditation journey today. Join Karena to find the inner strength you already have within you and carry it throughout your day. Find a comfortable position, close your eyes and start this amazing meditation. 
For more amazing new Own Your Strength workouts, check out the program in the app!