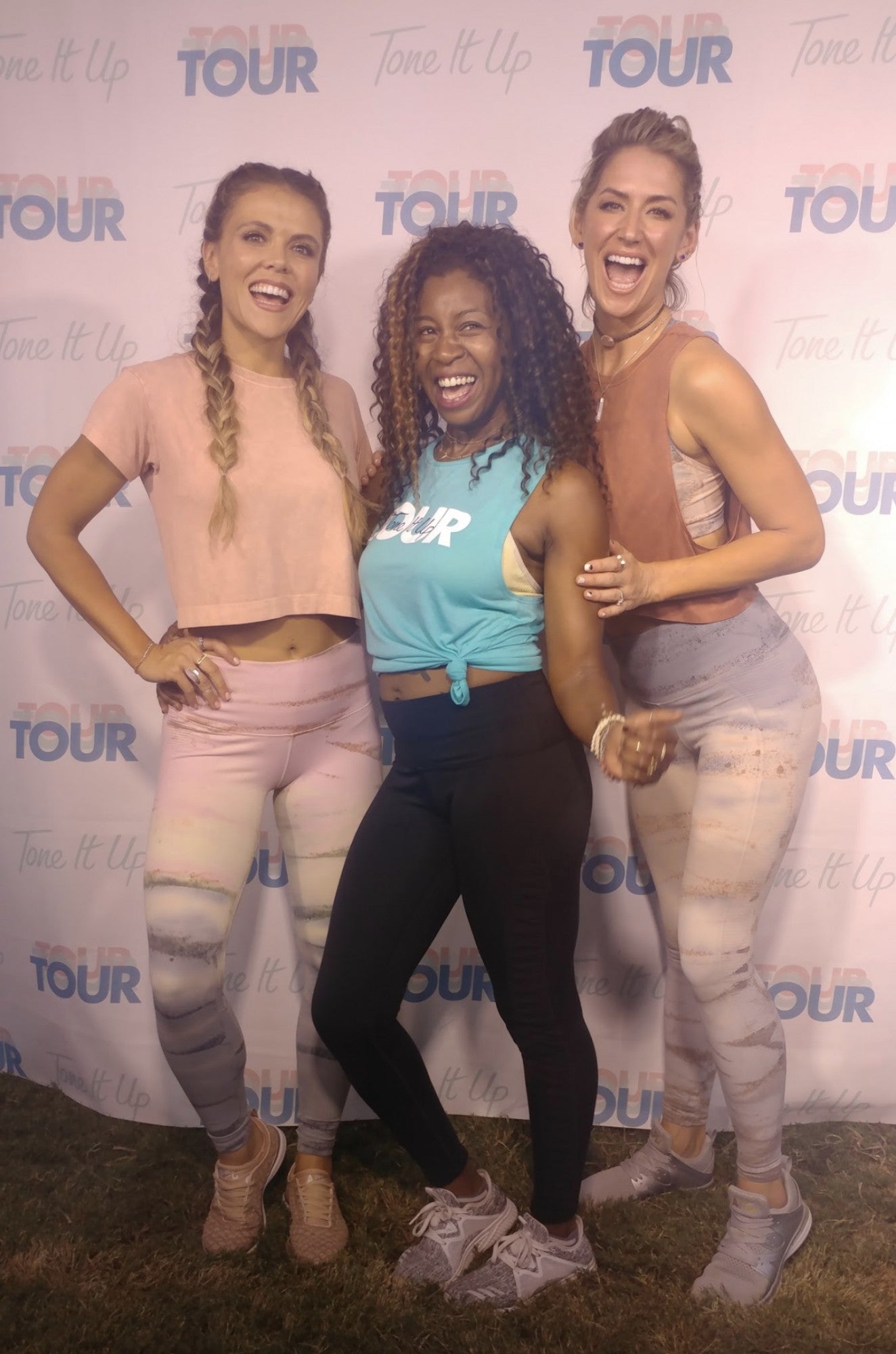 Smile Enthusiast & Fit Mama Jennifer Will Inspire You To Move
By Katrina Scott on
This Motivation Monday, we are highlighting amazing mama, Arizona native, and OG #TIUteam member Jennifer. Her commitment to being a healthy example to her son, Declan, and dedication to her fit journey inspires us. Plus, she is the epitome of a boss babe working at a law firm and teaching group fitness at a local gym! We are SO proud of you, @jennsheaaz!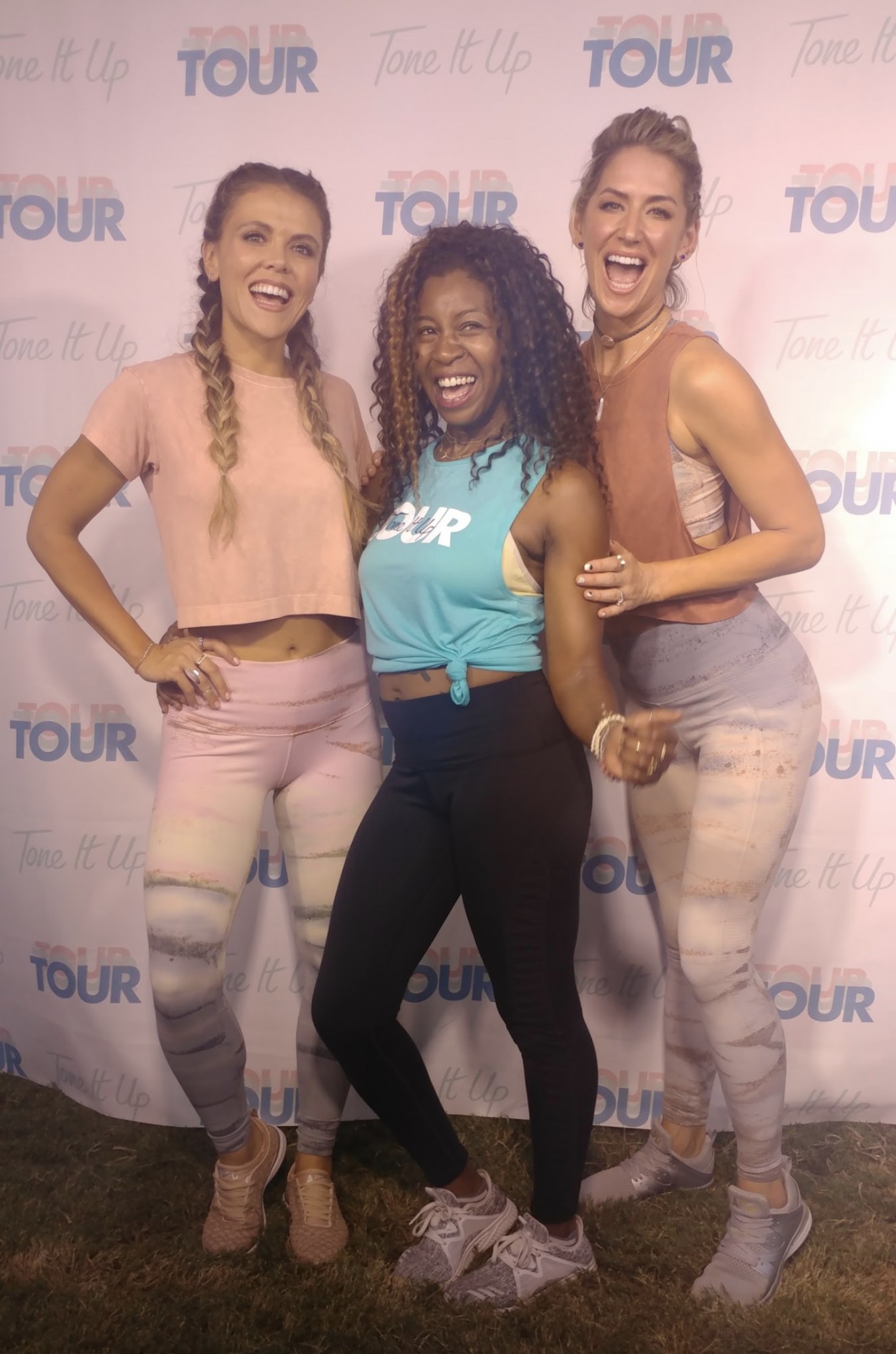 Tell us about yourself & where you're from
My name is Jennifer Jesse. I'm passionate about being a thoughtful parent. I am Mom to an 8-year-old boy and his dad and I maintain a close and healthy relationship. I'm a big advocate for smiling more and just get up and move, whether it be dancing, walking, jogging, stretching, yoga – just move. I started my first dance class when I was six and continued to do ballet and jazz dance performing through high school. I played softball and ran track and field in younger school years. I'm a Phoenix, AZ native. I work at a law firm providing litigation support to attorneys during the day - loving it! Twice a week, I instruct a group fitness class at a local gym near work - loving this more!!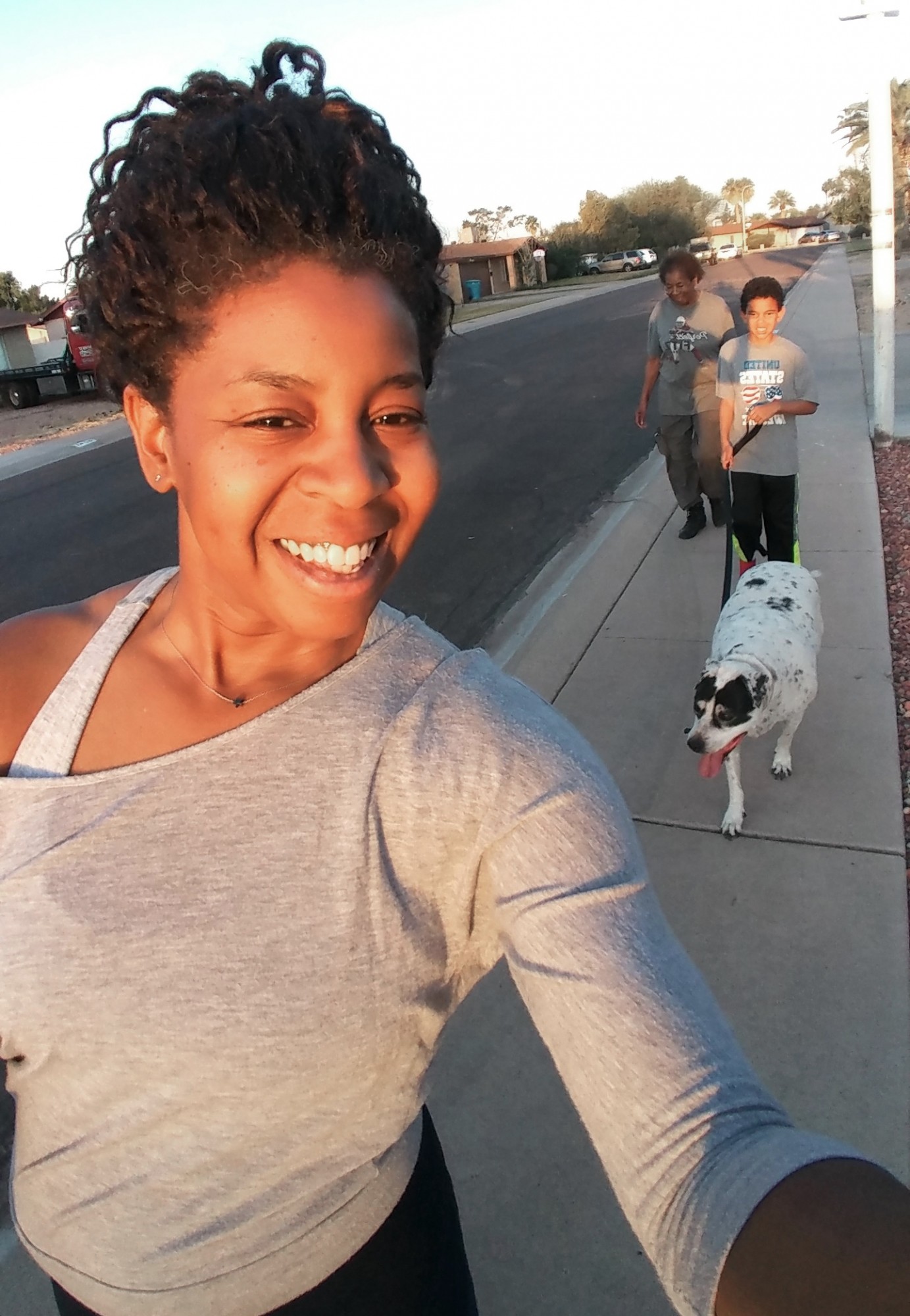 How long have you been a part of the TIU community?
This is my 8th year being a TIU member! 
How did you first find TIU?
I discovered Tone It Up in 2009 after I Googled, "I want to tone up" in the search field. In November of 2011 my son was born (Yay!) and it was in 2012 I finally signed the dotted line ;-)
What motivates you to get your workout in?
My family is my biggest motivator to get a workout in. I want to be as healthy and strong mentally and physically for my son as I can and lead by example.
Getting older and witnessing the negative effects of old age and a sedentary lifestyle can do to you.
The
#TIUCommunity
 always motivates me to get a workout in. There is always someone there telling you Get It, Girl! and that is the best! It helps keep me accountable.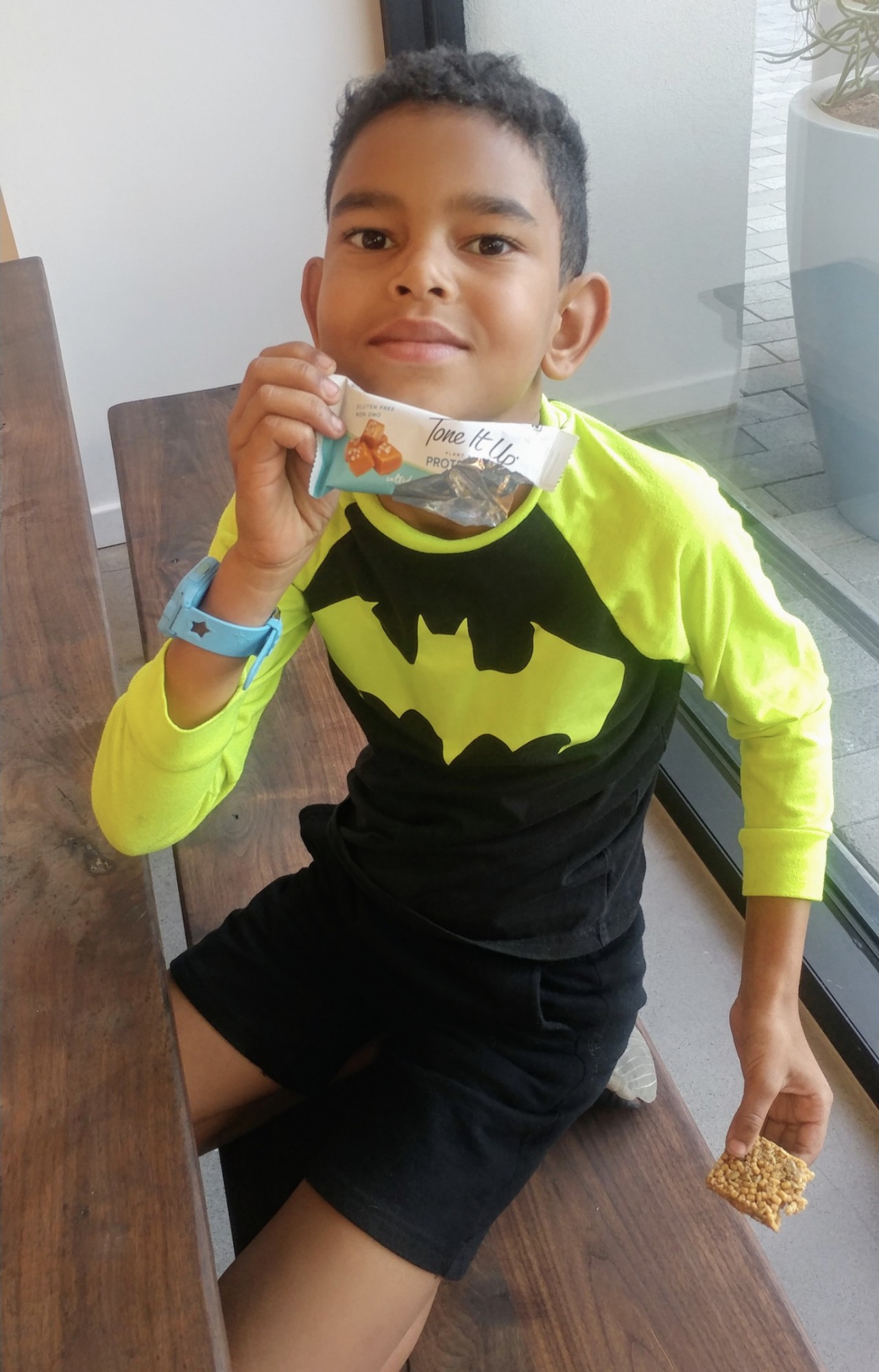 What changes have you seen, both mentally, physically, and spiritually since starting TIU?
Following the Tone It Up program has helped me lose my baby weight and maintain a healthy weight and lifestyle going forward. Working out for me now is more about how I feel mentally and spiritually. I'm so happy about the inclusion of meditations led by Karena. I feel strongly that if I am dialed in mentally and spiritually, the rest will come and fall into place physically. I feel more centered and balanced when I have worked out. I make better choices all around, from making life decisions, parenting decisions, food decisions. I'm happier, and if I'm happier, my approach to the workout will be healthier. As a result, I've been able to maintain some good consistency with Tone It Up. Whenever I feel off, though, I grab my Tone It Up Nutrition book or open the app and do one of Karena's meditation or stretching routines or one of Kat's ab or yoga routines.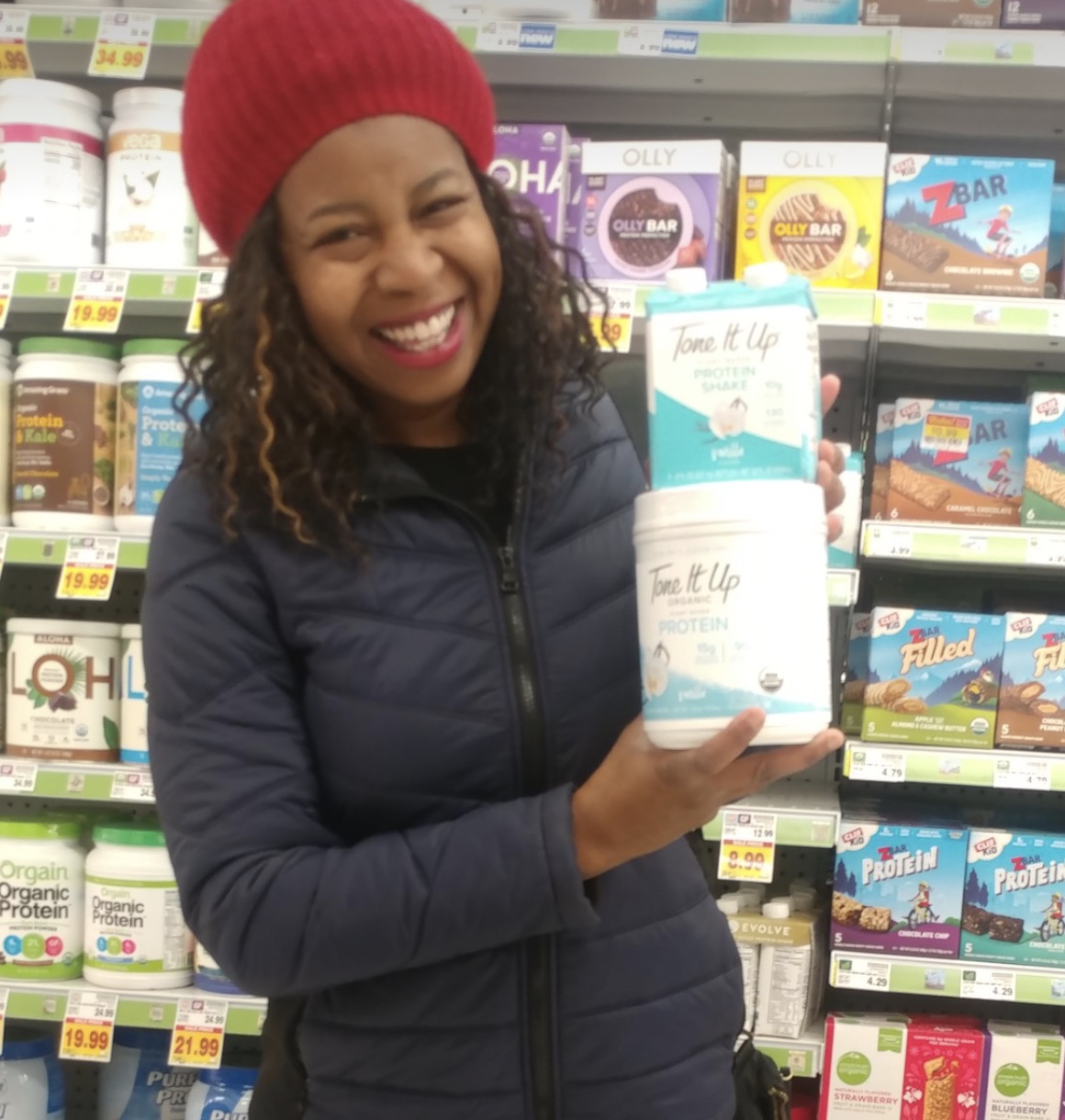 What is your favorite TIU workout & why?
So many! Hitty Bitty Bikini, Total Body Tone It Up, Triceps Burner + Lower Abs, Barre Booty HIIT, Super Sculpt Strength, Bikini Arms + Abs, Sleek Arms, Flex Friday Workout, 7 Minute Lower Ab Workout, Toned Abs Workout, 10 Minute Ab Challenge, Arms + Mega Abs, Morning Mantra Yoga, Heart Opening Flow, Total Body Tone + Flow, Sandy Stretch, Post-Workout Stretch, Stretch + Release. Meditations: Wheel of Awareness, Love + Gratitude, Morning Mood Booster.
 Proud #TIUgirl moment?
Right now is such a great time to be a #TIUGirl! I'm proud to be part of this team. The recent ways everyone has opened up, supported, and shown up for each other is heart-warming, and the love is felt all around. Thank you for creating a comfortable space for us to just be who we are and make friends in the process.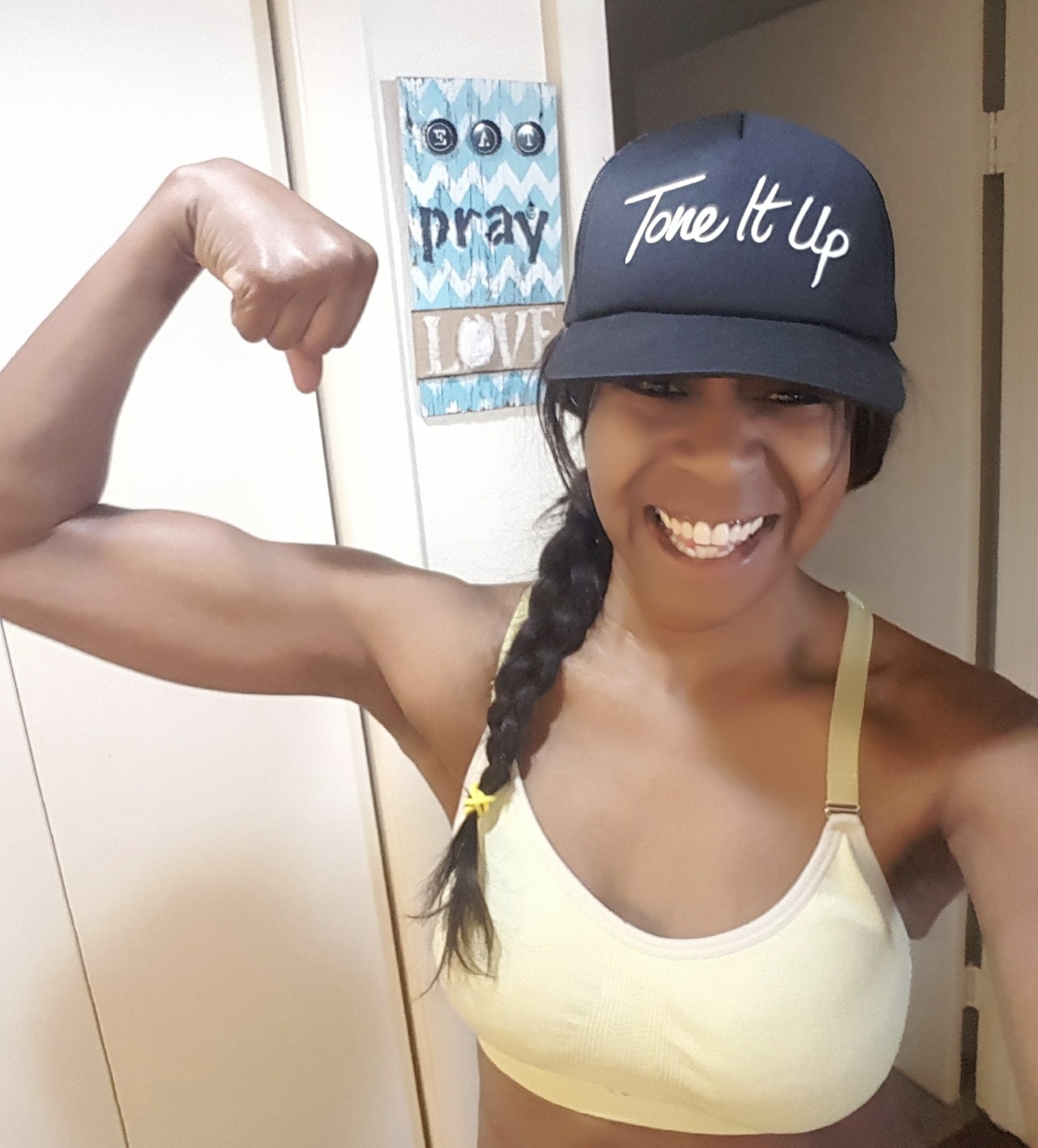 What does your wellness journey mean to you?
Everything! Accepting and loving myself in the skin I was given. Appreciating my body and what it has done for me so far and what it will continue to do for me. Appreciating where I am in life, even if there's more work to be done. Own it. Enjoy the journey, or you will miss so many invaluable nuggets along the way, and that's what's up. Take the time to find the good, right here and now is vital. This is calming and contributes to a peaceful mindset. I'm constantly learning something new about myself and have become more aware of the choices I make and how those choices affect my well-being mentally and physically. 
Anything else you'd like to share with the #TIUteam?
Commit to your journey mentally, physically, and nutritiously, but be flexible in your approach. Don't focus on the fallbacks and setbacks; focus on the getups and the show-ups. Take it day by day. Remember, it's what you do most of the time that counts. Ask for accountability help, be patient, and go easy on yourself. The comparison game happens, but you must ignore it and focus on you. We'll be here with you cheering you on along the way!!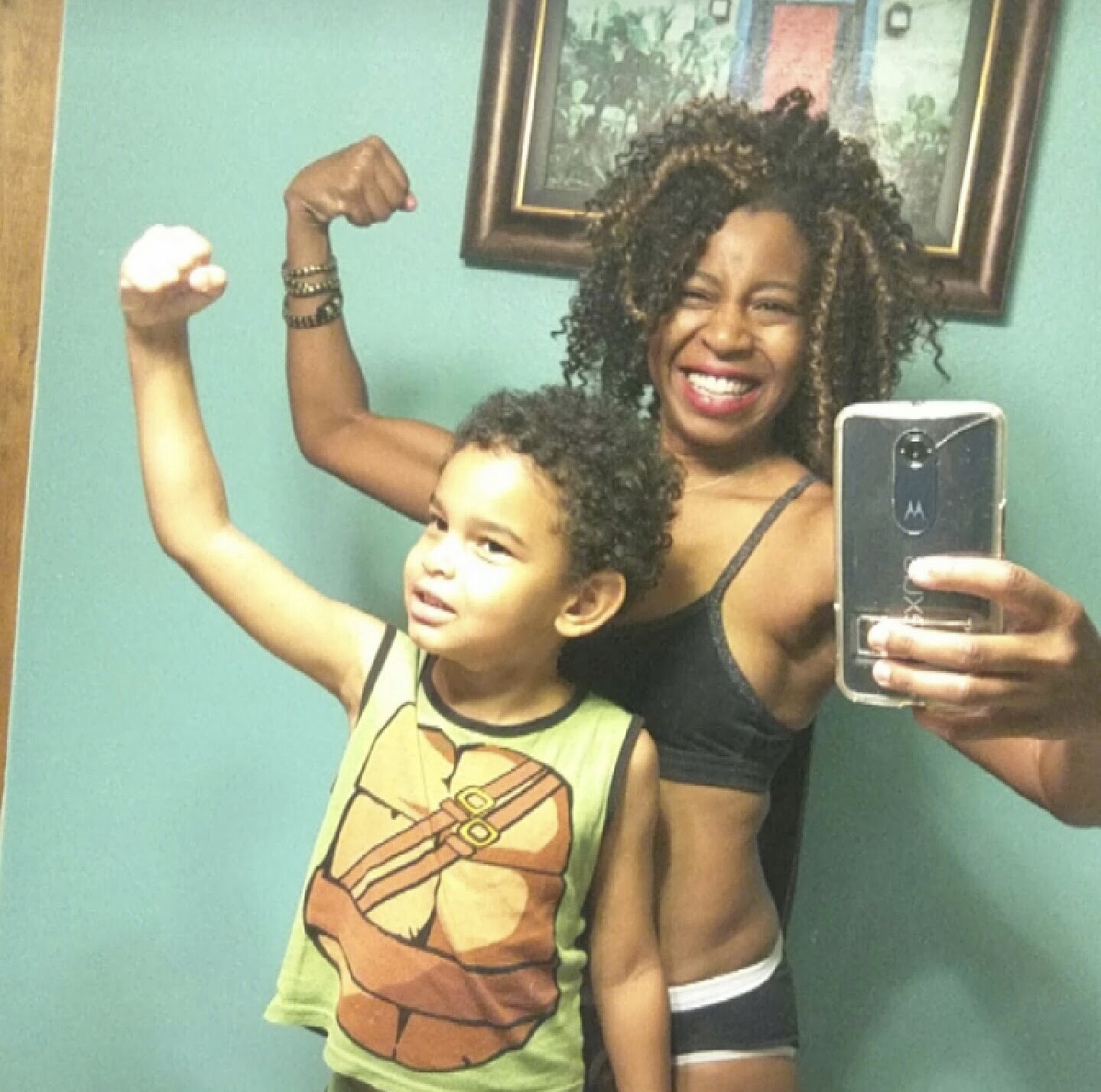 Love HIIT, strength training, and yoga? Join us in the Tone It Up app for hundreds of fun and effective workouts you can do right at home!