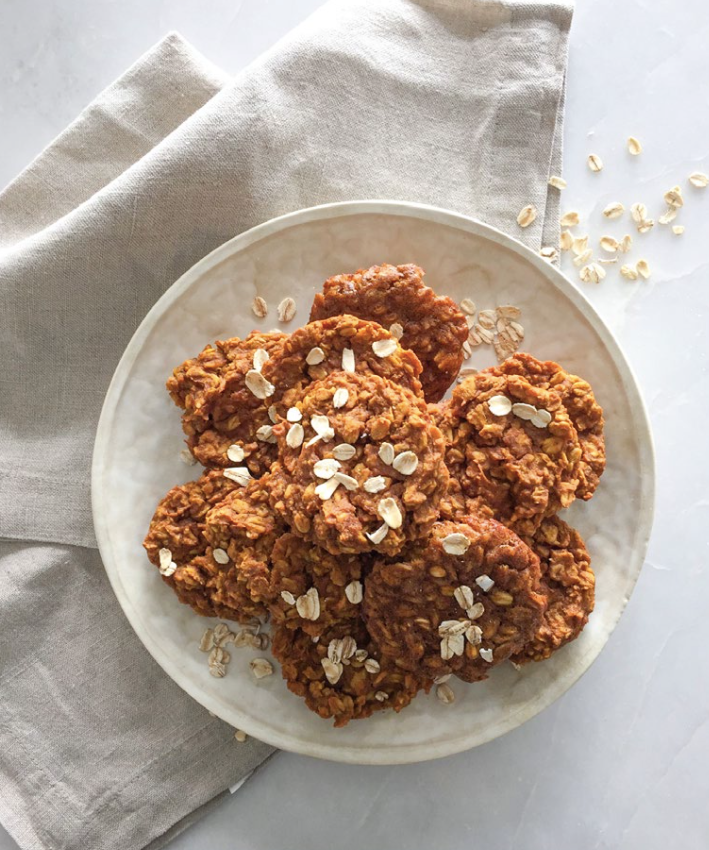 Pumpkin Muffin
By Katrina Scott on
Pumpkin Muffin Recipe
Makes 5-6 servings
INGREDIENTS 
Rolled Oats
Pumpkin Puree
Unsweetened Apple Sauce
Vanilla Extract 
Melted Coconut Oil 
Unsweetened Almond Milk 
Pure Maple Syrup 
Baking Powder
Baking Soda
Salt 
Cinnamon 
Coconut Oil Spray 
DIRECTIONS
Preheat the oven to 350.
Lightly spray a muffin pan with cooking spray. (Tip: use cupcake liners to take these on the go!)
Combine all ingredients in a food processor and mix until well combined.
Pour into greased muffin tins and bake for 15 minutes.
Recipe makes 10-12 muffins, so these are perfect for meal prep! Serving size is 2 muffins.