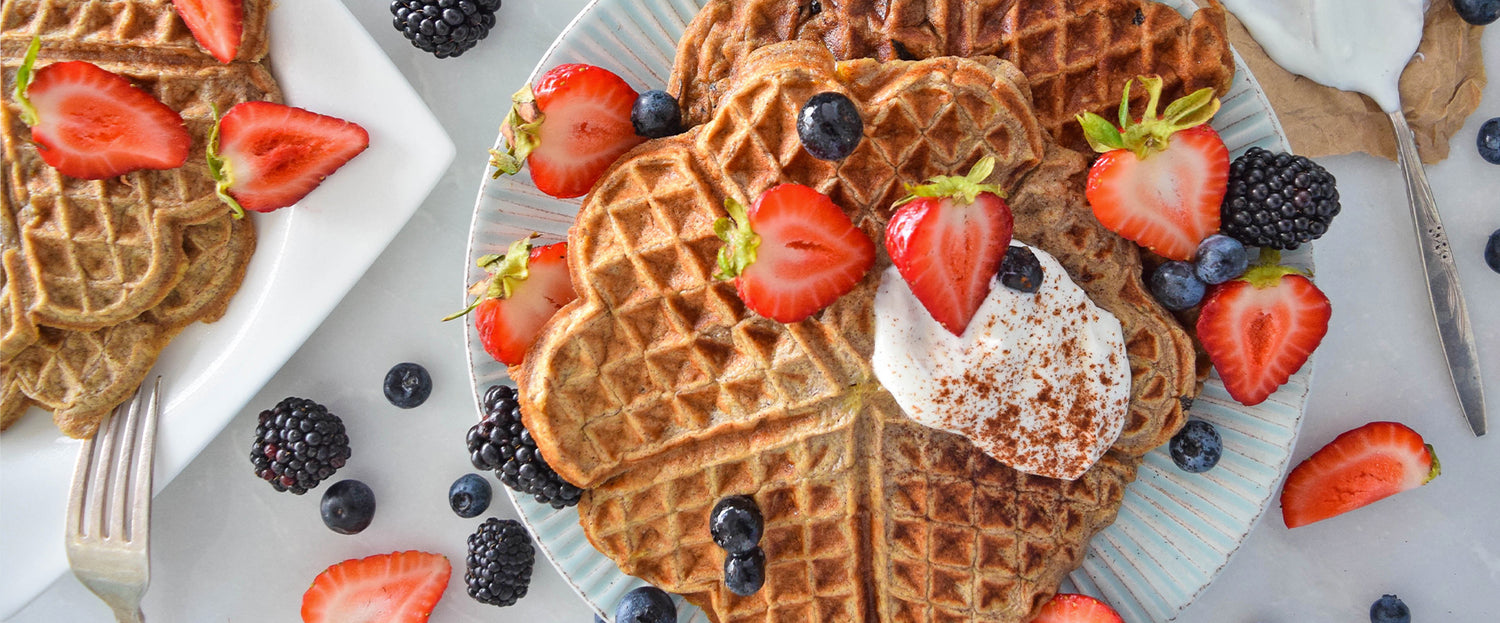 Tone It Up Protein Waffles!
By Katrina Scott on
Perfect Fit Protein Waffles! - Waffles are just pancakes with abs! Just like with our delicious Tone It Up Protein pancakes, this is one tasty breakfast you can feel good about indulging in. Filled with our plant-based protein, one serving will leave you energized and satisfied until lunchtime.  
WAFFLES
Ingredients: 
Tone It Up Protein
Banana, mashed
Almond milk, unsweetened
Egg whites
Cinnamon
Toppings:
Fresh berries
Honey or maple syrup
Your favorite yogurt
Directions: 
Turn on waffle maker and allow it to heat up.
Completely mash banana with almond milk.
Gradually stir in remaining ingredients. You can also add all ingredients to a blender.
Spray waffle maker with organic cooking spray and pour in batter.
Cook according to instructions, until done!
Serve with your choice of toppings. We love fresh fruit, yogurt and a drizzle of honey or maple syrup!
Waistline friendly waffles have arrived! And there's no need to wait until the weekend to dig in. We love making Perfect Fit waffles or pancakes all week long. Find your original Perfect Fit Pancake recipe HERE!
MORE TO LOVE