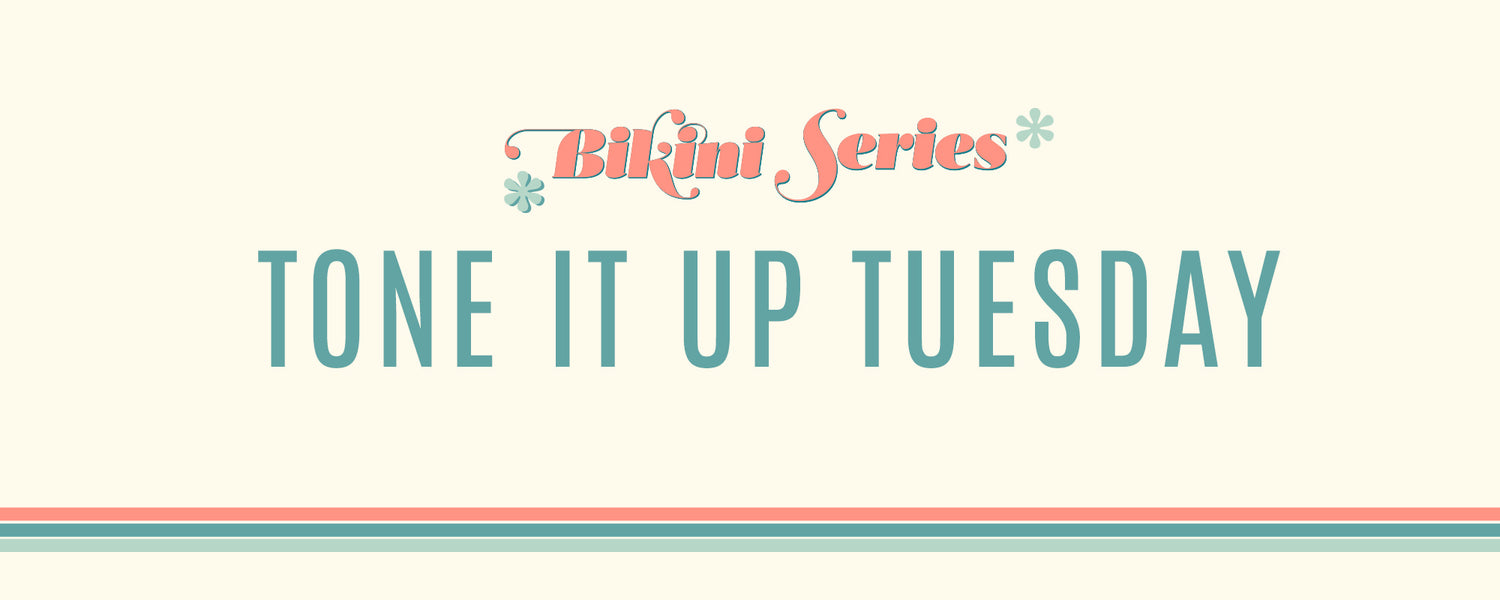 New KettleBell Booty Workout
By Katrina Scott on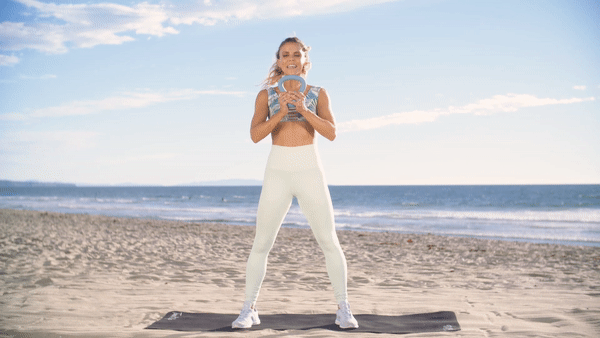 Hey sweet cheeks! Today's brand new KettleBell Booty workout tones and sculpts your gorgeous peach! This routine was one of my favorites to film cuz you know how much I love workin' the booty 😌  The moves target your lower body, majorly boost your metabolism, and up your heart rate. Plus, we love using kettlebells because they add an extra total body toning element to every move.
Pair this routine with your Daily Toning Moves (you can always find your moves FREE in your Studio Tone It Up app) for an extra booty burn! Those cheeks will be on FIRE 🔥🔥🔥 Go ahead and check out that beautiful bum in the mirror and give it a little love tap! And be sure to take a sweaty selfie with your kettlebell when you're done and share it on Insta #TIUBikiniSeries #KettlebellBooty!
At the end of this routine, we'll cool down together — remember to enjoy the stretch! It's so important to let your muscles recover and lengthen them through a deep stretch!
Can't wait to rock this routine with you boo!
xxo,
Kat
PS: How does a post-workout cookie sound? Heavenly, right?! We have the protein-packed chocolatey goodness for you below 😋

Get your Bikini Series workouts in your Studio Tone It Up app for iPhone and Android!


You can also watch on YouTube & Apple TV HERE!

Download your printer-friendly version HERE!


Post-Workout Chocolate Cookie
Makes 14 cookies (1 cookie per serving)
Ingredients:
1/2 cup buckwheat flour
1/2 cup chocolate Tone It Up Protein
1/4 cup coconut sugar
1/2 tsp. cinnamon
1/2 tsp. baking soda
Pinch of salt
1 egg
1/4 cup coconut oil
1/3 cup unsweetened almond milk
2 tsp. vanilla extract
1/2 cup dark chocolate chips
Directions:
1. Preheat oven to 350 degrees.
2. In a bowl, combine all dry ingredients. In a separate bowl, combine all wet ingredients. Mix wet ingredients into dry mixture. Stir until fully combined.
3. On a baking sheet lined with parchment paper, spoon out 2 Tbsp. batter per cookie.
4. Bake for 10 - 12 minutes or until toothpick comes out clean.