Mother's Day Brunch ♡ Pink lattes, rosé mimosas, & floral smoothie bowls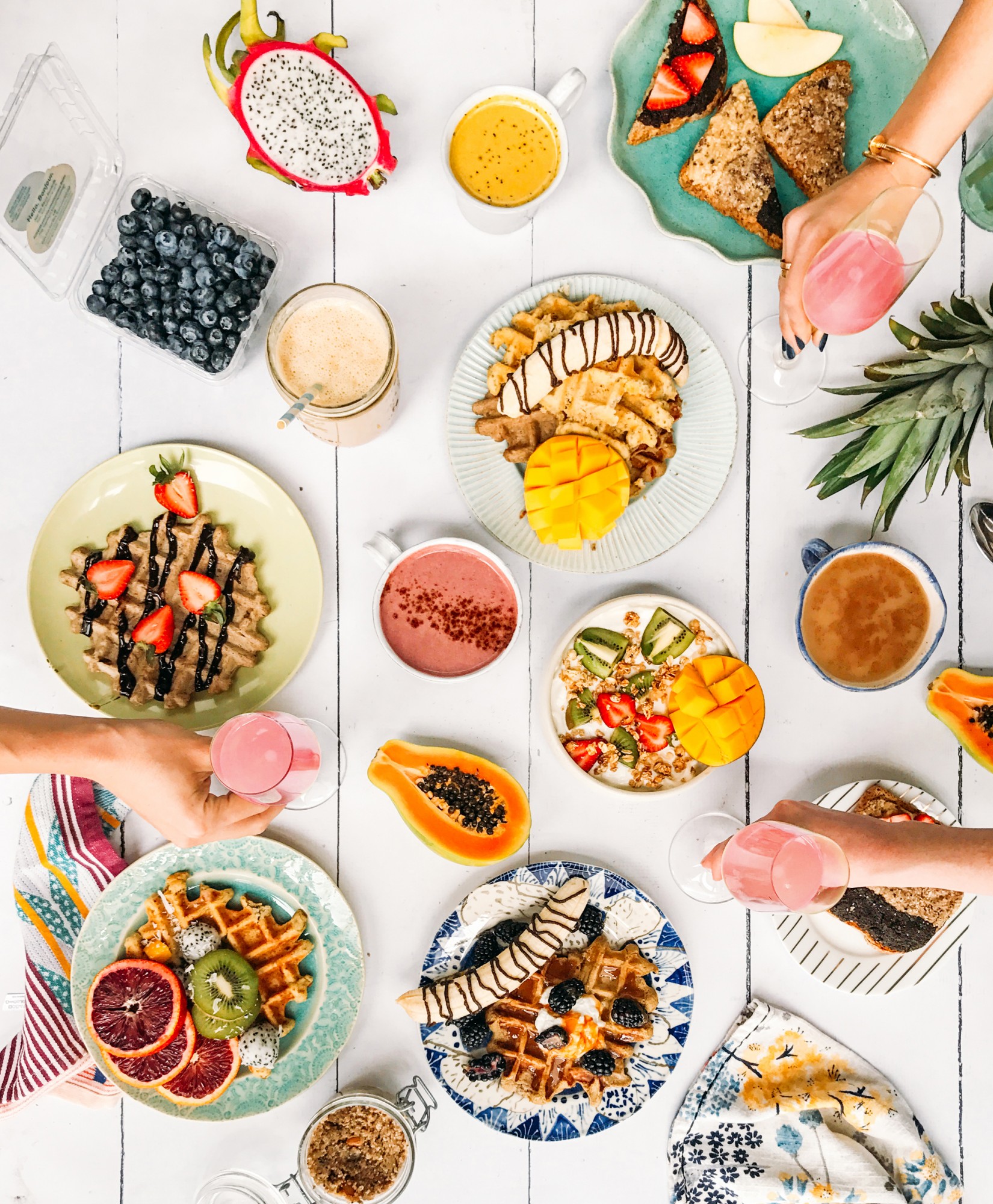 Mother's Day is coming up and we're so excited to celebrate all our beautiful #TIUmoms! You're such an inspiration to all of us.

Rosé Mimosa
Is it really brunch without a mimosa? ;)
It's so simple! Sparking rosé with a splash of grapefruit juice. Add some frozen raspberries to keep cool...and they look cute :)

Waffles on waffles on waffles
Waffles are the ultimate brunch food...especially Tone It Up Waffles! They taste so decadent and they're made with Tone It Up Protein so you know they're great for your bod. We love making tons of waffles (or pancakes!) for brunch with all different toppings ~ maple syrup, sliced fruit, yogurt, and even a little chocolate drizzle! ;) You can also make a toppings bar and let your guests pick their faves!
Try the recipe ~
Serves 4
Ingredients:
4 scoops Tone It Up Protein 
2  bananas, mashed
1/4  cup almond milk, unsweetened
1 cup egg whites
2 tsp. cinnamon
1. Turn on waffle maker and allow it to heat up.
***TIP- Make sure you have a non-stick pan OR the mini heart waffle maker from Target is amazing!
2. Spray waffle maker with coconut oil cooking spray and pour in batter. Make sure you put enough spray on the top and bottom! Cook according to instructions, until done
3.  Serve with your choice of toppings. Some of our faves: sliced berries, banana, mango, pure maple syrup, and almond or coconut yogurt. Make it extra special for the holiday with a drizzle of dark chocolate!

Butter her up...
With delicious homemade nut butters!! Our Nutella, PB + Date, and Creamy Cashew + Almond butters are a total dream and super easy to whip up. Just spread 'em on Ezekiel toast and top with sliced fruit!
Try them out HERE!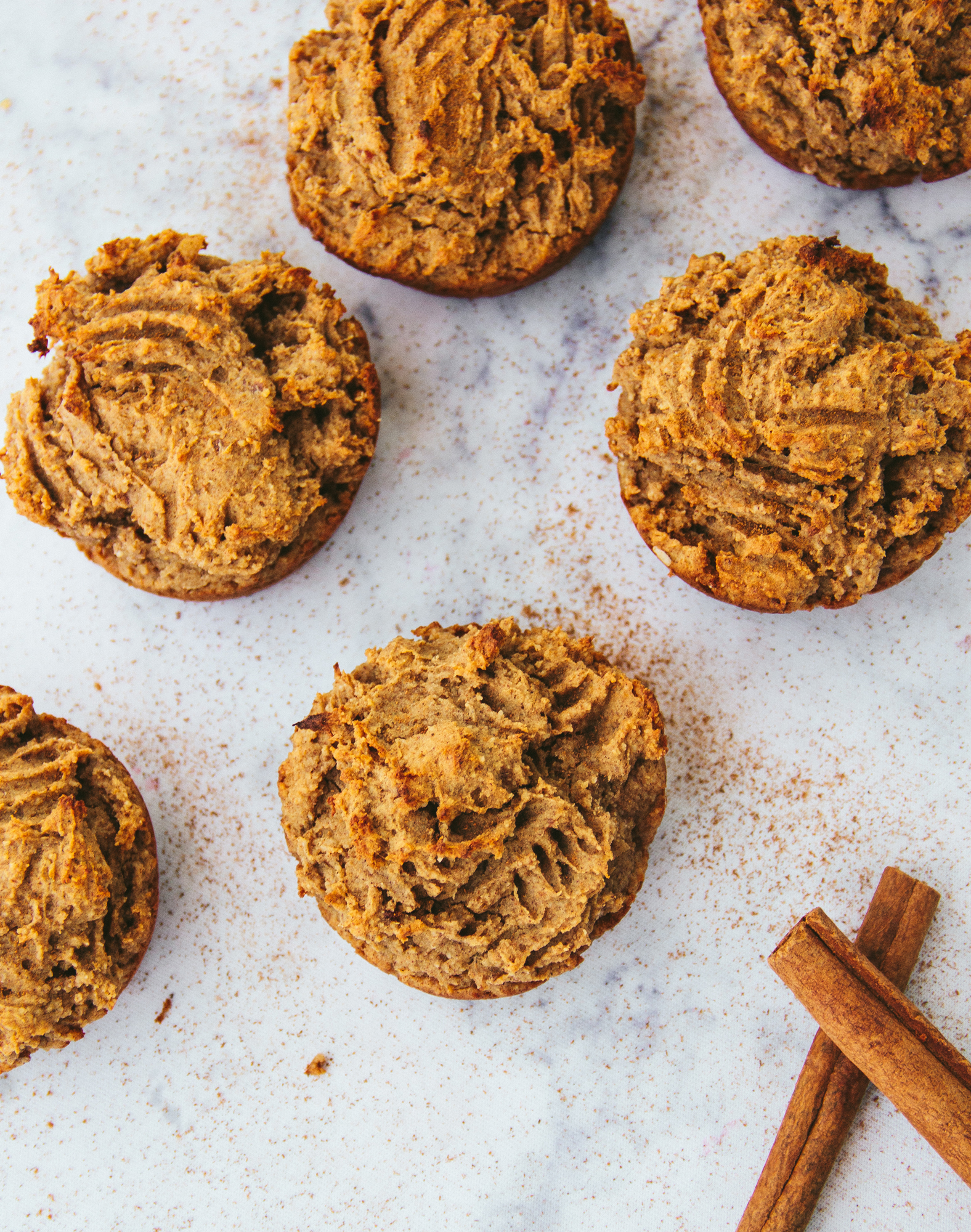 Mmm...muffins!!
We're for sure whipping up some of our fave muffins this weekend and sharing them with fam and friends. Our current obsession: the Snickerdoodle Muffins from the Bikini Series Edition of the Tone It Up Nutrition Plan. Every time we make these for someone, they freak out over how good they are and immediately ask us for the recipe. Your mom will LOVE them too!!
Grab the recipe HERE!

Love ya a latte
Fill up her cup with one of our favorite new trendy lattes ~ a Beet Latte, Golden Milk, or Chai Latte. The Beet Latte also has that pretty in pink color that makes it extra special!
Get the recipes HERE!
Decorate Pretty Smoothie Bowls
~ Decorate with edible flowers!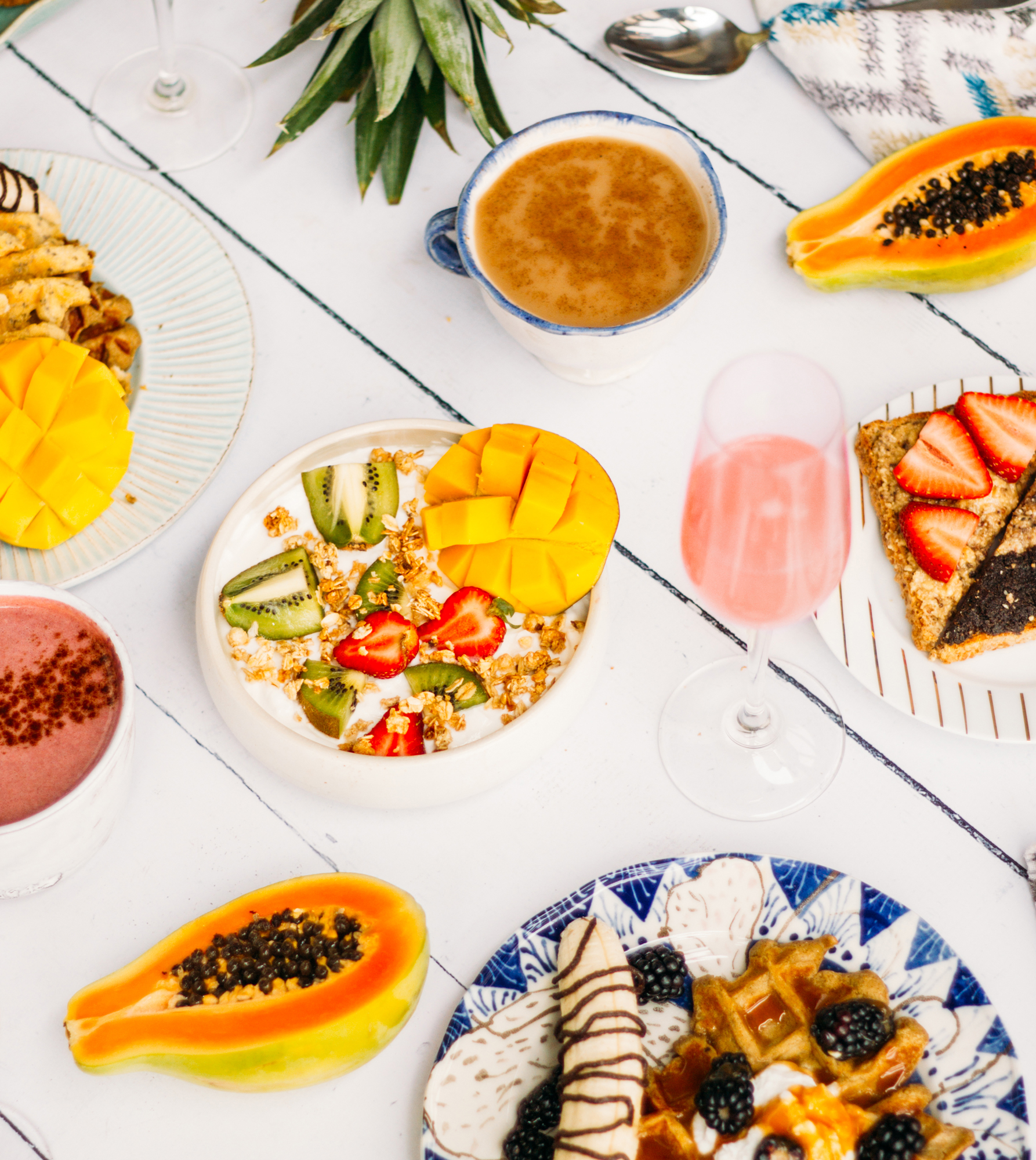 Watch the video below for a step-by-step guide to slicing fresh mango and making it look super Insta-worthy!

Special shoutout to all our TIU mamas. You're gorgeous & inspiring! Xxo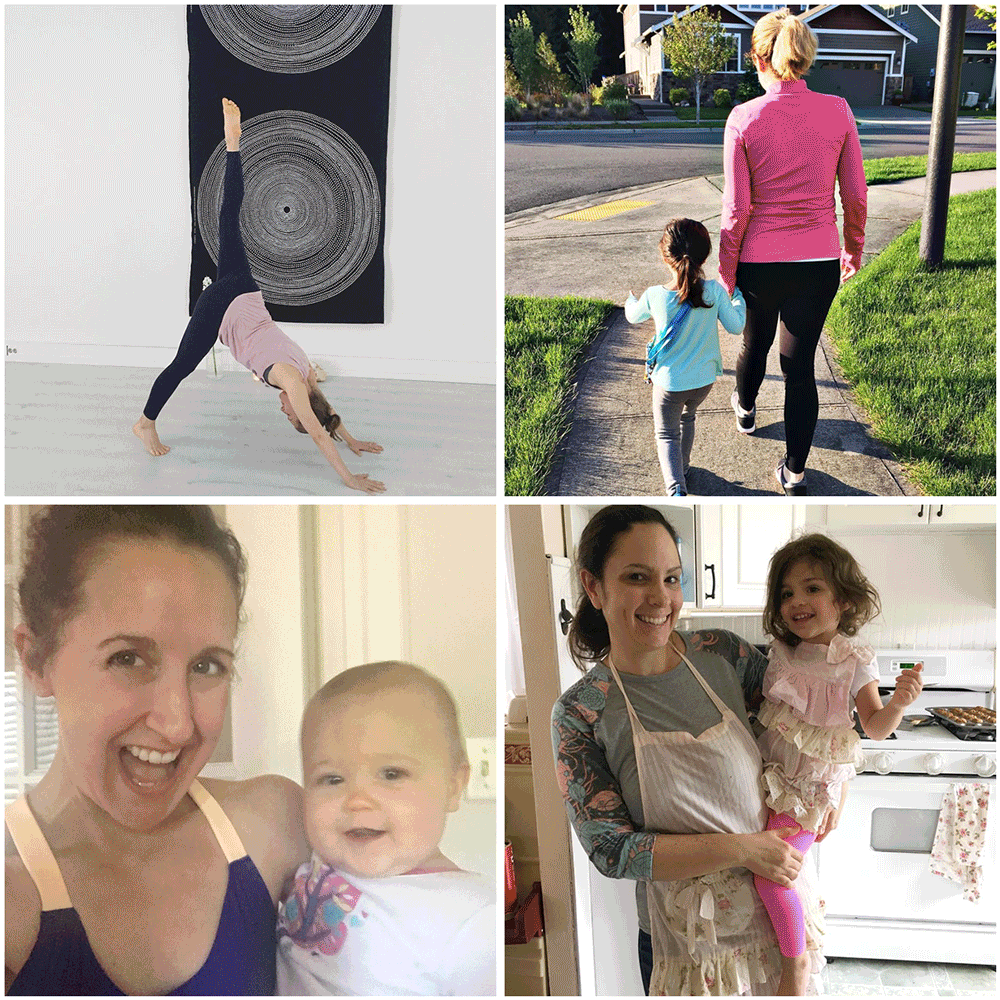 [wpurp-searchable-recipe]Mother's Day Brunch - - , ; - Breakfast in bed, anyone? - Breakfast - Holiday Specials - Recipes - best brunch recipes - best healthy pancake - healthy brunch - healthy brunch recipes - healthy cocktails - healthy pancakes - healthy waffles - it - karena - karena dawn - katrina - katrina scott - mother's day brunch - mother's day recipes - mothers day - TIU - tone - Tone It Up - up[/wpurp-searchable-recipe]