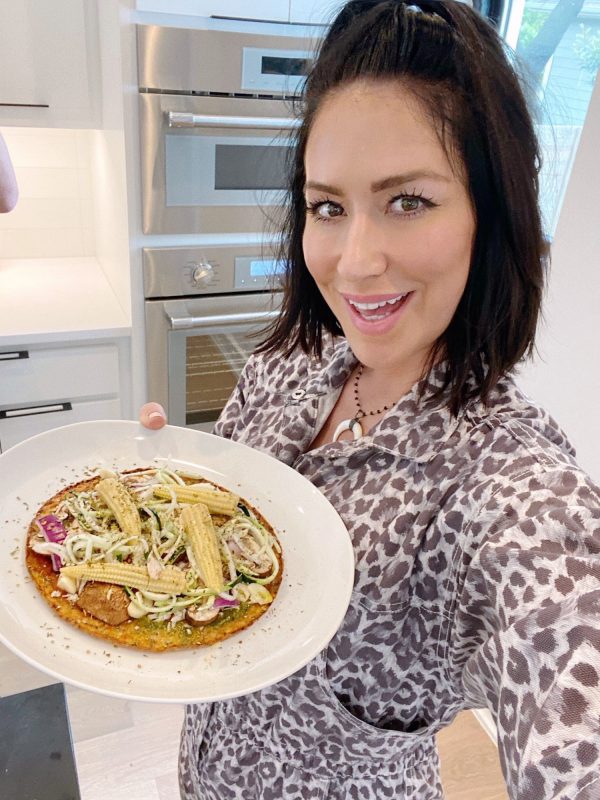 Make Easy Cauliflower Pizza with Karena & Bobby ~ NEW Video!
By Katrina Scott on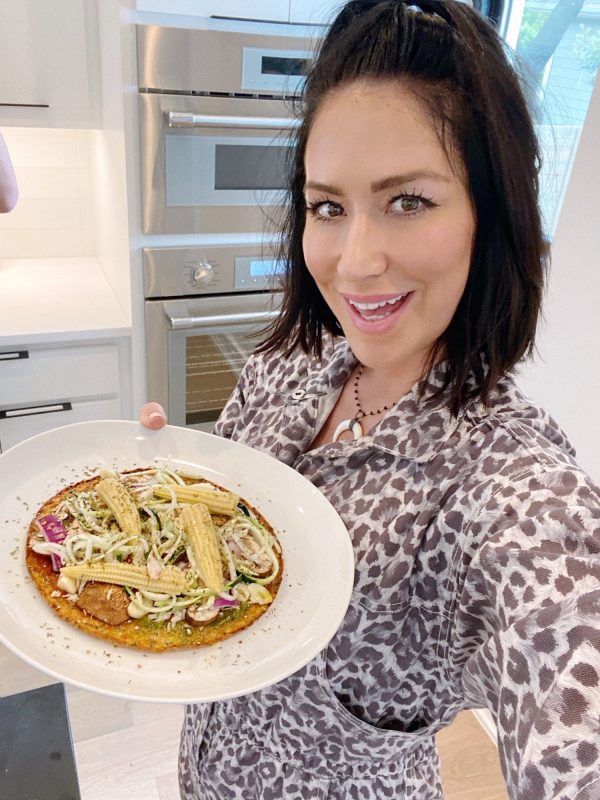 Buongiorno beautiful! Bobby and I have been cooking a ton lately! Anyone else?! Cauliflower pizza has been one of our go-to easy dinners, so we filmed a little video for ya sharing the recipe 🍕😋
Cauliflower pizza is the perfect meal right now because you can always change it up, so you'll never get bored and you can use whatever ingredients you have on hand at home. And it's perfect for families because you can make a lil' buffet and everyone can personalize their own pizza. (Bobby is pretty traditional with his pizza, and I want ALL the toppings!). 
Check out the video below to see our creations! Plus, you can find this recipe and SO MANY more in your Tone It Up App. 
Enjoy babe!
xxo,
Karena, Bobby, & Tiki 

Easy Cauliflower Pizza Recipe
Looking for more quick, delicious, & healthy meals to make at home?! You can now access recipes in your Tone It Up app, so you have everything all in one place! You'll find this recipe + tons more new summer meals!

Love HIIT, strength training, and yoga? Join us in the Tone It Up app for hundreds of fun and effective workouts you can do right at home!

[wpurp-searchable-recipe]Make Easy Cauliflower Pizza with Karena & Bobby ~ NEW Video! - - , ; - - Dinner - Lunch - Nutrition Plan - Recipes - bobby gold - karena - karena and bobby - karena and katrina - karena dawn - katrina scott - nutrition plan - recipe - summer tone up - tone it up app - Tone It Up Nutrition Plan[/wpurp-searchable-recipe]