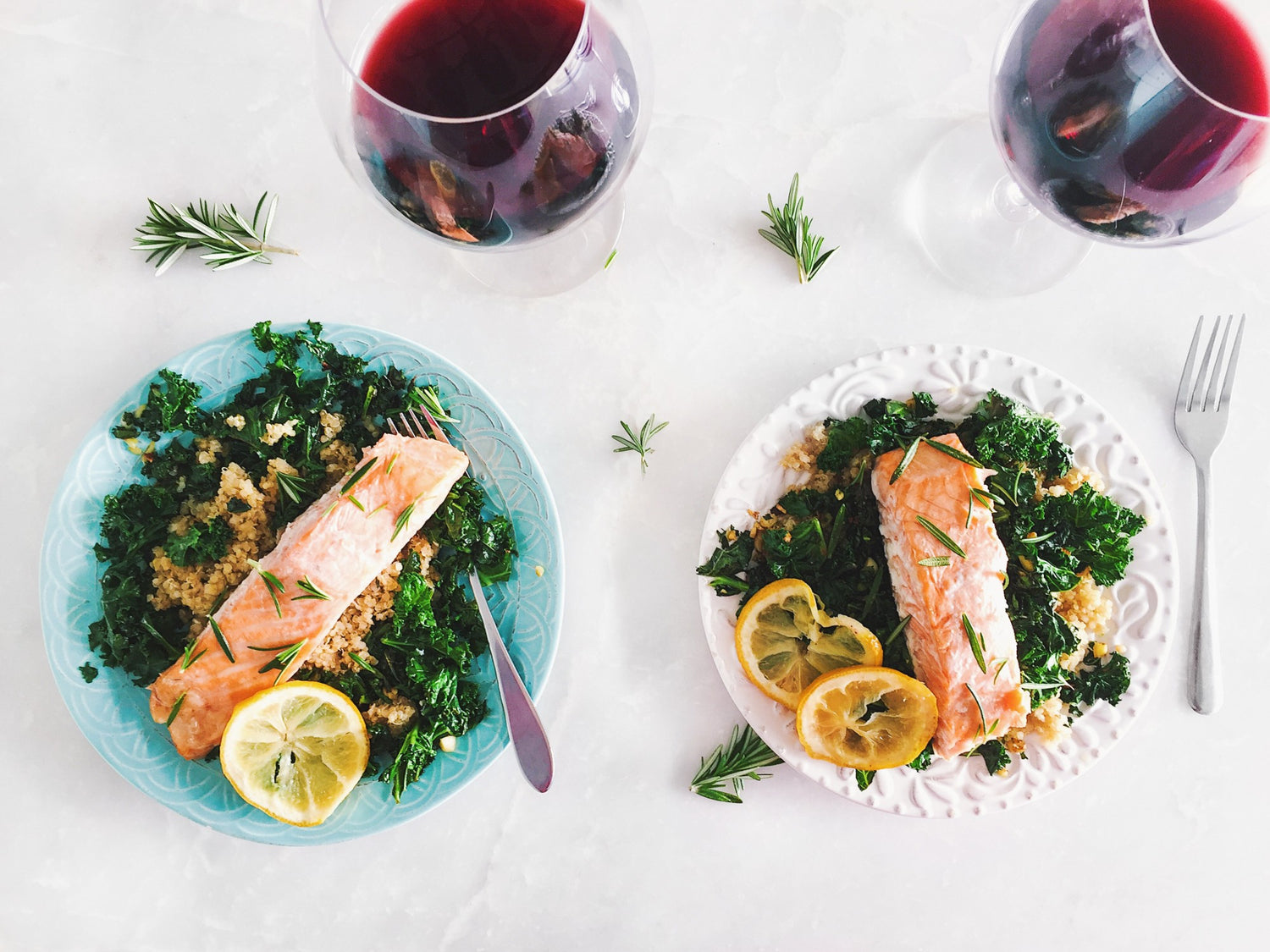 Kat's Salmon Bake
By Katrina Scott on
Kat's Salmon Bake - - salmon fillets (6 oz. each), fresh rosemary, lemon, olive oil, garlic, minced, kale, stems removed and leaves chopped, salt, cooked quinoa (optional)
Preheat the oven to 350 degrees.
Create a tin foil "boat" big enough to hold both pieces of salmon. Add the salmon, fresh rosemary, lemon juice, and 2 tsp. olive oil. Pinch the top of the foil together so the salmon is sealed inside. Bake for 25 minutes.
While the salmon is cooking, put a large pan over medium-low heat and add the remaining 2 tsp. olive oil. Add garlic, chopped kale, and pinch of salt. Lightly sauté for 3-5 minutes, then remove from heat.
Place wilted kale on a plate and top with cooked salmon. Feel free to also pair with 1/2 cup cooked quinoa per serving! 
I like to keep it simple on Valentine's Day so that I'm not stressed about cooking. Brian and I love to make this super fresh salmon bake with lemons and fresh rosemary. And ya know how much I love kale! I'll be pairing our salmon with some lightly cooked kale with garlic and olive oil! So much yum.