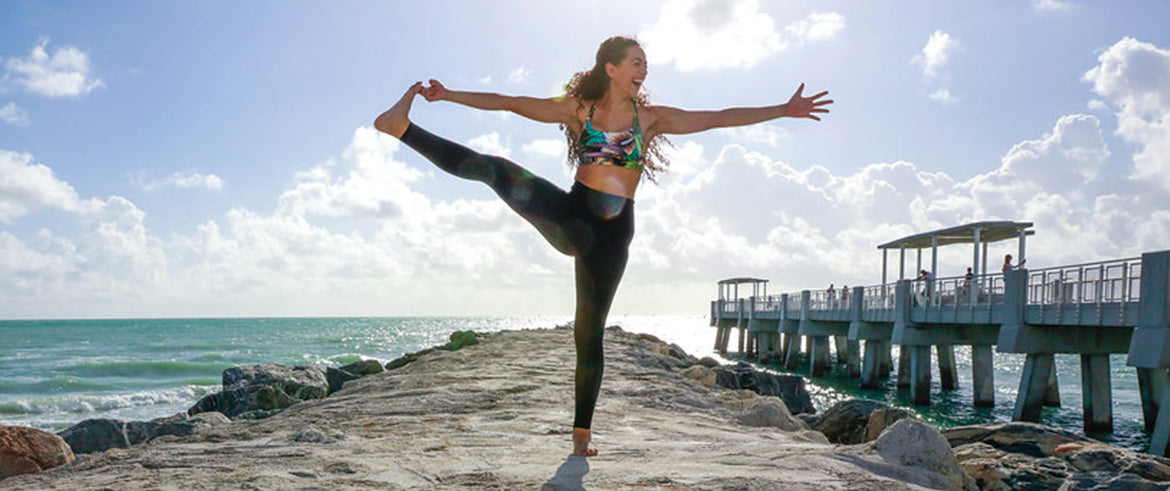 Gentle Yoga Flow Routine with Yami
By Tone It Up on
Join your trainer Yami for some Gentle Yoga 🧘🏻‍♀️ today!
Need a little TLC? Try this 30 minute yoga flow to help you release the tension from everyday life. All you need is a yoga mat or a soft surface! 🤍
When I started thinking about going live for this, I said let's do a booty workout, but my body was not ready for a booty workout, so today we're going to flow. We're going to do a gentle yoga flow because the body needs what the body needs, right? 
If your body feels like it needs to do something and I've moved on, feel free to do what you want. This is your time for you. This is your time to connect with yourself. There's so much going on and so much commotion that sometimes we forget to put ourselves first. So this is your time. 
Follow along with Yami's Gentle Yoga Flow in the video below. 
As you complete this routine take inventory of how your mind feels, how your body feels, how your heart feels and I want you to carry that for the rest of your day. Thank you so much for taking time out of your day to join me,  flow with me. Thank you for taking time for yourself, you've already done so much.
For more, Try the 14 Day Yoga Sculpt Program in your app today! 
You can also find all your gentle yoga routines in your app.