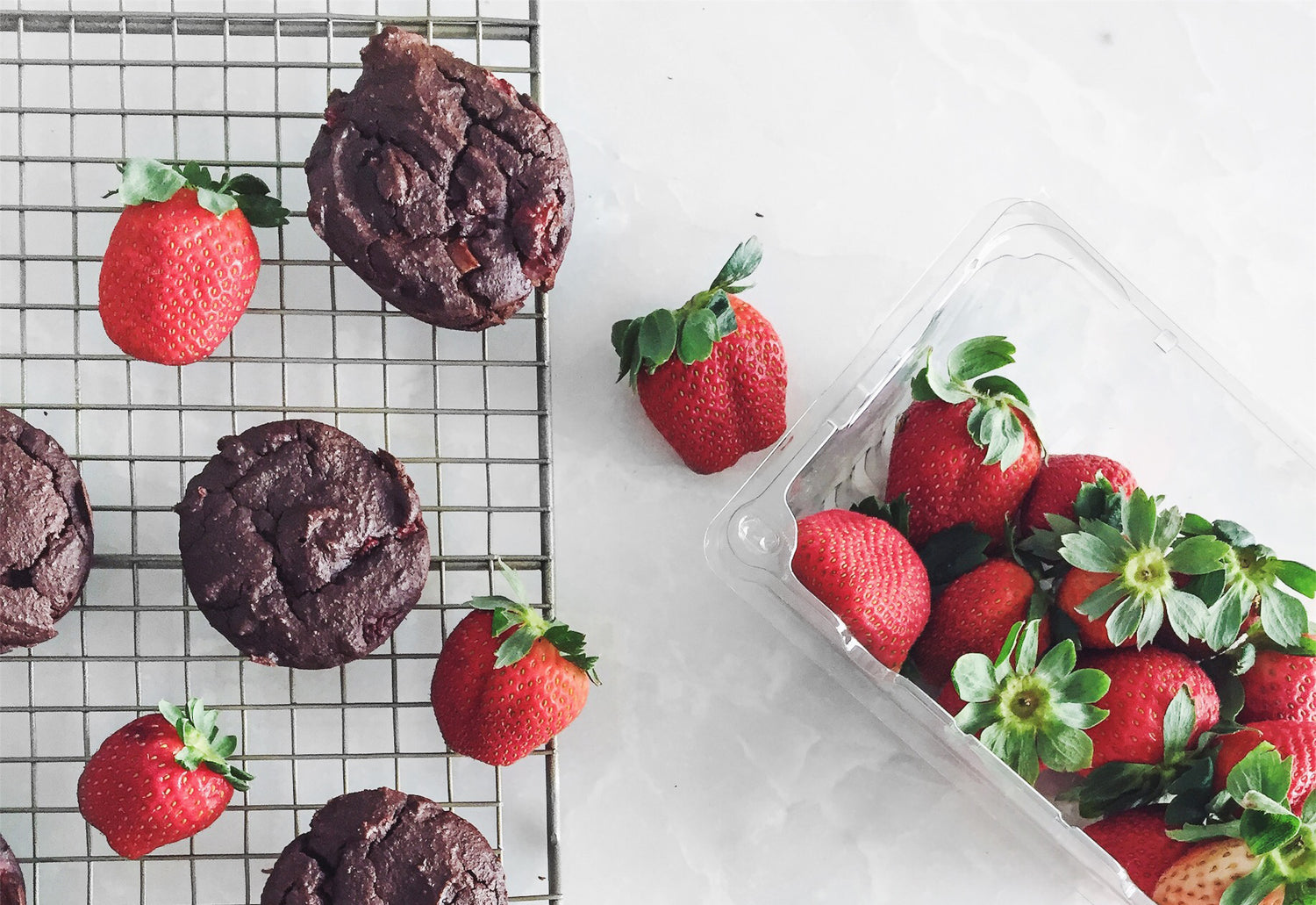 Healthy Chocolate Berry Muffins Your BAE Will Love Too
By Tone It Up on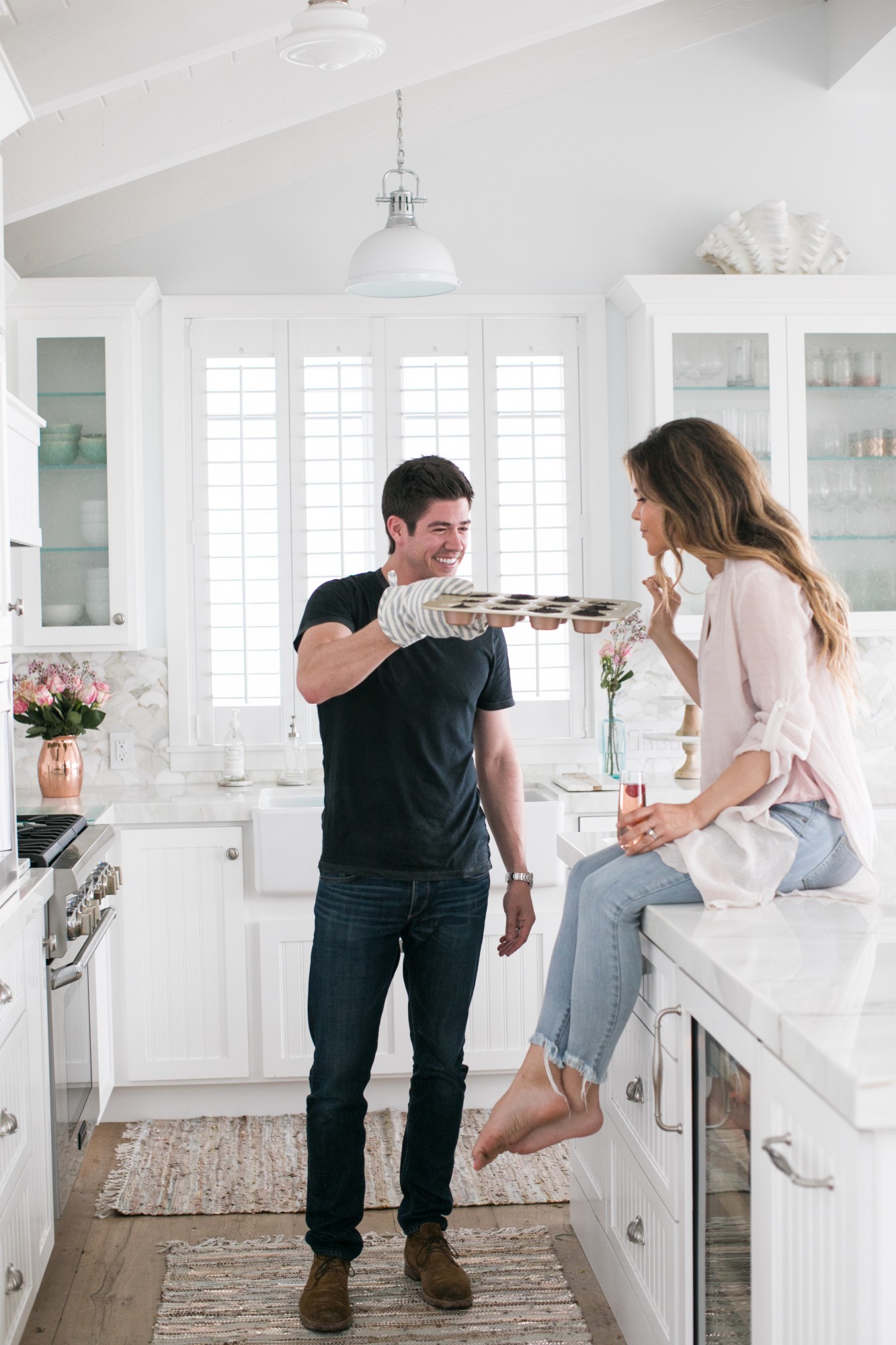 Hello, stud muffin! 💕
In case ya didn't know, Brian is an AMAZING chef! He's always whipping together our dinners and cooking me absolutely delish meals. The "lean bowl" from the #TIU31 Meal Plan was actually 100% inspired by Brian and what he cooks almost every night! This year for Valentine's Day, I wanted to make something special for him. I put together a totally yum gluten-free muffin recipe that uses
Tone It Up Protein
 and almond meal as the base. And it's an absolute dream. This sweet treat contains 8 grams of protein and 5 grams of fiber to keep you satisfied all the way to lunch time. Whip up a batch of these and share with your boyfriend, dad, brother, grandpa, uncle, and any other studs you've got in your life! ;)
Ingredients:
Almond Meal
Unsweetened Cocoa
Baking Powder
Salt
Pure Maple Syrup
Unsweetened Coconut Milk (from a carton)
Eggs
Vanilla Extract
Coconut Oil, melted
Chopped Strawberries
Coconut Oil Spray
Directions:
Preheat oven to 350 degrees.
Spray muffin tins with coconut oil spray.
In a bowl, combine all dry ingredients and whisk.
In a separate bowl, combine all wet ingredients (except for the strawberries) and whisk to combine.
Pour wet ingredients into dry and stir to combine.
Gently fold in the strawberries.
Pour batter into muffin tins. Bake for 25 minutes. Allow to cool before eating.
In honor of Valentines Day, whip together this chocolate-y goodness muffin for all the studs in your life. Brian loved 'em! ;)