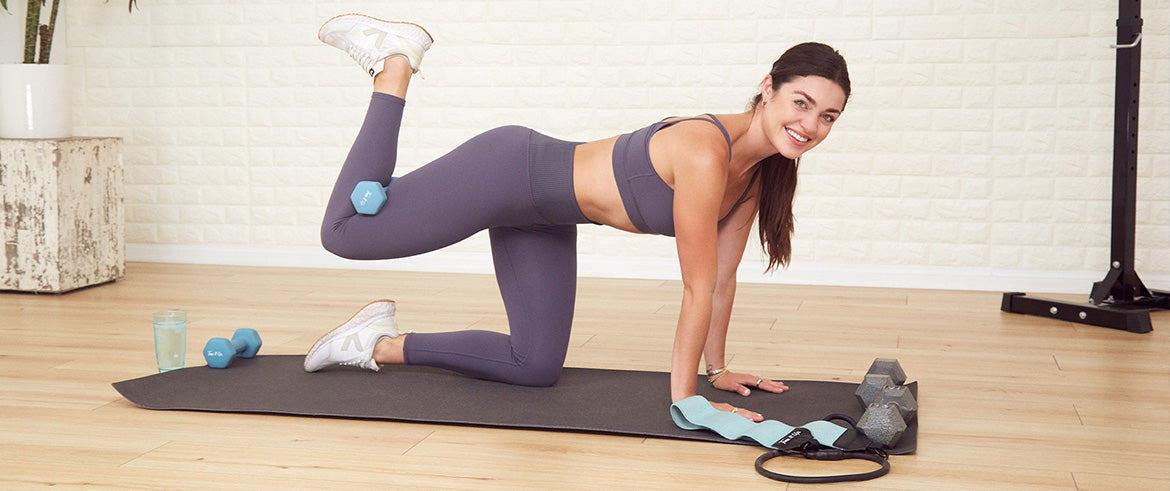 Booty Circuit with Tori!
By Tone It Up on
Get a dose of light cardio mixed in with your booty work — the perfect recipe for turning up the burn on your backside while boosting that metabolism! You'll work through three circuits, two rounds each, with 45 seconds of work and 15 seconds of rest.
 This is your Booty Workout Circuit Routine with your trainer Tori. We're going to go through 3 circuits two times each. For this workout you might want to have 10 pound dumbells, 5 pound dumbells and your Tone It Up Squat Bands! You can also do this workout without any equipment at all! 
For more Booty Workouts take a look in your Tone It Up App.