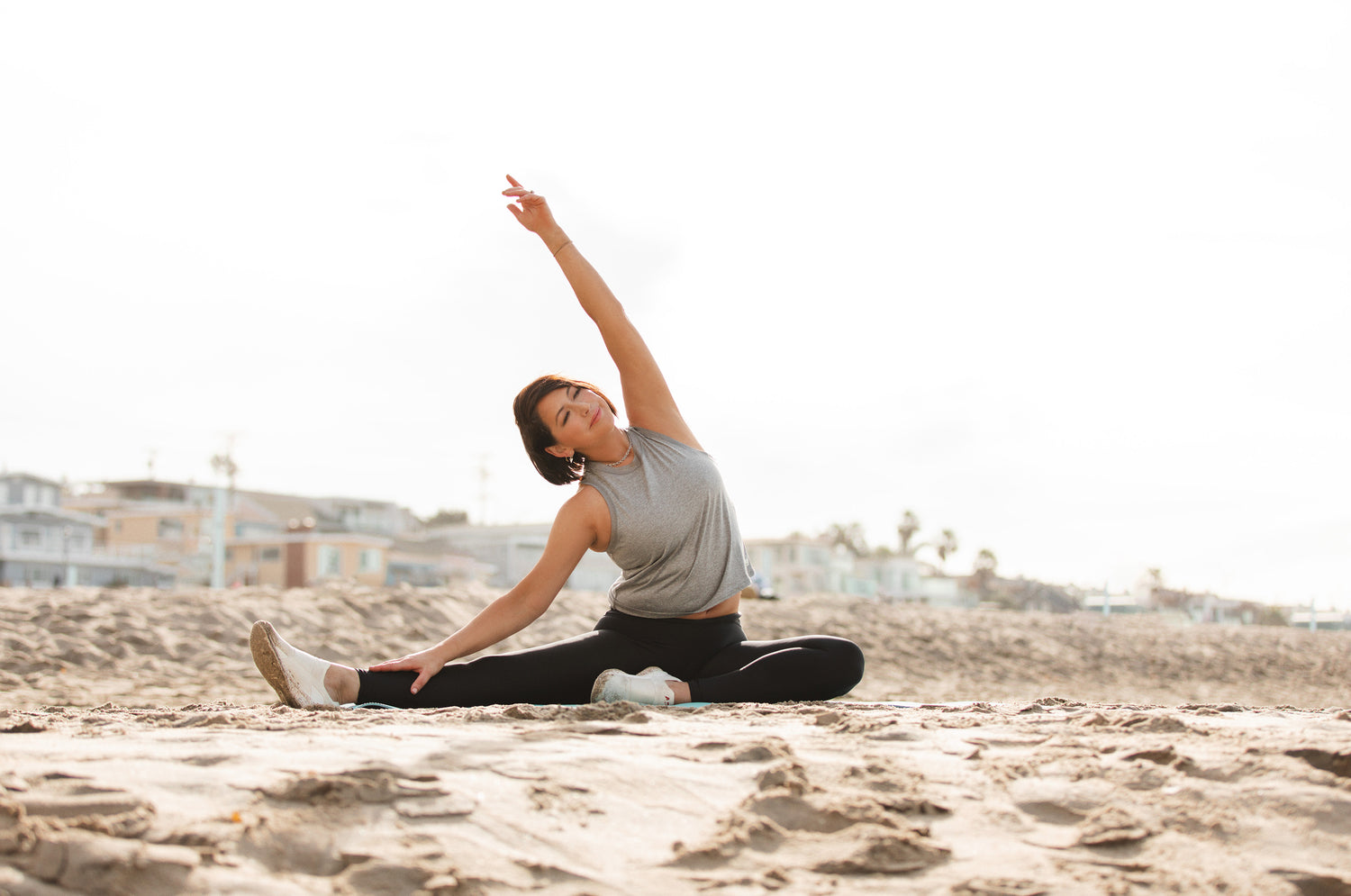 3 Reasons We Love Yoga for the Mind and Body
By Tone It Up on
How's your September going so far? Anyone else feeling a new surge of energy as we head into fall soon?! 
September is National Yoga Month, and we're here to celebrate this beautiful practice we love so much 🧘‍♀️ We both started doing yoga years ago (our first friend date was taking a yoga class together!), and it was transformative for both our workout routine and our mental health. There's really nothing like yoga to strengthen and lengthen your total body, bring you into the present moment, and make you feel calm, peaceful, and centered. 
Here are just a few of the many reasons we love yoga for your mind and body: 
Improved flexibility and mobility: Yoga will stretch your muscles and gradually make you more flexible, which is key because it helps prevent injuries and improves your posture. Yoga boosts your mobility, too — your body's ability to move through a range of motion with control. That translates to moving better as an athlete in any workout — and through everyday life pain-free! 
Reduced stress: Research shows that regularly practicing yoga can lower cortisol levels, the main hormone associated with stress. Yogis also report better sleep and quality of life. 
Increased strength & muscle tone: With or without weights, you'll strengthen and tone your total body — shoulders, legs, booty, and core included! Balance and stability are a major bonus, too! 
We also love that there are so many variations of the practice. Whether you're looking for a slow restorative flow or a more intense yoga sculpt routine, we have it ALL in the TIU app! 
Here are a few ways to get into the flow this month...and beyond: 
In this 2-week program, you'll get the perfect balance of at-home yoga routines — from yoga sculpt, to cardio flows, to gentle morning stretches. This is the perfect program if you're looking to jumpstart or get back into your yoga practice. After 14 days of regular practice, you'll tone your total body, boost your flexibility, and build an energizing and re-centering practice to carry into your day! If you're doing the program, make sure you tag us in your checkins on IG and use the hashtag #TIUYogaSculpt. 
If you're feeling in more of a mix-and-match kind of mood, go for it! We have three channels dedicated to yoga On Demand in the app — yoga, gentle yoga, and yoga sculpt. Listen to your body and go for the routine that's calling to you. Your body knows what it needs! 
If you're feeling energized, you can also combine a yoga routine with a light jog or walk outside to get some cardio in and get out in nature. The combination of yoga and nature is extra powerful for lowering cortisol and reducing stress. 
We can't wait to practice with you this month 🙏  
Namasté!
For more, Learn how to find your mantra here!