2nd Trimester Pregnancy Vlog! Body Image, Workouts, & Embarrassing Moments
By Katrina Scott on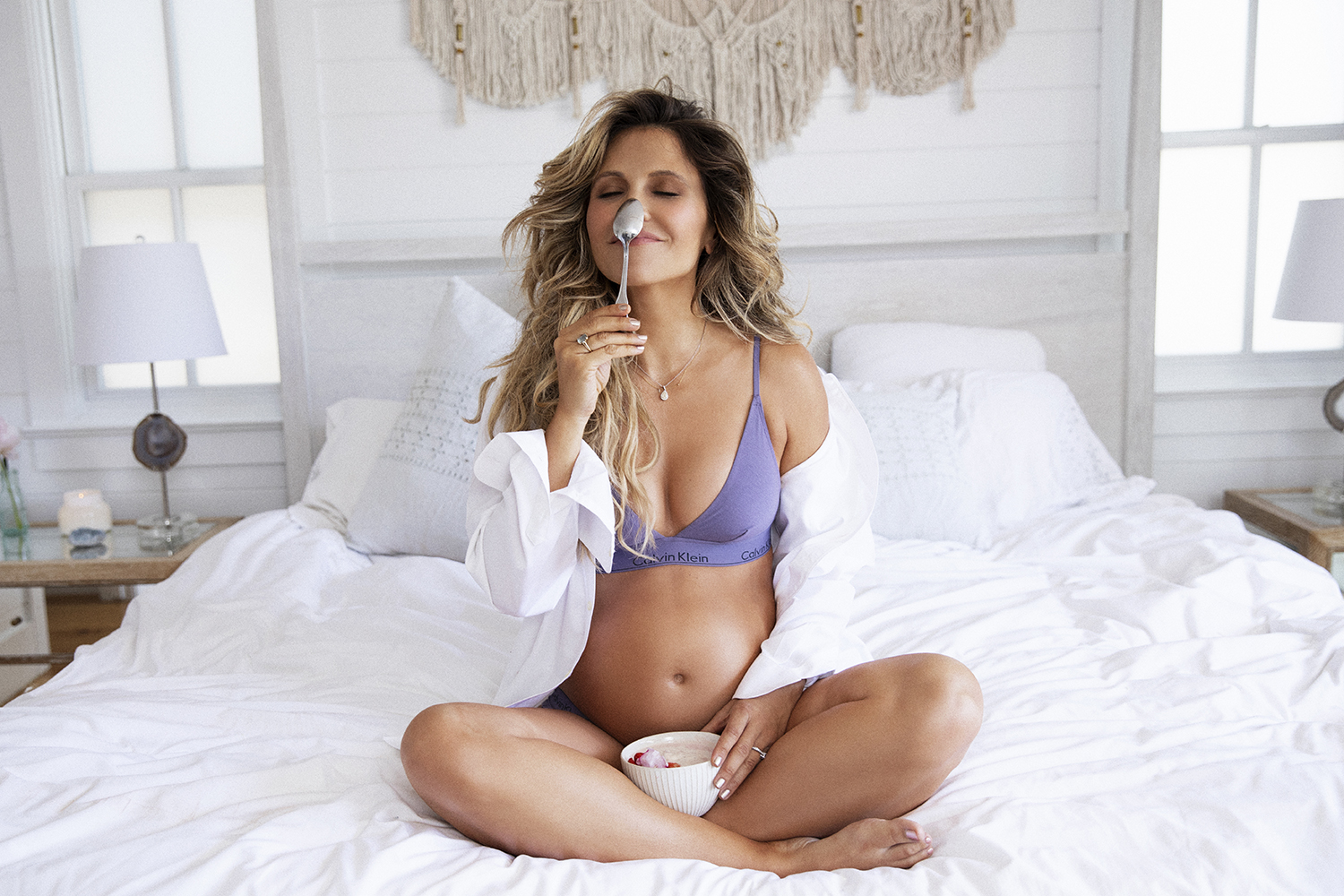 Hey loves! Thank you so much for all your advice, support, and love during my pregnancy so far. It's incredible to know we're on this journey together and I can always turn to my TIU mamas and mamas-to-be! Every stage and every change is SO beautiful and I'm grateful we can experience it as a community. 💗
Today I'm so excited to share this new vlog I filmed all about my second trimester! (Check out my first trimester vlog too if ya missed it!) I'm answering all your questions about my pregnancy workouts and how they've changed, my cravings, body image and positivity, my fave outfits right now, pregnancy-safe beauty products and skincare tips, embarrassing moments, and how I'm feeling. Anyone else constantly out of breath? haha Seriously I'm out of breath just sitting here typing! 😂
Comment below with some of your own pregnancy embarrassing moments and any more questions for me! I'll be filming more videos for you! 
Love you girls!
xxo,
Kat & Baby Bella :) 

You can also watch on YouTube & Apple TV HERE!

Last weekend I had my baby shower and revealed our baby girl's name!!! Brian and I actually named her 15 years ago! We said if we had a daughter one day, we'd name her after our grandmas...and now Isabelle Margaret is on her way! ✨
This painting is by my grandma Isabelle and the shell is the actual shell she painted <3 I've been saving it forever in hopes to have a little girl some day!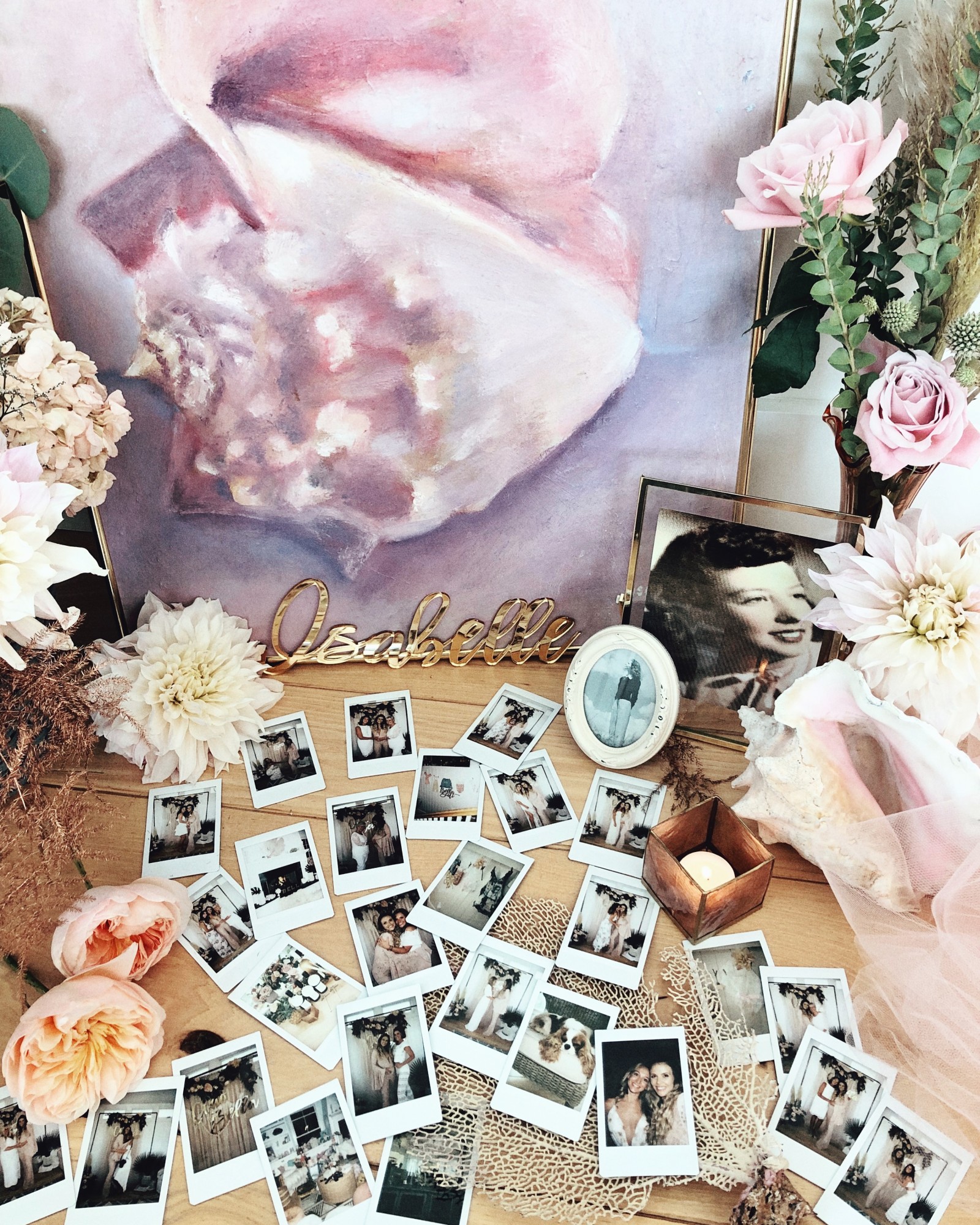 My Second Trimester Workouts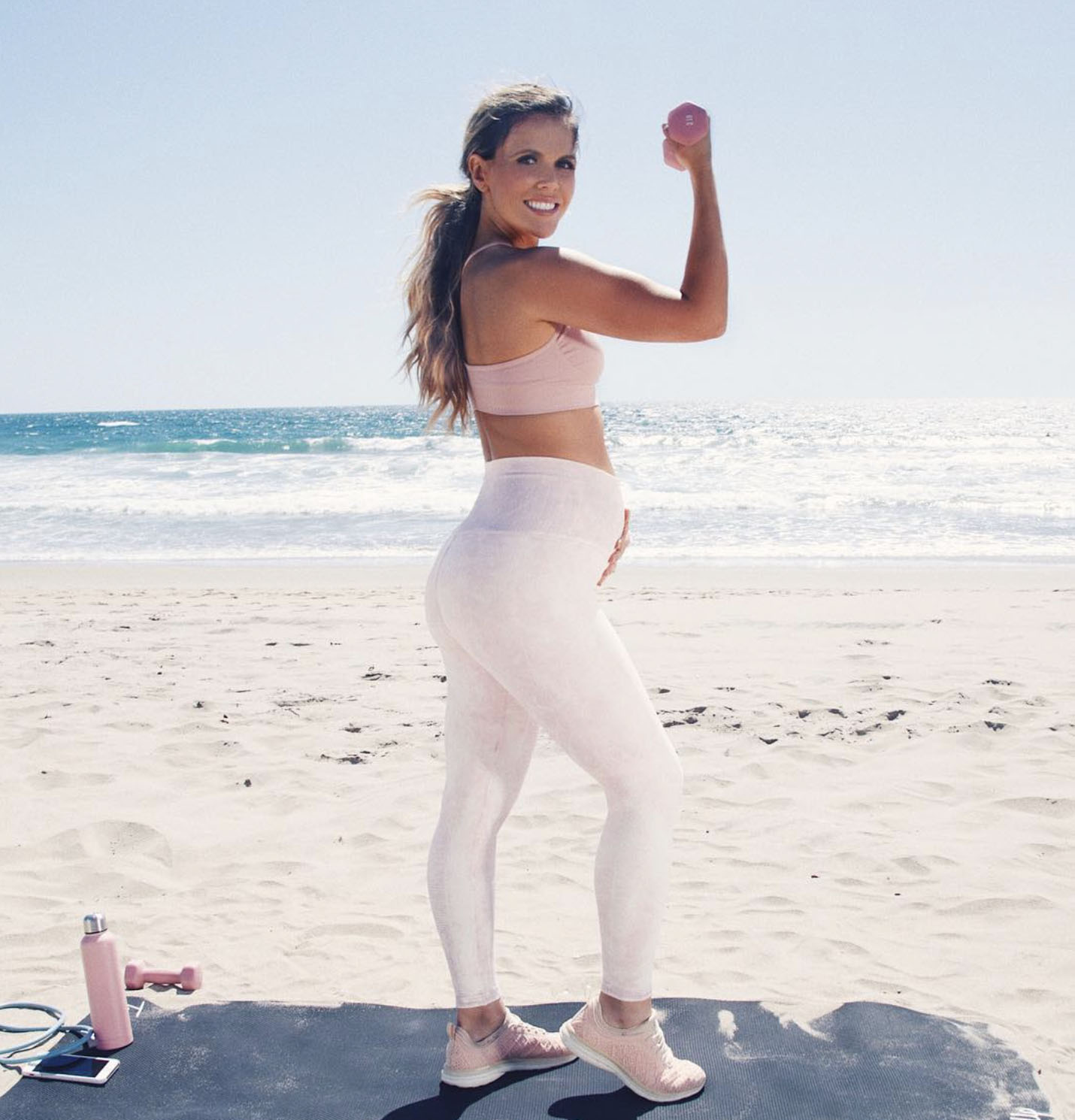 In my first trimester, I focused on walking + daily toning moves in the TIU App when I could and giving my body the rest it needed. This trimester, I've been feeling more energized and stronger so I've been working out longer and my walks are getting brisker.
I'm not doing HIIT but the weight training workouts and Daily Moves in Studio Tone It Up have felt amazing for me. And the new pregnancy channel in your Studio Tone It Up app is everythingggg.
Download your app here! You're going to LOVE all the workouts!
Android babes, we're perfecting your channel for you! Just search "prenatal" in the On Demand section and all the workouts will pop up. 
My girl Kristina also shared prenatal workout modifications for you and you can find more in in my first pregnancy vlog!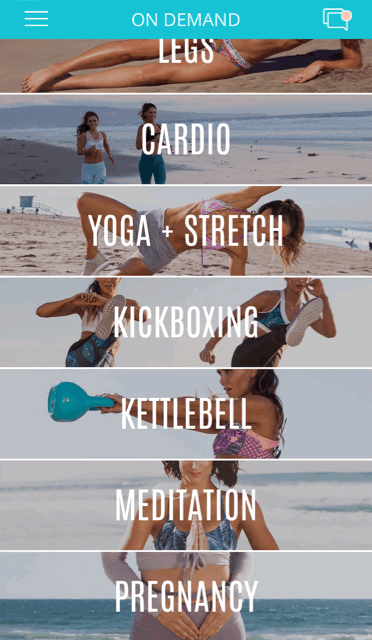 My Go-To Smoothie
I've been craving Piña Coladas this summer... can ya blame me!? So I've been having this:
1 handful frozen pineapple

1 handful frozen sliced banana

1 cup vanilla almond milk (coconut milk is good here too!)

1 Tbs coconut shavings

1 scoop vanilla

organic Tone It Up Protein
*** A lot of you ask if Tone It Up protein is okay to have during pregnancy! I've been having it almost every day! I love and trust our ingredients and I showed my doctor the few ingredients that we use, and she said they're great. Remember, not all protein powders are created equal, so best thing to do is bring your tub to your doctor! Tone It Up Protein is clean and the ingredients are made from plant-based, whole foods (pumpkin and pea)- so I personally feel great having it. Just as always, check with your doc!

Cravings…Gimme Allllll The Ice Cream!
Ice cream, ice cream, and more ice cream! Haha. I've been loving coconut ice cream-- and when Brian and I go out, we'll go on ice cream dates. When I can't eat ice cream, I've been having yogurt parfaits and coconut yogurt smoothies! 🍨I wrote a whole post on pregnancy cravings, what they mean, and healthy recipes for you here!
What else am I eating?
I'm following the Tone It Up Nutrition Plan, but just upping my portions and when I'm hungry~ I'm eating :) I'm incorporating a lot of healthy fats too in avocado, trail mix, nut butters, coconut, and oils. I've been eating a ton of fruit too! Gimme all the grapes and watermelon!
My Skincare and Makeup

 Faves right now!
For make up, I've been obsessed with the below:
Pregnancy Outfits
I've actually been getting a lot of my clothes from Forever 21! I order cute flowy dresses and rompers online and just size up so I will be able to fit into them as my bump grows! The trick is to search for exactly what you're looking for, since there's so much. I'll search rompers, knit dresses, and maxi dresses. I also ordered some great basics from nakedwardrobe.com which has some cute knit dresses that are higher quality and stretch. 
For workout clothes, Avocado is still my fave I size up or they have maternity pants. I also love the Lululemon align pants and I've sized up a couple times throughout my pregnancy! Plus I know I can wear them after pregnancy :)
Oh! And this bra has been the best thing I ever purchased! It's Calvin Klein from Urban, and I'm so happy I got it, because I wear it allll the time!
I also love this Calvin Klein triangle bra (I'm wearing it in the pic above!)
Also... the Calvin pants!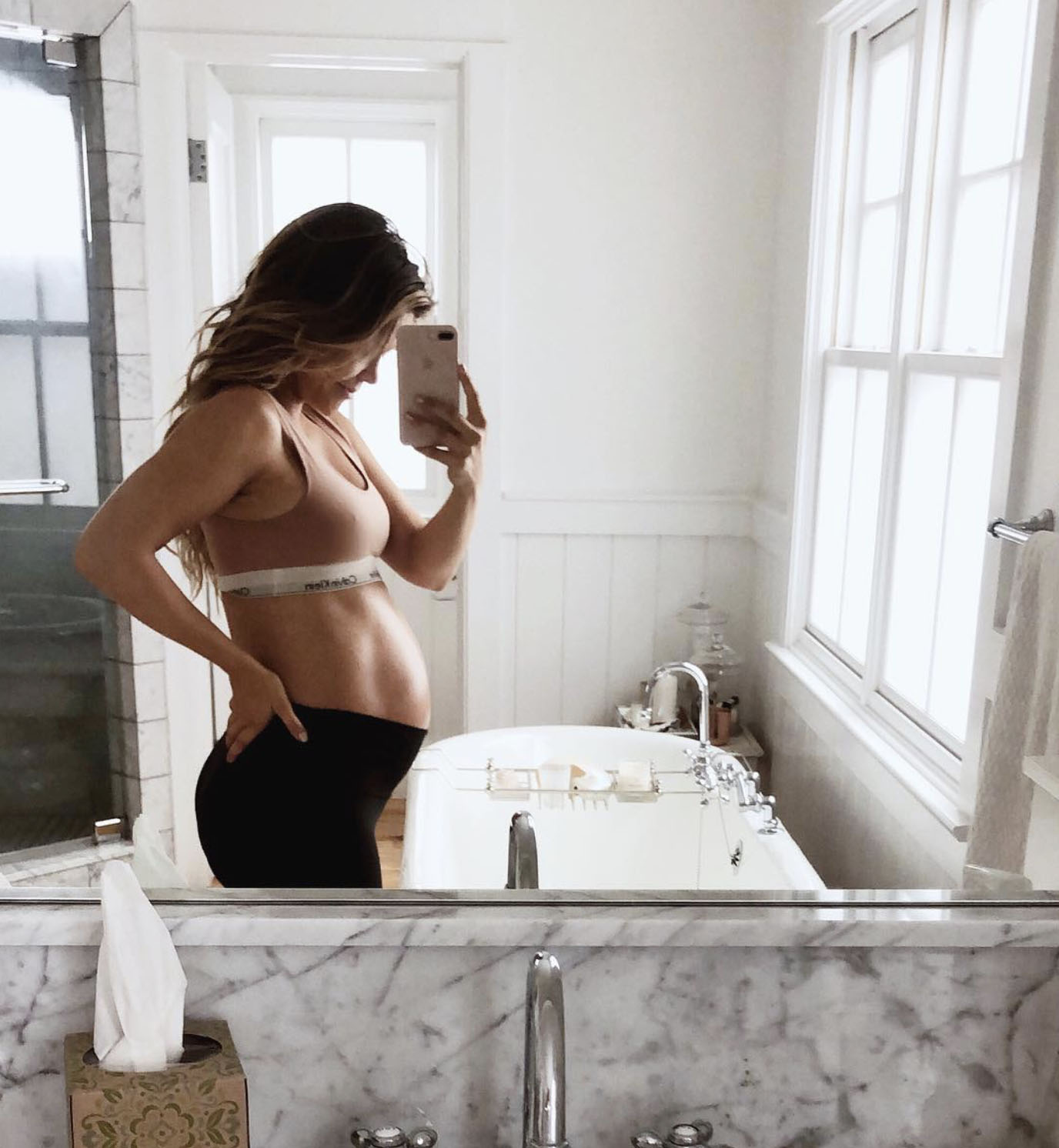 Body Positivity & Pregnancy
Helloooo stretch marks, dimples on the booty, melasma, growing hips, leg cramps, bloodshot eyes (I keep getting super red eyes!), and curves for dayyyys! I did a Q&A on
my Instagram
 where u could ask me questions about how pregnancy has been & the majority of the questions were about how I'm dealing with my changing body, advice to stay positive, & body image. Let's just start with- YOU are freaking beautiful! I know every woman's journey is different, so before I share this information please remember not to compare it to your own bc we're all on our own path with special circumstances that are unique to us. 1st~A lot of you asked how much weight I've gained. I've gone from 135 to 167, so just over 30 pounds & I feel great & strong. The added weight has been hard on my back and feet at work, but I'll be showing some great stretches u can do at ur desk or when you've been on your feet all day. If you've seen my stories the past month I've shared my newly found dimples on my growing booty (seriously hope this booty stays post pregnancy...and boobs? Wishful thinking I know haha), my new tiger stripes stretch marks & my face is two different colors from melasma. Every day I'm embracing all these changes by keeping things in perspective ~it's for such a beautiful miracle. I know we all go through tough days & I want you to know that if you're discovering these things (pregnant or not), they don't define u or make you any less gorgeous. You're so beautiful & I don't want you to go a day without appreciating how incredibly awesome the female body is. And yes of course- I have my tough mornings where nothing fits and I'm late to work or moments where I wonder if the dimples on my butt are shining through just right in the light (I always say it's my booty smiling with dimples, haha). It's all perspective! I want you to do something for me. If you're feeling down, literally just wrap your arms around your own body & just tell it ✨ thank you for being so remarkable.✨ Tell your body that you're going to speak kind to it through everything. No matter what, always remember that there is no such thing as "imperfect"~ the word itself spells "I'm perfect". Wherever you are in your journey & whatever goals you have, remind yourself each day how worthy your body is of unconditional love. I filmed this little video for you too~ see it on our Instagram
HERE
.
Fertility Talk...
A lot you have reached out to me asking how long I tried, advice on fertility or who you can talk to. I want you all to know that whatever your journey is or whatever it is that you're going through right now, we're all here for you. If you're having a hard time with fertility or even during your pregnancy, you're allowed to feel exactly how you do. I know that there's nothing anyone can say that will actually make it better~ but maybe it can help lift your spirits and help make you see how strong you truly are. Just know that there are thousands of women in the community that understand and can help validate your feelings and all that you are experiencing. We all go through so much individually that makes our journey unique and our own...and at the end of the day none of it is easy. For me and Brian, our journey of wanting to start a family for the past 8+ years has always been a struggle in our own way (we were so consumed with building TIU and serving other responsibilities that it seemed selfish to even think of bringing a baby into this world if both of us were working 12+ days every day and every weekend)~ but now we're in a really good place where our schedules are more flexible. It's hard to explain and we know it's never the perfect time, but I'm so grateful for our own path that led us here. In another life, maybe we would already have a few children (which I try not to ever think about), but we wouldn't change anything or how things went for us~ we're just so grateful for this life. A lot of you have asked if we'll have another baby after Bella~ and we really hope we will be blessed with another. We've always wanted a full house with a big family. Since I'm 34, I'm of course open to the idea of any way of making that happen whether it be in vitro, adoption, or whatever we can do. I know every option brings different challenges, so having a support system is so important. A lot of my friends have been great resources for me that have gone through every option, so I feel lucky I've been able to talk openly with them. It's almost a taboo topic among women, which is understandable, but I wish it weren't so it could be easier and women didn't feel so alone in it. If you're looking to reach out to someone, I'd like to start a hashtag that you can add to your pics so other women can reach out to you for advice or connect. Let's use #TIUwomentogether. If you add this hashtag to your pics or you find someone else who has (you can follow hashtags now on IG), let's call it an open invitation to connect about our own journeys and fertility. If you DM someone who doesn't follow you yet, just let them know in a comment that you sent them a DM, so they can check their requested inbox (in the righthand corner of the inbox).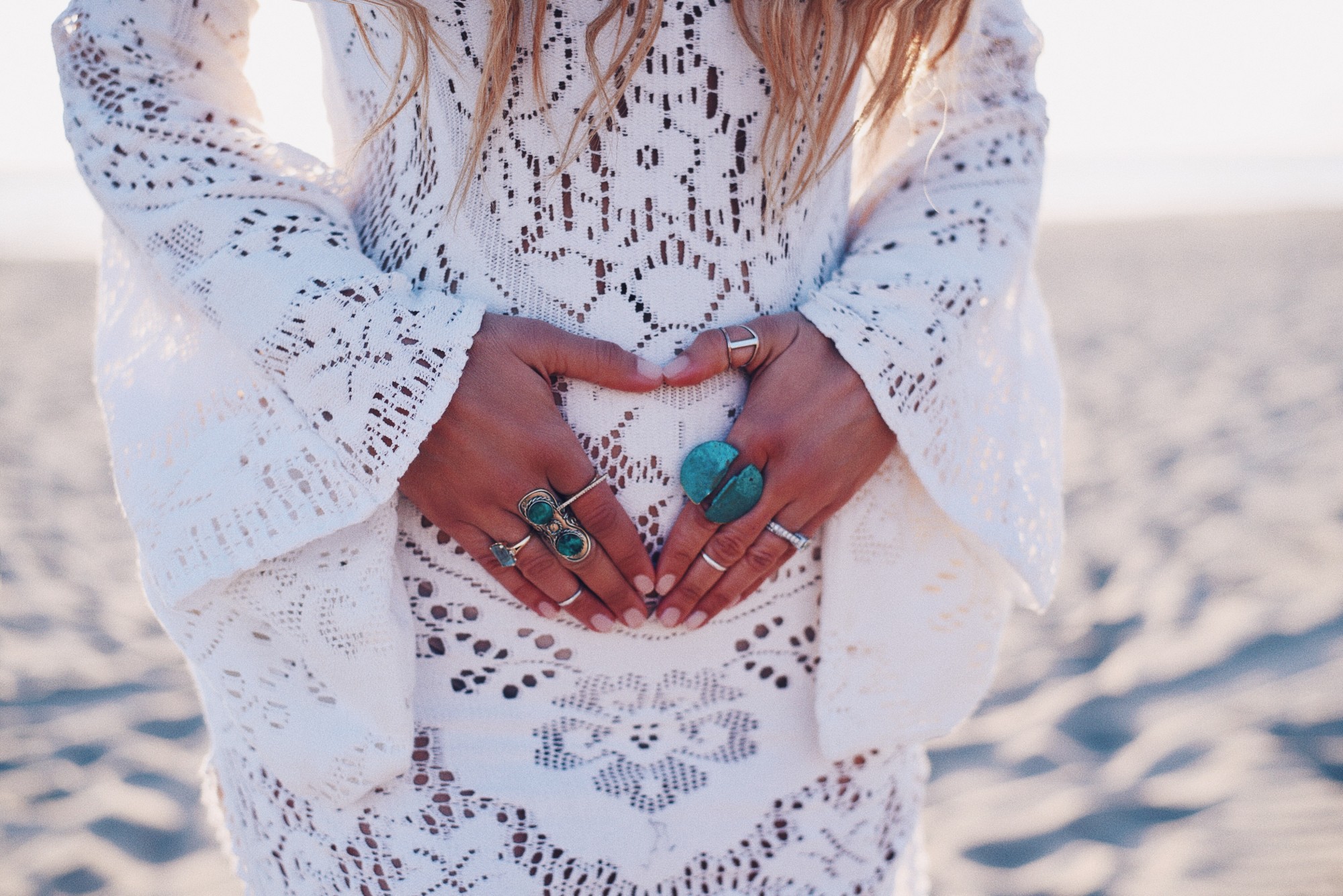 I hope I covered a lot of your questions!!!
More questions for me and each other? Comment below! Love you all so much! 💕