5 Tips For Your Best Fall!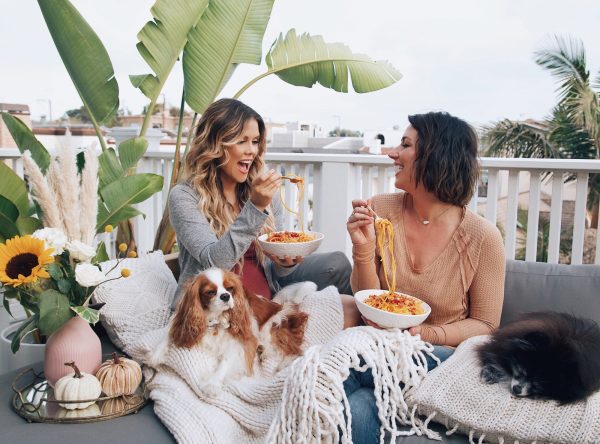 Hope you're having an amazing week! Since it's officially FALL, we're sharing our top tips to refresh your routine for the chillier months! Bring on the cozy sweaters, fireplaces, and pumpkin spice!

Embrace The Weights
Fall might mean you're bringing more workouts indoors. Use that time to challenge yourself to grab a heavier set of weights for your Daily Moves and Tone It Up App workouts! We love drop sets when we weight train— start out with a set of heavy weights and as you start to fatigue, drop down to a set of lighter weights to complete your reps! Using this high-intensity training method will form those beautiful long & lean muscles! Get it!! 💪
Spice It Up
This time of year makes me dream of savory and spice! Some of my favorites are smoked paprika, cinnamon, and cayenne. I stock up on cinnamon to add to my chili and squash or sweet potato recipes. Paprika and cayenne are a fave to add to any dish or a delicious bowl of TIU approved stovetop popcorn!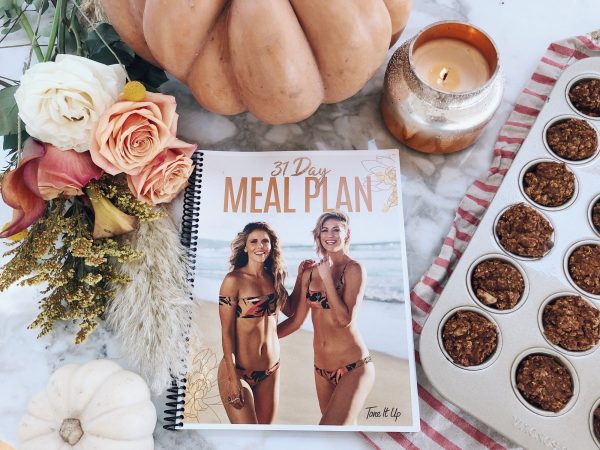 Pencil Fitness Into Your Fall
Just us, or does your schedule get crazy busy every fall? Whether you've got a new class schedule, new work priorities, or more mama duties than ever before, make it a point to get your workouts on your calendar too. We always say this, but it's SO important to make time for yourself so you can give your full self to everyone else! We love scheduling our Tone It Up app classes every Sunday, so we're set to crush the week ahead! Invite your girlfriends to join to hold you accountable!
Start Fresh
With all season changes, we like to use this as an opportunity to declutter our space and donate items we don't use. You probably saw that I deep-cleaned and hosted a free yard "sale" at the HQ the other week 😂 Some say I'm nestingggg lol. Seriously though, go through all of your clothes, sneakers, and makeup and get rid of the things you no longer love! It's soooo refreshing!
Take It Inside
When it gets too chill to grill, you can broil your veggies until the edges are slightly crispy for the same great taste! Crockpots are also a lifesaver during this busy time of year. Did you see all the AMAZING crockpot recipes in your Fall Challenge Meal Plan?!

No matter how busy you are, always make time for you!! The more you take care of yourself, the more you'll be able to care for those around you.
xxo,
K&K