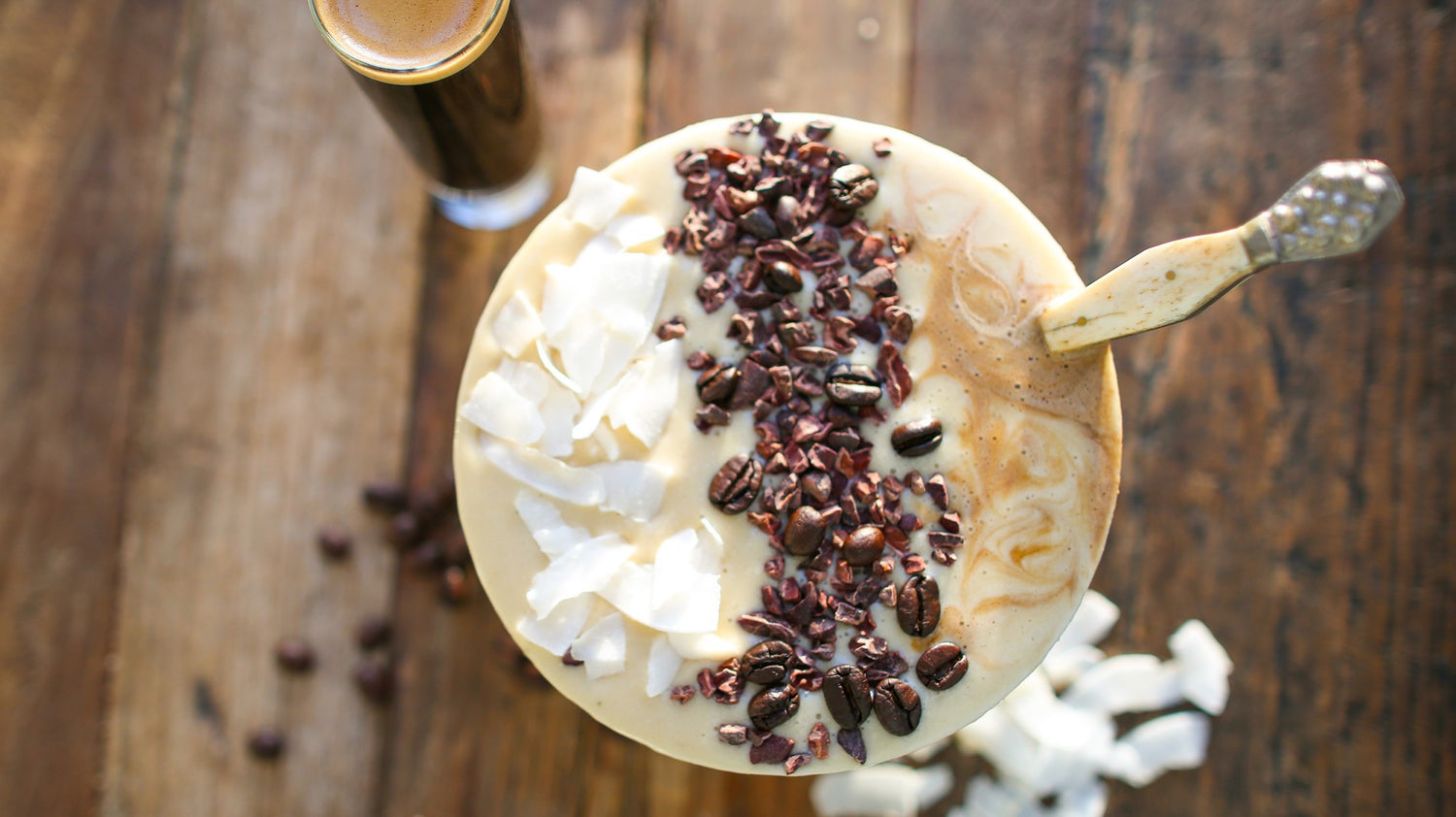 Vanilla Latte Smoothie Bowl
By Katrina Scott on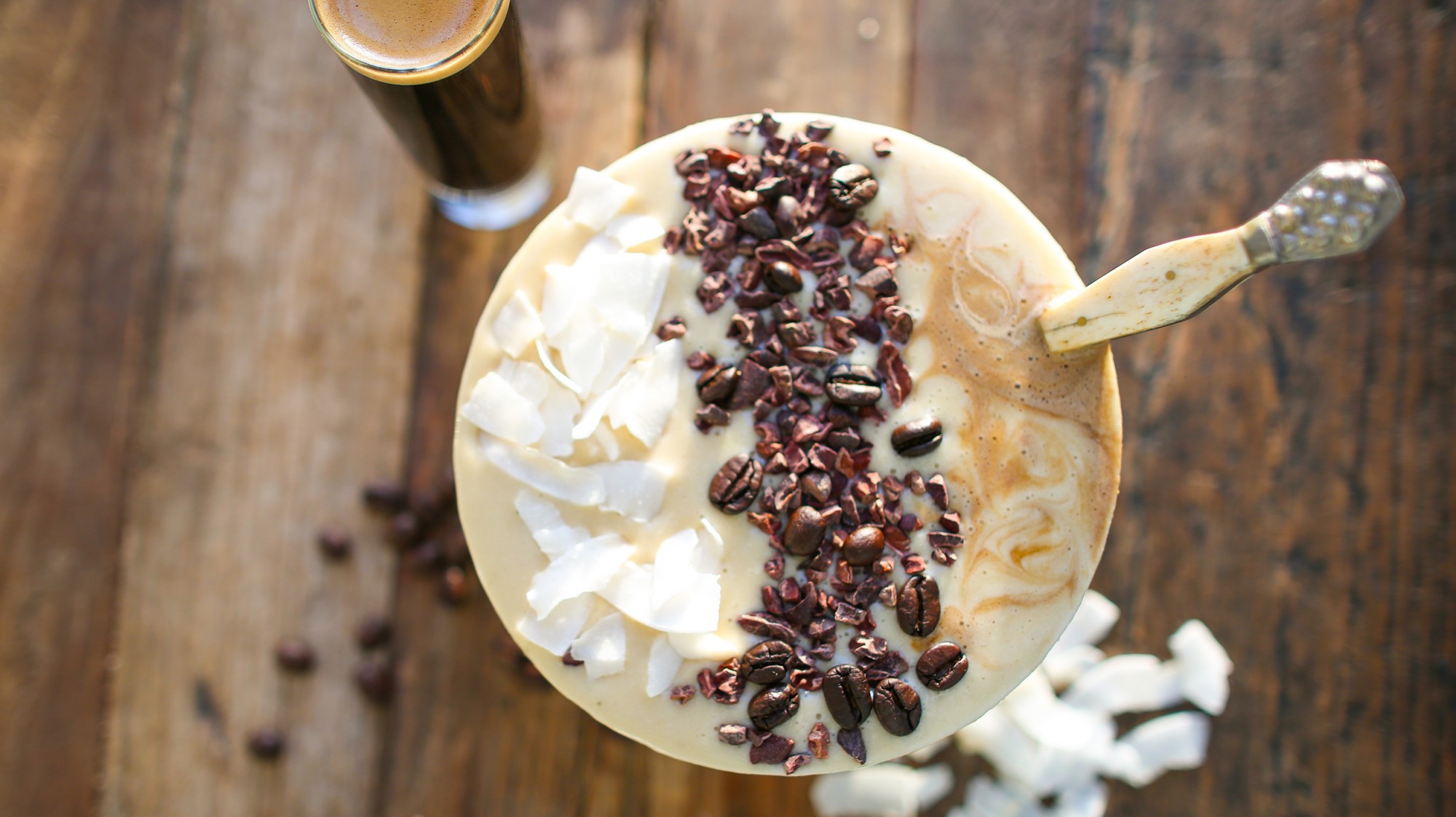 #ButFirstCoffee, the Tone It Up Way ☕
Good morning GORGEOUS!
You have a latte to be grateful for... and today it's a Vanilla Latte Smoothie Bowl!! It's so important for you to have protein in the morning...especially after your morning TIU Booty Call! It will help you recover from your workout, support your lean muscle, and keep your appetite levels in check! 
Tone It Up is non GMO, gluten free, dairy free, and plant based just for YOU! For this receipt we recommend using Tone It Up's plant based vanilla protein powder.
*** This recipe is great for Meals 1-2 on the Tone It Up Nutrition Plan! 
We love it post workout.
- almond milk ice cubes (Make from almond milk ), unsweetened almond milk (Optional chocolate flavor), espresso, vanilla Tone It Up Protein, frozen banana slices (Optional to make bowl creamier ),
~ Place all ingredients into a blender & blend until smooth. ~ Sprinkle with 1 Tbsp cacao nibs, espresso beans, & coconut flakes ~ Attempt to draw hearts in your bowl with espresso... or make BUTTS like I did! Next, conquer the day!!! ; ; - <p style="text-align: center;">Behind the scenes snap with my furry photo assistants! They made this bowl with luvvv :)</p> <p style="text-align: center;"><img class="aligncenter wp-image-142871" src="https://tiu-assets.s3-us-west-2.amazonaws.com/2016/03/LEuSwB.gif" alt="LEuSwB" width="341" height="605" /></p> <p style="text-align: center;">Fall in love with your morning coffee... <a href="https://my.toneitup.com/collections/my-perfect-fit/products/vanilla-latte?variant=10595890567" target="_blank" rel="noopener"> </a></p> <img class="aligncenter size-full wp-image-142733" src="https://tiu-assets.s3-us-west-2.amazonaws.com/2016/03/tone-it-up-vanilla-latte-perfect-fit-protein.jpg" alt="tone-it-up-vanilla-latte-perfect-fit-protein" width="1000" height="714" />   - Breakfast - Protein - Recipes - Smoothies & Juices - Snacks - healthy recipes - healthy smoothie - it - karena dawn - katrina scott - smoothie - smoothie bowl - smoothie recipe - tone - Tone It Up - up - vanilla latte - vanilla latte smoothie bowl