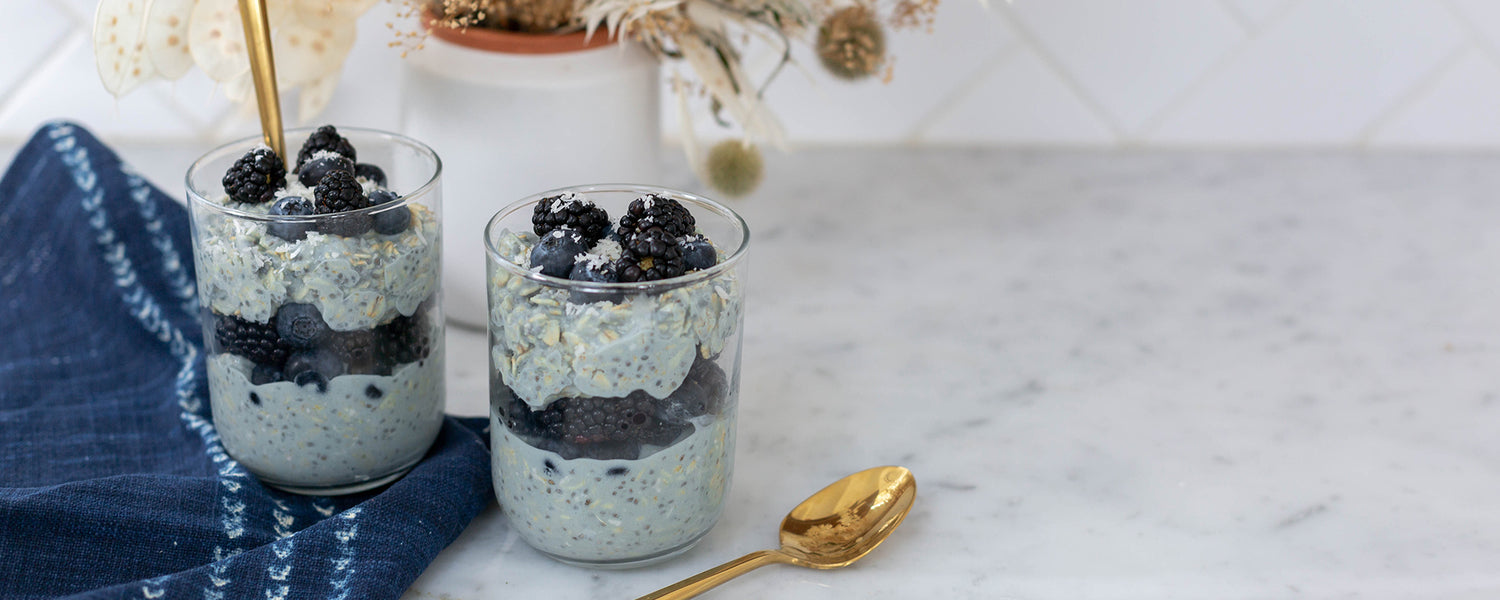 TIU31 Recipe ~ Indi-Glow Overnight Oats
By Katrina Scott on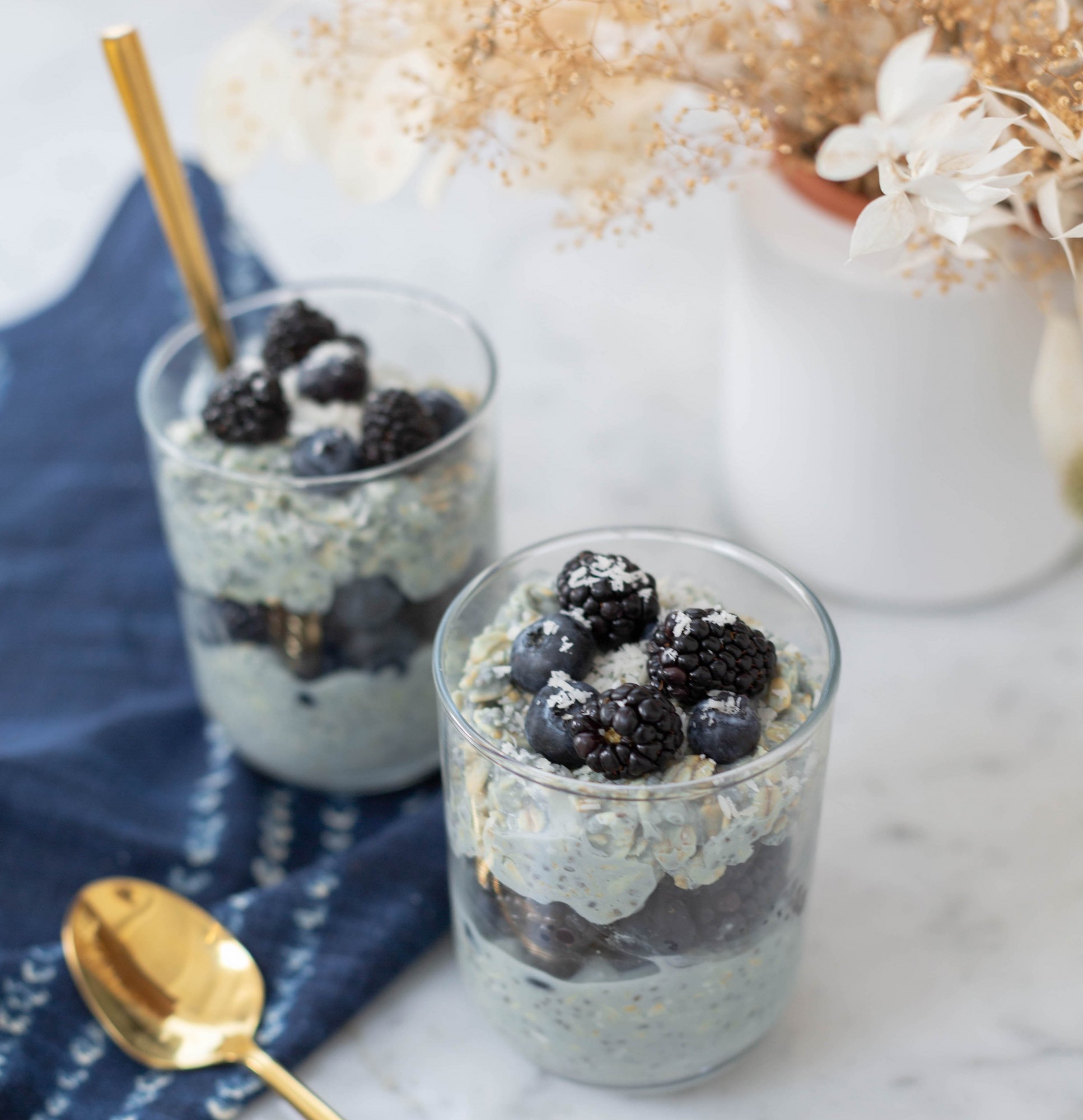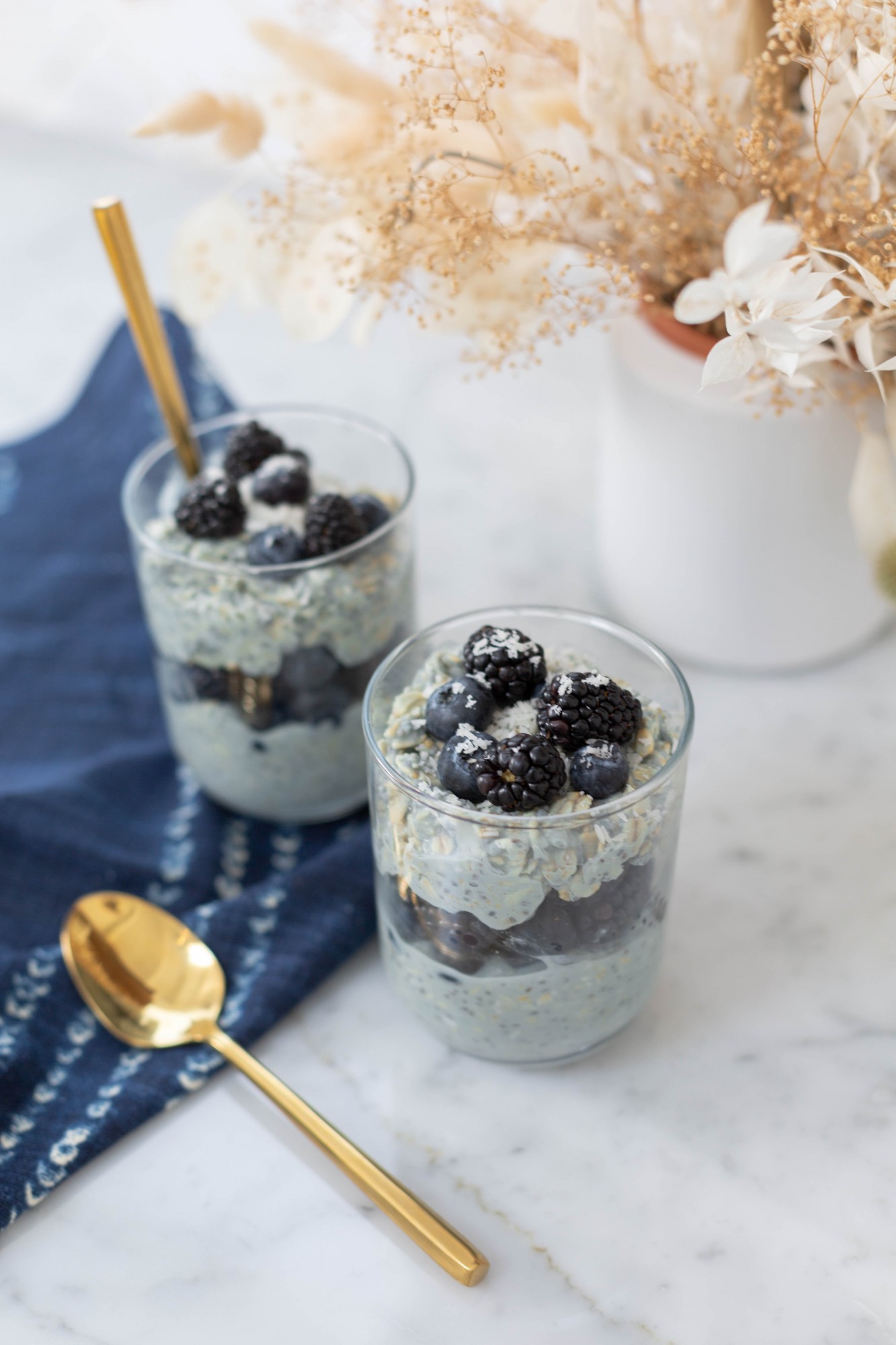 Hey gorgeous! Just a few days until your 31 Day Challenge kicks off...we're so ready!! We're obsessed with all the new recipes in your 31 Day Meal Plan and can't wait to start making them, so today we're sharing one of our faves. These Indi-Glow Overnight Oats are so easy to meal prep on Sundays and have all week. Plus, they have collagen protein for that gorgeous glow all year long ✨And did we mention...the blue majik spirulina color makes them extra Insta worthy?!  Whip them up this weekend and share a pic with us on Instagram with the hashtag #TIU31. We can't wait to see you making these and ALL the recipes from your meal plan! xxo, K&K PS: Don't have your 31 Day Meal Plan yet?! We gotchu! You can grab it for just $31...that's a dolla day!! It's filled with so many quick, easy, and delicious recipes you'll be obsessed with for fall. Grab it here today so you can follow along with us starting Monday!!

Indi-Glow Overnight Oats
Makes 2 servings
Ingredients: 
⅔ cup gluten-free rolled oats
1 scoop Tone It Up Vanilla Protein Powder
2 tsp. blue majik spirulina powder (you can find it on Amazon! you can also sub in regular spirulina)
1 Tbsp. chia seeds
1 cup milk
2 scoops Tone It Up Marine Collagen
1 cup fresh berries
1 Tbsp. unsweetened coconut flakes
Directions: 
1. In a mixing bowl, combine oats, protein, spirulina, and chia. Add plant-based milk; stir until thoroughly mixed.
2. Split mixture into two mason jars, cover, and store in the fridge overnight.
3. Stir in collagen (1 scoop per jar), top with berries, and sprinkle with coconut flakes before serving. Enjoy!

Get more delicious & easy recipes just like this in your 31 Day Meal Plan! It's filled with amazing fall recipes, meal-by-meal guides, grocery lists, and meal prep tips!