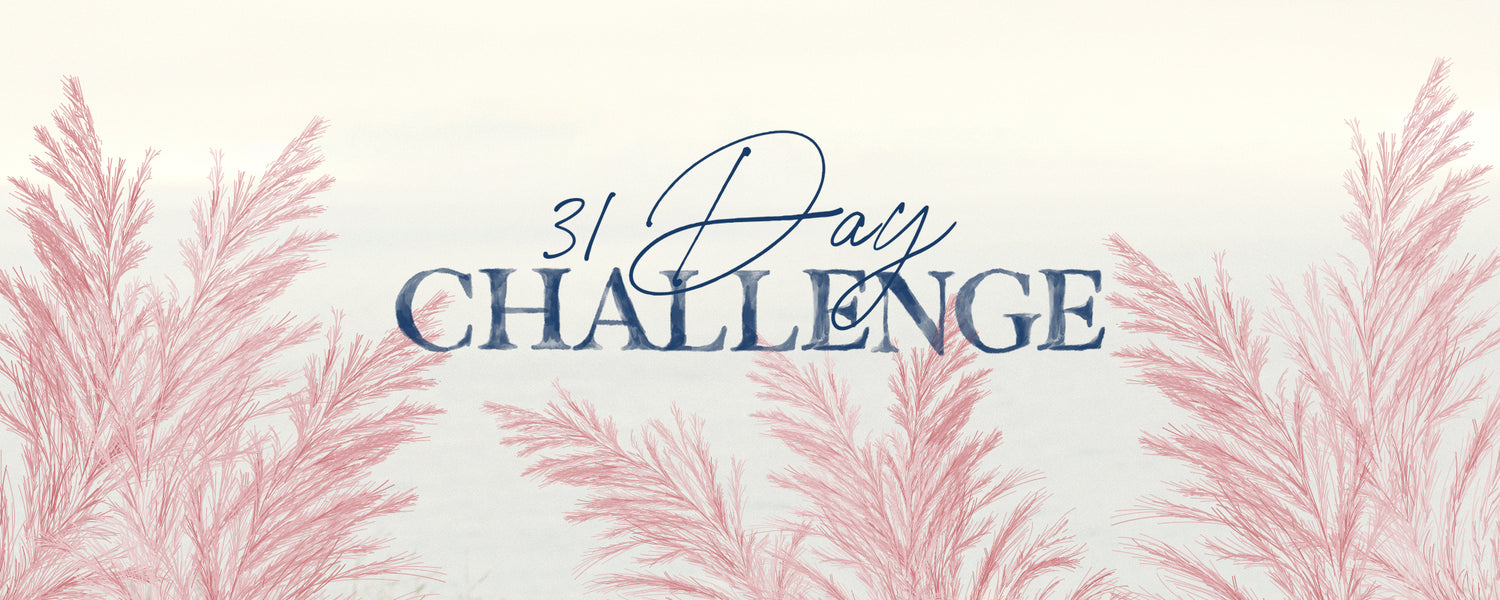 TIU31 Recipe ~ Cranberry Orange Mini Muffins
By Katrina Scott on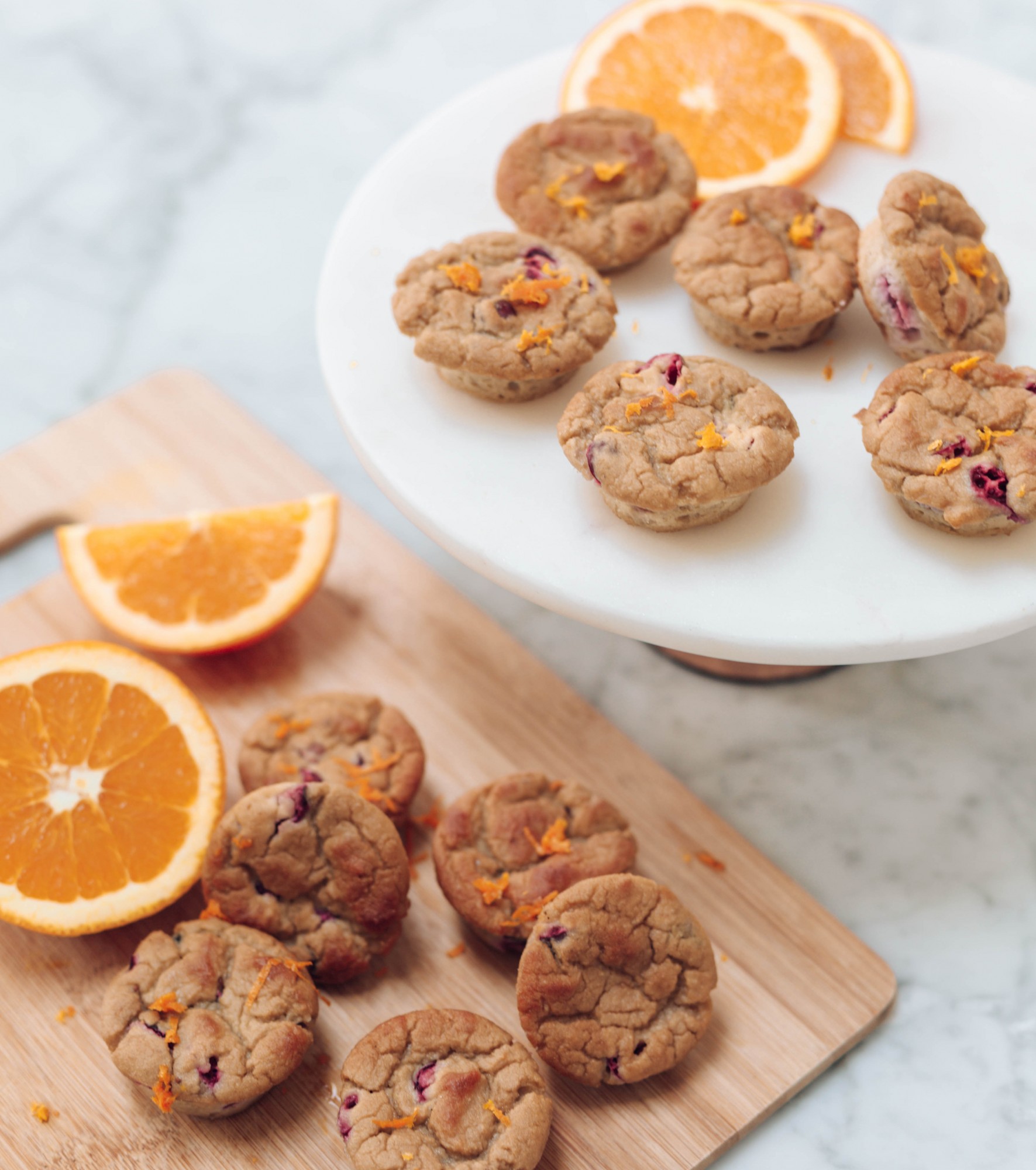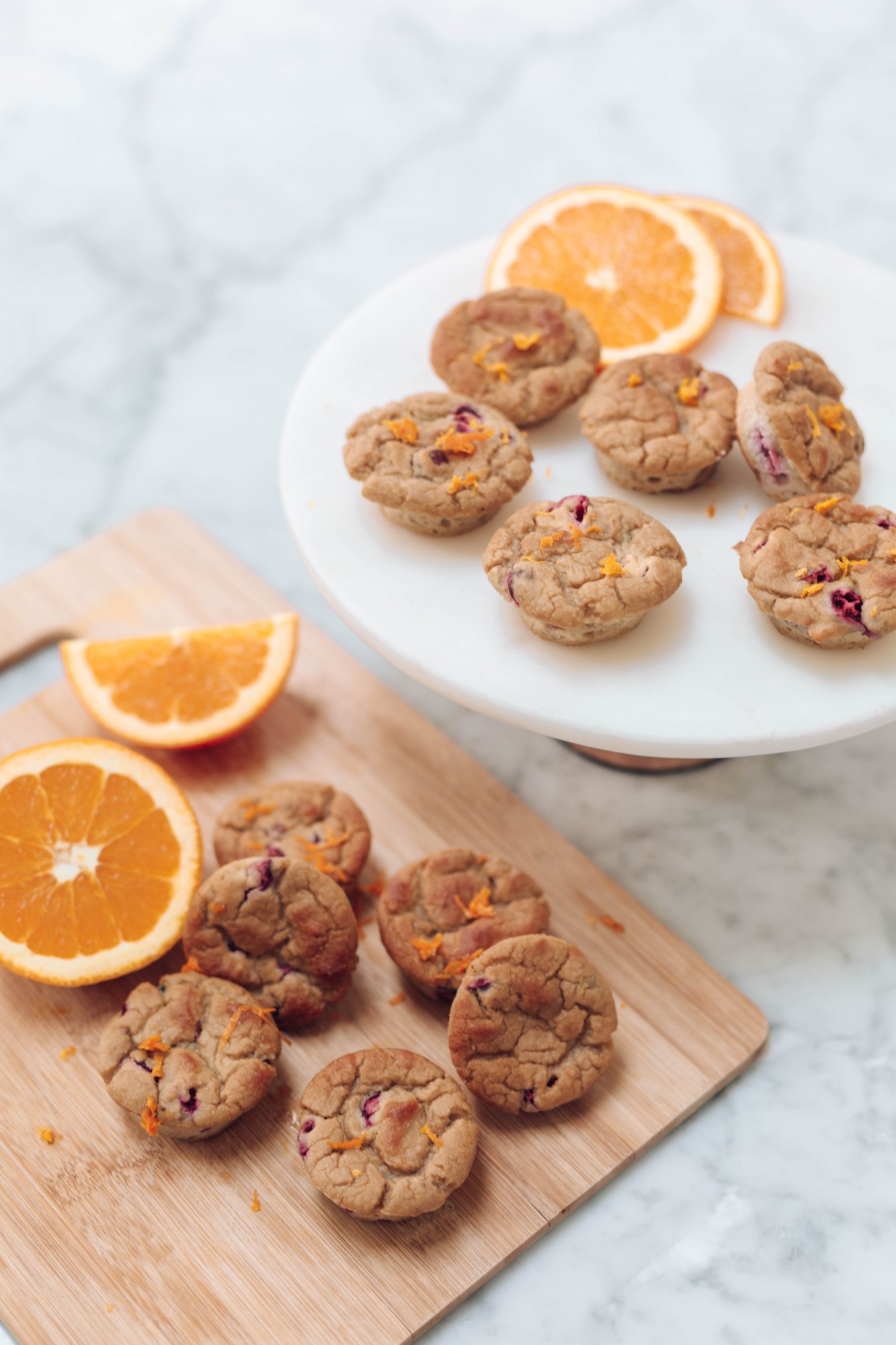 Hey beautiful! We've been loving seeing your meal prep and recipe checkins! Whatcha preppin' this weekend? We're making the Cranberry Orange Mini Muffins. They've been one of our go-tos throughout this year for breakfast or a mid-morning snack on the go. They're sweet, zesty, and so delicious! Plus, they're made with clean, plant-based, gluten-free 
Tone It Up Protein
 so they're perfect to refuel after a workout and keep you energized throughout your day. Share your pics with them #TIUteam ~ can't wait to see! xxo, K&K

Cranberry Orange Mini Muffins
Makes 24 mini muffins (serving size is 3)
Ingredients: 
4 scoops vanilla Tone It Up Protein
¾ cup almond flour
½ tsp. baking powder
¼ tsp. baking soda
¼ tsp. salt
Zest of 1 navel orange
¾ cup unsweetened plant-based milk
½ cup nonfat Greek yogurt
¼ cup freshly squeezed orange juice
1 egg
2 Tbsp. maple syrup
½ cup fresh or unthawed frozen cranberries, chopped
Coconut oil spray
Directions: 
1. Preheat oven to 350 degrees.
2. In a mixing bowl, combine protein, almond flour, baking powder, baking soda, salt, and orange zest; whisk to combine.
3. In a separate bowl, combine plant-based milk, yogurt, orange juice, egg, and maple syrup; whisk to combine.
4. Add wet ingredients to dry ingredients and mix well. Gently fold in cranberries.
5. Spray a mini muffin tray with coconut oil spray and evenly distribute the batter among the cups.
6. Bake for 20 minutes or until a toothpick inserted into the center of a muffin comes out clean.

Get more delicious & easy recipes just like this in your 31 Day Meal Plan! It's filled with amazing fall recipes, meal-by-meal guides, grocery lists, and meal prep tips!