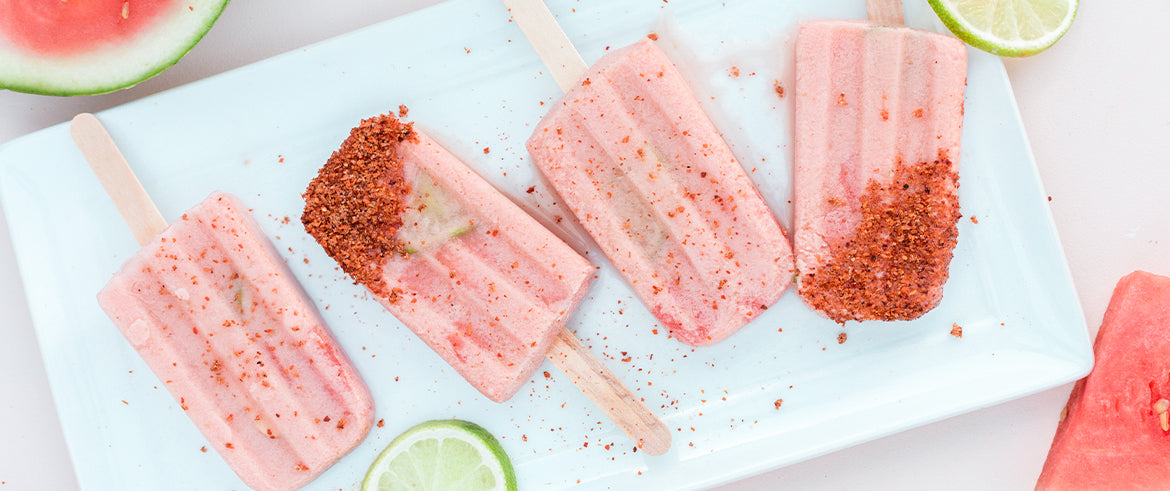 TIU Approved Healthy Holiday Weekend Recipes
By Tone It Up on
With summer right around the corner and heading into a long weekend, we wanted to share some of our all-time favorite healthy meals, desserts, and cocktails to enjoy with your loved ones. These recipes are amazing for entertaining or having with your family al fresco. 
They are all TIU approved of course, and they fit perfectly with your Summer Challenge nutrition guidelines. Plus, they're quick and easy to prepare, so you can spend more time being present with your friends and family and soaking in the sunshine. 
And as we observe Memorial Day this weekend, let's all take a moment to recognize, honor, and thank all the fallen heroes and the men, women, and families who continue to sacrifice so much so that we can all live this beautiful life. We must all remember that our nation is built on the shoulders of those who serve, and we are eternally grateful for them and their families. We honor you on Memorial Day and every day ♥️
---

Summer Kebabs
Chicken makes 1 serving (Pesto makes 6 servings) 
INGREDIENTS
6 oz. chicken, cooked and cut into cubes 

1 zucchini, diced into thick pieces
1 bell pepper, diced into thick pieces
6 basil leaves 
PESTO SAUCE
1 bunch basil 

1 garlic clove
1⁄4 cup olive oil
Pinch of salt
DIRECTIONS
On a wooden skewer, add cooked chicken, a piece of zucchini, a piece of bell pepper, and a basil leaf until the entire skewer is filled. 

In a food processor or blender, combine all ingredients for the pesto sauce until smooth. 

Put the kebab on a plate and drizzle 1 Tbsp. of the sauce over the skewer. These are also delicious grilled!
Super Simple Burgers
Makes 2 servings 
INGREDIENTS
½ lb lean ground turkey
¼ cup chickpeas
¼ cup egg whites
½ tsp. ground garlic
Pinch of salt pinch of pepper
4 portobello mushroom caps
Favorite burger toppings (we love ¼ avocado, ketchup, mustard, red onions, and leafy greens)
DIRECTIONS 
Preheat grill. 

In a bowl, combine ground turkey, chickpeas, egg whites, garlic, salt, and pepper. Stir well to combine. Form 2 patties. Put on the grill and cook on each side for about 5-7 minutes, depending on how thick your patties are. 

Form your burger with the mushrooms caps as the "bun" and add your favorite toppings. We also love pairing this with grilled asparagus and lemon! 

If you don't have a grill, you can bake them in the oven at 350 degrees.
Watermelon & Lime Creamsicles
INGREDIENTS
1 scoop vanilla

Tone It Up Protein 

8 oz. coconut water
5 oz. plain or almond yogurt
2 cups watermelon juice
1 lime, zest and juice
1 Tbsp. honey or brown rice syrup
DIRECTIONS
Add all ingredients to a high-speed blender and blend until smooth. 

Pour into popsicle molds and freeze for at least 4 hours or until solid.
Blood Orange Margaritas 
Makes 2 servings
INGREDIENTS
1 1⁄2 oz. silver tequila

3 Tbsp. fresh-squeezed lime juice
2 Tbsp. fresh blood orange juice (regular OJ works too!)
1 tsp. light agave nectar
Kosher salt & lime wedge to rim the glass
DIRECTIONS
Shake, shake, shake & garnish with a fresh lime and blood orange slice. Cheers!
---
Looking for more delicious recipes to enjoy this summer?! Check out the nutrition section of your
Tone It Up app
for hundreds of choices — from healthy desserts to easy dinners!