These Gorgeous Ombré Easter Waffles Are Brunch Goals
By Katrina Scott on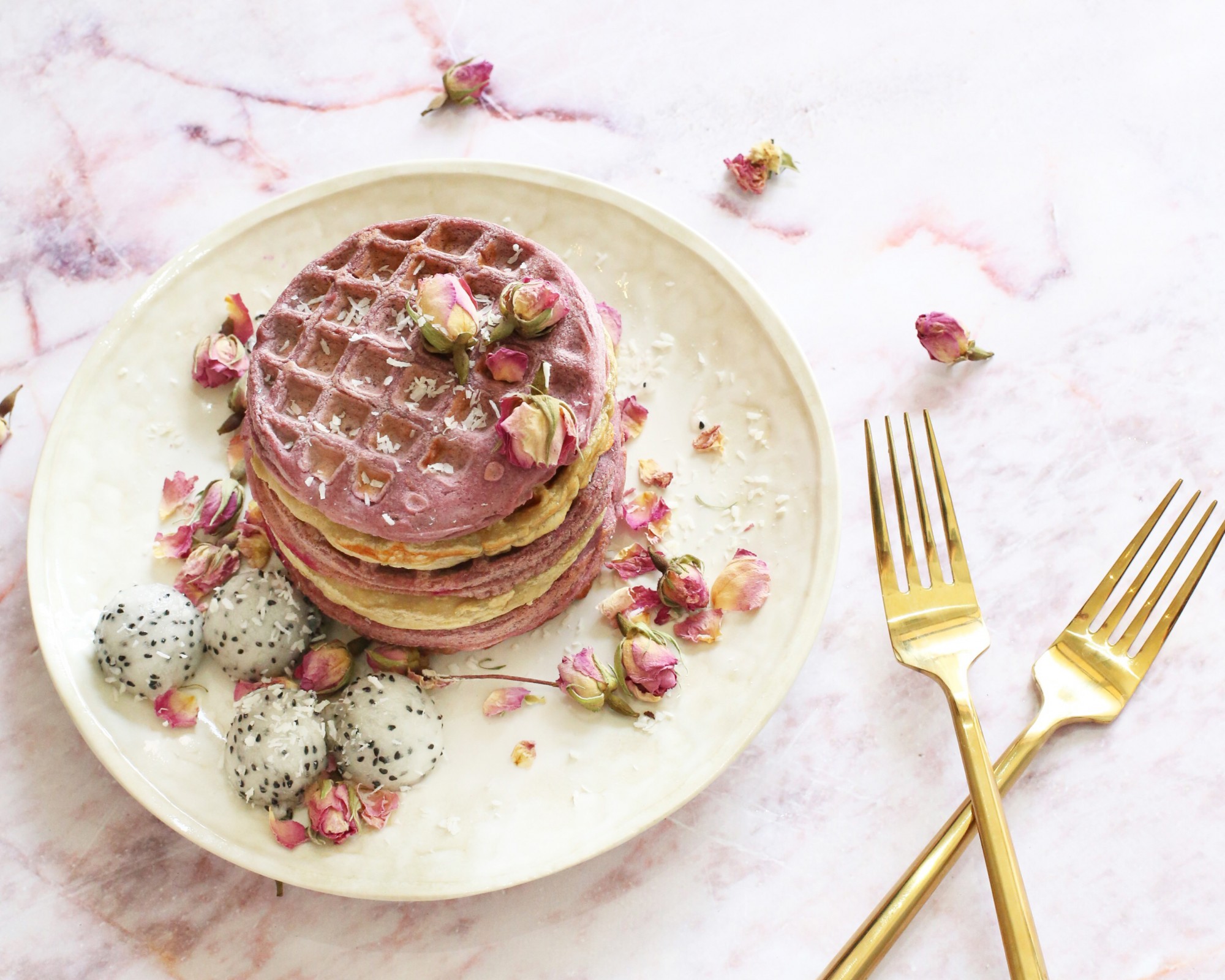 Hi hunny bunny 🐰Whatcha up to for the holiday weekend? Hope you'll be relaxing and enjoying time with your loved ones!
We whipped up some GORGEOUS ombré waffles (aka pancakes with abs 😌) for your Easter brunch. They are so beautiful we almost didn't want to cut into them..but of course we did and they tasted just as good as they looked 😋
To give them that pretty in pink color, we added fresh pitaya to the batter. Plus, they're made with our clean, plant-based Tone It Up Protein, so they're packed with body-loving nutrients! Pop a bottle of bubbly (or kombucha) as you share this stunning recipe with your girlfriends or family...and enjoy this beautiful weekend together!
Love you lots!!
K&K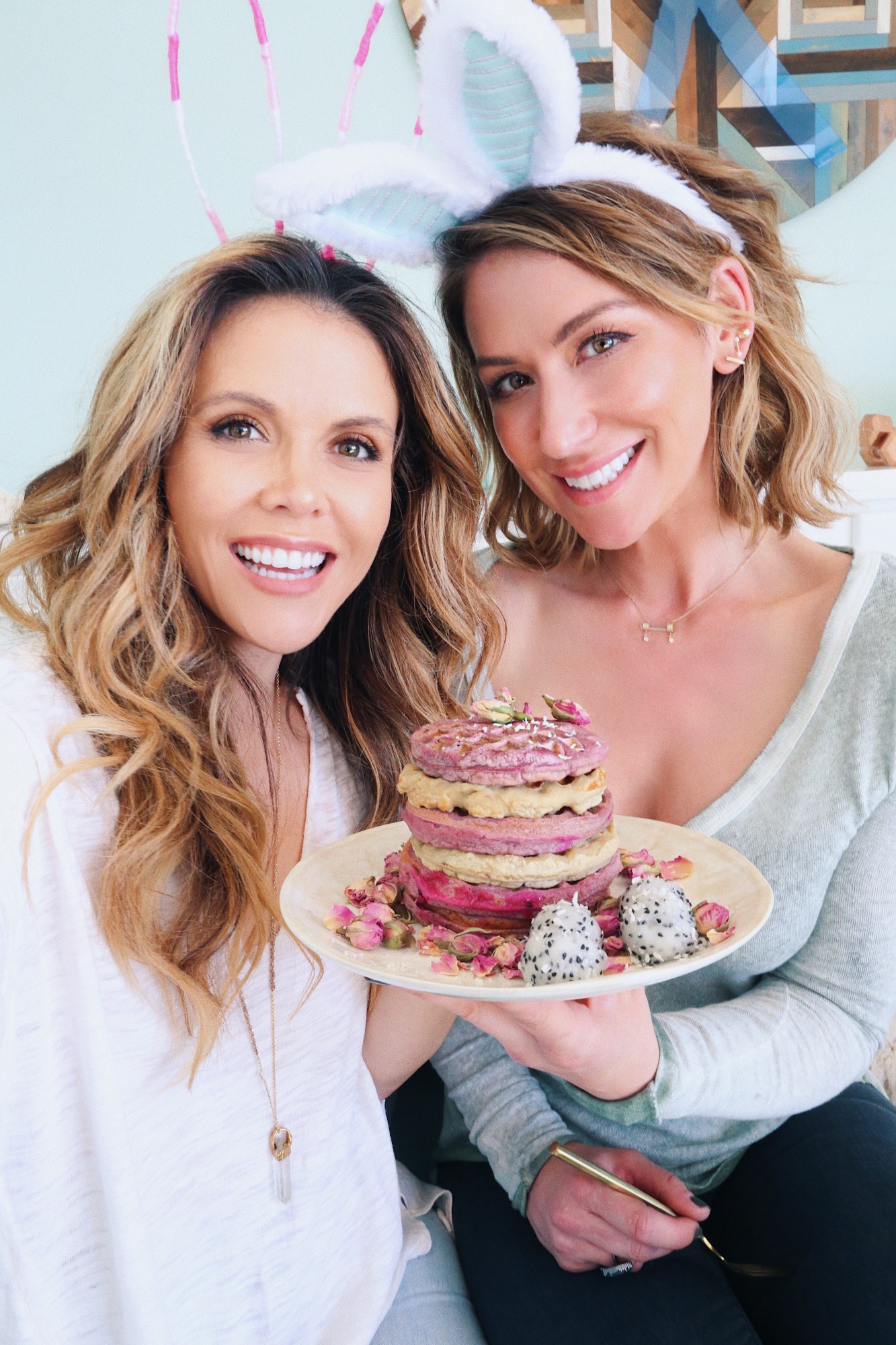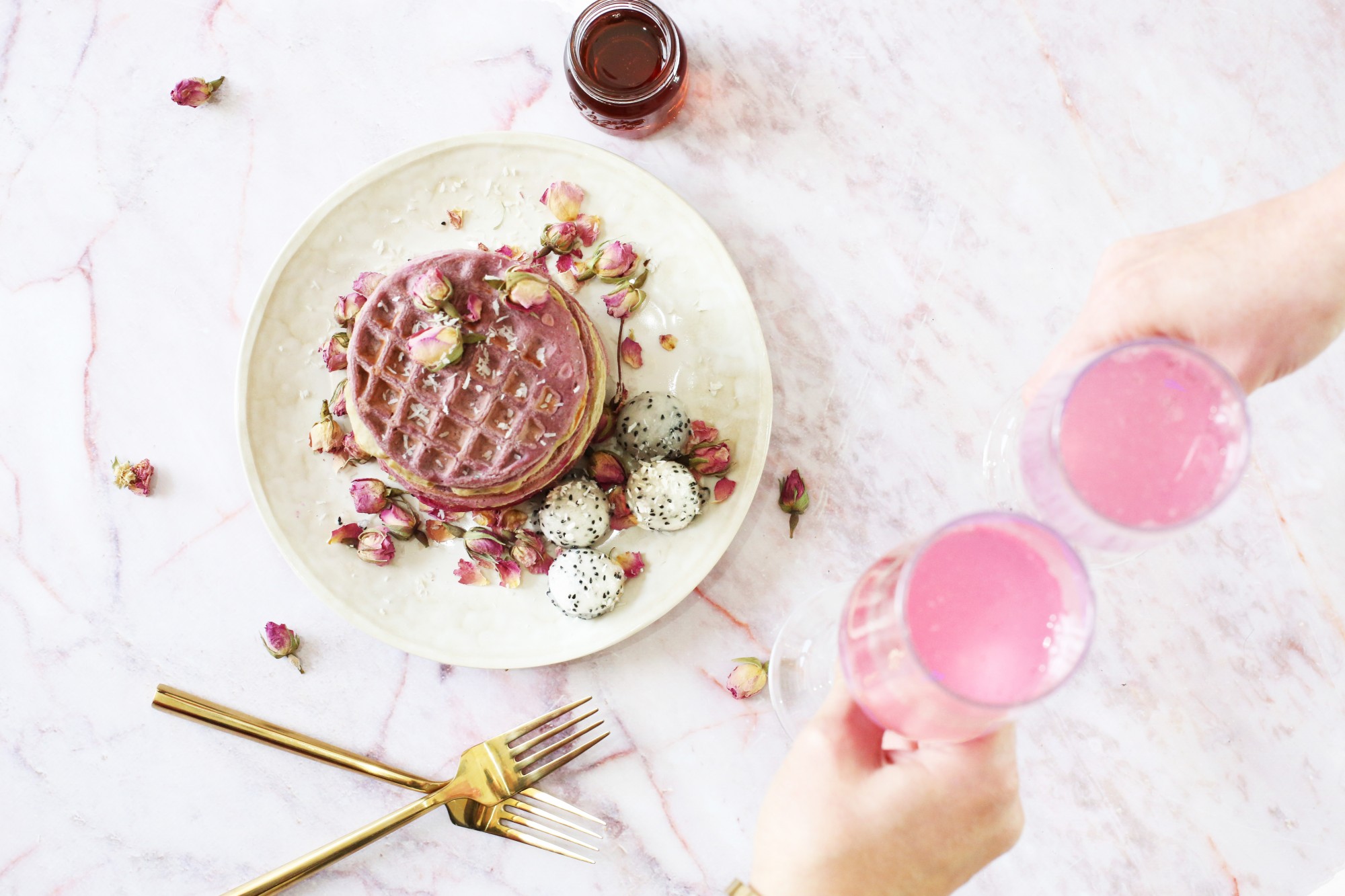 Ombré Easter Waffles
Makes 1 serving
Ingredients:
Waffles:
1scoop Tone It Up Protein
1/2 banana, mashed
1/2 Tbsp. almond milk, unsweetened
1/4 cup egg whites
1/2 tsp. cinnamon
1 pink pitaya
Coconut oil spray
Directions:
1. Turn on waffle maker and allow it to heat up.
2. Completely mash the banana with almond milk. Gradually stir in remaining ingredients, except pitaya. You can also add all ingredients to a blender.
3. Cut the pitaya in half and scoop out the flesh into a blender. Blend until smooth. Add 1/2 Tbsp. of the pureed pitaya to your waffle batter for the pink color!
4. Spray waffle maker with coconut oil spray and pour in batter. Cook according to instructions, until done!
5. We made some waffles without the pureed pitaya and stacked them between the pink ones for the ombré effect!
6. Serve with your choice of toppings. We topped these with more scooped pitaya, coconut shavings, and edible flowers. Add a drizzle of honey or maple syrup! Enjoy!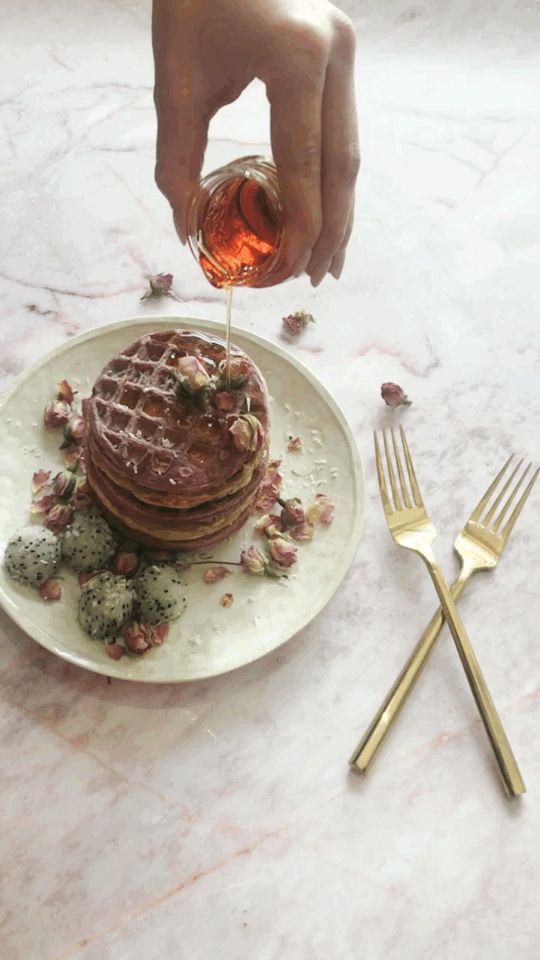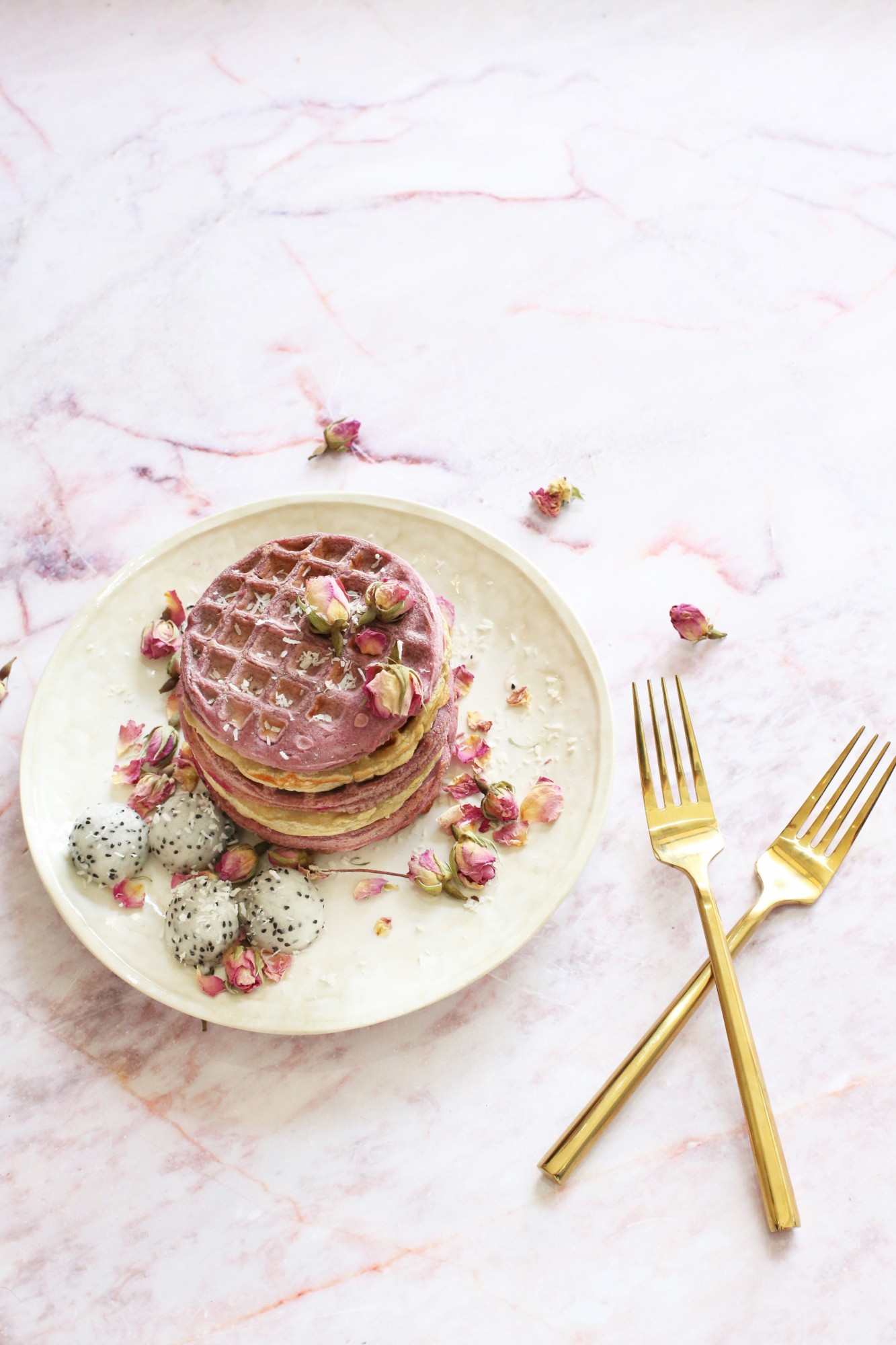 How gorgeous are these waffles?! For more inspo on creating delicious & nutritious recipes, get your Summer Series Meal Plan! It's packed with slimming & simple recipes to help you reach ALL your fitness goals.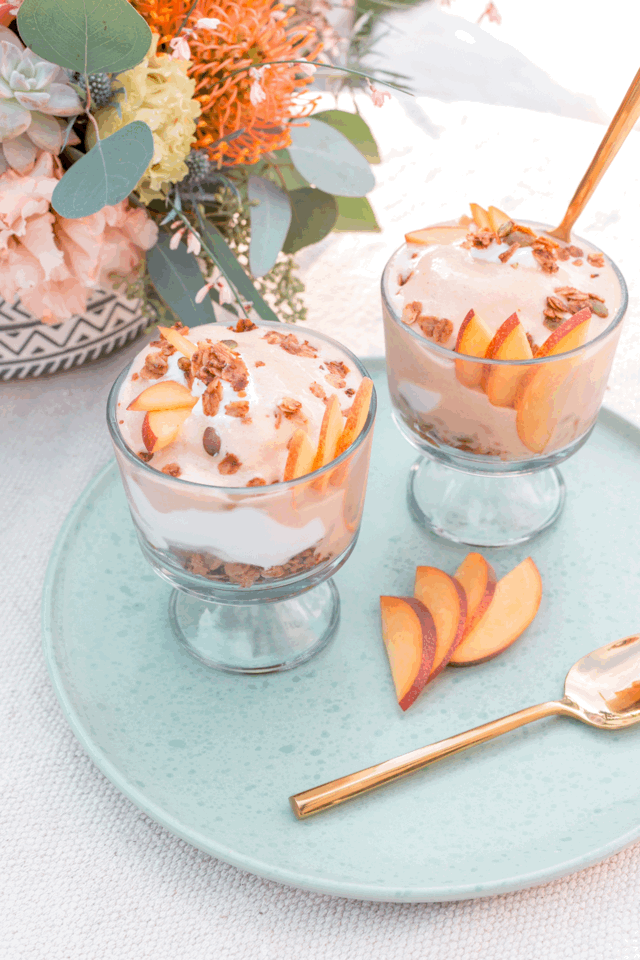 You Have To Try These Gorgeous Ombré Easter Waffles - - , ; - We're OBSESSED with this recipe! 💐🐰💕 - Breakfast - Holiday Specials - Recipes - best free healthy easter waffles recipe - best free healthy waffle recipe - best healthy easter waffles - best healthy waffles - easter waffles - health easter waffles - healthy easter waffles - healthy waffles - it - karena - karena dawn - katrina - katrina scott - ombre waffles - pretty waffles - TIU - tone - Tone It Up - tone it up protein - tone it up waffles - up