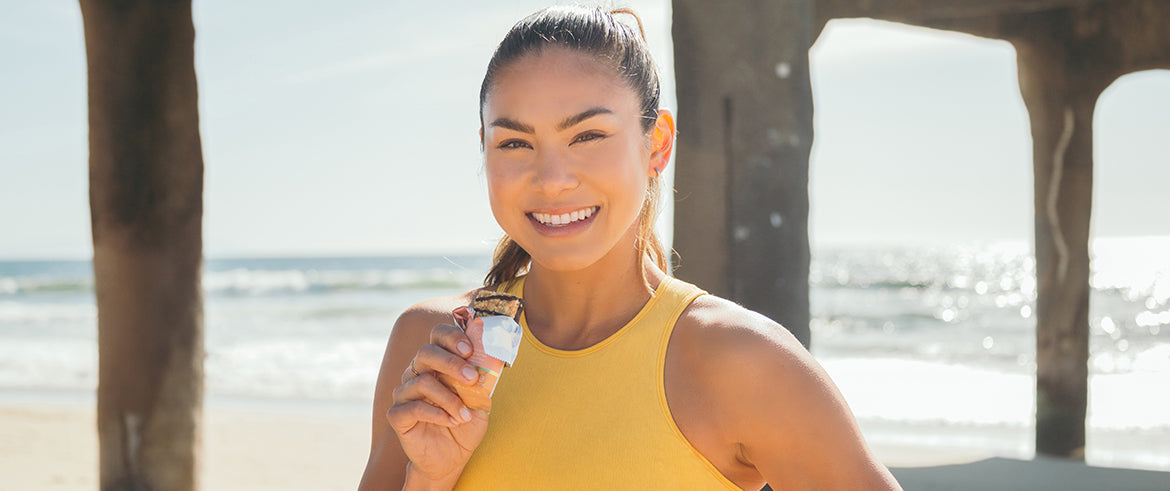 The Perfect Protein Bar!
By Tone It Up on
If you take a peek in our purses and pantries, one thing we ALWAYS have on hand: Tone It Up's Protein Bars. On days when we're running to meetings, a playdate or traveling, a bar is the perfect grab-and-go M2 or M4. It's just SO EASY and makes sure we never get hangry.
We created the perfect bars for you, with two amazing flavors ~
Only the best for the #TIUteam
Created by women just for YOU!
10g protein and 170 calories per serving
Plant-based, non-gmo, gluten free, kosher
100% delicious, sweet and savory flavor
Nothing artificial
Loved by millions of strong women!
Tone It Up is at Walmart!
We put our hearts and souls into making these and we're so excited to have them in one of our favorite places to shop - Walmart! You can find the Chocolate Peanut Butter and Birthday Cake bars in Walmart stores around the country and on their site HERE
! Add it to your cart today!