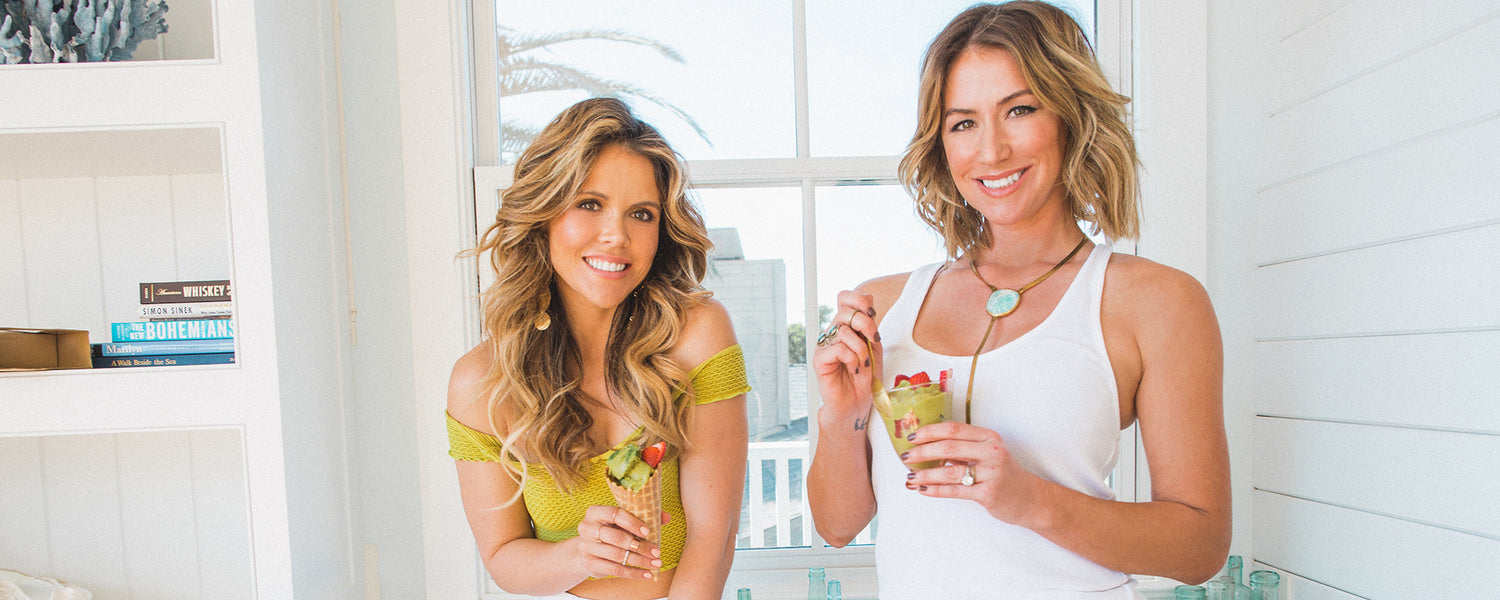 Sweet & Slimming Matcha Nice Cream Recipe
By Katrina Scott on
Who doesn't love a lil' ice cream on a summer night with your girls or a date night?! 🍦😋🍨This Sunday is National Ice Cream Day (I mean personally, we think it should be every day but...haha). So to celebrate we're sharing one of our favorite healthy ice cream recipes! This matcha nice cream recipe is completely non-dairy, vegan, and seriously delicious. Plus, matcha is packed with antioxidants and naturally detoxifying. Sooo it's basically detox ice cream! Whip it up this weekend! Enjoy babe! xxo, K&K

Matcha Nice Cream
Makes 3 servings
Ingredients: 
1 tsp. matcha powder 1 1/2 frozen bananas, sliced ¼ cup milk Pinch of Himalayan salt
Directions: 
1. In a food processor, blend until smooth. Serve immediately
Looking for more healthy, easy, and delicious summer recipes like this one?! Join the Tone It Up Nutrition Plan for access to thousands of recipes!

 Matcha Nice Cream Recipe - - , ; - So matcha goodness for National Ice Cream Day! - Desserts - Recipes - easy recipe - healthy - healthy ice cream - healthy ice cream recipe - healthy recipe - ice cream - ice cream recipe - it - karena - karena dawn - katrina - katrina scott - matcha - matcha ice cream - matcha nice cream - matcha non dairy ice cream - nice cream - no dairy - non dairy - non dairy ice cream - non dairy ice cream recipe - recipe - slimming ice cream - summer recipe - TIU - tone - Tone It Up - Tone It Up Nutrition Plan - up - vegan - vegan ice cream - vegan ice cream recipe - wellness