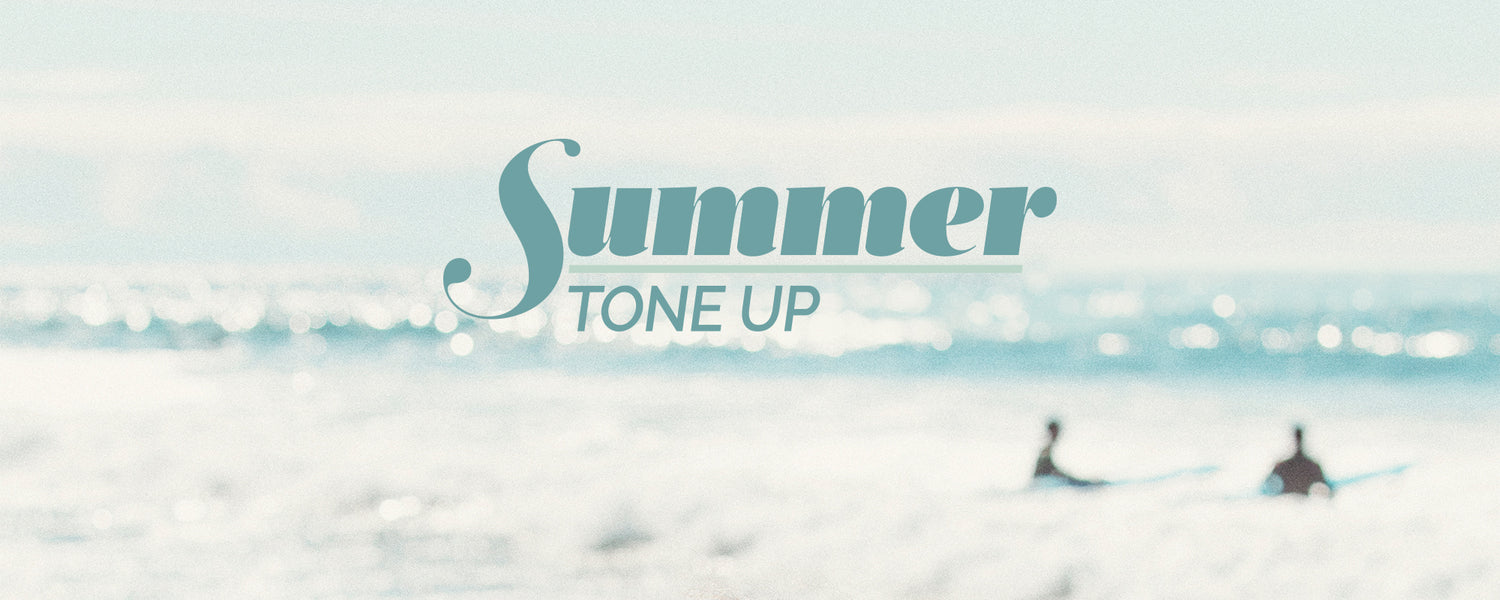 Spirulina Superfood Smoothie Bowl
By Katrina Scott on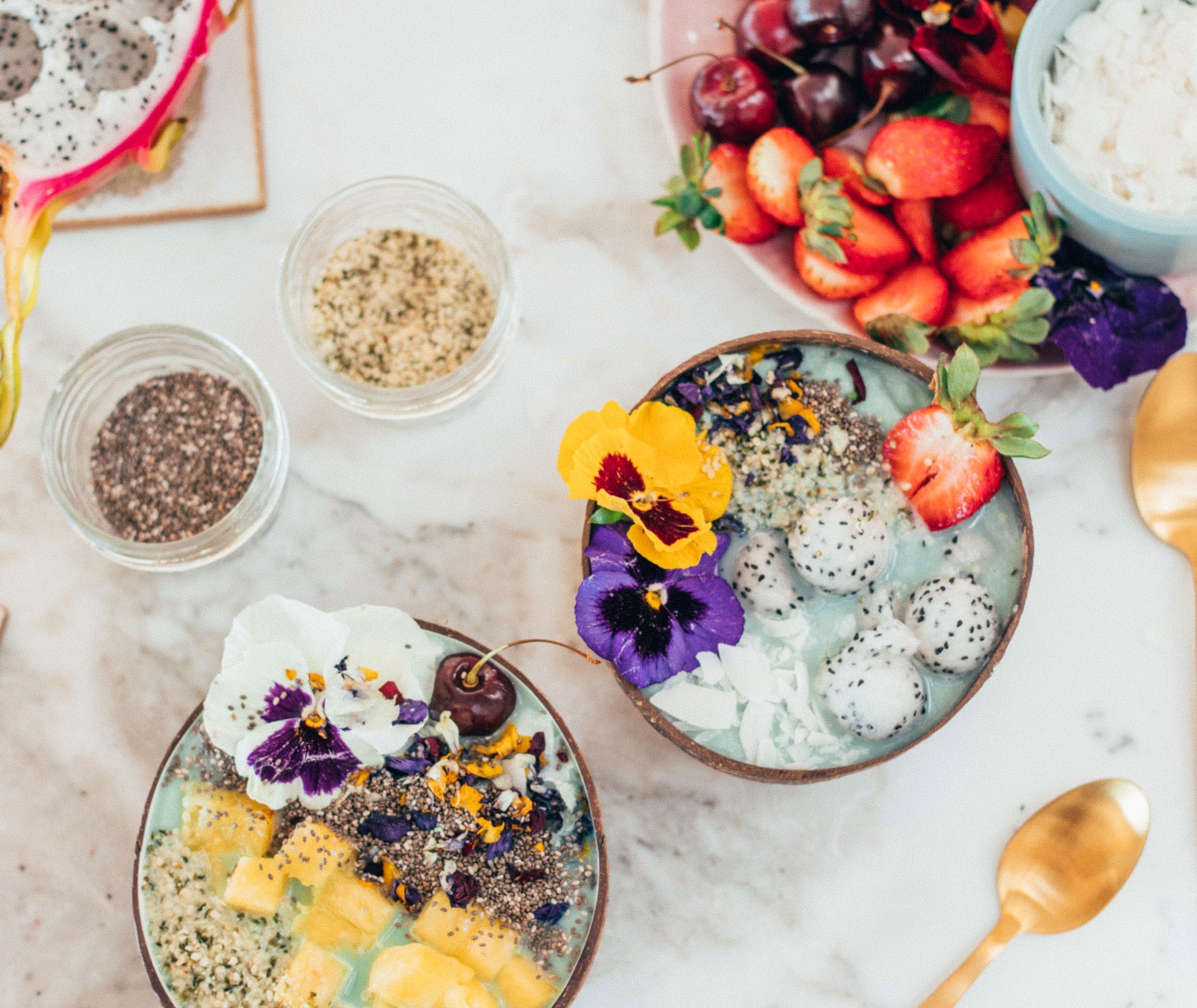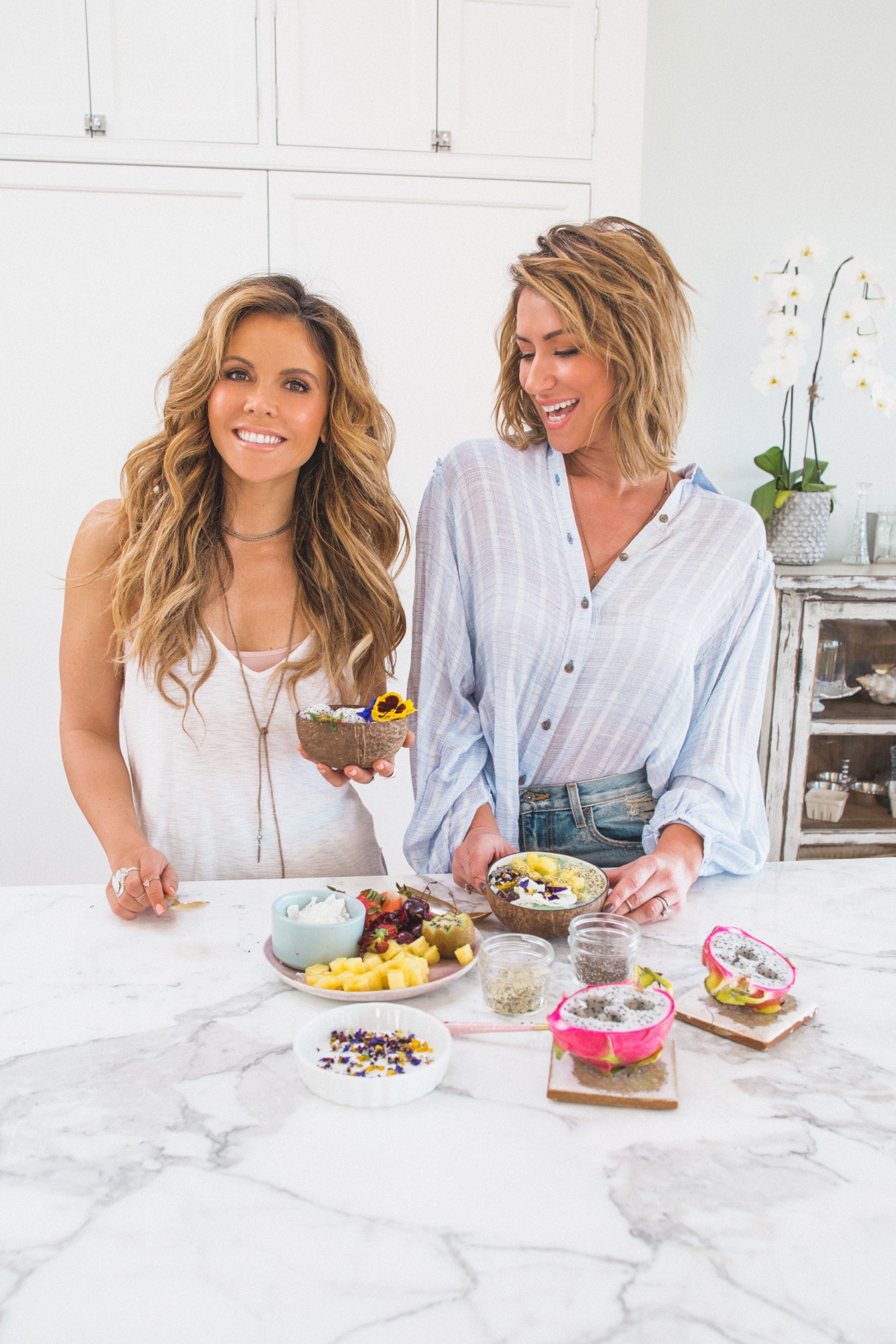 Happy Friday babe! Is there anything better than a beautiful summer weekend?!☀️ After crushing Week 2 of the Summer Tone Up you deserve all the chill and happy vibes 😎 Including this delicious Spirulina Superfood Smoothie Bowl! This is one of our faves from your Bikini Meal Plan! This smoothie bowl is packed with body-loving ingredients including spirulina — a superfood that boosts your energy levels, decreases inflammation in your bod, and brightens your skin. It's the perfect breakfast or post-workout snack to fuel your weekend plans and cool you down in the summer heat!
Invite your girlfriends over for brunch and make this recipe! We love adding fresh flowers and pretty fruit toppings to make it extra Insta worthy! Share you smoothie bowl creations with us on Instagram #SummerToneUp. We can't wait to see what you whip up!
xxo,
K&K
P.S. Keep up all your dedication to the Summer Tone Up...week 3 is comin' in HOT🔥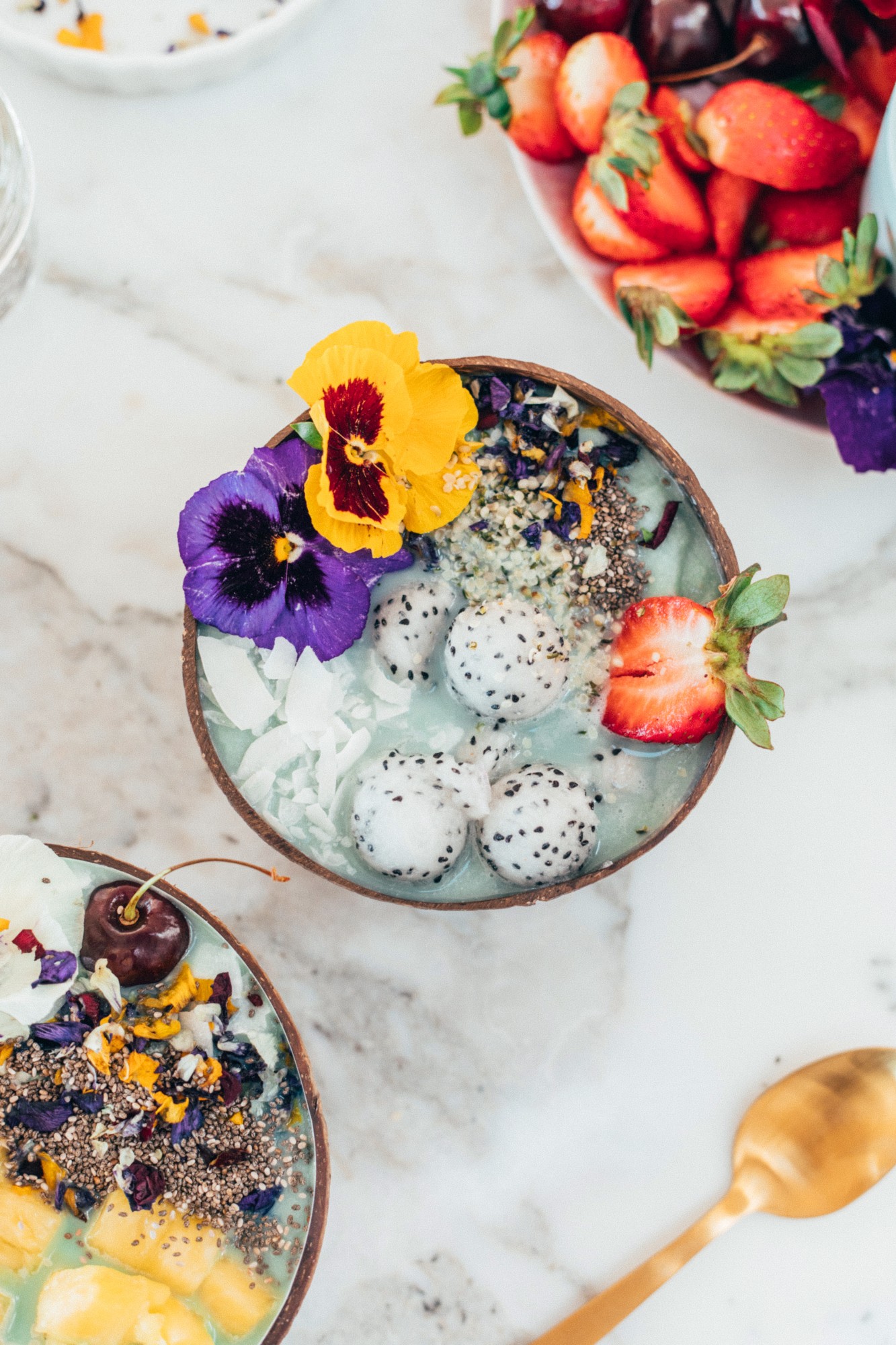 Spirulina Superfood Smoothie Bowl
Makes 1 serving
Ingredients:
1 scoop vanilla Tone It Up Protein
1/2 tsp. spirulina
1/2 frozen banana
1 cup unsweetened almond milk
1/2 cup frozen cauliflower
Toppings (Pick 2-3)
1 Tbsp. unsweetened coconut shavings
1 tsp. chia seeds
1/2 cup raspberries
1 Tbsp. cacao nibs
Directions:
1. Blend all smoothie ingredients until smooth.
2. Add toppings and enjoy!
This is just one of the AMAZING recipes from your Bikini Meal Plan! We can't wait for you to try the rest! Join the Tone It Up Nutrition Program to immediately gain access to EVERY edition of the plan ~ including your new Bikini edition!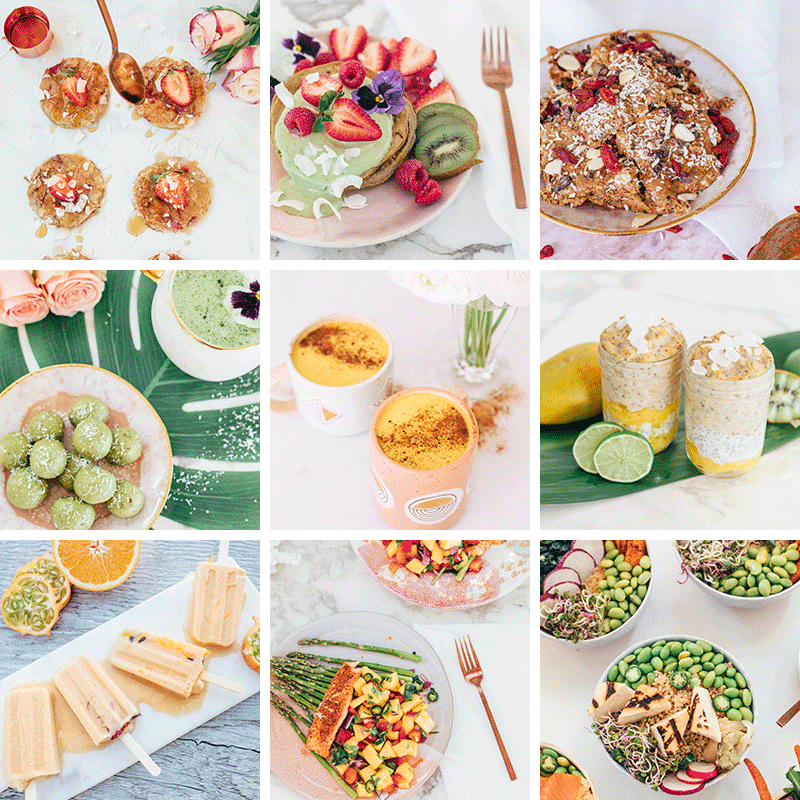 Bikini Meal Plan Recipe ~ Spirulina Superfood Smoothie! - - - Featured from your Bikini Meal Plan!