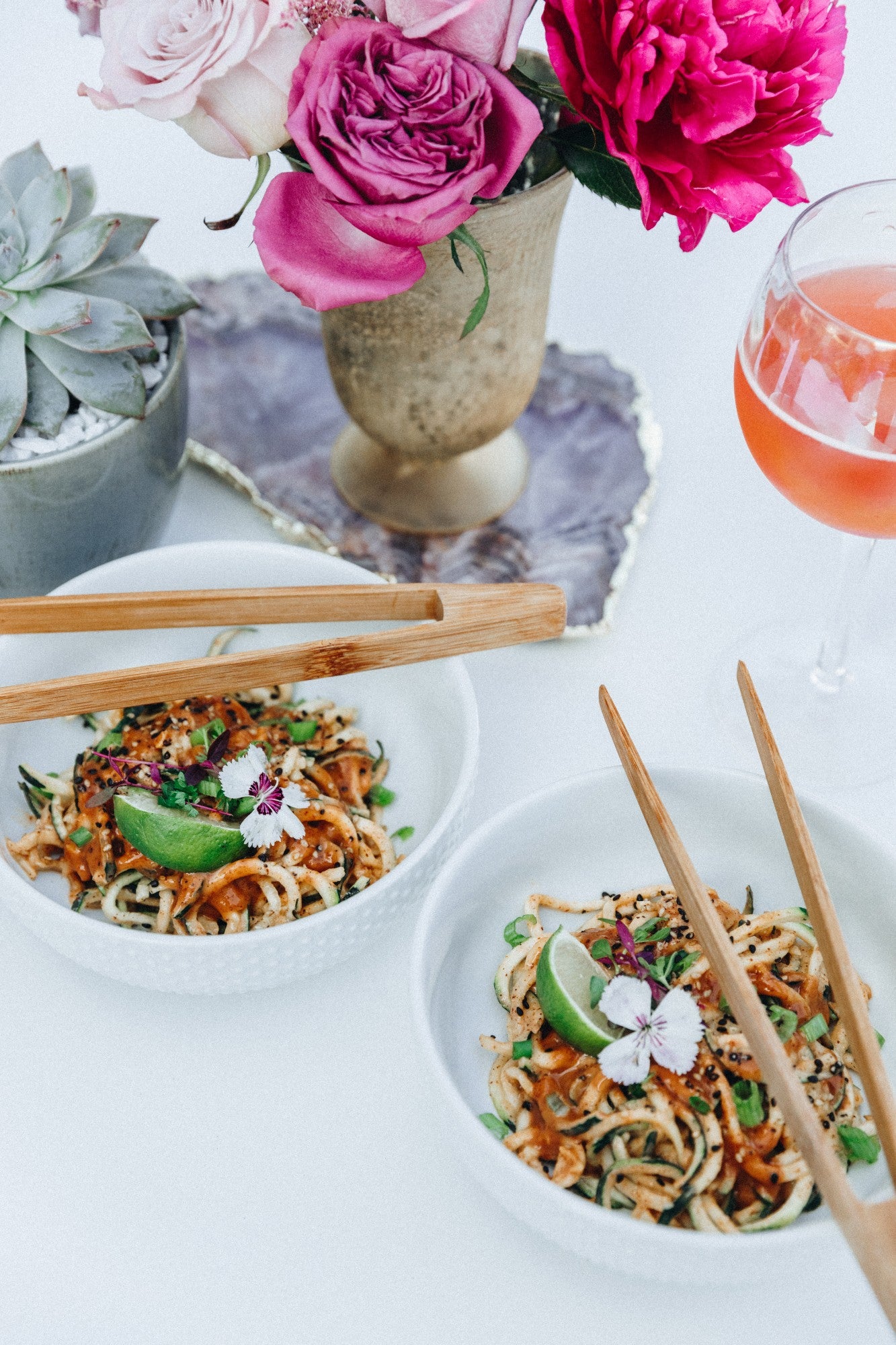 Spicy Sesame Zoodles ~ Love Your Body Meal Plan Recipe
By Katrina Scott on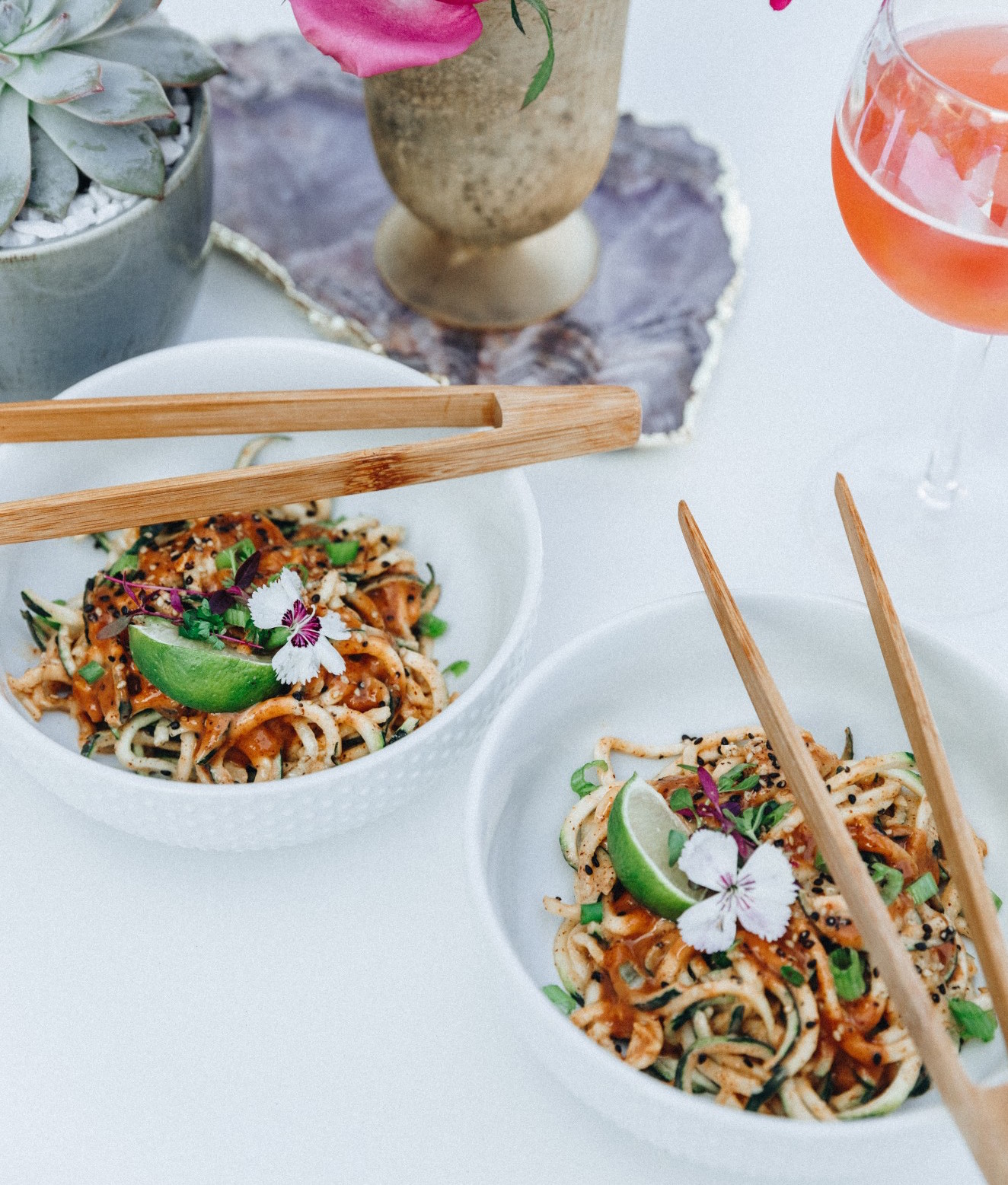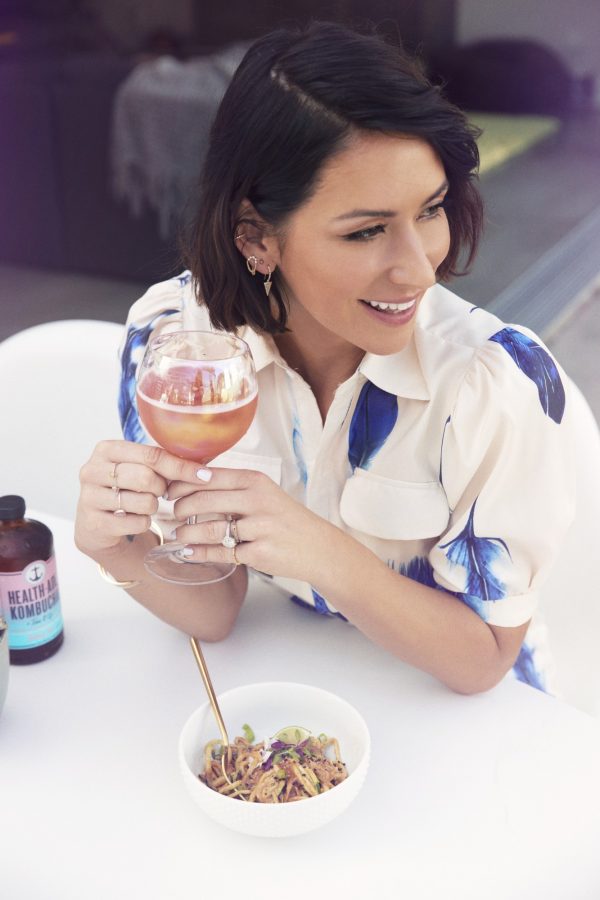 Whatcha makin' for dinner tonight gorgeous?! Lately I've been obsessed with these Spicy Sesame Zoodles from the new Love Your Body Meal Plan! This dinner is packed with flavor and it's so easy to whip up on a busy night! Kat and I love using zoodles as a healthy swap for pasta. Zucchini is full of antioxidants and anti-inflammatory phytonutrients for your gorgeous bod. Pair this dish with a glass of kombucha or wine and you're set🍷🙌🏻
Week 2 of the Love Your Body Series kicks off Monday ~ there's still plenty of time to join us and grab your new Meal Plan here! You'll find this recipe and so many more delicious and clean dinners that will leave you feeling your absolute best! Enjoy babe!
xxo,
Karena


Spicy Sesame Zoodles
Makes 4 servings
SAUCE 
1⁄2 cup almond butter 
1⁄4 cup sesame oil 
1⁄3 cup low-sodium tamari 
1⁄4 cup rice vinegar 
2 Tbsp. chili paste (like sambal oelek) 
1 Tbsp. honey
1 clove garlic, minced
1 tsp. fresh minced ginger 
ZOODLES
1 tsp. olive oil 
4-6 zucchini, spiralized or about a 10 oz. package of prepared spiralized zoodles 
Salt and pepper to taste 
Optional garnish: green onions and sesame seeds
DIRECTIONS 
1. In a medium bowl, add all ingredients for the sauce and stir until well combined. Set aside. 
2. Coat a medium sauté pan with olive oil over medium heat. Add zoodles and season with salt and pepper. Cook zoodles for about 2 minutes, stirring. 
3. Add sauce to zoodles and stir to combine. Cook until sauce is warm and remove from heat. 
4. Portion into bowls. Garnish with green onions and sesame seeds. Enjoy! 

Looking for more delicious and easy dishes like this one? The Love Your Body Meal Plan is packed with tons of superfood recipes, meal-by-meal guides, and science-backed advice to help you reach your goals!