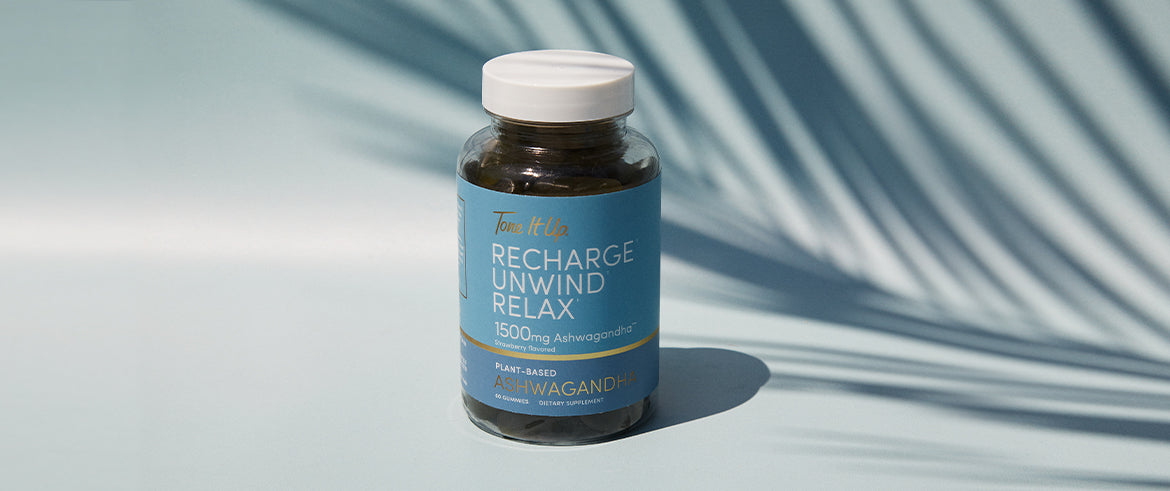 Recharge, Unwind & Relax with Ashwagandha Gummies!
By Tone It Up on
Who else is recharging tonight and unwinding with TIU Ashwagandha Gummies, an adaptogen used to support relaxation? 💤 We are!
These are some of our favorite gummies! Recharge for the day ahead with 1,500mg of Tone It Up Ashwagandha. This amazing adaptogen has been used for thousands of years to support well-being, relaxation and immunity. 
What are adaptogens?
Adaptogenic herbs have been used for thousands of years in Ayurvedic and Chinese medicine. The term "adaptogen" was created in the 1940's when a Soviet Union scientist began studying the body's resistance to stress.
What do Adaptogens do?
They are a natural hack for stress and anxiety

Help your body adapt and manage stress

Bring your body back to homeostasis

Soothe the central nervous system

Reduce stress and fatigue

Support sleep and memory functions

Promote optimal muscle function
Try some today! Channel your inner zen with your Tone It Up Ashwagandha gummies.

Ashwagandha can be used as a natural hack to combat stress, anxiety, and fatigue. It also supports memory function and sleep 💤

You can find your Tone It Up Ashwagandha Gummies HERE!