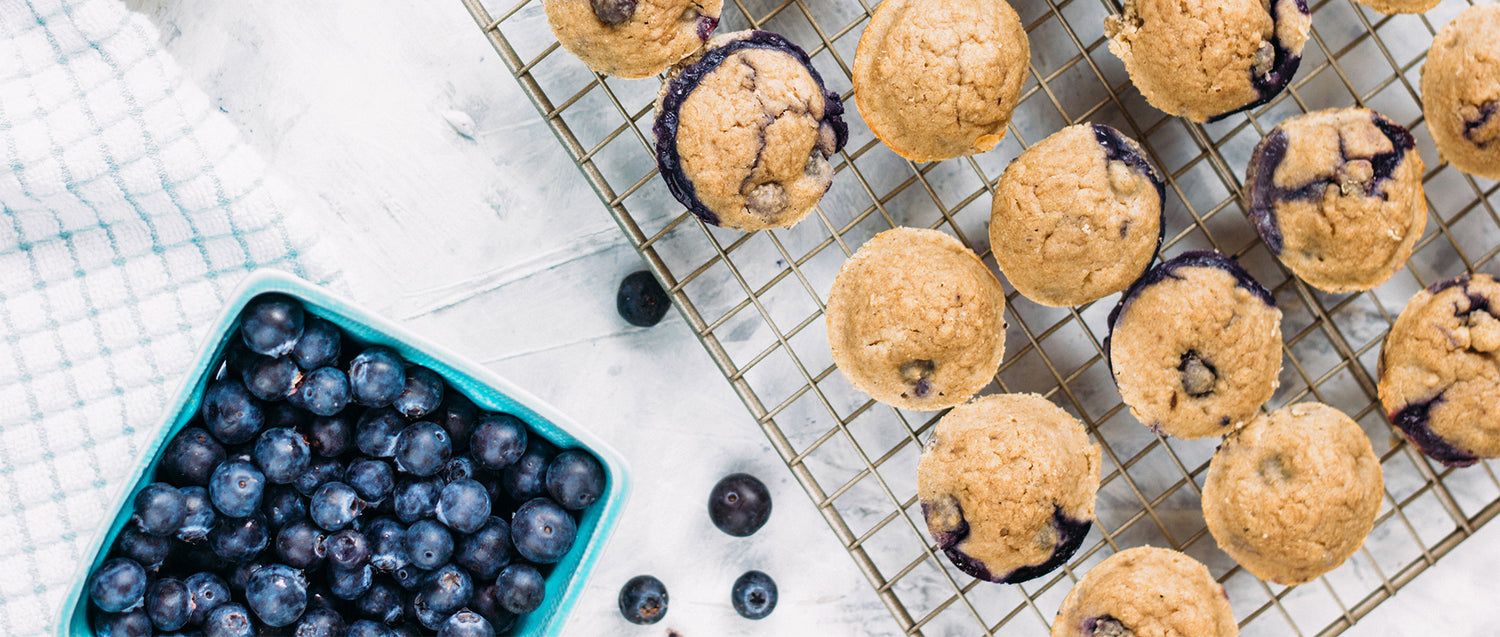 Our New Favorite Summer Snack ~ Blueberry Lemon Zest Muffins
By Katrina Scott on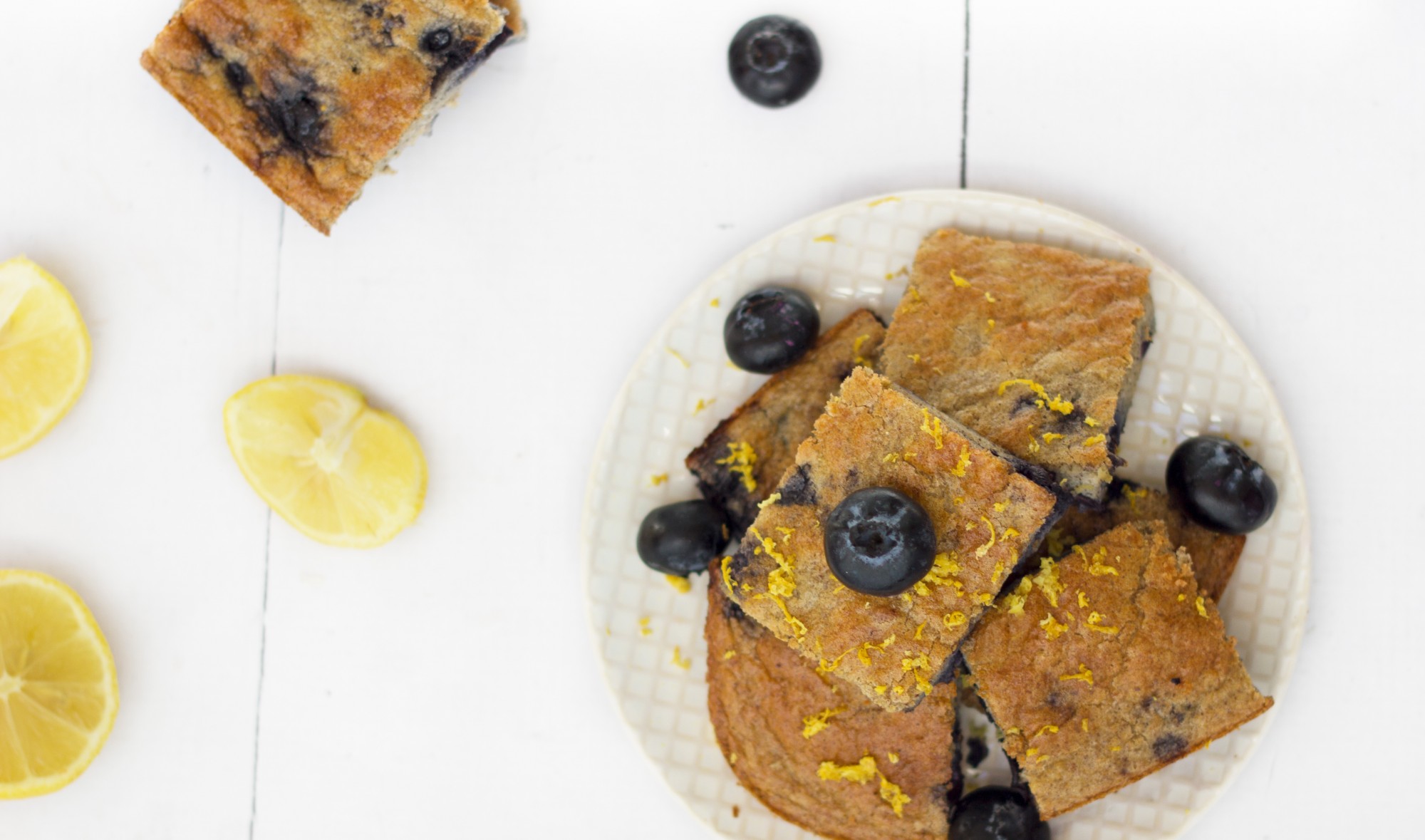 Our favorite summer snack ~ Blueberry Lemon Zest Muffins - We're OBSESSED with making mini muffins to prep for a healthy week ~ we do it every Sunday! They're so easy to grab and go if you're in a hurry, especially if you're traveling. We always like to bring a big bag filled with mini muffins when we're out and about…'cause you never know when you're going to need a snack! ;)
We made a totally delicious Lemon Zest Blueberry Mini Muffin recipe for you. And just wow. It's so delish. These treats are light and summery but satiating to keep you fueled between meals. And blueberries are nutrition powerhouses. They're a good source of fiber and an excellent source of Vitamin C, which acts as an antioxidant. Whip up a batch of these for the week or invite your girlfriends over for a festive Sunday brunch! Enjoy!
Ingredients: 
Oat flour
Baking soda
Baking powder
Lemon, juiced
Egg
Vanilla extract
Banana, mashed
Maple syrup
Unsweetened almond milk
Fresh or frozen blueberries
Coconut oil spray
Instructions:
Preheat the oven to 350 degrees.; Combine all dry ingredients in a bowl.; In a separate bowl, combine all wet ingredients except for the blueberries.; Add wet ingredients to dry ingredients and stir to combine.; Gently fold in the blueberries.; Spray mini muffin tin with coconut oil spray and add batter. ; Bake for 15-20 minutes or until a toothpick comes out clean. ; -
These are perfect for a mid-morning pick-me-up!
Nutrition Facts ~ For 2 mini muffins
2g protein / 14g carbs / 1.5g fat / 2g fiber / 80 calories